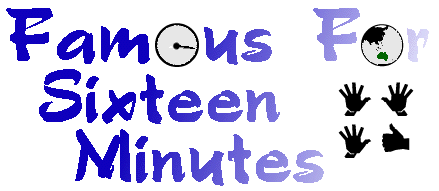 The Life and Times of Peter Green
Archive: 12 November - 25 November 2007
---
---
November 12th
Brisbane- Adelaide

Sitting high above the world in our Brisbane hotel room, an afternoon check out so no rush to leave. It's raining, that fine rain-forest type rain. I spot the pool down on level two and decide how nice it would be to go for a swim. Good exercise too, means carrying wet board-shorts in my bag but what the hell. I don't do a death breaking dive from my 12th floor window, I take the lift.

So strip down to just the shorts and a Tee and I'm off. It's a salt water pool, and feels brilliant though my arms ache a bit after a few laps. I climb out into the spa, I wonder who is watching me, I can feel eyes from above and it's not God (well it might be).

Back in the room, shower and make a few calls- one to Mum, she is laughing, sounds good. It was excellent to catch up. She just told a Liberal guy not to put trash papers in her letterbox- go mum!

See a report on TV that Melbourne will become Australia's biggest city by 2008. In the last 12 months it added 62,300 residents, twice what Sydney gained. I can see them all slowly creeping towards our beautiful home in the hills. Maybe I can build a big berlin style wall to stop the sprawl.?

I head off for a quick breakfast-lunch. I'm wearing that Kevin 07 shirt and people stop and want to talk about their hatred of the Liberal Party, some want to buy my shirt. Now I know what an attractive hooker feels like, being stopped on the street and fist loads of money pushed my way. *GRIN*. I'm also wearing it as the Liberal Party launch is being held in Brisbane today and cameras are out on the streets so good to give hoWARd the finger! I'm asked on camera why I'm voting for Kevin, hmm glad I used some hair product today! *grin*

I get some more election polling in, my prediction, Labor will win by a minimal of 2 seats, but hopefully more. The Libs will lose power in the senate, the greens will get 3-4 seats in the senate and a certain SA independent will hold a bit of power. Anyway we'll see.

Our tour bus takes us to the airport, Qantas mangle my case and a lock pops, thankfully no Calvins on the Adelaide baggage carousel.

The usual hotel in Adelaide, which is great as I can walk to my regular coffee hang outs.


---
November 13th
Adelaide- Entertainment Centre

I head off to have some breakfast at Cafe Zumma. Mark Hart spots me and we eat together, he's reading a book, I'm writing and checking my 4th diary one- TRIP. I've had such little spare time to work on TRIP, just need to make time, after the touring is over.

The lovely Daniel sends a driver for me, Dan is the man, he has been so cool to me on this tour- efficient as all hell! He makes my life so much easier, greyhounds seem to love him. I almost convince him to steal one and hide it in his road-case.

Enz NZ pre sales on sale today, I don't expect pre-sales like Australia as the numbers are different , but I'm stoked our wonderful promoters/management have given people the chance. www.frenz.com/ slitenz/ for Enz news. I get the feeling this really is the last time for the Enz, just seems harder and harder to do, and I know no one has said this, but it does..but hey never say never eh?

Fun night, Neil played 'Not the Girl...' as a request from the audience during the 2nd encore. Mark wanted to go and meet the fans and was happy to sign and pose for snaps- Matt followed him up the security ramp and I played bodyguard again. The fans were such sweethearts, yeah even the blokes. 'Transit Lounge' was way too cool tonight- one of my favourites in tonight's set. "Message to my Girl' a crowd favourite.

We took the greyhounds out for walks and people seemed genuinely amazed by them- 'can I pat them' every second person asked. The GAP people hand out a lot of flyers for the cause.

I'm use to the venue , know where all the rooms are, and tidy up my band-room a few times. I just like having it all good for the guys. Nick spends so much time with the greyhounds- they all get excited when he walks in the room. I make them all chase me around and around the room- it is a huge dog room- I am Dog Man Star!

Decide to miss my first lift to the hotel, the guys all looked crushed enough in the van, so was happy to stay and do some work. Sit with Deeman for a moment, we all are a good team. A few of the crew come up and chat- I've seen such little of The Yeti, on this tour- just timing- and that's cool. Think I've spent more time with the rest of the crew-weird. But touring is just that-weird! he does his thing, I do mine, that's life.

Grab the charts whilst in our production office- TIME ON EARTH re enters the top 100 at #47, I'm sure it will be for a short period but a chart is a chart is a chart.

A driver is spare and she asks if I want to depart, so i do. The guys from Muse are sharing the same hotel as us, they jump in the elevator with me, (caption) me and my Muse (opps) no camera. Night Muse-men! Seem like nice guys, good pants!


---
November 14th
Adelaide-Perth

Travel Day

It's very very sunny outside, almost glaring light , blinding, or have a I woken up blind? Wish we had guide dogs instead of greyhounds, they could lead me to coffee.

In the foyer and bump into that roadie guy from Rockwiz, that Dugald guy *GRIN*...Ok Duges is one of our long termers, a Crowdies crew guy from way back- his TV fame puts the pressure on me, but I'm rewarded as 2 people have diary books and want signatures......I'm expecting two people with Rockwiz board games to outdo me for Duges signature!!!! I win!

He leads me to the markets (and not astray...for once! )To one of the regular haunts- sit and chat and one of our younger crew guys joins us. Nice- good coffee. Something fun about having one of our original crew working on this tour- so many shows between us Dugald old chap. The new Crowdies fans think John Walsh has been a long time worker, but no Dugald (and Arlo- always remember Arlo) are the real things. History holds their service to the band intact- as do I and you can see the Crowded House guys are just stoked to have some of the old team about- feels just right.

He takes me to a shop in search of a pot (not pot but A Pot) for his other half, and unfortunately THEY HAVE ART! Shit, I've been so good- more Art. I spot a Stuart Burns painting that Marky would love so what the hell, per diems away....and buy it .

Our flight departs Adelaide at 2.45 pm, I am in the back row, the only spare seat, and I read and nibble on food. Watch the sea and after that the desert landscape roll out before us. I look at the packed plane and recognise everyone by the back of their heads. Mark and Camille are across from me , so a wave and a smile, love hanging with the Harts. 'Hairspray' is the in-flight movie, I watch parts of it without the sound, the original is still cooler..but John Travolta just makes me laugh, just working out that it really is him under all that...he does get points for effort. But check out the Devine original.

At the usual hotel, usual room and my note under the painting has gone, damn it..... so I leave another to myself to see if I get the same room again.


---
November 15th
Perth- Day Off!

Wake up at 6.00. Go for a jog at 6.30. Yes I am jogging as the sun rises, so are about 50 other sick people- why would we do this? I decide to wear that smelly Kevin 07 shirt, just for sweat but also WA could be the area where Labor may faulter. So putting the word out for Kevin.

People keep saying 'Good morning Kevin' as I jog past- which is funny, no one spat- that is a good sign! Isn't it? I gasp for breath and pretend I am feeding some wild ducks...maybe I am jogging too far and not pacing myself?

I am worn out, this jogging is killing me, I'm at the Stirling Highway,I could jog forever, I could have a heart attack! I make it back to the hotel, a staff member applauds me, 'well done Mr Rudd'..... 'thanks I pant'.

I am so going back to bed- being healthy is crap....I shower first.

Stephen Smith is debating Julie Bishop on Sky channel- Stephen is my #1 hot male politician, Maxine is my #1 hot female, Julie Bishop- is a vicious cow..... I boo! Even when Stephen gives a small stutter I applaud- I am biased- he has such potential (as a politician not a play thing)!!!! Hmm maybe I am just tour horny (did I really write that). he does have grey hair now..still he is handsome for a Poli!

I decide to bunker down today and call Leanne. Will be fun to see the girl.

I call David as I know he has to confront the chief magistrate to try and get sound-check ok'd tomorrow. The show is next to the Perth Court house in a park.... and court is sitting. David gets an ok, so a short sound-check is on.

Order room service with Leanne and spend the night laughing- just fun.


---
November 16th
Perth-Surpreme Court Gardens

Breakfast at London Court.

I go for a walk with Dee & David, looking for post office and American Express office. Find a JB David hunts for Enz releases and gets lost, he is a man with a mission. The single version of Luton is stocked, early...a few copies have already sold.

Fantastic to read that a Rudd government would use military and coast watch aircraft to monitor and stop illegal whaling, finally someone is going to do something about Japan's absolute shitty whaling bullshit! Go Rudd.

Walk some Frenz in for soundcheck, have to rush off to grab our Oxfam people and contest winners, trying to do three things at once. have a small yell at David, hey he yelled first *GRIN*, we are mates, water off a gryphons back. One yell on tour that's not too bad.

Very hot, Daniel has a stray hat from the USA shows, I borrow his sewing kit and change it into something more cowboy-ish, he grins at me, yes I am a tragic hat altering peacock! It looks ok..... no one laughs (well to my face). It keeps the vicious sun away. I was told today I have very cute ears! Maybe someone else is tour horny?

Lots of greyhounds tonight-11! Steel ramps so will be carrying them onstage. Dogs are well behaved. Perth crowd is just great, they always appreciate people making the long haul.

Leanne is driving me 'home' so I wait near the gate, get a chance to talk to Miss K in America, which was nice as always. Miss those guys. Chat to some of the lovely regulars who are following the tour around, they are having fun.

I feel a bit crappo, worn, could be a sugar thing. Leanne makes me call in case I pass out in the elevator.


---
November 17th
L comes and grabs me for breakfast, off to The Botanical for breakfast, at Kings Park . I am good, I do not shop, she is horrified, 'have I grabbed a clone- you always shop'..... no I am being good. The view is lovely up here... that little town of Perth is becoming a big city! The mining boom has put loads of $ into WA. Must not shop, must not shop (my new mantra).

We go to the Pan statue next, an exact copy of the one in Kensington Gardens London. We are horrified that someone stole Pans Flute(sounds a bit sexual)... we end up being a bit angry... why do people wreck art... sad day for WA and Peter Pan!

No contest winners or sound-check tonight so I have an easy one, help Dee with comps, find corkscrews for band room, and the food tonight is an improvement. I'm never too fussed , I've had much worse. Frontier give me a Crowded House embossed work diary- nice! Thanks guys.

Sit with Neil and Duges and have a laugh, the boss just makes me chuckle sometimes.

Nick and Matt need Red Bulls, so I go on my search....and succeed.

Show is very very good, the crowd wont stop singing, Chocolate Cake added to the set, which i do like. You either love or hate that song, it does it for me. Groove on! Those who don't dance won't get it.

David, Dugald and myself get a thank you onstage from Neil & band (ah shucks). The dogs are funny tonight they run everywhere, tails wagging, all excited. One stops and poses for a photo for the front row!

Say goodbye to Jim, Glenn and Micky- big softies all of them, good blokes. Dan gets a hug and I almost crush him, he lets me keep the hat (cool). The band sign a tour programme for me, full of love and vibes....and I stand here thinking- wow it's over for Australia- NZ already, I'm just getting started! Good night Perth you have been superb..and Yes I am onstage wearing a Tshirt that says UP YOURS HOWARD! (opps) please turn off the fluro light!


---
November 18th
Perth-Melbourne

Breakfast with Leanne at Dome. Teenagers eating breaky with their families, wearing Crowdies Tshirts. We like that.

I say a sad goodbye to Leanne, and head to the airport in Van one with the lighting crew. The flight back is extra quick, huge winds adding some extra speed....record time and early. Rosemaree is waiting, in a sexy red outfit, and a big smile. Takes me home and we all eat dinner. She is a blessing.

Call the Foxy one for her birthday. Mark tucks me in and says he missed me, ohhhhhhhh! Goodnight world. ZZZZZZZZZ


---
November 19th
Up and about by 8.00. I had a good sleep, and we both head to the office and work the day away. The mail has built up, the emails totally insane- will take us a few weeks to catch up- so people will have to be patient- we do our best. People have to allow that while I'm on tour it limited what work I can do in the office.

Just think this time next week- we will have an election result.


---
November 20th
Finally the Crowdies watches arrive for the contest, Noel can pick the final winners in a weeks time. At least we have them, yey! Thanks Corinna for your efforts. Still no idea why they were so late.

The diary books are selling like there is no tomorrow. I don't think we have ever sold so many copies of Hussy, Bang and Glamour, especially Glamour. Got to focus on TRIP, need to keep working on it. After I play catch up that is next.

Warners are re doing the Enz Rod Laver Live DVD, main problem with the menu, thankfully I waited on stock till I returned, at least all our people will get copies with no faulty menus.


---
November 21st
John hoWARd is just blitzing TV, thankfully today is the last day for paid TV adverts. I will be so glad when the election is over.

I say a prayer every night that the old coot goes.

Happy Anniversary Baby! You are my rock, you do rock! It just keeps getting better, in the words of Miss Candee. All these years together, what a team. You get me!

The final box of LUTON has gone astray with the courier company, so I am hassling them tomorrow, GRRRR, it will turn up but I'm thinking the courier service up here is a bit useless.


---
November 22nd
Hmm they have lost my Crowdies TIME ON EARTH platinum record too, c'mon guys how can you keep losing stuff, they tell me they will find that too, horrible courier service. How hard can it be, the address is correct. I think the driver is a bit slack.

There is a last minute positive poll for hoWARd, I think it's media spin as the press loves a close election. I have a feeling Labor will do it, Mark is worried, he says we have been pipped at the post before. No it's time I can feel it in my boner (opps bones)!

Hear from the guys, big thank you emails.... not long till the final leg of touring.


---
November 23rd
Congratulations to Dean & Wendy, on baby girl Charlie. Dean was our main EMi person in the early Crowdies days- hope you guys have a whole tribe of kids.

My Sis arrives this evening for a few days, grabbing our suits for her wedding, so they'll be all pressed and perfect.

The Christmas present Navman was perfect, she arrives here easily.


---
November 24th
Election day-Australia

I'm awake early, I want to wake them up and make them go vote NOW! We head to the voting booths, wearing Kevin 07 shirts, voting law stops us wearing them into the voting area, so I borrow Marks shirt, stupid law but we don't argue. We cast our votes feels fine.

Breakfast at Sassafras Cafe, we haven't been to this one before, it's ok, another food place for our list.

I speak to a few of our friends who love the environment, the only thing that annoys me sometimes are people who say how much they support the environment, and the ocean and forests but don't vote for the Greens.

Well 2 hours after the polls close and I am getting too excited, I watch the Labor wins start mounting up... slowly the counter is climbing, occasionally it drops a place but it does indeed climb.

Around 9.00 hoWARds own seat of Bennelong is put in the LOST pile and given to Labor, this is by the computer, it is a knife-edge seat, and postal votes will play a part.... but I think hoWARd may well of lost his own seat, this has only ever happened to a PM once before in the history of Australia. It is such a karma kick from the people of Australia, I am so happy, truly tears are building up- John hoWARd is history- I think of all the innocent people killed in Iraq, that horrid fucking war, and Australia's part in it- finally some pain for you Howard! I go outside and call out 'The Old Coot has gone, feel the pain Howard' . My voice echoes around the hills, I can hear people clapping and car horns going.

The swing continues and seat after seats goes, Labor lose one seat, the Libs and Nationals a lot.... by the time John hoWARd says goodbye to the people of Australia and our new PM Kevin Rudd accepts his new role , the numbers are something like this- Labor- 83, Libs-58, Greens-0, Others- 2, Undecided 7. The Greens will do really well in the Senate and that Sa independent that we told everyone about looks like he is in too. This is history, this is wonderful.


---
November 25th
I wake up with a grin, tell me November 24th really happened and its all over, and the Liberal Party have been defeated and John hoWARd and that horrid wife are packing boxes at Kirrabilli. God bless Maxine and I hope your numbers hold and you get the chance to kick hoWARd out of his seat- we'll know in a few days. You've done so well girl.

People stop me in the street with 'I know what you are smiling at';......we head to the Verandah , my Kevin 07 shirt looking a bit worn these days, some people are laughing and grinning, it is contagious. I think of the thousands of people we met on tour who made it known they were not voting for Howard, the few who voted Liberal for years and would not be voting for him...we spoke to so many people. People power, it pays off.

I did get a call from a state Lib and he told me that Peter Costello has refused to lead the Liberal Party.... I'm sure this means Turnbull and his monstrous ego will chew up anyone else in the way, he so wants the top job. Good because I think he is a total scum bag, and this will happily give the Gryphon something new to stick his talons into! So Costello, he must be over hoWARd, if our ex PM (gee that sounds good) would of simply retired, Costello would of had the promised chance.... oh well such is politics.

So a new PM, and a warning for Labor, every state is now Labor, and Labor is the party in power Federally , you now have no excuse when you mess up, no one to blame- so guys please get it right. Australia is the most amazing country on the planet, an exceptional place to live- please don't fuck it, it's in your hands!

If nothing else the next three years will be a fascinating experience, so : "bye bye Johnny bye bye that's all he wrote"!

Gryph with the big smile!

---
If there are any problems with this site, please contact webmaster@aswas.com.