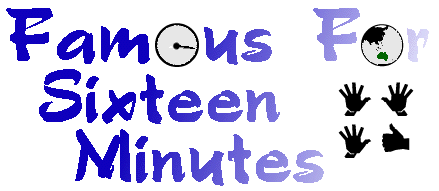 The Life and Times of Peter Green
Archive: 15 October - 26 October 2007
---
October 15th
Sitting here rushing a diary off, in 11 hours catching a flight to NZ- guess who hasn't packed yet (bad Gryphon). So this is what it has been like over the past few weeks- as soon as Neil gave me the nod for the tour, it has been crazy!

The power was out today at Kalorama, they were changing the system over, so no power for 7 hours. No net, no emails, no lights no music... we still worked but escaped to Monbulk for some gourmet sandwiches as well. We came back and just kept on working, always something to do.

I did win $42.85, decided to put it all into the Club Charity project. We are getting very close to the 70% mark (Yes almost $7000!) how amazing, how generous people have been, even people sending a mere dollar is cool. It all helps.

http://www.frenz.com/fundraiser.php

The new Crowdies song they have been playing is HONOUR BOUND, am hoping it will show up on the NZ-Aussie shows.


---
October 16th
Received a lovely email from BIC today, some very cool shots of the family with their new baby- wow-so cool, made me smile.

Hail, rain, almost snow.,.. this is Spring right?

Send off a cheque for the rather cool Crowded House SHE CALLED UP badges, they have the single design on them, well UK single design as it's the only area where you can buy it as a real single. I hate digital downloads. urgh! Cool badges though, our stock should arrive soon.


---
October 17th
Email Iarla some blurb on LUTON, some images and bits and pieces for him to work with, I just wish someone had a camera in the studio when they were demoing Luton- now that would of been cool.

Noel has some footage for us to look at from around the time, hopefully we can make something of it.


---
October 18th
We have to blow out seeing Dog Trumpet, got side tracked by 'family business' which sucked as I really, really wanted to see Pete & Reg in action, love their album. Hope some of you in Melbourne made it to the Blue Diamond and enjoyed the show.

Jog, ok today I only did 3 laps, I'm going backwards... that park kills me and the hill coming home is worse.

Scull some wheatgrass...yum.

Hear from Tim, he just won Best Male solo artist at the NZ awards for Imaginary Kingdom. www.marbecks.co.nz still have the CD in stock for you Finn buffs wanting a copy. We must be getting close to gold in NZ.... that would be a nice thing.


---
October 19th
Zoom around Kalorama and take some still shots for the Rated PG dvd, so much work still to do on this, need to re shoot a small interview segment too, hope to grab some pieces on the Crowdies tour. Rated PG is a nice bonus for the TRIP book. Mark has been so patient with me.

Thanks to Wendy in Queensland I finally track down the Anti hoWARd shirt (yey) hope they get it to me in time for the tour. Has Rosie the Riveter on the front saying UP YOURS HOWARD! Love it. Those fifties women are cool looking. The perfect tour shirt.


---
October 20th
Washing, washing and more washing. All with our tank water- cool.

Rudd- hoWARd debate on ABC, Sky news and other areas. Wow Rudd so kicked hoWARds wrinkly old butt. That was good to see, I'm just happy to know that Rudd does have a sense of humour. I have to say NEVER have I seen hoWARd debate so poorly, he was angry, confused, and kept wacking the microphone... he tried 4 times to avoid answering questions... truly horrid and not because I dislike him- it was really pathetic. As i said in my letter in a Sydney paper ' Costello & Downers sitting in the audience all smug and grinning, like two vultures watching the hoWARd corpse..just waiting'. Those two will be glad to see the old guy go...Costello so wants a shot at the big chair but he'll never be PM of Australia.


---
October 21st
Well all the newspapers just say how Rudd walked all over hoWARd, even the Liberal one eyed Sun made mention how poorly hoWARd was. No wonder he wanted it over and done with so early on.

Spend the day cleaning the other section of the property, just raking and collecting all the dry tree fall, preparing ourselves for the long hot Summer and bushfires... this went on all day, am truly knackered! It's going to be a hot Summer.


---
October 22nd
Anthony Lister has some rather cool art ay metro 5 gallery. http:// www.metro5gallery.com.au/c_ex.htm Some interesting stuff.... I will behave!

Nick gets in contact.... not sure if this idea of his has fleas?

Call my barber guy, need a chop and dye ...so I dont look like a wild mountain man on tour or a reject from Nick Caves new band!


---
October 23rd
Yey no emails for 3 weeks October 27th till November 20th..is that 3 weeks, whatever...am begging people not to email. I can't check them so they will just build up!..and up and up! An Everest of Emails!

The latest expression for young woman in Australia who love some cocaine during dining out. 'I'm off to powder my nose'!!! It was funny as we heard a certain infamous gentleman say the same thing the other night at dinner, at a table near ours. He didn't know we heard him. So if someone is off powdering their nose you know what they are planning...except Michael jackson where it would be 'I'm off to super- glue my nose..back on...c'mon Bubbles'.

We offer 12 Crowdies life fans a chance to attend each of the soundchecks... ok my Emails are now past Everest. Hopefully I replied to them all. The 12 per show went very fast. Someone was having a birthday at one so they were my guest, which meant the other 12 people still got in and no one missed out. Good to do, we have looked after a few people this time round.


---
October 24th
Hear the new Pink single at the Barbers today and I'm mad..I like it...someone kill me. I kind of like Pink, she does have balls (well!) I still don't own a Pink cd though. My new haircut is good, nice colour job. Mountain Gate Barbers a great place for a good cut.

Call Carolyn about our tax, it is rolling along...be glad when it's all fixed. Seems to take forever, it's a huge job.

Chat to Nigel, where is that turtle.....need to lock in my filming time with him. Watching soccer I bet. His team are not doing very well- he wont be happy. We love Nige, can totally relate to him.

A huge wallaby jumps in front of my car on the way to RIPE... I miss it, my driving skills are ok... it just jumped out in the middle of the day. I'd be devastated killing an animal... glad it was fine. Got to see his face..VERY CLOSE UP!


---
October 25th
Call my uncle for his birthday, for once I do remember.

We just worked from 8.00 till 2,00 in the morning, I wish I was paid by the hour.

My two great Aunties are not voting Liberal for the first time in their lives- now that really is a sign. As I keep saying people should vote for the party they believe is good for our future, including the Liberal Party, hell as long as you do vote. This is my diary, doesn't mean you have to vote Green or Labour... should be your choice, but being a diary it does have my feelings (as weird and twisted as they are) in it.... and I just don't like hoWARd's, lies- and his love of the nuclear reactor and of course Iraq and his Bush butt licking but hey if you like the guy vote for him, that's the beauty of this country, we all get a vote. Vote for Banshee if you don't usually vote Liberal, she would do a better job.


---
October 26th
God those fires in California are horrible, so many people and animals hurt and stressed, I hope the weather changes for everyone. They should shoot people who light them...just put the idiots out of their misery! Felt so sorry for those people who lost their homes. We made some small donation, it wasn't much but all helps.

Thanks for the good deal on the inks Bec and Rosemaree for transporting them! Our lovely friends, you do look after us!

Make Mark a pile of chocolate mousse, deserts will help with him missing me....now what will I eat when I miss him 'ah room service' in my best Homer Simpson voice.

More Polls came into our office, and the Liberals are dropping further behind, finally after 11 years will it happen and hoWARd will go. God that would be a blessing. Only 29 days till the election. Just on 4 weeks- bring it on baby! Go Rudd, go the Greens as well. I wish the media would give The Greens some more coverage, they have some good ideas. I'm liking Bob Brown.

I noticed the Sun listed what major musicians will vote for, only one person was voting Liberal...they didn't say who John Butler was voting for, I think Missy or someone said NOT HOWARD..maybe thats what John should of put *GRIN*. Been playing the latest Butler album still in the office, glad it is doing so well. Michael barker is great on drums too. We need to steal him away for a band or two.... be good for some of our guys to have him in one of our bands again. It can't be Crowdies as Matt seems to be fitting in well.

Anyway this is a short diary, will see some of you on the road, if I can I might email Deb a week on the road diary. I'm avoiding taking my MAC so we will see. So come back in a week there might be some fresh diary up on offer. I am totally hopeless with names but remember peoples faces..so if you come on up introduce yourself that way I don't look so stupid. *GRIN*

For those new readers who have been emailing me about Hussy, Bang and Glamour, the diary books. Yes they are available still. I think we are down to 100 copies of each. If you go to the very bottom of this page and click on merchandise they can be located their. I think I'll let those 3 become extinct for awhile and focus on TRIP and maybe another new book in 2008. It's good when things become hard to find.

See you on the road

Love and Peace and time for a change for Australia!

Gryph

---
If there are any problems with this site, please contact webmaster@aswas.com.