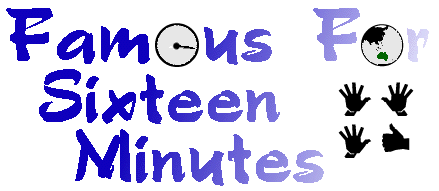 The Life and Times of Peter Green
Archive: 17 September - 30 September 2007
---
September 17th
A bag full of money was found under a seat of a Switzerland to Germany train. $70,000 AUD, from a ATM machine robbery at our old town of Wollongong! No it wasn't us! Maybe a relative? No ..not really. But Mark & myself have offered to keep the money, if they can't find the owner!!!!!

Oh start on the company tax, oh, oh, oh, on the look out for a good tax person. So much work.

I work till 12.25 tonight, Mark wanders in and stays and helps, it's a full moon so Kalorama is lit up, lots of shiny creature eyes in the trees and the property. Banshee sits upstairs in the pool room on the very high windows watching the critters. She so wants to be out running around with them. I expect her to howl at the moon any second.


---
September 18th
Stoked to hear from Miss Trudi, she has located all the boxes of our tax, yey, such a relief, at one stage I was worried massive amounts of receipts had been lost forever.

Finally finish boxing all the I LIKE IT RARE #4 cds. had to check the address on every copy, which seemed to take forever. It's a nice little cd this one, such a diverse mix of music.


---
September 19th
Just heading out for breakfast when Rob arrives with all the printing, boxes and boxes of it.... I can see the joy on Marks face *GRIN*.

Hmm people have been asking if we are ok, I think so, a few moments of strangeness, like waking up and being convinced someone was in my room. I even grabbed my torch and checked it, nothing, just me being a midnight freak. Death is never a good thing but it's part of life, you just deal with it I guess.

Call into the Crombies and pick up my original Luton reel to reel covers, Sally Crombie is home, Noel is out. I am amazed at how tall Miss Hedwig is, both Crombie kids are beanstalks. They just keep on growing. Must be all those organic vegetables.


---
September 20th
I run into Sally Crombie's sister again, at our general store, it's like the 3rd or 4th time in a week. Small world up here at Kalorama.

I'm in the office working late again and Pinky calls- I'm glad her health has improved, she's looking after Nigels place and Voodoo while he is away in the UK. We just laugh the night away, she is such good value that girl.


---
September 21st
Go for a drive in the afternoon as I spotted a TAX sign on Canterbury Road, so after not really liking the tax people I spoke to last week, I have decided to take a punt on these people. They have moved but it's all good, my new person is Carolyn, I just liked her from the start.... feels right and she will wade through it- really it's just masses of receipts and paper work, my BAS is almost up to date so that's ok, really just the other stuff. I won't be having an adjoining cell to Glen Wheatley *GRIN*.

Work again till the wee hours, it's just so busy with everything. Mark keeps pulling faces as I keep pushing copies of WINGS OFF FLIES unde rhis nose to sign....he hates me for it, I love watching him squirm signing autographs like some big stud that he is!


---
September 22nd
Wow we all suspected this- Marcia and Jan from The Brady Bunch revealed a short love affair in Marcia's (Maureen McCormicks)upcoming tell all Brady book ('Here's A Story'). Cool! Peter and Greg will be next....you watch.

Black Rebel Motorcycle Club will be playing The Falls on NYE but also a gig at Melbourne's HI FI BAR on Dec 29th...of course this is the day of my sisters wedding so I miss this wonderful band to give her away.....oh that is so wrong. But I'll deal with it- if you get a chance go check out Black Rebel... they do rock.

Marcel Marceau dies, age 84, the most loved of the mime artists. Time magazine runs a 'silent' photo tribute.


---
September 23rd
Woken up by a courier at 7.00, delivers a Platinum Enz 'Spellbound' award, really nice one, all silver and back! Thanks guys! Unlike EMI NZ who were too cheap to give us a Crowdies award. Whenever they want something they are the first to call. We elephants have long memories.


Melbourne Storm make it through to the NRL grand final, such a cool team and Mr Smith you are the man. It has to be the year that Melbourne removes Sydney of the cup.

Sunny afternoon so I mow the lawns, it's a huge effort, but it makes the place look damn fine. With Warner-Mushroom presenting us with Platinum awards, Banshee decides it's time to present us too...a black bush mouse. She didn't kill it, thankfully, so I take it for a walk to the park and set it free. Most cats would of killed it I'm sure.. maybe she didn't want to play?


---
September 24th
Wow it's book day, suddenly every one of the diary books has gone into hyper drive for sales- Hussy, Bang, Glamour, Trip, so many orders..... I have a pile of books on the floor so i sit and scrawl a dedication on them. It's funny, the first 3 especially have sold close to the exact same amount. It only differs by one or two.

Now that all the funeral stuff is over I've emailed the boss to find out if I can start work on the Australian tour. Possibly someone has taken my work spot for this, unsure, if so I guess that's ok, I'll just wait for his reply. I'm not too worried either way.

I query my mobile bill and Optus have made some mistakes and pretty much reduce it down to a mere $10.00!!! We like that. Sometimes it pays to check your bills.


---
September 25th
Rosemaree swings by for breakfast, it's school holidays so she has time off. We drive to Lilly Pilly but it's closed so off to Mt Evelyn. Good to see her.

I hear from a friend that they start filming Hugh Jackman's WOLVERINE movie at Fox studios Sydney very soon. Will be weird not having the other Xmen/women in the movie..but hey it's Hugh- he is cool as the ol' Wolverine.

I'm at Mandana and I discover a Kwan Yin statue. I decide that if I remove some of the stones I can place her on one of the pathway walls. She is the female Bodhisattva, the femine form of Avalokilesvan (Sanskritt)...... the Bodhisattva of compassion of Indian Buddhism. Very old, 3rd century. She also looks a bit like one of the very early English Queens.


---
September 26th
Well we do some math and it works out cheaper to take most of the USA mail to Hawaii (or Guam!!!) and mail it there, saves about $3000. It's kind of perverse but also a bit of fun. Means I get to have a weekend+ at Waikiki. So a few days off as well. So it's all booked, means I won't be answering emails for a week either. It feels like a week off.

Watch SHORT BUS tonight by the creator of Hedwig and the Angry Inch... wow the start is pretty intense, at first we thought we had bought a porn dvd by mistake..... but very arty cool movie.

Hear from the record company and Death In Brunswick is out on DVD November 1st. Phil Judd will be happy as it contains some of his music.


---
September 27th
It's Grand Final week, which means Melbournian's plant their tomatoes, it also means some Melbournian's plant their Pot. The old saying if you can grow tomatoes in a space it means you can grow marijuana too. I've stuck with tomatoes this year.

We do plant 100 lilly bulbs near the front of the office, all freaky colours, so by summer it should look great.

Email my friend Tania for a copy of the Uncanny Xmens Still Waiting clip- I played a killer zombie in that video so would like to use a segment on the Rated PG dvd. Look out for those red running shows I'm wearing.


---
September 28th
Heavy rain in the morning, the garden soaking it up, the water tanks full again. They seem to be always 90% full. The Silvan dam is looking good and the States water levels will hit the 40% full mark next week.

John hoWARd still being a lame arse old fart and not calling an election, he wants to hang on as long as possible.... I think people are sick of waiting and just want it over with. Bring it on I say, your opinion polls are not going to get any better- it's really time for a change.

The Rolling Stones are in the latest Guinnes World Records book. The biggest grossing tour ever- the latest made well over half a billion dollars!!!

My Mum and Sis arrive at Cairns for a few days , apparently I paid Mums airfare, so long ago I've forgotten, they are heading out in a submarine too, I'm trying to picture my lovely old mum slowly sinking under the waves, doing some sort of royal wave. have a nice holiday.


---
September 29th
I have packed a copy of Suzi Quatro's Unzipped booked to read on the flight to Hawaii. Will be a fun read.

Having a coffee at The Verandah and a confused Japanese tourist corners me about the tulip festival and how to get to it, I draw a map.....I've probably confused him even more. He heads off the wrong way.

Well Geelong break their drought and win the footy. It was a thrashing which made it kind of boring. Not that I usually watch but grand finals I love to see the crowd going off.

Try to buy a strobe light but they have sold out at the few stores that stock them. I need it to make the Crowded House (World where you live) flying house fly again....

Work in the garden today, just about the time that the Crowdies are touching down in Spain.


---
September 30th
Well pack my bags for the flight, basically mail, some underpants, socks, a shirt and board shorts... the rest if mail, mail mail... what a freak if customs check my bags. I managed to get the last business class seat for 3 weeks, school holidays, everyone is heading off for hula lessons.

Melbourne beat Manly so Victoria brings home the Cup... was ok to watch. Mark reads raising his eyes with a why are we watching this again look.

Nelly tells that some William Rickketts sculpture pieces will be up for auction tomorrow. Marvin Hurnall is selling a part of his collection. Ricketts sanctuary is just around the corner from our house and I've always wanted one small piece of his work. Oddly enough the auction is at Leonard Joels at Prahran.... so tomorrow we drive up to out bid the masses.

Here is a link to some info on the wonderful sanctuary: http://www.parkweb.vic.gov.au/resources/04_0217.pdf

The Verandah is a 5 minutes walk from the sanctuary if you want a coffee or lunch.

That's it, next diary from the set of LOST.

Stay safe and have fun

PG

---
If there are any problems with this site, please contact webmaster@aswas.com.