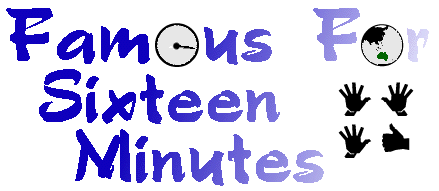 The Life and Times of Peter Green
Archive: 1 October - 14 October 2007
---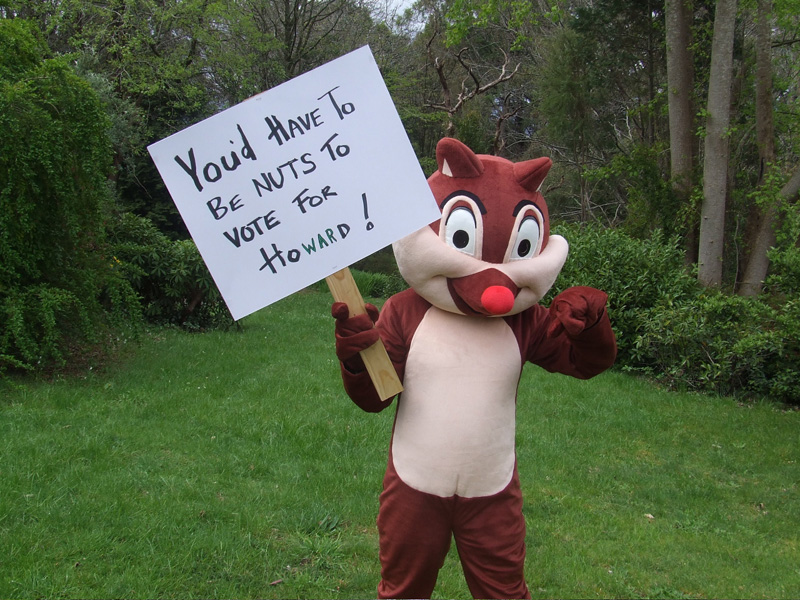 Your Time Is Up Howard!
---
October 1st
Well my suitcase is looking like the TARDIS, it has to be bigger on the inside to accommodate all this mail. Somehow we manage to fit it all in. OK, quite a few letters are in my carry on and I also plan to carry some in my coat. I have a book present for our friend Jennifer in NYC so that will have to be carried too. The final few letters I just mail from Oz. People look at me rather strangely when they ask why I am heading to Hawaii and I say 'to post my mail'!

I'm like some exotic International mail man (of mystery). Like i said awhile back, I intend to have more fun... so this is a nice start.

Just as I am working out the packing, my Mum and Sis return from Cairns. Queenslands North around the Barrier Reef. I'm impressed that my dear old mum spent some time in a real submarine cruising around the tropical fish and the reef. She is amazing. I will have to give her my Voyage to the bottom of the sea cloth badge- she has earn't it.

I start my log book for the company car, as I promised my tax lady I would do that. Probably 80% of my driving is now business which I didn't realize.

I call up Travellex and have some USA $ waiting for me at the airport for when I depart. It's all on track.

Searching the Net for something and stumble across the Dr Who- Cyberman Etch-A-Sketch, for some reason it makes me laugh, so many silly- cool(?) Dr Who things. All those Who geeks will love them. Hell I love them.


---
October 2nd
Today is Auction day- at Leonard Joels back at Prahran. It's one of the better auction houses and at my old stomping ground. I'm hoping to be the proud owner of a William Ricketts original. They do charge a hefty fee though.

I arrive at Prahran with some time to spare and fluke a park at the street nearby, usually parking at Prahran is hideous and my Prahran car-pass ran out 6 months back. The Auction house looks pretty full and I grab a chair near the back. A woman sits next to me and we chat for awhile, she's an auction regular. There are 3 Ricketts original pieces I like, there are something like 600 items up for auction (Phew). 40 of these are William Ricketts. Pete from the Kalorama general store turns up and wants a Ricketts original too... between us a piece will end up back at Kalorama. Good to see.

The auction is underway and I end up with some knowledge of styles and types of vases, pottery etc so it is a learning curve. Pete scores one , a large lady blocked my view/bid (hate that) but it's ok at least I know who the new owner is. Two main bidders have bladder problems and are in the loo when Lot 128 comes up, they are not back on time so yours truly gets his wish. A young koori face in stone like clay, really nice. I'm so happy and sit out a few more 'lots' before departing. I quickly pop into Rosemaree's for a quick use of her loo and a hello!

Drive to Trudi's with an armful of ice cream, for a cuppa and a chat. She hands over a decades worth of my tax and receipts which she did manage to find at Robins, funny when your financial history is in boxes. My new Tax person will be happy.

On the way home, I don't set the satellite and miss a turn off and get myself, lost..... so GPS on and a new way home. Who knows where the satelites taking us?


---
October 3rd
Old stale hoWARd our cruddy old PM still won't say when the election is. As I predicted a month ago on this diary, my spies tell me it is NOV 24th, about 99% sure. It will be interesting to see if they are right. The media are all rattled and keep naming multiple dates, hell if I know how hard is it for the press to find out? Bring it on I say.

Send Mr Judd a money order for some more of his signed Novelty Act cds. He'll have them all sold out at this rate, nice that they are autographed as well. Gotta support Juddy and his musical mayhem!!!OK maybe not the mayhem.


---
October 4th
Mark gets to meet our new tax lady, drop in my BAS statement, mention Hawaii to her and she thinks a percentage of it can be claimed back as it is work. I've never claimed any of my overseas stuff before, just felt strange doing so...but as she pointed out it is a real part of work... we'll see.

The Wheat-grass is sprouting again in the kitchen window, so we are both going to be slamming down those luscious green filled shot glasses. This batch is growing kind of strange, not sure if it's the odd weather we are having or the soil I'm using to grow it, tastes a bit stronger too, I'm sure it's good for us.???

Crowdies are in Europe, email Neil about the Aussie tour, no idea if I'm on it, taking some time off around Robi and a few other things , it could mean I won't be touring in '07. Not too fussed, just wish I'd get a yes or no so i can plan other stuff for the next few months. People ask me and I feel a bit stupid not knowing.


---
October 5th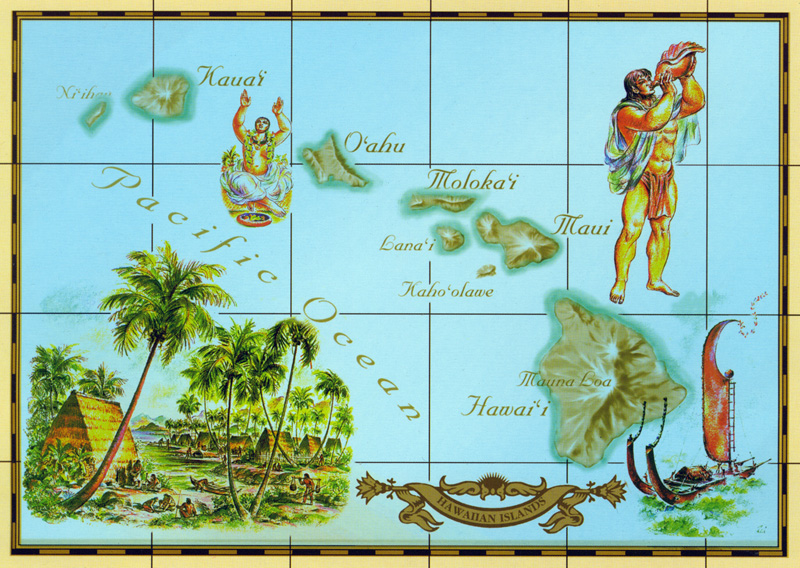 Melbourne to Honolulu

I don't need to leave home till the afternoon. The bags are packed, oh boy really packed. Apart from masses of mail I have my board shorts, some clean underwear and socks and a clean shirt and PJs. That is it. Mark laughs at how heavy the main bag is, I'm hoping to hypnotize the woman at the counter into believing it is light.

My main fear is that I'm forced to fly jet star and their reputation is crappy. I'm in Star class which is their version of business, so it has to be better, right? I can suffer horrid for 10+ hours? We'll see.

My flight JQ1 leaves at 5.15, I'm at the airport with time to spare. The line is slow, the economy line is much slower. My bag gets on and they are ok about the weight, I am so relieved. They find me a window seat, so extra happy. I head for the Qantas freaky flyer lounge to check some emails as I know when I return there will be a lot.

My seat is 1F, the seat is comfy, the person next to me a nice chap. Jet star departs on time-wow that is a good start. We get star class packs, with inflatable head pillows and all the usual things. We also get a dvd player with a selection of movies, and the food is fine. Truly this is a million times better then what I expected. I sleep for a short time, no drugs in my system so I'm expecting no sleep.

Arrive at 7.45 in the morning, same day. Customs wasn't too bad, but slow- think the index finger , eye scan etc delays the process. I declare my mail in the bags, the customs man does not understand, you have a bag full of letters???? I give up explaining, they give up and I am through the customs area nice and fast. A taxi driver takes me to the Holiday Inn at Waikiki, he is a freak but I find him funny not annoying so I roll with it. I wisely booked my room a day early so i arrive and check in. Am so happy I did, the foyer is filled with people begging for rooms, check in is not till 3.00. They look at me with envy and offer money. I pretend I don't speak English and smile and ignore their pleas.

After a quick shower I'm carrying the first mail bag down to the nearest post office which happens to be at the Ala Moana Centre, the largest shopping mall in the world. It's stifling humid, the mail sack weighs a lot, my back aches, this sucks. I am tired, hungry and sweaty. Did I say this sucks. I remind myself that after these 3 sacks are mailed- I can chill out and have a weekend to myself- a mini holiday.

The sign on the mail box out the front of the post office says that if mail is over blah blah size it all has to go through the frontcounter- due to Homeland Security. Homeland Security is a total load of Bush Bullshit- I go 'fuck you very much Bush' and ignore the sign and post the whole first bag. What a total load of paranoid crap- consider this my protest. All mail posted bag one.

I head inside and buy a big chunk of USA stamps and post some large parcels, I comment that the Homeland Security Envelope stuff is a total load of bullocks and the counter staff agree, it just adds so much extra work to the postal staff. They hate it.

I find a nice bakery and they make a really fresh salad roll, and I buy several litres of water. The whole time I'm in Hawaii I have no fizzy drinks. This roll is great. I consider heading down to the wharf to eat it but decide the hotel is a better option- air conditioning. The wharf area links to the boat dock, and it's funny, it's the same area where the SS Minnow left- yes Gilligans Island.

I eat lunch attach numerous stamps to the other 2 bags of mail. Call home, nice to hear my boyfriends voice. He is amazed, I've called at a normal hour- didn't wake him up- this is a first. Talk to Banshee on the phone, she hears my voice and Mark tells me she tries to bite the phone- such love and affection.

I open my free Honolulu map and plot some places. Want to swim at Fort De Russy beach as it is the closest and hardly any tourist. Before I do that I take another parcel of mail back to the post office. The second bag seems heavier, my arms muscles are growing, I'll look like Henry Rollins in no time if I keep this up.

The day is coming to an end, too sleepy to eat out- watch Fantastic Four #2 on TV and sleep for a few hours. What day is it again?


---
October 6th
Hawaii

Get the free bus down towards Diamond Head, make the climb and the view is good. The photos look boring though- that happens, your eye is the best camera lens you have. Some Aussie tourists ask me if the Australian Election date has been announced yet...I say no but am convinced it's the 24th. They love Hawaii, and are from Magnetic Island...which is strange, they live on an island in Northern Queensland but come to hawaii for a holiday. OK I don't get it?

I'm back in my room, off with another bag of mail, across the Ala Wai Canal bridge, I think they built this canal to stop flooding and making the sides marsh land and swamps. It seems to send a lot of water to the sea. I post bag three of mail, avoid the stupid Homeland Security warning. I'm just waiting for some Home land Loving Postal Security man to run out of the post office and tell me what I'm doing is illegal...so I mail the envelopes quickly and scoot off.

Before I do I buy some stamps from the vending machine, I always get those 'breast cancer' stamps as a % of sales goes towards fighting it and finding a cure. Good to do.

News reports of lots of box jelly fish spotted at Waikiki, I'm hoping the Fort beach will be jelly fish free. I head down to the beach, didn't pack my black speedos so nothing under my board shorts, that are fairly long so I won't be showing the world anything!!! I take the red ukulele that i have bought and tow old ladies take a snap of me playing it under a palm tree.

I meet Rick the T1 life guard who shows me some basic ukulele chords, ok he is buff girls and boys and I think a few of the sun lovers are envious that he's playing with my ukulele and not theirs *grin*. Nice guy and always watching the sea for trouble. The life guards of Hawaii are just the coolest.

I'm in the water , Rick watching for those evil box jelly fish. Not sure if The Forts beach is man made like Waikiki , it seems shallow in parts but I'm loving the water. My board shorts do stay on, I've lost some weight so there is a bit of room for them to fall but thank fully no free peep show on offer.

I dry off quick in this sun, read some of my Suzi Quatro 'Unzipped' book. Wave to the guard and head home. On the way I buy mum a dashboard Hula doll, which is funny as she no longer has a car or drives. He is Bradda Ed and his hips swap and he does the hula.

Loads of fireworks on the beach, and the light bounces off all the high rises. Watch some TV, get incredibly sad at the list of dead soldiers on CNN from Iraq, what a waste. They were so young too, some just 20 , nearly all with young kids- it is noble being a soldier but dying in Iraq is a total waste of life. Just send the politicians to fight I say... instead of these young lives just wasted. I hate it.

Off to take a few snaps around the capitol area of Honolulu. A total fluke as I run into LOST being filmed. The lovely Evangeline Lilly, who plays Kate Austen is doing some court scene. She is so cute, kind of little with little face freckles! (Hi Freckles) and a winning smile. So weird as only a dozen or so people were aware it was being filmed. So that was kind of fun. The producers had a pile of fake journalists outside the building for the shot, if you look hard enough you may see an aussie smiling in the background.

I'm determined to get the last bit of mail done today . I stare at it, it is an evil mail bag, my back is begging for mercy. 'Lets do it' I scream and carry the damn thing out the door. I have no idea how I got all this mail over here, shit this is heavy. It is a relief when I piss off homeland security for a third and final time- bag empty. The fourth bag was half empty but it still seemed heavier. The things we do.

I walk around Ala Moana and shop, only a few bits and pieces, I plan to hit the stores tomorrow.

I'm still on oz time so no real sleep, I'm here for such a short time I'm not going to try and force it. It's 12.30 so instead of sleep I play the ukulele , oh it sucks, a lot. I sit on my balcony and the surrounding buildings are lit up like giant christmas trees. A misty rain is falling, still warm... nice and calm here, I'm strumming away out on the balcony. Some Hawaiian love song, and my twangs are echoing off the skyscrapers.


---
October 7th
Hawaii

I head to 'Art On The Zoo Fence'. It's next to the Honolulu Zoo, just past Waikiki beach. It's on every Saturday and Sunday, 9.00-4.00. Artists hang their paintings on the fence and you can buy them. It has been running for 50 years. I jump on the FREE shuttle which leaves the Hilton, climb off at the Quest Hotel and the art area is a 2 minute walk. I end up buying three pieces, and so amazingly cheap. I am happy. I mess up my return free shuttle and end up at Hatties store on Nimitz. I wait and stay on and climb off the bus at Ala Moana as at least I know that area. I do spot a Pipe Dreams store, one of my favourites. new jackets, sunglasses and shoes- this is my splurge, there goes my Amex card. How long till my pay aririves?

I need a swim so back to the beach, rent a board for an hour, been about 30 years since I have been on a real board, I'm not really horrid but the waves are lame so thankfully no one gets to see how crappo I am. It's nice here in the water, feel good.

Grab some dinner from Cafe Bombay. The samosa's are good, better then last night when they messed up my order.

Back in my room I pack my bags, I call Mark again, every day, and he sounds good- happy to have a break from me I bet.

No real sleep, wait for the wake up call.


---
October 8th
Honolulu-Melbourne

Can't sleep so up before 6.00 and ready to rock by 6.15. I'm in a taxi heading towards the airport, I happen to glance at his clock. It's only 5.00, the whole time the clock in my room has been an hour fast. I left my watch at home, so I've had no idea- what a dick I am.

On the way to the airport a stretch limo is in front packed with party goers.......I notice the rear boot is open and what looks like a lot of tulle' blowing out.... suddenly a large manicured hand reaches out of the boot area and tries to reel in the tulle..oh my god, a very big drag queen is in the boot of the car- hysterical, her tulle frock blowing in the wind...blowing...blowing....

Well this is fun, the airport is almost pitch black, no people, just the Gryphon and his bags, the taxi driver must of thought I was nuts. An hour later and gee I'm first in line, I look so eager!!!!! Anyway all fine, through immigration and at the frequent flyer lounge, the lounge wasn't open, so I waited for 5 minutes. Still so early so have a free breakfast and use their internet.

The flight is only 10 minutes late, it is full, I have an aisle seat, the couple next to me are ok. We are in the air and crossing the International date line.


---
October 9th
In the air- Melbourne

We lose a day coming back. The last 3 hours of the flight always kills me , i finish my Quatro book, watch THE LAST MIMZY which I loved and also FRACTURE with Anthony Hopkins and Ryan Gosling.... very cool.

The Jet Star flight arrives back 23 minutes early. So for my first experience with Jet Star it was great value and was 100 time better then I thought it would be. OK I was in Star Class but hey, it's the same price as an economy Qantas ticket.

I declare the art, ukulele and wooden frame, and patiently wait. The customs people are good at melbourne and very polite, I hate going through Sydney airport, so i avoid it at all costs. I can bring it all home (yey).

I swap some money over, yes I was good, and grab the car from the valet service. I will be home early. It does feel like a Sunday but it's really a Tuesday so i hit peak hour traffic. I call and leave a message for Mark that I'm on my way home.

I am spoilt, home made sausage rolls await me, oh way too good. So good.

Mark loves the art, and it all arrived home intact. Call Mum and tell her I'm home, she does worry about my endless travels, mothers do I guess. It is nice to be home, what a whirlwind trip. Still no election date announced.


---
October 10th
I wake up at the regular time, no real jet lag, just a little sleepy. Banshee looks at me with that 'I remember you' look and rubs against me when I'm feeding her. It's cold back here at Kalorama this morning. The day turns out nice, so we work in the office.

An extra reason why Blu-Ray sucks- their latest copy protection means several blu-ray players won't play the discs- gee that is clever. I just wish stores in Australia would stock HD, it's the real reason they are not selling here, I want to buy local copies, I want to be able to walk in a store and buy my HD's. I want to support HD's in Australia but the distribution just makes it hard to do so.


---
October 11th
I drop in the Men of Hawaii to the girls at The Verandah, this will keep them smiling for a week. High perve factor.

Have a lot of work to catch up on, still no word back from Neil, maybe he isn't checking his emails while he is away? Lots of good news for Enz fans, further down the track but yeah mums the word.


---
October 12th
The weather turns grey and wet- even some talk of snow- in Spring!

I get a call from Nigel from the Enz, I think he is over his jet lag. It's a short chat for us, just one hour!!!!!!!!!!

Head down to Mountain Gate to buy some cardboard for the Chipmunk protest sign and several boxes of laminates for cards. have some lunch down their too, as it is warm inside, didn't want to sit outside at RIPE.

There are still so many emails in the computer, you will hear from me over the next week if you have emailed (sorry) we have some serious catching up to do. For those people still wanting I LIKE IT RARE #4 cds it will soon be added to the merchandise area of the site. Frenz.com have been given 50 copies to make available.


---
October 13th
Why do i find it hard to believe that only weeks before an election John hoWARd can be genuine about reconciliation with the indigenous people of this country. The appalling black and white divisions and atrocities that happened with you as PM Mr HoWARd will not be forgotten and to use this as a last minute vote grabber is exactly why I dislike the Liberal Party so much- vile politics at the best- can we please all vote to remove this stale old coot at the next election!!! It really is time. After eleven years is anyone silly enough or uncool enough to actually vote for the Liberal party?

Wow Iggy Pop and the Stooges on the Rollins show, as well as The Mars Volta performing the complete song.... love it. Henry Rollins should move to Australia (he does love it here) and give us his comments on HoWARd. Rollins is the man. God bless you Hank. Please come and stay.

Loving Battlestar Galactica Season 3 DVD set. Brillaint Sci-Fi, annoying we had to buy our copies from the UK as the Australian release is taking forever, I know the USA release is even worse.

Notice LOST has been signed for 3 more seasons. That's good.


---
October 14th
FINALLY, hoWARd meets the Governor General at Government House to dissolve Parliament and call an election. November 24th IS the date (see we were right all along). Bring it on- I am hoping after 11 years of this horrid little man that the Australian public will see fit to kick him up the arse and out of office. Bush's lap dog , your days are numbered.

Happy to see the wonderful DOG TRUMPET will be performing in Melbourne on October 18th at Blue Diamond- Level 15, 123 Queen Street, Melbourne. (Phone 86012720). Reg and Pete album launch for ANTISOCIAL TENDENCIES. We are all going along to this one, so if you want some fun music and a great night out- come on down and catch the wonderful DOG TRUMPET.

So I see the Squirrels for Peace have been protesting again. Their motto- 'Have Squirrel Costume will annoy hoWARd' is a good way to live ones Squirrly life! Who are these Squirrel people and what will they get up to next!?

41 days of Howard left, that just feels so nice typing it. Power to the people! I'm sure we will all be getting enough election spin over the next month so I will cease now, I'm just glad that we have a date, now pray the voters do the right thing.

Gryphon

---
If there are any problems with this site, please contact webmaster@aswas.com.