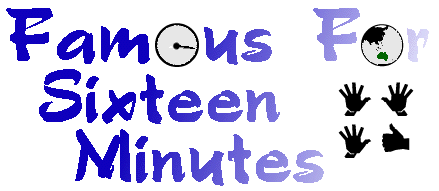 The Life and Times of Peter Green
Archive: 20 August - 2 September 2007
---
August 20th
Call Rosemaree today, she turns 46, have a good one!

Good old Sharon the chicken. I head up to let them out to free-range the estate and there she is her skinny chicken leg somehow tangled in the threads of an old carpet, poor thing was probably tangled for a few hours. Lucky I came up. I bellow out to Mark to bring some scissors while I calm her down. I think she knows I am here to help, she isn't making it any worse. When we cut her free she made some interesting clucking sounds though. I thought she wa sgoing to lay an egg! Such silly creatures.

Breakfast at RIPE today, the new owners are always nice to us, though we do miss the girls from the old crew. Oh well things do change.

Heard that 'Getaway' TV show ran a feature on the Dandenongs- kind of weird as they went to nearly all our favourite places, it felt like someone had been reading this diary and made a TV segment out of it- strange!


---
August 21st
The water bill arrived- we use 57 litres a day less then in '06, we are going to try for 100 litres per day less this quarter. I think the small water tank helps, it always seems full too. Am going to buy another tank for the other end of the property, as it saves carrying water down the tracks.

The water people are updating all the systems around Kalorama this week, so the H2O is turned off for a few hours a day, they are handing our bottled water at the corner of our street. It looks like some massive end of the world disaster has taken place, everyone looking rather solemn, grabbing their free water!

Some of our local friends turned up this evening, nice to have some time at home and just chill out. The pool table gets a good working out. Those lovely girls and Marky...so bohemian in his crushed velvet smokers jacket.


---
August 22nd
I noticed that Lifestream brand now have their 'ultimate greens' super food blend.... nice and healthy.
www.planethealth.com.au
I used to use Spirulina from them all time but my local ran out and never seemed to have it in stock. Will have to see if they can get some 'ultimate greens' in for Peter Green. How Green can I get? hey I might turn green..how funny!

Call the CD plant around Rare #4 fundraising CD, and that's all going ahead fine, a few small artwork hiccups but more related to colour coding, apart from that it's all underway at long last. Will have stock within a few weeks.

My sisters birthday soon, so she gets a subscription from me of 'Good medicine magazine', I know she likes that one. All this health....


---
August 23rd
A years worth of rain falls in one day on Queenslands sunshine coast. 800+mm fell..crazy. Invest in an Ark now.

10.00 - visit to Dr Chiro, they are digging up the road outside, so just when you relax the rhythm of jack hammers pounds into my head...I left feeling like I had a few 'quills' in my back- very odd sensation.


---
August 24th
Speak to Robin at the hospital and she sounds exhausted and no wonder. She'll fight the damn cancer all the way and her spirit is strong, but sometimes it just depends on how weak your body is. I know it's going to be the invasion of people.. It always happens. Something decent about people who respect the wishes of someone dying that they may just want peace and quiet. Totally shite when people just drop in, Vali had the right idea hiring a security guy to stop people. people invading and calling just wears her out- she tells me.

There was a fun side of today too, we were woken up at 7.00 by the courier (that part wasn't fun) and the giant animal suits have arrived. Huge boxes. I carry them into the office and just couldn't wait so at 7.00 I put on the squirrel costume and sneak upstairs.

Marky is back in bed so I climb in all Squirreled up.... it just made us laugh...... and no he isn't into some weird squirrel beasteality trip. Though the horse down the road is rather attractive (opps).

Give Mr Judd a call it has been awhile, think he is living in the studio working on those songs for 'Love Is A Moron' (Hmm abbreviated that spells LIAM?).


---
August 25th
Sit with Rosie, Nick and Nelly at The Verandah. A nice start to the day, all this sunshine, good company and hell the coffee was ok too!

(Get out!).

Ferreting through photo albums and find a shot of Trudi, Robin and my old dog Bindy, taken in the eighties by the pool. All three smiling (yes Bindy the dog had a huge smile). Keep this one out, if only to taunt Trudi about her cute cowgirl type booties Get stuck into the area where we burn all the excess leaves and stuff that can't go in the compost bin. Will be glad when the special green bins finally arrive up here for leaves etc. I think our compost bins are now taking over..... I'm even re digging it all into the ground..no wonder it is so lush. It's all done and looks much better. Kind of a giant round bald area like a UFO has landed, which means the aliens would of spotted the chickens first.....life on earth has feathers! UFO lands at Kalorama- someone call News of the World! Aliens steal Chocolate Mousse recipe.

Robin gives us a call, she sounds drained but we talk about important things, after I hang up a big sadness washes over me as I know inside our time with her on this earth is numbered. Saddens me so much. Good that we have spoken a few times lately.


---
August 26th
Work in the office for most of the day, just playing catch up. I'm happy to be here and not on tour, just get so much more done, and it isn't some massive pile of work when I return. Notice John Cameron Mitchells 'ShortBus' is on DVD in the States so will have to order that soon.

Well we are now at the halfway mark for the Club Charity Project, of building the classroom overseas. We'll be doing it via CARE. I like their track record, they always seem to be first on the scene around Hurricane Felix destruction in Honduras & Nicaragua, & their humanitarian assistance in the Sudan is exceptional.... so to build a classroom in one of the poorer areas is a small but positive thing to do. half way already, just great. Here is the link to the $ barometer & thank you list:

http://www.frenz.com/fundraiser.php


---
August 27th
Monday monday monday... start of another week...it's rolling along now. Christmas is kind of being pushed back to something smaller this year at my Mums place, because a few days later my sister is getting married. So I'll probably avoid it totally, have it in Melbourne and fly up for the wedding. I'm giving the bride away.... but i want those 5 sheep, 2 goats and a piglet. Bring back dowries!

We keep getting emails this week from people wanting copies of Wings off Flies', the diary books have gone quiet but WINGS is the hot 'must have' book from the look of it. We have our second pressing arriving soon...so that will make some people happy. Such fun photos, somewhere I have this cute shot of Hessie reading Wings...he kept a copy in the studio and a copy in the kitchen! probably a good size to roll a spliff on?! *grin*.

Call the TAX people around delays with my tax, with Robin so sick she can't do it, so I'll have to find a tax agent soon. In a week or two, will get around to it. I'm worried about her not my damn tax.


---
August 28th
I do fire shots at the Australian Liberal Party, I do, really.... but you also have people like Ben Quin, Liberal candidate for the marginal seat of Lyons. One of the few Liberals with balls to contradict party policy on the horrid Gunns pulp mill in Tasmania. Good to see.

Blood red moon tonight. A lunar eclipse at 7.50. The colour depends on the extent of volcanic dust and gas in the atmosphere, that acts as a filter with the light. So I'm out on the decking with that good looking side kick of mine, watching the moon go red..and suddenly a very bright shooting star flies by... oh way too cool. I make a wish.

The moon is so red... during NASA's early days America was scared of having a 'red moon' ...not so much the colour but Russia beating them to a lunar landing.... for awhile America was way behind Russia as far as kicking goals in space. But now a red moon is just a colour.......but what about a red Mars? *GRIN*


---
August 29th
Call my sister for her birthday today, which means another year has gone by since Skyhooks lead singer died in the helicopter crash.

(same day) Greg Skyhook calls by, I don't mention the anniversary , just he's all happy and don't want to bum him out. Gives us some exceptional footage.....pre Skyhooks- amazing.... I love that filom footage with no sound, all grainy and wonderful.

Crowdies are playing the first show at the Mountain Winery tonight in California. I think box 1A will be rocking!!!!!!


---
August 30th
Well Nigel leaves for the UK today, he heads home every year, give him a last minute call to say goodbye and some Enz information that I needed for work. he knows he has to do it but worried about Igor the goat.

Liz sends me a snippet on Jessica Alba hanging out at Kalorama. We spotted her at the Verandah one afternoon, such a pretty thing, and hey anyone playing Sue Storm in the Fantastic Four movie will always win my fan-boy-comic-geek heart. She was staying at the Mandalay Spa around the corner... but we did catch her stalking us in our garden, stealing daffodils,well we think it was her..but hey she is the invisible woman in FF so it's heard to say..... oh to be invisible, imagine what you could do, apart from the all pervy rude stuff, it means you could also sneak into the APEC meeting in Sydney and kick George Bush squarely in the arse ...the head, the balls (if he had any).... oh bring it on, give me the power God! Where were we..oh yes Jessica Alba (Purrrrr).


---
August 31st
Buy chook food, see how exciting my life is. I also get some petrol at the top of the mountain our usual place, it's nice to have some people selling the fuel who love music, I stopped going to the fuel place on Canterbury Road because the woman was a cow, the other side of the mountain are just much nicer folks. A lot of times people run out of gas up here, and the RACV is always filling up tanks.....so limited fuel and only one ATM stresses the odd tourist.

Give Cookie at Mt Evelyn Morrisons food place a copy of WINGS, she spoils us and loves music too, a big fan, went to Countdown when she was younger, so knew she'd love some of the photos. She loves my Bowie photo, the close up of him smiling.

I've decided to support Labor totally in the upcoming federal election, a big part of my heart belongs to the Greens but really if we want to see the end of John hoWARd's reign gotta do it. Hell we even bought some KEVIN 07 Tshirts.
www.kevin07.com.au
Your time is up Howard!


---
September 1st
Looked for the Suzi Quatro book 'Unzipped' in the stores but no sign of it yet. I tried a few..... I want to read about the Daytona Demon, Suzi Q and why your mother wont like her! Quatro, seems so so so long ago! I remember the picture of Greg Skyhook in his Quatro Tshirt. She's back in Australia playing shows next week.

If you are driving into the cross city tunnel in Sydney heading to the seat of Wentworth, there is a banner, looks like a simple painted bed sheet that reads 'TURNBULL, NO PULP MILL'. A message to Liberal Malcolm Turnbull to say no to the horrid Gunns pulp mill in the lovely Tamar Valley in Tasmania. So if you live in the seat of Wentworth remember to send in a protest vote to Malcolm Turnbull on election day. We really don't need any more forests destroyed. gee I am having an anti-Gunns moment...gotta be careful they try to sue people who stand up to them and tell them they are a bunch of ferret- faced-fuckers! (FFF). I don't care, Up Your Bums Gunns! Now there's a bumper sticker.

Watching Henry Rollins show and 'Death Cab For Cutie' played, another fun band. Roloins gets some good bands on that show, some good music in America if you know where to find it.

Happy Birthday Laura, called a few times and keep missing her. She never calls back...so I'm wondering if the messages are being passed on?


---
September 2nd
It's Fathers Day here, my father isn't alive anymore, and it's strange nearly all of my friends dads have passed away too. Usually all of the father-less group get together for lunch....it can be a hard day.

Australian readers can do a simple hearing test via the telephone to see how their hearing is. The number is 1800826500. It's the cost of a local call. Of course when I went to do it the phone lines were rather crackly, which made it extra hard but i still managed above average, so i was happy.

My heart is full of sadness, our friend Robin has taken a turn for the worst and now in a coma. I know the time is drawing near, and my only wish is for her not to have any pain. I am sitting in the sun thinking of the hundreds of fun memories, the whole time we only ever had 2 fights and both were more 3rd day no sleep 'moments' no real anger or anything. She loved Elvis and our gift to her was to get her to Gracelands (and Peru..she'll never forget Peru)....so if the worst happens in the next few days I'll know deep in my heart that we gave her the one thing she always wanted to do, and in life it's rare to be able to grant someone their most amazing wish.

I remember we left Mark snoozing while the 3 of us tip toed out of the Hunka Hunka Burning Love Suite to the gates of Gracelands, no tourists, no one around, just Robin, Trudi and myself on some tough plastic seats taking it in. Robin a smile the size of a cheshire cat. As I write this , I am jumping ahead 4 days, Robin passed away on September 6th. Our hearts ache but some small mercy of not having long periods of pain. I try not to get angered that we waste such ridiculous amounts of money on War, trying to kill people, when we could be using that same money to find a cure to cancer & save people. I'm probably naive but I really don't get it.

I have a simple formula- War =Bullshit.

Each time the hand of death touches someone near, it does do one positive thing, it makes me re-think my life and try to live it with more passion and get the most out of every day. It's a reminder that we are as fragile as panes of glass .... and as one door closes another opens- Phil Judd was about to become a grandfather when I spoke to him that same day.

take care and live life!

Gryph

---
If there are any problems with this site, please contact webmaster@aswas.com.