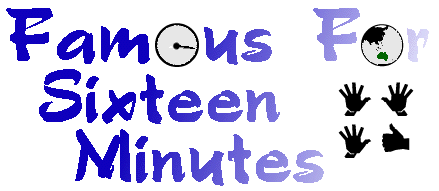 The Life and Times of Peter Green
Archive: 21 May - 3 June 2007
---
May 21st
Watch 'Don't Look Back' ,the Bob Dylan movie filmed in the UK all those many decades ago, such a great time capsule. Dylan is playing Australia soon, tickets on sale June 6th...it's for August, but with my uncertain Crowded House touring of Canada and USA , i'll possibly be away. Would of loved to of gone...to make it worse our friends from Boom Crash Opera are playing a one-off show at Melbourne's Casino on August 18th. (at "LIVE"-Crowns newest live music venue) . Even though I never really like the idea of music=casino's....those who want to see BCO should check out the site: http://www.liveatcrown.com.au I'm sure some ticket information will be on their site soon. Would be a great night, so many excellent songs.

A call from Neil on the answering machine, loves the sheet music stand present from Abbey Road...always nice when we can get something for those guys that they truly love- the old adage- 'what to give the person(s) who have everything', they've always been damn good to us so a small gift to add something to that rather cool studio. It's next to the grand piano I'm told.

I'm making some head way in the office, lots of new emails, from around the globe, so funny, some people we haven't heard from, for a decade, incredible how a band coming back sparks interest in people....Crowded House are like wild fire- lots and lots of sparks.

Miss Bansee off to the vet for her final shot, she's patient, I'm wondering how the vet can find skin for the needle through that thick coat of cat hair!

Happy Birthday Sharon too, I totally blew it and missed calling. Slack bugger I am.


---
May 22nd
A cold night, wake up sniffling, it's time to put on the lambs-wool bed cover and flanny sheets. Going to be a cold old Winter.

Back on the wheat-grass juice, seems to grow so slow this time of year.... so we have it every second week.

Back to Dr Chiro and it's good to get some more treatment, the porcupine boy is happy. I doze off ,well almost. Glad Warrick has warm hands, imagine someone doing Chiro on you with freezing hands (screams).

Finish in the office by 4.00 and work in the vegie patch. Clear out all the final tomatoes, turn the soil and add some chicken poo. Lots of worms so that is a good sign for the soil. Plant Robin and Trudi's vegetables that they gave me... so all in for the next batch. I'm leaving some parts bare so it can rejuvenate. Till that soil.

Back to the office and some more donations arrive for the charity project. Heading towards the $1500 mark already. Asking everyone we know to donate a mere $1.00 to help build this classroom. Hell who would be cheap enough to say no. It's good, am keeping my list, I figure we've done enough to help people out over the years and really what's one dollar. Have you donated?


---
May 23rd
Another cold day, Winter is a week away. Decide it's a good day to make some homemade soup.

Book our flower present for Robin, it's an easy way out around someone's birthday, and I mail a card too. At least I remembered, really Mark does, he is great like that.

Call the gutter guys at All-Clear who are putting the huge metal covers over the gutters 1/ to stop leaves 2/ to prevent any embers from bushfires flying under the roof and burning Ailsa Craig to the ground. A part of me is preparing the place for 'later on' when we are both really old and crusty, from solar to water tanks to leaf free fire proofing..... and security cameras... it's good to do and know it's out of the road. We have a selection of young woman who are going to look after us both when we are old and crappy. Mark has his Hugh Hefner PJ's already picked out for old age...and a smoking pipe!

Hear from Bic Runga, she's knitting away, sounding fantastic, will be funny to see her with a baby, but really cool.


---
May 24th
Dentist tomorrow, I spend part of the day worrying. The experience at Prahran last time was as horrible as it could get....so it has to be better than that. They sound nice on the phone, really nice, so fingers crossed. 24 hours to go. I'm not counting am I?

A few media calls today, the press seem to be getting it right most of the time. The Herald Sun and Telegraph will be running the new video clip for Crowded House for DON'T STOP NOW. Lots of requests for Interviews which have been hand-balled.


---
May 25th
So work in the morning and count the minutes till the Dentist! You can smell the fear in my typing, go on sniff it!

I arrive a few minutes early and meet Tracey, who tells me it's all good. She also quotes 'Evil Dentist' line and that throws me, apparently they have read this diary, good grief....now I'm totally unsettled. Mark sits next to me filling out his form for a future visit, I offer him a thousand dollars to go in and pretend he is me for this one filling replacement! He declines, his love of dentist is the same as mine. So my new dentist is Keith....and within 10 minutes it all just feels good. So stoked, they explain everything, and I am a LOT calmer...none of the extreme stuff like the last guy. Within 30 minutes it is total relief- where has Dr Keith and Miss Tracey been all my dental life....and why is it not like this every other time? So I have to remove the 'evil' line and make that 'God sent Dentist'! Never did I think it would be so positive....and I enjoyed it so much I sat through a teeth cleaning too. Yeah you are right Dr K. your teeth do feel like picket fences afterwards!

Don't you love that, one moment total loathing, an hour later happy. I'd recommend them but they are booked up for 4 months, and I can see why. But you can try- Dr Keith T. Maginness Dental Surgeon at Kilsyth... if there is a 5 star dental surgery- this is it! Dental hall of fame here you come guys!

We head up the road to the supermarket for Friday food shopping. I'm at the deli. and I'm convinced the pain numbing needle has made my speech blur...am I drooling, oh God I hope not..am I? Mark turns up on time to decipher my strange dialect which was for greek fetta cheese.... we say 'dental work' just so the teenage girl doesn't think I'm drooling over her like some old bugger! *GRIN*.

Home to get Neil's call as I am walking in. His NZ recording studio is opening tonight and he has a Net link for a few of us so some mates can watch the events and music unfold... he decides it might be nice for the fans to see some of it, about 300 can view it on line, so I get to work letting those awake on the other side of the world know. Roundhead studio's is pretty special, The Who's mixing desk on of the cooler pieces of gear.


---
May 26th
Happy Birthday Robin. Another fine May person, so many of us born in May.

Well I get the dimensions for this Jukebox and it will easily fit in the pool room. It's on Ebay, I've tried everywhere else in Victoria and it seems vinyl Jukeboxes are the thing that people are collecting, all sold out everywhere. Decided not to even go for a Wurlitzer, so many plastic copies out there, all a bit cheesy, I want one thats a little bit beat up, one that works and a few blinking lights.....this one has some deep brown panels too so will match the house. Now just gotta bid it on Ebay.

My next pay cheque is coming up, so at least I'll know what I have to spend.....glad I have a vegie patch to live on!!!!


---
May 27th
Neil Finn turns 49... he still looks good for his age. Happy birthday mate!

Deb and Georgia turn up and we head off for some lunch. She drops into the office and they both make a donation to the classroom charity project. I like how people are donating under their kids names, guess with so many future kids using this charity school house it is fitting.

To be able to see what total we are up to and the thank you list of people so far, head to:
http://www.frenz.com/fundraiser.html

If you want details on how to donate ($1 upwards) email me (peter@frenz.com). Thanks to Iarla & Deb for keeping it on the site and all their help.

Mark gives me a call & some fans are on the property taking a photo of our house. Mark springs them, so he gives me a call to warn me. I'm not too freaked, seems to stress me more on weekends as that is my time, the 2 days we can unwind, wear crappy clothes and scratch your arse outside! I don't need any photos of me scratching my cute butt in torn jeans.

I'm paying for our food and someone says hello.....it's a girl from Western Australia and it throws me, I'm kind fo red faced and wondering if this was one of the fans at the property. I keep thinking it's not, and when she says Shirralee from WA I know it's not, she's one of the nice normal people that corresponds.... next time Shirralee I promise I'll sit and have a coffee (sorry). I think Goldmember knew I was a bit rattled..... it doesn't take much when my shields are down.

Bec turns up in the afternoon so we are all around the kitchen table having a chat (which is what we do). Our kitchen is perfect for it, has views that stretch out over the valley and you can see the parrots and cockatoos landing on the decking. Mark takes up her offer for a game of pool. It's a never ending contest between those two.


---
May 28th
Well Mr Howard is dropping further behind in the polls. If our PM was as clever as he thinks he is, he should of retired a year ago while he was still on top and passed the baton to Costello or someone else, now he just looks like some scraggily old magician with no more magic tricks. How long till the election, I'd love for him to lose in his own electorate - would be the final push out the door.

I check out the Jukebox on Ebay, thankfully no other bids so far (Phew) 24 hours to go....

Rob from All Clear gutters arrives and we decide his company is the one we are going with, they are the best, and give me all the right answers. Plus the covers are made in Wollongong, got to support the old home town steel!

Off to Mountain Gate and Knox City- had a list of things to do, trying to get it all done in one day. (Phew). Buy up some Crowded House stock, all helps, and we settle down for a sandwich at Samir's. Watch the passing traffic and the Kmart shoppers. I decide to check my weekly lotto numbers and win $29.95, a few more dollars into the school charity project- from the Lotto gods.


---
May 29th
Wow, our solar must be working well- our bill arrives, our first since it was installed, and it's $38.90 in CREDIT. With Winter coming up I'm sure it will be a lot less next time but hey that's good- love it when you don't have to pay a bill. Go Solar go!

Watch PERFORMANCE on DVD, with Mick Jagger looking sensational... one of my all time fave movies....MEMO FROM TURNER an excellent song and sure to be borrowed for the Rated PG dvd later this year...the version on the Stones Metamorphosis album features Traffic members- Jim Capaldi & Stev Winwood. Keith sulked a bit as Mick had slept with Keefs gal Anita P. (both are in the movie)...anyway great song... and cool arthouse movie of the times. James Fox is wonderful as Chas, such a Cray brothers character.

Ok my Jukebox bidding was a success (send food Mum I've spent my pay cheque!)....at least I saved $200 so some of that will cover delivery in a week. I'm over the moon, be great to play all that vinyl whilst people are shooting pool...(yey). Mark keeps screaming -LO-FI into my ear like it's some sort of sickness *GRIN*.


---
May 30th
I hear from Captain Paul Wilson & the Sea Shepherd people. Always a good thing. Can't believe we still have 3 rogue nations- Japan, Norway & Iceland that still continue to violate International Whaling Commisions ban on commercial whaling. Japan is by far the worse, totally bullshit. A lot of us will never buy Japanese products ever again. The day that the two whaling boats in Reykjavik harbour were sank was a great day to celebrate... that was several decades ago and once again Iceland is attempting to illegally slaughter whales again. I know Sea Shepherds will mount a challenge again this year to stop this revolting slaughter.

Head to www.seashepherd.org to see what you can do. Shame on you Japan!


---
May 31st
Heavy rains last night, our local dam The Silvan is now at 87%. It's a smaller dam but good to see it glistening full of water, hope the trend continues to Victoria's other catchments. The farmers must be happy.

Breakfast at the Deli Platter- Skyhooks 'Ego is not a dirty word' playing on the radio, it feels like 1975 all over again.

Open the lovely Godiva biscuits from the delightful Miss K...... Yum chocolate dipped pirouettes are my favourites of the batch, how did she know? Three are stuck together, it looks like I am Pan playing his flute..... which lasts 5 seconds before I devour them.

The fog is rolling in, so the workman cancel all the gutter work (again), it's going to be like this all week. Melbourne recorded it's warmest May on record, I can't believe some people think global warming does not exists, just look outside! Are these people blind? Even John hoWARd has came around and is a believer (hmm maybe it is all a big lie then, after all the lies Howard has been part of over the years!).

Spend the afternoon going through emails on our special Charity Project. There is a vibe and it's nice that so many are supporting it.-Thanks everyone.


---
June 1st
First day of Winter and it feels it. Snow on the alps, our house is nice and snug.

Morrisons for lunch, we miss breakfast, but lunch is really good and a nice change. We will have to be late more often.

I buy a fire extinguisher for the house, just want to be safe not sorry. My Sis gives me some good advice as to which one to buy.

Rosemaree arrives in the evening and is staying the night. It was really fun, her pool playing skills have improved, and the huge fire is blazing away, I'm sipping some Glayva watching them at it ....certain bets are made. It ends with Rosemaree having to eat the Scorpion that is in the bottle of the Tequila next time she is up here, and Mark, well he has to have at least one photo taken with me every year for the rest of his life. He hates this , which is stupid as he has a great smile.

Watch Rollins show and Rosemaree talks throughout it, you know what I am like with Rollins, I love his guests, not that i could hear them (cough) . Say good night, Banshee purring at Rosemaree as she wanders off to the guest room. Dinner was great by the way!


---
June 2nd
I'm up at 8.30 and make a cup of tea, the rest of the house is quiet. Rosemaree emerges and we head off to the Verandah for some breakfast, sit outside in our blankets, another cold day. Love Peter Garrett from Midnight Oil, now environment politician for Labour....

"Isn't it the case that the only thing the Prime Minister is concerned about is the change in the political climate not climate change itself". (Sick him Rex!)

Wave good bye to Rosemaree & welcome Rebekah. Ailsa Craig has a revolving door on it these days.

Today I did this: Fed Banshee, Fed 25 wild birds, showered, shaved, let the chooks out and gave them some silverbeet, went to the bakery, the Verandah, put the recycle bin out, waved to Rosemaree, installed fire extinguisher, took the last of my Amoxycilland capsules, worked on the wire security fence, make prosciutto, king island brie, and quince rolls, called uncle about capital gains tax, chain-saw dead tree for fire wood, box fire wood for inside,replied to 248 emails, let chooks out into yard, feed chooks, carry Banshee out of the bird house, cook dinner for Mark and Bec... PHEW!


---
June 3rd
Call Joy and see if she wants me to pick her scones from the bakery. She does so I do and call in for a coffee. The Verandah is busy, they look stressed. Sit down and write a postcard to Isabelle in France, it was going to be a letter but I wanted it to be easy. Slacko I know.

I find Rosemaree's birthday present, so I'm early with that..... and I know you are reading this and I am not telling.

That's kind of it, suddenly my vibe has gone, it flew out the window.... as Crowded House dates approach I do find myself getting excited, I think about the tour while I am in my very cosy bed.... hmm tour bus bunk...not quite the same. It's like lent I will give up my bed. Probably the same amount of time too, 4o day period *GRIN* Just another teutonic order...thats all a band and those around it are.... the trick is how long people will remember you when you are gone......

So it's time I left....bye all!

PG

---
If there are any problems with this site, please contact webmaster@aswas.com.