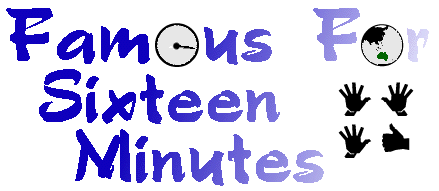 The Life and Times of Peter Green
Archive: 23 April - 6 May 2007
---
April 23rd
My bag resembles a USA Post Office ...so much mail, no idea how I managed to get it all in and it must be double the weight restriction. Will they notice?

Won't know if my Qantas upgrade came through till the night before. I'm hoping it does, flying over, I would love the comfort and to arrive somewhat refreshed...coming back I can handle economy (I think).... as I know I'll be excited about coming home....oh well it's in the hands of the Qantas upgrade Gods. Please please please (major begging).

Call my solicitor around Beenami, a few small hiccups but overall on course, all our legal requirements have been done. Feels a bit odd but happy that Mad Dog will own it. She'll appreciate the trees.


---
April 24th
Spend the day working in the office and doing all those last minute things. Have my new passport with the hidden chip...I think it means you move through the express line at immigration in Australia. Wish it would speed things up at the USA end.

Wave goodbye to Mark, and it always feels incredibly sad, like a siamese twin separation- SNIP!

Arrive at Trudi's, staying the night as she lives close to the airport, her place always feels comfortable and she has a great bed.

We head off to see Robin at her new house, and just hang out for a few hours. Robi is amazing, so strong, if anyone will give the Big 'C" a run for it's money it's her. We all feel rather useless as there isn't much we can do, we are her other family and adore her so I guess there must be some strength in knowing that.

Bagel with cream-cheese at Aunt Trudi's... not much sleep too wired....

Call Qantas at midnight, my upgrade came through- YES! Do the happy dance. A sleeper seat for me, a sleeper seat for me...my friends were all confident I would get it, I wasn't.


---
April 25th
Up early and drive to the airport, leave my car in long term as it was easier.....and Trudi and Robin didn't think i would. Into the freaky flyer centre, send some emails and have breakfast. Am shuffled around the Business class cabin a bit, I let a family sit together- I was happy to just have a seat, I get a window seat anyway, so my good deed is rewarded.

QF93 departs on time...remember very little about the flight, the steward makes me a really great baguette, you can request them anytime in Business. Food was ok, watched 3 movies, one being The Queen (no not the life and times of Boy George and Elton... the other old Queen). It was good really good. I was surprised.

We arrive LA early (shock) but the Customs-Immigration line is totally insane, you'd think they'd actually employ more people to open the other 50% of the immigration desks. I am patient, it is hot, people really are on the nose. Do the index finger/ smile for the camera thing.....and happy to see my bag at station #1. I'm just happy to be back in the USA, Bush or no Bush....I'm amazed at how many people are giving the Bush photo the finger as they walk under it at the airport.

I take the short cut across to terminal #1, I must look a bit suss weaving through the car park and back alley ways, I know my way around LAX.....saves walking the complete circuit...though it's nice to stretch my legs. US airways staff were really nice and I get on a much earlier flight, they kindly ignore the extra baggage weight (Phew). Sit in the very back seat next to some Arizona babe or is it a California babe going to Arizona. She chats I smile, and nod in that 'been awake too long' feeling that is washing over me like waves on a beach..every 15 minutes I fight fatigue.

I'm reading Australia TIME magazine and there is a huge article on the recent campus shootings and a picture of one of the guns..... a stewart asks me 'Do you like guns' and he is so eager to make conversation, almost dribbling over this picture of the gun' wow that's a good one'..... I'm in no mood. 'Actually I think guns are fucked' I say..he almost grabs a parachute and leaves the plane. Dick!

Bags seem to take forever at this airport, I oogle the gift shops with their Arizona-ish bits and pieces.... and stumble out for a taxi. I just stay at the Best Western of Tempe on N.Scottsdale Rd.... it's clean, cheap and close to the venue. Remember I am surprising the guys. The room is ok..I look at the comfy bed......NO I must stay awake. I sort out the mail, two huge massive Australia Post mailbags that I have stuffed it all in. I get front desk to call a cab, it's too far to walk to the post office and it's getting hot outside. While I'm waiting out front for a cab a black van drives past with a muslim woman driving, all in black. I never think such bigoted paranoid crap, but I actually move backwards- how weird. It ,must be some jet lag, almost ashamed at my reaction. I wonder if the media just feeds our brains with this sort of stuff. Horrid...I suck.

My taxi arrives and we head to Southern Street Post Office, the driver lived in oz for a decade and tells me he misses it so much. Line up with my bags and people are staring, I ignore them and I'm quite chirpy. An hour later all mailed off. I next walk to Mervyns as that crappy old store has really great LEVI prices. The guy serving tells me he loves my accent and makes me talk...he is obsessed. I need a drink, it's really hot out and I'm the only living creature walking in Tempe. I ask about a water and I end up sitting at some staff table and having a coke and water courtesy of my new friend.

I decide it would be fun to catch the bus, as I am now many miles away. The bus sure gives me the scenic route, through Sun Devil Stadium, and the University etc. Eventually I am back at my hotel. I unpack my shopping and someone has given me a free pair of jeans- God my accent must of been very dreamy!!!!!!!!!

I am going to stay awake, and stumble neck door to the only food place in 5 miles- yes Dennys (Yieks) . It's ok, the salad is fine. I grab several bottles of water from the machine and watch LOST on TV.

I call home, nice to hear Marks voice and fall asleep around midnight.


---
April 26th
Marquee Theatre-Tempe Arizona.

I slept a little, a bit bleary. Guess it's breakfast at Dennys seeing nothing else is around here....what I'd give for a small privately owned food place. Oh well, a few days won't kill me. As I walk in a few familiar faces call me over to the table so I eat with the girls. Adam Ant rules the the conversation. Nice not to eat alone. Good company.

Hear from Renee too and they are picking me up for some German Beer drinking. I'm popping the odd pill for my pleurisy, which the Arizona sun seems to be removing (yey)...but I'll have to keep clear of all alcohol. The group all gather on the balcony and it's nice, just to sit and have a normal day. I do ask Renee to stop the car and take a snap of the giant bronze Cosmo bunny statue in the heart of Tempe (see F/16 photo area).

Off to the Venue, and the line up of fans is swelling in the Marquee Theatre's car park. So many familiar faces, loads of people saying hello. Now how to get inside, I have no pass, I'm not on anyones working sheet and the venue is surrounded by a gaggle of security..... so I ask for the main security guy to walk me in.

Instead of in your face it's always better to assume the position that they should do this....and it always works out well. We head to the stage area and I see the crew first, we have a really nice bunch of blokes that keep the wheels touring, some we've known for decades now, and on a tour bus you get to know your mates very well. I can probably tell you each crew member by their hairy ankles as they walked past my tour bus bunk!!! Anyway huge bear hugs from them... they do look tired though. Next it's Nick and he is off for an Interview, he just has this smile, like he's back home or on familiar territory, happy. Dee just can't believe it and takes me in to see Neil. he wants to surprise him, so I wait outside the band room.....Neil got the impression that it was some person who was ill getting a chance to meet their heroes.....but no just me boss! Sharon's on the couch and Liam, all seems like it should be. It's great, big smiles.....so stoked I did this flight.

Head out with Liam as he has stock of his new album 'I'll be Lightning' ...it's an advance run and not mastered.... he wants to give me a copy, I refuse and demand that I pay for it *grin*..gotta support good music, it's too easy to get free stuff...paying feels better. I tell him I'll do a line walk with it as many of the music lovers outside would like it. Liam is special guest before the Crowdies at both shows. A few songs I know already (and love) 'gather to the chapel' and 'lullaby' are my faves so happy they are on this. If you get a copy grab this wonderful album.

Promised the lovely Deb Levitt I'd catch up, so tell the guys 'i'll be back' in my Arnold voice and head out front to see the devine Miss D. She drove a few of the Frenz up for the show, cmon how much do we look after you guys!!! As always great to catch up but we never seem to have enough time, both of us flitting about like fireflies. I sign a hat for this years Frenz auction...always feel silly signing stuff, but for Frenz.com happy to do it. I love the new Frenz.com shirt, really LOVE it, such a nice design, will do a photo later on ....hope it washes well as I've almost worn it out. Leave Deb with the Frenz and head back in as I want to see the guys and the crew....end up sitting out back with John and our new crew guy, lovely chap makes me a green tea. It's nice when a crew member comes on board and you know he will fit in well. Ben is head down arse up getting it all together, and he takes some time to sit....my old mate . I fight the urge to jump on the tour bus these days, but have to say with a bunch of blokes, some who are closer to being a brother I DO miss the bastards. Speaking of, where is Marky B. I find him sleeping, another exhausted crew member...so I close the door and put the do not disturb sign up...gotta look after the crew.

Head to the band room and Neil introduces me to Matt our new drummer. He seems to fit well with the band, and is already changing shirts for the first show.....Mark Hart has been sick, food poisoning so I make him a tea and suggest some cranberry juice. It almost kills us both- it's PURE juice..urgh disgusting...... sorry Mark (opps). Have a fashion run in with Liams girlfriend and myself on which hat Nick should wear... i win out the black hat is gone and the rather cool 1950s hat is worn...much better, Nick does have good taste. Neil is a bit sparkly and Matt is up to shirt #3. Mark Hart and Nick sign some cd covers...Neil cant find a table so uses my back on some of the Frenzys which has a wobbly autograph....he'll do more tomorrow. Matt wants to sign...I tell him he will have plenty to sign in a few months...eager beaver that he is

The doors are now open, and Liam is getting ready, he says he is nervous. It's just fun to see what a fine musician he has become, and I'm eager to hear this album. He walks out and we all clear the band room and stand side stage and watch. I'm with Sharon and Neil, it's a spot we have stood so many times watching the young 'ens do their thing, I'm almost as proud as they are, if that's possible.

I kept joking with Liam on the 'Hello I'm Johnny Cash' line.....'Hello I'm Liam Finn' pops out of his mouth...I grin. Go get 'em kid. He does good songs and a smiling front row....goes well, and the drum addition is a hoot, Matt Sherrod appluading from the side stage area.

Time for the Crowdies, wish them good luck and leave to my perfect viewing spot, next to the Yeti at the desk....

They walk on to a heroes welcome, kick straight into MEAN TO ME. The set is great, a mix of new and old, the band having fun (Nicks '15 second 'Arizona song' and Mark Harts shit load of distortion on intro for Don't stop now..or was it Pineapple Head...all a blur). 'If you remember nothing tonight...hydration' Nick gets the usual stirring from Neil but gives it back...he's holding his own *grin*.

I like Nick Seymour wearing white...and Matts drumming during Private Universe shows he was the right choice. I could go on, it was just good really good and felt right. Such a relief as we could of been wrong. 'Silent House' is a treat live...just having a great time , even though it all feels like a blur. 'Better be home soon' finishes the encore... Love the new songs, only an old misery guts would not enjoy them...but you always get one or two people, you just feel like saying, go and like another band and just let everyone else enjoy the music....!

Say goodbye to the guys, and head off. The offer is made to jump on the tour bus and drive with them but I want some sleep and my gear is at the hotel, plus I want to catch up with some of the people outside. The crew have no showers, so I tell them they can all use the one in my room but we have to keep it subtle or I'll probably get kicked out....not to mention my reputation of men walking in and out of my room at the wee hours of the morning. I leave the offer with Dee. Matt and Neil are out signing bits and pieces and getting photos taken, warming some palms....it's nice to see. Had a chat to Sean and a few of the others...good to see all of them. The girls drop me off, call Mark and watch some TV.... I get no sleep tonight...maybe just hyper. Hell it was a good show.


---
April 27th
Tempe- Pomona
The Glass House

Have a Grand Slam for breakfast... I know there will be healthier food at Pomona.... very kindly picked up out front...the 3 Secrets gang are just lovely, feel like I'm at someones home when they are around, all relaxed except for some traffic abuse (opps).

USAirways..I check in while they take the car away...and I head to the wrong Starfucks (Bucks?).... I work it out after 30 minutes and head to the one near the gate. Renee mentions the US Air upgrade policy- $50 for a first class seat, wanted all three but only one seat so am spoilt...Seat 1A, which is a big fat comfy leather creation is mine..I snuggle, and get spoilt by a stewardess with a great southern twang. 'love your accent' she says...'and ditto to yours' I say. Suddenly I have more pillows than a Captain Snooze factory...but I kind of sleep...more like a 20,000 feet power nap.... I like US airs upgrade policy.

Arrive and off the plane...the girls must of sat at the back row..I end up greeting all the other passengers..'Welcome to Pomona, thanks for flying US Air'.....off to the Shilo Inn and it's a nice place, Grand-ish....and my bed looks so so so comfortable. I look at it..I actually SIGH...and get ready for 2 hours sleep..I climb on and ROARRRRRR CLUNK CHOP..a power-saw..right by my window. I'm on the 3rd floor. I open the curtain and a man is sitting on my window sill cutting a tree... BULLSHIT, this has to be a joke set up by the '3 secrets' gang? Surely...it's not......an hour later he is finished still time for a nap, I never complain to the desk the guys just doing his job. As I climb on the bed...SCRAPE SCRAPE.,...what IS that? The guy is now on the terracotta roof raking off the leaves with a metal rake....oh come on!!!!!! Third time lucky...and next YES, it's a leaf blower...... I give up and start pissing myself laughing......what can one do.....gotta laugh, I am not meant to sleep- ever.

So I nibble on food, open the brilliant salted licorice from Suuz and watch the box. I'm now several days of no real sleep so a bit nutty........By the time I am picked up, and we get lost a few times I am rather freaky..I wonder if the vans occupants think I've lost it? I have let me assure you.The Glass House is in an ok area..coffee shops...Nick buys some good hats from across the road. Great to see Nickala, shes looking after the stage gear, some of the crew are sunning themselves, they are now looking really worn. The band rooms are painted with some astronauts and rather cool art. Dee is flitting about...I ask Neil if it's fine to bring in some Lifers to see part of sound check and it's an ok. Lovely Jennifer from NYC is first in line and has been waiting for ages so she is in and a few other lucky people. Great to final meet Jennifer, a heart as big as Texas. Nick asks if I have searched them for weapons so we do a quick frisking..much to the delight of the crew!!! Yes it's good to have me back isn't it guys (: I like this venue, feels really good....the staff are nice. One guys asks if I am THE Peter Green...does he mean Mr F.Mac? I say YES...and then regret it...it's been nice to be a punter for a few days. Incognito is good.

Liam Finn is a star at Pomona, the crowd loves him, some serious dancing going on. First Crowdies song is Locked Out- a really load roar greets the band...WOW! So stoked my request of B&W Boy is in the set... been dying to hear the Crowded House 07 version... a remarkable audience choir on '4 seasons in one day'..... 2 encores including the funked up 'Transit Lounge' newie...with Nick doing 'Born to be alive' somewhere in the middle of it.....another good show, lots of people travelled for this one too.

Family and a few friends are backstage tonight, nice to see Mary and her girlfriend, 'you look exactly the same' she says...oh a bit older my dear. Nice to see them though. Neil squashes onto the couch and signs the rest of the covers, he's so patient with my damn signing requests. I tell them I'm heading off , just worried about people having to wait for me...serious hugs going down... 'cmon, come with us to Coachella, I'll look after the airfare'...so generous but my focus is set, LA here I come. The Yeti grabs me on the way out and I get his bear hug goodbye that almost kills my lungs (not sure if they know I've been sick)....Peter Green goes Blue!

Jump in the van, it's a bit like the Scooby Gangs.... and am STARVING, I forgot to eat...the only thing open is Carls..and we join the lineup.... on the drive through. Several people order 'the Neil Finn sandwich' which causes some hysteria.... and we hatch the plan that vans all over America should ask for the Neil Finn Sandwich at drive throughs....it could happen! The art is to keep a straight face and don't laugh.Eventually our order arrives and as it says in Reservoir Dogs (?) 'they fuck you at the drive through' and yes they did, well kind of, we probably got what we paid for...but not what we ordered. A feast in my room and happy to report that my stalker tree limb cutter has finally ran out of things to do at 3.00 in the morning..it is all quiet except for our laughter. It's nice here, stories are swapped and it's one of the really joyous things around bands that you get to meet some really really good people, kind people and people who are s;lightly warped like oneself. A nice night.....and yet again I waffled too much- what a freak I am. I'm probably the only person on the road that gets to unwind with the punters..who becomes mates.

It's around 4.00 (I think) when they all depart....feel good but the tempting bed is my mistress and I cuddle up to her....


---
April 28th
Pomona to Hollywood

Wake up and obviously had some sleep...a nice day outside. Several calls, several goodbyes, I consider them all my wake up calls!. The lovely Jeannie grabs me in the Scooby Van and we head off to Hollywood. It's a nice drive, we just chat the wind in our hair.... as we approach LA the smog is serious concern...gawd it's brown today. Arizona was so good for the Pleurisy but LA it may well kill the old Gryphon (Cough -Weez) Nice drive and fun- appreciate that J!

Just staying at the Holiday Inn on North Highland, ditched the Apartments at West Hollywood as I plan to do some walking and a few shops are around here....plus they upgraded me to some quiet area. The same staff are here and we have a chat.. It's a very quiet room, not a leaf blower in sight.

I have a shower and get ready to walk to Mark Ryden's Art Show which is on Beverly Boulevard. It's the very last day of the Tree Show and I am determined to make it. I go via the Virgin store near Beverly Hills and shop for Mark, mostly some HD DVDS, the guy tells me Blu Ray sell much less at the store (YEY).... The Planet Earth HD Set is a massive seller and sold out everywhere....HUGE! I remember how far away Beverly Boulevard is and only walk half the way, a taxi rolls by so i grab it, it's s short ride but hot outside so happy to arrive at the show not very sweaty. Am given the grand tour- Ryden's stuff for this show is remarkable and so stoked to see the original stuffed toys...the artworks are all sizes, and the two rooms totally done out for it. An hour later I thank the gallery people and leave, my art bug satisfied. Our Ryden art lovin' friend Ben would of loved this show. Thanks to Michael Kohm at his gallery for being so nice. It's a great space too, I'll be back for more shows.

Next it's down to Highland, more walking and I jump on a bus..the Tempe bus just tempted me to bus it with all the people..I just love checking them out..like I'm an alien on planet safari ..blending in with the wildlife... some cool electric wheelchairs, some good dressers, scary dressers, many eyes staring..I love it. I watch a guy on a skateboard weave down the main road on BOTH sides....a deathwish or a daredevil depending on who you are. Everyone seemed to be coughing on the bus...I hold my breath like Andy Warhol taught me to do....germs are everywhere.

Call into one of those drug store places, it was huge but did some fun shopping for lotions, shavers, almost bought a blood pressure machine...nail stickers for my sister, batteries for my camera, all those cheap American bits and pieces. It's hot outside, have my water...I watch a man fall asleep near the bus stop..he nods off and on, double parked..some crack dealers doing their thing in the car park next door and a lady selling flowers...(hmm I keep thinking this is the same shelter where the car driver fell asleep and killed the flower lady a month later????)..... my bus arrives and almost rams into the sleeping illegally parked driver.... I am only on it for a few blocks and jump off at Staples and but some bits and pieces for the office....I even buy staples at Staples! I walk to Amoeba and get lost , but remember it's not on Hollywood but Sunset (Duh). It's packed as always... buy some SouthPark DVDs, a few cds not a lot....ok $150.00 USA! A little bit. Cant find Rosemarees Spike cd but i do try.

I walk back to the hotel and grab a snack...Peggy has called. Call her back and the three of us will catch up in a few hours for dinner. Sadly the Spannish Kitchen has a private function on..that sucks so we will wing it. I like the Spanish Kitchen...oh well.

Mad Dog and Mark II arrive and they threaten to charge her a massive $5 for parking so i do a quick change... and soon we are driving down Sunset....we find some American Rib place and it has a huge mechanical bull....'Go on Peggy go on, ride that mother..'.... we need to ply her with more scotch....in the old days she would of been riding that mechanical critter..oh well we are all older and wiser. I mistake the bull-master as our table person and thought he said 'is everything fine'...I say 'YES' but in fact he said ' do you want to ride the bull'........no wonder Peggles and Mark starred open mouthed..... they tell me what he really said 'Arghh NOOOOO'. Dr Chiro would have me in every day if I rode that creation. I'd need some serious JD's to do it. I get a mental picture of my back in pain on an economy flight home- 'no way dude'.

If nothing else the bull-riders keep us amused...my appetite is shot to hell from the tablets , but the company is good.....I wonder if the cute girl in the pink top ever did take on the bull? They drop me 'home' and I say goodbye, tomorrow Peggy is the new owner of Beenami and yeah we raised a toast to it. She seems stoked, we are happy with her having it too. I take the last micro bit of the Finn sleeping pill and it does the job.


---
April 29th-30th
Hollywood and Home

The Holiday Inn people have given me an extension on my check out time, I decide to pay for a half day rate so I have the room till I leave in the evening. I get to sleep in...the sun is shining and I open my curtains to see Batman and Wonder Woman having a pash across the street. They are usually out front of Manns Chinese Theatre...wow they are really going for it...holy bat-hard on! Get a room or a cave or whatever guys...it's kind of sexy and just not right, should crime fighters be rooting in public?

Well Crowdies are at Coachella today, I know I made the right decision and really had to grab that flight so it was out of my hands. Just festivals and really Rage Against the Machine, lets face some of their fans are total dicks, they wouldn't give anyone a chance.... as a crew member said to me- 'it was obvious who were the better musicians and it wasn't Rage' but good luck to them, considering they rage against the corporate machine I'm sure they all took home a big fat wad of money.

Here in Hollywood I go for a walk to Aarons. I pass by a mexican woman next to her sleeping bag in front of a shop and I say hello... and she doesn't ask for money. She smiles and says hello back, just happy that someone acknowledges her. Well I get to where Aarons was and it's gone... oh well fate took me here for some reason so I head back up North Highland , pass the woman again. I stop and give her some notes and tell her to get a healthy sandwich, she is so happy, what a magnificent smile. My $10 might of made her day but really her smile made mine, I wish the problems of the world were solved so easily. Shit it's $10, people waste more on that on 30 seconds of net porn (so i'm told!).

Call into Iguana Vintage Clothing which I'm happy to say is still around. The bowling shirts sucked though....I did buy a hat (see it's that Seymour influence).....and a Rolling Stones coffee mug for Mark. I tried on a top hat..made my head look like a pin-head! Next it was to Hollywood Virgin store and it's a good one...bought Bec a 'Lookin' Good for Jesus' pack..contains a Christ figure holding a mirror, lip gloss and cream, it's for her birthday.

Head towards Rock and Roll Ralph's , it's day time so no celebs, that's the one rule, the celebs arrive at Ralphs Hollywood store at night.....can not believe they sell Ian Thorpe 'Thorpedo' advanced hydration juice..of course I buy one..it makes me laugh...but later it was handy and seemed to actually work! Really shopping for Sis and Mark, look for Rosemaree's Spike cd but it's nowhere.... I give up on it.

For lunch I go back to an old haunt, Snow Whites right in the heart of Hollywood. The guy who worked on the original Snow White film, painted all the inside, dwarfs etc... it's changed, but they still cook some fresh food. I'd shopped so much I realized I only just had enough money in my wallet to pay (yieks) ...more back at the hotel...I thought i was going to have to run off.....but I had enough...including a small tip.

Back in my room pack my bags, watch some cable and book my car to the airport... tell the driver there is no rush so he gets some fuel.

I arrive early and end up in the transit lounge for way too long...I keep thinking of Neils lyrics " I wasn't sure where I was going now, the papers I read all yesterdays news, not 100% sure what I did with my shoes, lying on the floor of the transit lounge..' says it all really. Finally they call us to board and stop being bored. Find my shoes at last...

I know this flight is packed so no upgrades for anyone...I'm actually fine, it's an adventure, good to fly economy sometimes..urgh yeah right.

I'm on board and Mick Malloy wanders up and sits behind me. He had his own show a few years back and The Largest Living Things (Hessies other band) were the house band...it went for about 9 episodes ...think Mick did something classy like urinate on TV ....!!!! I point out where the onboard economy toilets are located before we take off *GRIN*. We have a chat about Paul, the new Crowded House and his new TV show...he's an ok guy... I look around and it's pretty much all of us who didn't get an upgrade, star basketball players and tv people...I'm the only one looking happy. The guy next to me knows one of our best friend's bands... it's such a small world.

Watch some movies, fail in the sleep department but the seats are much better than I remember, the food was fine and I snuggle in next to my window....I watch the hours drift by on the flight locator .... home soon.


---
May 1st
Arrive Melbourne at 7.55 am. get to use my new E-passport so avoid the very lonnnnnnnnng line. The metal gates open and you have to rush through, the new system has some faults so you should avoid touching the gates or it goes haywire. My bags arrive and customs is fine, a 5 minute wait and I'm through. Change some money, yes I actually had some US $ left over (imagine that) and off to long term where the car is waiting.

Call Mark and he is obviously hanging with the girls at Kalorama Post Office- general store... convinced he is having an affair, better get home quick before he marries someone!!! The new Crowded House album is playing in the car 'Don't Stop Now' blaring .....'when you travel through a tunnel in the tree's,that's how you get to me'...... hey us too Neil. I arrive home and the trees are now all golden and red leaves...they were green when I left. Looks stunning. Marks home, Banshee runs full tilt down to the car and jumps into my arms and gives me a big cat lick...I feel good, weird no jet lag. Mark says she has been a bad arse cat, staying out late.

The office is full of mail and 10,000+ emails are waiting. 'You makes of secret planes, keepers of our last remains...' you can't stop writing can you? It's good means we are loved, but where to start. I put it off for another day.

Hear from our legal people and all the paperwork for Beenami is done and settled, feels odd and ok.... notice the Sun newspaper has already ran a huge photo of Neil and Nick from Coachella. Neil's been ducking from the odd plastic bottle.


---
May 2nd
Pay bills today, the two things that always await me- loved ones and bills. It's a dark sky, strange shapes flying through the clouds, the heavens open for some heavy rain. It doesn't last long but the skies are dark.

Email Deb, would of been nice to of spent some more time , just having a coffee even, hopefully if I'm on the tour- sometimes one has to apply the brakes to this rush rush stuff. Good to meet Iarla too.

I slept well last night and awake at the usual time, still feel fine- I joke that i will have to fly economy more often!!!


---
May 3rd
Breakfast at Lilly Pilly, good coffee and those wonderful 'Byron' creations..named after the place not the Lord.

Banshee is off to the vet for her second shot (she has to have three), she meows a bit but is so well behaved- we have a good 'kid', but only when I'm home.

Notice the tree has changed on the front of the new Crowded House TIME ON EARTH cover art....


---
May 4th
My Sis and Mum arrive today...hope the turbulence is ok, that Great Diving Range is horrid on the Wollongong flight.

We head to the supermarket for some shopping , on the way I mail 3 post bags of bits and pieces, have some serious catching up to do, it's going to take weeks and week, how did it all get out of control. I'm fairly nonchalant.

They arrive around 11.00 at night, my Mum white faced and sick, the flight was the worse ever...poor old dear...even Sis looks ill. Never mind we will look after them. We all stay up late, very late for my old mother, just great having them at our house.

We all chuckle loud when Paris gets her 45 days in Jail...Mark says 'how long really' and we all agree....she should enjoy the fame side of it.


---
May 5th
Mum is still a bit sick, so hang with Sis today and we go to Mandana and a few other places. It's overcast, wants to rain but just stays dark. The house is warm, we light the fire and discover all the ladybird beetles on the old dead Xmas tree, so we carry as many outside as possible to let them fly. The house is snug with a blazing fire...and no smell of burning beetle.

Mark and myself stay up late and watch 'Hostel' movie, love it though it is a bit of a mind-fuck. The desolate township scenery is incredible.


---
May 6th
Breakfast at The Verandah, we all huddle under the blankets. Go to the Tibetan shop with Sis. I buy a copper wrist bangle and a few other bits. Chat to the owners about Tibet and Nepal.

The Chestnut Festival at Kalorama is on and the 4 of us go along and support it. It's at the oval which is surrounded by massive Twin Peaks type trees...lots of people, and monies raised support the local kindergarten. I buy some $10 raffle tickets and win some massage coupons which i end up giving to our friend Robin. We sit and eat hamburgers and check out the stores. people come up and say hello, so many locals, we are starting to feel like we are part of the community- it's good.

A huge pile of books sits by my bed, all asking to be read.

'Wormwood' by GP Taylor
'gene of isis' by Traci Harding
'Children of Hurin' by J RR Tolkien
'Aerie' by Mercedes Lackey
'Bradbury -an illustrated life' (A journey to far metaphor) by Jerry West

This diary has fallen way behind....I promise to make more of an effort, it shows how busy we have been though.....the next one will be up close to on time I promise......

As a wise man once penned ' if there is Hell on Earth, there must be Heaven too' (thanks Neil) thought of the moment...

Love Life

Gryph

---
If there are any problems with this site, please contact webmaster@aswas.com.