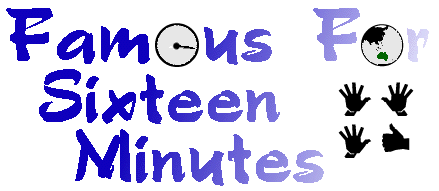 The Life and Times of Peter Green
Archive: 27 March - 8 April 2007
---
March 27th
Pick up the framed art work today, the Judd one looks great, nice frame...kind of redwood gothic in a way....the frame for the Farewell To The World original art we were not happy with as the framer guy didn't square up the artwork...and he was happy to redo it, he knew it was out as well , a bit red faced, and being a kindly old man , we let him off the hook.

Nick and Nat have been great around the USA mail-out- thanks guys......a huge box of mail arriving on your door step any day now, *sorry*. Glad they are good friends of ours! This is pushing our friendship- owe you one!


---
March 28th
So hassling Qantas about flying to the USA for the two warm up shows before Coachella, I'm kind of weird really don't care about Coachella but the two warm ups, oh yeah that would be fun....so seeing what i can do. Anything is possible- IF I go want to surprise the guys- it may not happen.

Congrats to Paul and Helen on the latest edition to the Berry branch...a baby boy Thomas....I can imagine there is one happy aunt as well. Go Berry Twins!

Remember to mail Eddie Rayner the mail out, such a great shot of him, that crazy Enz look from the mid seventies. IF all goes well the working of Luton should be finished by late April, just leaves all the other stuff, it WILL come out..one way or the other....it's been one of those Enz musical projects that has taken way way way too long. be nice to have the CD available as part of the catalogue, if not through us I guess.

Before the girls went to bed, we cleaned the chook pen, chicken poo is fine it's all dry , no wonder the garden does so well. So cute Joan the chook, jumps up and inspects all the new hay...rather excited..she starts making a nest, she is a bit clucky!!!! We need a Rooster. Would have to call it Eddie!


---
March 29th
Heavy rain tonight, I've almost forgotten what rain sounds like...we need that water. Smells great.

Call into Bunnings and buy a cordless hedge trimmer, tempted to shape the hedges into Edward Scissorhands type creations but had second thoughts...... the house looks freaky enough. two charges and the whole hedge is finished....didn't go overboard just in case it doesn't grow back.


---
March 30th
Wow cold day here, it's snowing in the Alps, the warm days are going.

Decide to spoil my sister who has been asking about wheat-grass and the Live Enzyme Juicer...so instead of chocolates she gets a wheat- grass machine for Easter , ok a healthy chocolate egg too. Decide that she should have the bright red machine, while I have the metallic one. Health is a good present.

Win a massive $10.35 on Lotto, think Ill retire now- goodbye everyone.


---
March 31st
Finally have the vibe to start reading books again- usually 2.00 in the morning before I am asleep so read for an hour every night, all snug in my bed, probably the only light glowing at Kalorama. One of the locals came home late and she remarked to me next day how our house was the only one with a light on. Wow 4 weeks to go before Beenami is passed onto Mad Dog- feels ok. She sounds really excited about it which is great.

Have to start on the Charity School Room Project soon, wanted to get it done by Christmas, still time but this year is really moving along.


---
April 1st
Get some lame email around Hessie, there are some real nutters out there that probably should of been drowned at birth. I restrained from replying and telling them they were full of shit.. scary people. Some people just email the most stupid things without a care in the world how it upsets people. GRRRR!

Wow it's April, already, how is that possible? So few April Fools day jokes.....except the Police turn up (the uniform type not the band) think they were looking for the past tenants of Ailsa Craig.

Had a thought, if I do go to the warm updates I could make the very last day of Mark Ryden's 'Tree Show' at the Michael Kohn Gallery on Beverley Boulevard. I wouldn't want to go to the Coachella show, not a fan of music festivals over all, there are exceptions but love the idea of catching the warm up dates. Maybe it's a plan, we'll see....

small chance but the addition of a Mark Ryden wall of art might push me to do this.


---
April 2nd
Stoked to find a copy of 'Grey Gardens' on DVD. The film by David and Albert Maysles, the 2 brother team who filmed The Rolling Stones 'Gimmee Shelter' movie . It's the true story of Edith Bouvier Beale and her daughter Edie (Big Edie , Little Edie) ....first cousin of Jacqueline Kennedy Onasis...and the rotting Grey Gardens mansion in East Hampton. It takes a lot for me to say something is bizarre but it is, but also fascinating......and very freaky. Plus there is a side of them that I do get, and an underlying sadness which is cotton- wooled by joy....

Pay my speeding fine, the one I get every 5 years...I was a whole 4kms over the limit, thanks to someone doing an illegal turn that almost side swiped me.....grrrrr...but I pay it and it doesn't worry me too much, I think I've only ever had 2 speeding fines, all these years.

Al Gores 'An Inconvenient Truth' keeps selling out everywhere in Australia, it's done well. I like how every copy sold means a tree will be planted, so buy one don't illegally copy it....we need those trees. Trees keep us alive....say no to John hoWARds horrid nuclear power ideas.


---
April 3rd
Back to Dr Chiro today and I am all pinned up and almost napping. Tighten up when Warrick is doing the corrections, but still leave feeling good. Booked in for next week, got to do this before Crowded House mania starts.

Hear from Kath and Heather, 2 of the girls from Tiger Tops Nepal, really nice people and they are in contact with my sister a lot- they have as many adventures as we do, Cambodia is next for them. Great that people go and explore this amazing world, who would you just want to stay at home when there is so much to see and do, life is too short.

Get out and take a look folks, or you'll end up dying with no concept of what a brilliant world it is- reading about culture is nothing like experiencing it first hand.

We watched the doco on 'Deep Throat' the other night, it was on cable. Amazing time capsule, great footage, and contains all those good bits from The Mob's interest in it and the Religious right and of course Nixons attempts tto stomp out Porn (being such an honest man himself)....and cast interviews to the sad demise of Linda Lovelace herself... really fascinating. The only thing that we were not expecting was a scene from the movie of Linda Lovelace showing what deep throat is all about.....full on porn .... i wonder if the 15 seconds will cause some uproar, then again if you are watching a documentary on Deep Throat you'd have to expect something Porn like in it!!!!!!! The movie cost $25,000 to make and made $640 million dollars...and the actors and porn stars received $250-$800...!!!!! I love the little old lady that was interviewed when asked why she was queing up for a ticket....." it should be my choice not the governments if I choose to see a dirty movie...and I do!'. Go Granny!


---
April 4th
Pay bills today and work in the office. Send the final batch of Split Enz Frenzy cds to the guys for the last few signatures, everyone is scattered so it takes awhile on these last few, be glad when they are done. The last batch of cd's have taken forever, hate delays like this.

Playing Kings of Leon CD ( 'Because of the Time' ) and stoked that John Butlers GRAND NATIONAL cd came in at #1. Had quite a few emails from overseas diary readers who bought Johns CD after we had it as CD of the month on this site, glad you all enjoyed it, and check out his back catalogue- some excellent music.


---
April 5th
So Merl and Maz are staying for a night later this month, will be good to see the girls again, also my Mum and Sis are popping in for a visit, so I'm happy about that. Mum and Mark will gang up on me like they always do.

Another cold day today and wet too, moisture seems to hang in the air. Fine dew everywhere.....feels like Winter.

Collect a rather large box of Easter Eggs from my family.... we are spoilt. Handy for those emergency's when people drop in at Easter- how much chocolate can two boys eat?

The office is a bit chilly today, with the computers roaring away it will probably get warm soon....BRRRRR.


---
April 6th
So I'm assuming the new Crowded House album is still pegged for a July release, hopefully that won't change, which would mean all the major touring would happen around and after release. I don't think most fans have a clue how much it costs to keep a band on the road these days, they'd be horrified, so it makes total sense to do the bulk of touring when there is a new record out. So that would mean second half of the year will be a very busy time. People will have to be patient, hell they've waited 10 years what's a few more months.

Good Friday here, and the churches around the country are full, it's a funny time for some, a lot of depression happens around Easter, maybe that's the real reason why someone decided it's a good time for chocolate, for that extra joy that a chocolate buzz gives you.. I'm not sure what I believe in these days, all I know is I try to be a good person, seems like a good formula. Too many bitter people around, and many don't know how lucky they are.

Parcel arrives from our friend' Belle in France, she spoils us as always. I do worry about her being alone in that house. Send her a book on Angels.


---
April 7th
Call into the Verandah for coffee, and it's not as insane as I thought it would be. The onslaught to Mount Dandenong hasn't happened yet... it will.

Still trying to work out the best spot to hang the Judd artwork, once it's up that's it not moving it again...so it has to be right.

Do some work around the yard, and I put too much oil in the new mower. What was I thinking, a totally stupid thing to do....talk about smoke...*cough wheeze*. I think I've almost destroyed the machine, will have to take it apart and clean out the mess I made.

We watch 'Off The Map' and loved it, no wonder it did so well at the Sundance Festival, really fine movie. See this one folks.

Woke up thinking someone was in my room, felt a bit spooky for once....even turned on the torch but nothing, just me, what was in that coffee today? Our security systems prevents anyone from getting close to the house, and films even in total darkness.....every so often we catch Possums having sex in the darkness!!!!!! (either that of dwarfs in possum suits having sex!?)


---
April 8th
Have a chat to Marky B and Deb at Broome on the WA coast. Miss those guys so nice to speak to them. Great that Marcus is back on the Crowdies road-crew, always a sea of calm. I don't like these 4 day weekends, it just feels too long. I'm sure families etc love them, but apart from the religious side it seems to linger on forever.

Put the last of my USA cash from the previous trip aside for Laura from RIPE, she's heading off to boot-camp in Hawaii this week, so it's a nice 'tip' to give her for her journey. Sad when people go , but she will be in contact she has our details...will hang out with her when she returns.

Lovely day today, but the sunlight seems different, like there is a golden filter in the sky (maybe the wheat-grass has a side effect?). Cosmo is sitting outside on a tartan picnic blanket and Miss Banshee emerges from the thicket around the vegetable patch and strolls over.... just sits next to him. At first i thought he was hopping away from her, but he did this full circuit and came back and sat next to her- animals are funny. I wonder if she thinks she's a rabbit or he thinks he's a cat?

Our wonderful neighbours turn up with an Easter mud cake with Lindt baby bunnies on top- how cool is that. That's what it's like up here, feels good, pretty special.

I go through several more storage boxes from the office, they go way way back, find myself being held in the years gone by, surrounded by all this archival stuff, and it's like it's at the bottom of some vast ocean and the 'now' high above me on the surface...struggle to escape it all.

As Little Edie says in Grey Gardens ' It's very difficult to keep the line between the past and the present'. Tell me about it! With Crowded House returning the past always floats back up to the surface, in many forms from music to media....at least with them making new music it adds another layer from the present.

Anyway not drowning, just waving!

Take care everyone

PG

---
If there are any problems with this site, please contact webmaster@aswas.com.