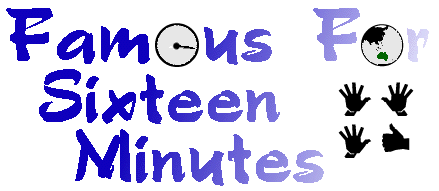 The Life and Times of Peter Green
Archive: 3 November - 11 November 2007
---
November 3rd
Sydney (Travel day)

Depart Christchurch on QF46- had a brilliant time, NZ was really wonderful and the shows superb. We arrive Sydney sweet Sydney and it's all grey, the heavens wanting to open up. A big tour bus greets us at the airport and takes us to our new 'home'.

I'm watching the floods in Mexico on Sky News and suddenly it's raining and lightning outside here. I call the desk and organise a hire car, off to visit Mum and Sis tomorrow. 44mm rain falls and big lightning bolts fly past my windows- looks like war of the worlds outside. I sleep well during storms.


---
November 4th
Sydney-Wollongong

The Avis hire-car arrives and I drive south to the 'Gong. Going to suprise Mum, Sis already knows. It's also a chance to film some bits for RATED PG dvd ...

The Sydney to Wollongong bike ride is on, 15,000 on bikes on the road- crazy. I avoid them and call into remote lookouts and film...beaches and steelworks. Spot a Bunnings and walk in and buy all their plants for mum and her garden...I'm wearing my UP YOURS HOWARD shirt and people love it, want to buy it off my back.

I go to Figtree High School, a huge metal fence surrounds it,talk about security paranoid... I pick the lock in the car park and drive in. I decide to park in the headmasters spot *GRIN*. I spent 30 minutes filming the old stamping ground. I head to the cane area where we would sit and dream and it's no longer there..sad. Hey Cathi the dreams came true! (:

Next 'fanny hill' many night of parking and passion and excellent views... I drive to the steelworks, film my old office area and the huge stacks spitting out fire and smoke.

An hour or two later I make it home , my dear old mum is stoked, she also has enough Petuna's for ten years courtesy of her much loved son.

Take Sis and her to the spot where the wedding will be in a few months... just exceptional sea views but today it's windy...I tell Jen that her bouquet will end up in Tasmania! Call into the Christmas megastore on the way home,an old bag takes offence to my anti hoWARd Tee..I just smile politely and hope Santa sticks something in her stocking to remove the wrinkled frown.... gee the Liberals really are scared. What a nice sign.

Mum makes sandwiches for me to take in the car, so cute and wrapped like I'm back at school. I wrap my wrist as I sprained it onstage the other night, ouch, still aches. It's a quick visit but Mum is happy... all good. Arrive at the hotel and have coffee with Mark and Camille.


---
November 5th
Sydney-Entertainment Centre #1

Head to Bar Milazzo for some breaky. Coffee is always good and service excellent. I watch the rain fall... some political friends arrive wearing Kevin 07 Tee's , we look like the local branch of the Labor Party!!!! None of us have joined any political party at this stage....but we all want to see a change, 11 years of hoWARd is plenty.

I see our crew waiting for the van, I dont need to go in yet, stoked as Miss Deborah from Broome is here, love that girl. Wave the boys off.

Feel ok today, usually I'm in a bubble on the road, inside looking out-but too hard and strange to pop it and escape...I do put my head out occasionally to get air! Don't forget to breathe PG!!!

Neil takes me aside just before soundcheck, the band want to have a small aftershow gathering of family, some friends..and Neil mentions the band would like a few fans to come along and enjoy it- various band members are having a play onstage....

Gather the soundcheck people today, all good folks- the band have the best fans, rarely any problems. Walk them in and tell them they are invited... can smiles be any bigger- not only are they fed and plied with drink but they get to enjoy the guys having a play. The few other passes will be given out at random to fans that come up and say 'hi'.

Liam is in town, his flight delayed so he is here for the show and will play tonight, have a chat , he's so energised. Good to see the lad.

Gig is great, crowd in fine voice . I walk 2 radio winners up onstage and sit with them, wearing my hoodie as a disguise, ...only meant to be for 3 songs but Neil waves me and says 'all the set' so we are onstage for the show. I strip to my singlet, a girl side stage tells me later she admired my tattoo all night...now I'm red faced!

I zoom off during the encore, my driver takes me to the hotel, quick shower and change into a new shirt, I am door bitch at The Basement for the guys small party.

It's fun, and the 'set' is something like : Pineapple Head, Mean to me, You're the one to make me cry, Cry baby Cry, People are like suns, Born on the bayou, Old Man by Neil Young, Liam onstage, English trees, Message to my Girl, a cover that I didnt know or was it a new song?, Transit lounge, She goes on, Lowlands, one of the few Jams, You really got me and Helter Skelter...with Liam just sending the song into the stratosphere...Helter Skelter rocked. (as it does) did you know that Charles Manson spelt it Healter Skealter ?

Walk home with my two drunken sailors- Ben and Dugald... in bed snoozing by 4.00. (well not the three of us..you know what I mean) *GRIN*


---
November 6th
Sydney

Read some good newspaper reviews while I'm sipping coffee at Milazzo. Overcast day again, rains while I'm sitting... I love the rain.

Everyone is sleepy today, I make up a power nap couch in my aftershow room for those who need 15 minutes... seem to be waking people all day...all fine, it helps them.

Big thank you to EMI Australia for the Platinum award for Time ON Earth- nice award! Love it.

Call Billy and he is out and I have to head off, hope Bill and Miss E made it to the show. Spot Marks dad in the crowd he waves, thumbs up, loved the gig tonight.

Aftershow just family members but a lot of them, my room is ready, Jenny Morris wanders into the band room... Andrew G is there, he is a shorty but a hunk..in his bleached tanned 'way'.

Walk the guys out to sign autographs at 'the fence'..grab cameras and take some snaps, funny having a metal fence in the photos, very art house... just walk each of them down the line... hey it's what I do, all good. Home in the van with Nick tonight. Good to chat.

I did take a new band photo tonight which will use in the 8x10 set... nice shot.


---
November 7th
Sydney-Melbourne

QF435... leave around 1.00 Arrive Melbourne 2.30.... nice to be home.

Grab a hire car and head to Kalorama, the lovliest guy in the world is waiting for me with home made sausage rolls- gotta love that. I am lucky.

Work on Enz stuff in the office, Mark has been preparing for LUTON.... once Luton is finally done Enz Rod Laver dvds will be next... people have to remember I am away on tour, even emails are impossible. They need to be patient.

So nice to be in my own bed...


---
November 8th
Melbourne-Rod Laver Arena

Breakfast at Mt Evelyn..... a huge Liberal truck pulls up..ugly thing... John hoWARd BS on it... we consider stoning it..but I find a thick marker in the car and climb on the back and pen a huge JOHN HOWARD SUCKS ...but the truck starts moving, so here am I, in the middle of the day, looking like Priscilla Queen of the desert hanging off the back.....maybe more like Arnie the Terminator... must of been a funny sight..I eventually jump off. Sometimes you have got to break the law...just get that ugly truck out of our area hoWARd!!!

Do the long haul to the venue, run into Nicholas and he smiles and says 'DOGS' so yes the mutts are back...thats ok love them.

Wendy calls around soundcheck all freaky, she only has to read the email it's all self explanitory... the busiest time of the day and I have to drop everything, just puts me in a horrid mood- for 10 seconds. She is fine though, just a case of bad timing.

Walk the fans in, so many security checks... Neils asks them for a song, someone calls out 'everything is good for you'.... wow been 11+ years..but they try, twice, I love it........eventually it makes it's way back into the set....good to see.

The dogs are bigger in Melbourne, mostly males...one pee's in the Dog Room'... it had to happen once... the GAP (Greyhounds As Pets) people are excellent, really good people, chat with them all night. They like how we feed them at each show(:

Family and some friends backstage tonight, I accidentally dent the John Farnham Room sign (opps truly it was an accident...well....).Good to see Robert Moore and Kevin garrant and as always the lovely Pinky and Sally Crombie.

Noel is in NZ as we announced the Enz March NZ tour tonight.... I film Neil for a piece for the www.frenz.com/splitenz/ site (thanks Iarla for putting that up). Eventually make it home, this long drive is killing me. Cuddle for an hour and dont get any sleep.


---
November 9th
Melbourne-Rod Laver #2

Run into Ingrid in the foyer of the venue, been ages so she will visit soon- yey. Film some of the show tonight, a few songs. Dogs again, same bunch... take them for a run. get Matt his Red Bull, he has been partying hard.

Nichola arrives so Nick is stoked, such a cute elf that girl...take a snap of Camille and Kat outside, they are wicked. Rosemaree helps me out with some flyers, god bless her.

Grab Neil and Nicks jackets from the stage and hang them in our stage clothes case, all neat and ready for the next show.

Go see the Walls boys for their aftershow signing, ok wasn't ready for them all to be naked or semi naked... yieks..irish body parts (: Walk them to the elevator #4 near their signing table... greyhounds also join them for their 'meet the people' walk.

Look after some of the aftershow and eventually escape. Seventies actor Gary Sweet is at the show... he still has that impish aussie smile....and some of the boys from Jet.


---
November 10th
Melbourne- Brisbane

QF618 departs at 1.00. I am up at 5.00 , I can't sleep,,,grrrrrrr. Drive around the hills but all the ATMS are down...sucks. The verandah isnt open till 9.00, so I scrounge up coins and buy a pie from the bakery. Mark is still asleep.

Finally pack my bags... and I'm off. At the airport early, the group check in line goes out the door so I check in using my gold card..and guess what , I cant...Mine has to be GROUP check in.....GRRRRR so I join the line.

Next all the computers at Qantas club go down..what is this.....

Run into Mark and Camille, happy anniversary guys!

I am so tired, I keep nodding off on the plane.

At the Sofitel in Brisbane, dying to have a nap..I open the door of room 2116...and find 3 pairs of underpants on the ground, several coat hangers, ugly brown shoes...and a weird bag.....yieks! The bathroom door is closed but a light is on....'helllo' I whisper....'HELLO'''no response.... I dare to open the door and the shower curtain is pulled across and a dark shadow behind it.....HELLO...no response..shit has someone OD'd in here.....it's way to 'shower scene from Psycho'......I rip the curtain open, it's only a towel across the shower nozzle!!!!!!!!! I call reception, the manager is so so red faced, I get a new room, a really good room...I am spoilt.....I like my new room. No strangers living in it.

Call Cathi and we hang out, just the best evening despite yours truly almost nodding off.....what a weird day...!


---
November 11th
Brisbane Entertainment Centre

Two weeks till the election.... ok my prediction, it will be very very close. Labour will win it by 2 seats, Liberals will also lose power in the senate and I think the Greens or a SA independent will hold power. Goodbye John hoWARd you old fuck! Amen! But hey I could be wrong......if I am so be it, the people will speak one way or the other....I just hope they think before they vote- Iraq, Nuclear Power stations, 7 Interest rate Rises, IR laws, Global Warming, No GST, Kids Overboard, the list of lies and inaction goes on-just no to the Liberals and the homophobic Family First...if you have always voted Liberal do a donkey vote- vote for Banshee (:(:(: Hell she'd do better!

Driver picks me up at 12.00, off to the venue which is near the airport. Same place the Enz played. I have my own office today-yey.

I had breakfast near Anzac Square, a lone piper playing, the music echoing around Anzac Square. Today is Rememberence Day for the 120,000 Aussies who have died during all those horrid wars. What a waste of life.

Spinal Tap is playing on the Tv in the dining room tonight- excellent.

Soundchedck is great, the fans request TIME IMMEMORIAL which is great, the first and only time this will be played says NF.

Show is good, our dogs excellent, though NF adds a song so we have the dogs behind the screen for extra time...Minni is a lovely greyhound she needs a home, I almost take her.

Share the van to the hotel with Matt tonight- he signs some autographs..I spot our mate Allie which is great....3 differnet people have my diary books tonight, I am hopeless...does my head in.....

Next stop Adelaide....

Having fun.... Gryph

---
If there are any problems with this site, please contact webmaster@aswas.com.