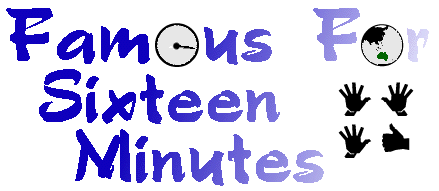 The Life and Times of Peter Green
Archive: 3 September - 16 September 2007
---
---
September 3rd
The Crowded House show at Vancouver has changed Venues because of the civic strike. The strike seems to be going on forever. The band now play the Malkin Bowl... it's sure to rain, it's like Melbourne, Crowded House are in town so it must rain!

Suddenly it's grey and cold outside, like it's Winter again. Spring always sucks me in, those first few sunny days and suddenly wet and cold! So rain for Vancouver, rain for Kalorama.

The dreams of me quitting have ceased for awhile, so that's a good sign. February is my 28th year working for Neil so it's been a long haul- how many people can say they have been in a job for that long? Not many.

Spring has re charged me (a bit) and escaping from emails and all that goes with this job truly did help. Over all I must say, we have met some really good people, you only get one knob head out of every 5000 and usually it's someone that thinks the band owes him/her everything- you try to explain something to them and it goes in one ear and out the other, the boss just tells me to tell them to get fucked. I try not to..but sometimes really that's all I want to say. The odds however are in our favour and the vast majority of people are exceptional- we are lucky. We've met some of our best friends through the band.


---
September 4th
Speak to Trudi and Robin has taken a turn for the worse, I fear the days are numbered. Makes me very sad inside.

Work in the office on the upcoming mail out, even getting it ready is a huge effort. We use a big percentage of recycled envelopes but they never seem to seal correctly so you use tape which kind of defeats the environmental side.

Carry some logs into the garage. It must look like I am extra strong as they are big and I carry two at once. In reality they are some super light wood, but hey the neighbours think I'm extra macho, in my dark singlet with two tree stumps on each shoulder!

Will have to visit our friends at SPROUT on line, soon. Thinking of growing our own Mung Beans for Cosmo the rabbit. The wheat-grass kit and machine I bought from them is truly brilliant. If you want to be extra healthy, check out SPROUT.
http://www.sprout.net.au/

It's really nice to buy stuff from them, incredibly efficient and helpful, and in the end some extra health is a good thing. With Spring here wheatgrass will be growing again in our kitchen. Will check out the mung beans soon, what a spoilt rabbit.


---
September 5th
Have had to hold onto the information around Crowded House playing their Christmas show at Royal Albert Hall on December 11th, but i do as management request. It's such a nice venue with a wonderful history... should be one of their better gigs.

Cindy, Rene and Jeannie mail me the 'Shroud of the Winery' (Saratoga) and a box of lovely small chocolates, always thinking of my gorgeous waistline. Thanks girls. We use one of the Live Neil Finn shots taken by Cindy in the next glossy fan newsletter. Such a Neil Finn grin....and one of Sharon Finn's Mark Hart live photos... so the girls have cornered the photo area!


---
September 6th
Drive to the CD plant to pick up the Rare #4 cds. They mess up the booklet art in the centre and add someone else's printed material. A dozen cds are mailed out with the booklet before we stop them and wait for the booklet to be re done, it delays us by 4 days (GRRRRR) I'm sure the CD people are whipping someones arse for this. So 12 people have a collectors item of sorts.

It's nice to go for a few hours drive with Mark, and we make good time (not make out in good time?).

I'm watching the news and I recognise the house with smoke billowing around it, it's our friend Trudi's...is that her house actually ON FIRE???? I can't get through to her at Robins so i decide to call her answering machine at home, I figure if that is her house the machine would be a melted pile of plastic....and won't answer. It does answer, so her house must be ok. Turns out it is the house across the road and the one next to it...her's is full of smoke. How amazing that I can spot that it is her house from a 5 second helicopter news shot!!!!!! All that carrot juice Gryphon. 20/20 eye sight.

Nice to see that APEC in Sydney is working against hoWARd, some talk on the street of him quitting politics. In some ways I want him to stay on for the election so he is voted out by the people. Hope he enjoyed the lip balm I sent him from all the arse kissing of Bush while he was here- urgh revolting. Get a room guys.

Trudi gives me the call tonight, I have been expecting it, our friend Robin passed away. I'm so glad the suffering was minimal. So bad, I go and tell Mark she has died, and the word 'died' just makes me burst into tears. Good to let it all out, so many arse holes in the world good people shouldn't die so young. A sad evening, know I won't sleep tonight.


---
September 7th
Spend the morning calling everyone to let them know about Robi. I am almost a robot over it by the time I make the last call. Mark gives me the 'are you alright' look, and I am, well kind of.

Bail on the office and work and head off for a walk through Kalorama Park. Trees and fields and bird call, just some calm. We also decide to scout a few locations for the Rated PG dvd filming. The giant field of daffodils is perfect for the Bumble Bee costume.

No work today... we close the office to deal with things. To let us morn.

Watch 'Factory Girl' on dvd. Sienna Miller is a really good Edie Sedgwick and Guy Pearce ok for Andy. Warhol is always really hard to do..the movie was ok, enjoyed it. Movies are great escapes.


---
September 8th
Bob Spencer's 50th birthday. Bobby was part of The Angels and Skyhooks. Bongo Skyhook calls and asks if we want to go to the party as the Hooks might be playing, well some of them. The Robin stuff is in my head so not good company so even my wonderful Skyhooks boys having a play couldn't drag me out of my shell tonight.


---
September 9th
Sit at The Verandah and have a coffee, take my work book and draw some storyboards. Coming together.


---
September 10th
Courier arrives today with the extra Rare #4 covers so we start mailing them again. The time consuming part is double checking all the addresses, all takes time.

Get our suits out for the funeral. Robin would be stoked seeing Marky in a suit. The merino suits are really nice, some quality fabric. The phone has been ringing all day from family and friends.


---
September 11th.
Head back to Prahran to The Fresh Flower Man (379 Malvern Rd, Prahran) they have the most beautiful flowers in Melbourne and are putting together something for us. The roses are superb. I call them 'old money' roses as I can imagine older style mansions having vases of these. Exceptional.

We get stuck in traffic and road works and arrive 2 minutes late. The place is packed and I see our friends all with tears and god I hate it. I can deal with the funeral but the people we love the most in tears is just wretched. Robin would of liked the send off.

We get through it, and Trudi grabs the roses which is great as I was hoping she would have them.

Afterwards I pull the car over to set our satellite to take us home, and notice Rebekah is doing the same thing in her car in front of us. Just the two cars. Suddenly the hearse pulls out and next to us, there is Robi's coffin surrounded by flowers, it's moving slow and I say goodbye to our old friend- like it was meant to happen, away from everyone. Can't drive for awhile my eyes are a bit like a fishbowl, brimmed with tears. God I'm such a softie. Will have to toughen up in 2008.

On the way home I remember that its' September 11th, 9/11. I lock the chickens in and pick up an egg and write it in the book. How weird, they have now laid 911 eggs on 9/11! What does that mean? Some sort of omen.

I get a call from Phil and Amy Judd gave birth to a baby girl while we were at the funeral. Wow one door opens and another closes, that's the way of the world isn't it. So Phil Judd a grandfather- cool and kind of funny! Makes me smile.


---
September 12th
Food at The Verandah, give Joy the avocado that she kindly lent me, well it's a different one...you know what I mean.

We catch up on work and finish at mid night. Well it's only me and Miss Banshee, Mark is upstairs watching 'Without a Trace'.

We have started watching 'Freaks & Geeks' dvd box set that was kindly sent to us and we love the show. We are so behind on our dvds, by about 2 years. So if ever the bomb goes off we can bunker down for several years of dvd watching.

The Club Charity Project to build the classroom in a poor country is now past the half way mark. ($5123.60). Asking everyone to donate a dollar (or more) every bit helps.
http://www.frenz.com/fundraiser.php

The headlines in todays Sun newspaper- TIMES UP HOWARD! I love it- feel the pain man of steel, your rust is showing. I still think it's November 24th for the election...just have a feeling.


---
September 13th
Have a chat with Tania for awhile, good to talk. She's going to be wearing the Tiger suit this Sunday when we are filming.

Head to The Verandah and film the Chipmunk-Coffee section, the owner Joy makes a cameo...Mark only makes her do 6 re -takes- he's so brutal! I'll start all our interview bits and pieces in a week or so, just want the silly stuff out of the way first.

People kept coming up and asking 'what is the filming for'....how do I explain the diary books, Rated PG dvd and life in general.... I don't. All too weird. I just hold up a sign saying 'Sorry Chipmunks can't talk' it works well.


---
September 14th
Buy Banshee a new flea collar, she never has fleas, and she is slowly (SLOWLY) becoming a normal cat- what ever that is, she is three in a few months. No longer a baby. I did buy her a baby donkey toy from Shrek to play with! She's going to be doing a bath segment with me...that cat loves the water.... we film everything these days (well almost)

Favourite book at the moment is THE GREATEST BATTLE by Andrew Nagorski.


---
September 15th
Neil emails me about the possible third single, nice to hear from him. I try not to email him while he is on the road as it is a nightmare when you are on that tour bus. He sounds good, so i guess the Crowded House project is still a very positive thing. Must be nice having a few weeks off.

This afternoon we film a segment for RATED PG on our Archives, so turn one of the rooms into a film space, we use the big silver Crowded House stage curtains for backdrops. Costumes and bits and pieces, it's nice to see the original stuff, the fans will love this section of the dvd. Explains a bit of what we do as well. I'm wearing my pin striped suit- so gangster boy makes an appearance.

The house smells of freshly baked bread all day- way too nice.


---
September 16th
Yeah running behind on the diary (again), but i'll catch up.

Pack the picnic basket for a BBQ at the park after our filming. Trudi drops in early with my tax stuff, and it's just good to see her, she has been amazing. Rosemaree and Tania arrive and we film in the back area of the property, Tania's son Jake thinking we are total freaks.

Next off to Kalorama Park, the car packed with people gear, giant squirrel, bee and tiger heads. We start attracting a crowd during filming, have to tell them to be quiet while we have the sound on. The girls do their segment in the leafy tree filled glen. Rosemaree an exceptional Bumble Bee... and we try to work out how to hide Tania's breasts as the Tiger suddenly looks a bit ribald!!!! They film a segment beating me up, and Rosemaree lays a log into my lip and she scores blood! Well she did it damn well (ouch). The Bumble Bee footage in the field of daffodils is so funny, it looks like a cartoon.....Tania jumping out of bushes in the tiger suit....oh a hard days work for all. We all pig out at the BBQ, nice to sit and just eat and laugh. Hasn't been a lot of laughing over the past few weeks so this is a good tonic.

I remind myself that yes indeed life can be fun....

Gryphon

---
If there are any problems with this site, please contact webmaster@aswas.com.