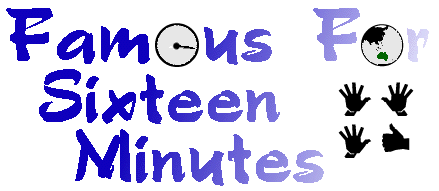 The Life and Times of Peter Green
Archive: 7 May - 20 May 2007
---
May 7th
What a diary on time you say..I hear you...well it almost is! Cmon give me a break..a few days. We have been working some very late nights in the office, burning the midnight oil at Kalorama, slowly working our way through it all-destination Email-free! So to do the diary is something i have to make myself do.

Lend Nelly at the general store the wonderful new John Butler album, they'll buy a copy next week, nice to hear JB playing ....the album is doing well, holding in the Australian Top 10. Great that he is appearing with us at the Live Earth show in Sydney on July 7th.

Farewell To The World dvd is now a mere 1000 units from hitting the Platinum x4 sales award here. It sells a few each week, still in the Top 40 dvd chart at #34 (moves up one whole spot). Lots of stock floating about at stores, is there anyone who doesn't own this. ?

Breakfast at RIPE and the new owners come out and introduce themselves, it's blowing a gale and yours truly decides to sit outside. At least there are no wasps today- probably all blown over the other side of the mountain.


---
May 8th
Happy Birthday Bec!

Give her a call and sing in my finest voice....such great notes- I impress myself...'wow that was good' she says. It was.

Call into Monbulk and try and find a water tank..they are either too big or just too damn round for the spot that we want it to go. I am so determined to get this tank installed before my birthday is over. Still no real rain, the driest 12 months on record I keep hearing..... that's obvious and a bit scary. I'm sure it will rain soon, probably will end up being the wettest Winters on record....wonder if our outdated PM still things global warming is a myth.

We work in the office till 3.00 in the morning... you know it's a long day when the shoulders ache...and the back and other body parts.


---
May 9th
Win two lots of $66.00 on lotto- whacko that's good. My weekly once only gamble... still in credit...I'm not going to lose our house over some extreme gambling addiction. I'll be donating my winnings to the charity project.

Tickets for LIVE EARTH (Aussie Stadium Sydney) are on sale May 18th.....I think this will be huge-what a fine way to welcome Crowded House back to Australia.

Greg Skyhook calls by in the evening and drops in a bottle of Moet for my birthday....which was so cool, I'm impressed he remembered. Sign some paperwork for him and we all hang out for a few hours, nice that he has driven up. We talk a little about The Palace and the court case around it, I think it's doomed to failure-we'll soon know I guess.


---
May 10th
Quite a few birthday cards arrive today- thank you everyone...I fill the mantlepiece with them. I still avoid most Ecards..I know i should encourage them for environmental reasons but..I don't. I can't be 'green' at everything I do ..... I love seeing the cards , most are funny.

As expected Tony Blair quits. He tended his resignation to the old Queen. His decade in power started with such savvy transformations and crashed and burned with Iraq and becoming Bush's 'Poodle'.(down boy). 150 British troops dead and public backlash, and not to mention poor old David Kellys suicide....one of his governments darkest hours. Hmm at least he wasn't drawn as George Bush's horses arse that position soley lies with our PM Little Johnny hoWARd. I still don't dislike Blair heaps but it's good that he is leaving.....he's like that party guest that arrives very early, gets way too drunk, vomits in your bathroom and is the last to leave.....it's just time. Imagine when all three are gone- Tony, John and George...maybe they can form the new Beatles!


---
May 11th
Wow I am still an old fart- happy birthday to me...

Head to Safeways for groceries and see some water tanks on Canterbury Road....so we call on in and within 10 minutes one of them is ours and will be delivered this afternoon.....

Home in time to get a call from New Zealand- Sharon and Neil doing a serious birthday duet! Just great, made me grin....really lovely guys. felt a bit special.

So many phone calls and presents....this was such a special birthday week. As I get older it does mean more to me that people bother to remember.

The water tank arrives in the afternoon and is left at the top gate of the property. We cant roll it because of the tap and connection....so Mark and myself construct a small wheeled platform and move it ourselves..it is big and a small voice goes 'Hmm a tight fit'.... am hoping it will...be positive and pray the Garden Gods of Ailsa Craig... Moving this is a pain, it is high and fat and the path is bordered by big stones... we are both so patient...not like the infamous 'moving the fridge' incident that happened at the Woodface apartment. Robin and Trudi still go on about the 'Murchison street Fridge'.....

So we finally get it into it's place, a 2cm space is left...so all is well. Just have to get the downpipe connected to the tank and it will be all our prayers answered for the vegie patch water and more. It's in place on my birthday (sigh).

Go to the office and find this huge box, one that a gangster would hold a machine gun in....thankfully it contains a dozen long stemmed blood red roses.....from the Yeti and Jen....WOW! They smell incredible and each rose has a water sachet on it....

The Warhol GIANT book from Mark I love, I obsess over it..so much details..and then he pulls out a box of chocolates...aint love grand! I've had the best birthday. If you are in a bookstore check this out, that's if you can carry it! So many cards- Cathi, Miss Pink Suitcase, Alison Church, and lots more..thank you everyone. Lots of phone calls.


---
May 12th
It's weird I really love working at night now, the phones are dead quiet...and I seem to get a lot more done. I do hear Mark clonking about upstairs in the huge top section of the house...I'm sure he hears me playing Neil Young's Greatest Hits way way too much....not sure why but i find it very hard to leave the office at night and go and relax and veg out upstairs at the main house...and I can't stop playing that damn Neil Young Best Of CD!

Except for Saturdays where I try to avoid the office as much as I can...and Neil Young.

Saturday is usually guests. Today Robin & Trudi are turning up, after that it's Rebekah.... so I'm pacing myself. I get a call, thinking it's Bec but it's really Sally Crombie- wife of Noel Enzman Crombie...she's at the Verandah with her sister Sue and wants to drop in or have a cuppa.

So I plot and plan, you can see the tour part of me happening as I change times..call Bec. She will now meet us at the Verandah. I get changed and jump in the car and spot Sal waving. She's great, always loved this woman, heart the size of Texas, I have so much time for the Crombie clan. It's nice sitting here, watching the traffic buzz through Kalorama. Some sad news about a friend of ours but what do you do.? Quite a bit of sad news floating about.

Rebekah arrives and we finish our latte....as we leave we call in next door and a fetching shirt grabs my eye...metallic green, almost like curtain material...looks ok on so it's mine. Rebekah tells me she hears the lady on the phone saying 'HE bought it...' I think they have certain shirts out front just for moi! I must be predictable.

Back at Ailsa Craig and give them the rushed guided tour, Trudi and Robin arrive in the middle of it, so it is indeed rushed. They love the house, which isn't too hard to do...especially my kitchen (sorry Sal it's mine). Mark may control the library and the (HOLE) wine cellar but I control the kitchen. I walk the girls to the gate, Sal's sister lives only a block or so away....so hopefully more visits from the Crombie's.

We jump in the car and head back to the Verandah for some lunch. 'Back so soon' says Joy the owner....'Can't keep away' I flutter my eyelashes. We snuggle in the blankets , and steal some extra tables, more like a forum than a food fest. I love these days just sitting with mates, having a laugh. The world seems way too serious and people are rushing and worrying. Sometimes I feel totally untouched up here, and happy to let the world run by.

The girls give me some birthday presents, lovely metal lamp from Bec and lotto and Vegies for the garden from Robi and Trudi...nice! Robins birthday is coming up. No idea what to give her so flowers are a good thing.

We all head home to Ailsa Craig and Rebekah stays for the evening, some serious Pool playing between Mark and the Seahorse! No idea who won! We are spoilt with some really nice Indian Food (thanks girl). A nice evening. I love extended birthdays.


---
May 13th
I see that Ewan McGregor is playing Iago in Shakespeare's Othello on the London stage- good move and I'm sure there will be some young ladies and men perving at Ewie! Will be interesting to hear what his accent does to Iago though!!!

Well the Charity Project is off to a flying start. This year a classroom will be built in one of the poorer countries. We are asking everyone we know to donate a mere $1.00. Figure we know 10,000 people, as that's what it costs to do this project $10,000. Really brilliant to receive so many positive emails on this. We are already 10% of the way ...after a week. Hell what's a dollar, could anyone be that cheap not to support this? Education vastly improves the quality of life. We are looking at areas where women can especially benefit as so many times women never have the chance...and when they do the community benefits.

A big thanks to both Deb & Iarla for showing their usual support for this. Thanks to them you will be able to see how we are going on the special barometer that's on the NET (also a thank you list). The barometer will be updated every week (and the list every day or so). As soon as the donation from people like the Crowdies boys and Bic arrives their names will go up.... just great that everyone is behind this. To check out how it's going with this special project go to:

http://www.frenz.com/fundraiser.html

A huge thank you to the people who have already been in contact and made a donation. Just email me (peter@frenz.com) if you want to donate your $1 or more (mention what country you live in).


---
May 14th
Work work work today, all the way up till midnight. I was hoping it would slow down a bit but not the case, it's more busier than ever. Wrap a gift for Neil and Sharon for their studio. We wanted to give them a present as Roundhead studios will have it's opening launch on May 25th. Our invite arrived but it's just too hard and I have my evil dentist appointment so we will be in Oz still. The studio is obviously so incredibly special to Neil, so we want to find that perfect gift.

By chance I found it, a small company bought some excess stuff from Abbey Road studios awhile back, and I now have a wonderful sheet music stand. It has all the original Abbey Road ID on it, and is a a lyrebird type shape stand, weighs a ton , but being part of THAT studios history, it's a good thing. So we pack it and off it goes, the weight means it would of been cheaper to mail myself to NZ with it!!!! Oh well it's a nice thing and good thoughts from us. neil will love it i think.


---
May 15th
It is now official, the driest 12 months on record, but some rain is coming according to the advance weather report. I am totally annoyed with John Howard, even more then usual. He preaches doing whatever we can to save water. Yet his Sydney home uses 245,000 litres per day.... yes PER DAY! That truly sucks, so much for setting an exampl, he is meant to be Australia's leader. We just got our water bill for Ailsa Craig and our water usage is now down to 500 litres. Considering the size of the property, that we work from home and people stay over a bit- that is not too bad. Ideally 450 is our target...but each bill we drop by 60 litres a day and when the tank is full that should be even less. But really Mr Howard 245,000 litres a day- holy shit...did you leave all the bath tubs running!!!! That's a lot of toilets flushing. He single handedly is using up all the water in Australia. Does anyone know George W's water consumption, I bet it's even more.

Thankfully it rained tonight, but Mr Howard used it all in one big flush I bet.


---
May 16th
Well Jerry Falwell died today. I'm so glad this creepy old arse has left the planet. I'll rarely speak ill of the dead but Falwell was everything I detest about a Godly America. Weird shit like thinking Tinky Winky was corrupting American children because the teletubby carried a purse, and that God had withdrawn his protection on America on 9/11 because of the offenses of gays, feminists and American Civil Liberties Union..oh c'mon what is wrong with this mans brain. I'm glad the old creep is dead and I hope his Moral Majority (or is it now a minority?) dies with him. I'm sure Larry Flynt is glad to see the end of Falwell too...and I have always wondered if there was any truth in Hustler magazines parody of Jerry Falwell having an incestuous encounter with his mother in an outhouse to be based on some reality. ! Another hypocrite has left the room, turn off the light.


---
May 17th
Watch Donnie Darko (directors cut) on DVD tonight- one of my favourite movies, it would have to be in my all time top ten. Will have to put together my Top 10 list one day.

Horrid to see that ICE is now the most popular hard drug in Australia, it took us awhile to catch up to America but we have. At least all political parties are fighting this one. Depressing.

The LIVE Earth show is going through the roof, the 50,000 tickets will be all grabbed for Crowded House's return to Australia, at Sydney's Aussie stadium on July 7th. I'm still hoping for a Melbourne small date, but no news yet. That main show was 80% sold out within a few days.

I call into the Pig & Whistle to book a table for the 4 of us tonight. After a long night and a full on day working on nothing but Crowded House, my face said it all when I walk into the PIG & Whistle and they have The Very Best Of Crowded House playing. Yieks.

Nat and Nick arrive from America and we head off for some dinner. We like these guys, and it's always a pleasure to catch up. We are spoilt with some presents- hey we like you even more! Yum Wolf Blas and some Vosges Couture Cocoa for hot chocolates.

The pub is filling up so I'm glad we did book. It's nice to sit and talk...and have a fire warming the room. I guess there are quite a few Pig & Whistles around the world, it's a good pub this one. Say good night and Mark and myself stay up a bit later and watch some episodes of Prisoner.


---
May 18th
Still grey and sprinkling with rain outside. I'm up early and the fog is sitting squarely on Mount Dandenong. Really thick fog, at one stage I couldn't see our fence. I decide to book breakfast at RIPE, on foggy days every man and his goat try for a seat inside. Only 2 weeks till Winter and they expect snow on the Alps this weekend.

The roads are a bit slippery, a few cars will end up in ditches today, you can tell.

I head to the Verandah with our 2 guests in the afternoon just for a tea and for a photo....(see photo area of site). Pete from the local store takes a fine shot of the three of us with the ghost trees covered in fog behind us... nice and spooky is ol' Kalorama. Pete tells us that the two trees are all that is left of the entrance way to one of the very old huge properties that used to be up here. Like standing sentinels they look like they are guarding something (probably the bus shelter). We say goodbye and I watch the car fade away into the fog. See ya nat and Nick. Safe journey.

Mark and myself catch up on work, we work on through till 3.00 in the morning. It's a long night. I forget to eat dinner.


---
May 19th
Up early and bake some fresh bread. The house always smells fantastic after the bread has been made. I open a courier parcel and it's the promo single for DONT STOP NOW- the very first Crowded House single in a decade. It should do well. All of the Crowded House boys are on this track and special guest Johnny Marr on electric guitar. Steve Lilywhite produced and mixed it.

A break in the weather today, so we start the endless leaf pick up for the green waste bags. Mark finds 2 baby possums in the tree and a certain cat walking around looking up at them. So Banshee is heralded inside and the possums make their escape. It is weird seeing them in the day time, must be all the fog.

It's good to do some cleaning up, Ailsa Craig always astounds me of it's size. It just seems to go on forever and I'm always finding new little places, and strange plants (none of them pot) growing. I guess as time goes on , land this size will become a rarity, we feel blessed having it. The first comment people make is how lush and green it is. I think we will be here forever.


---
May 20th
Well David Hicks is back in Australia, a gift to the people of Australia from Mr Howard to try and secure our votes for the election. Good news, people are not so easily bought and Howard still flounders in the polls. Must be weird for Hicks to be back on home soil after those years at G. Bay on terrorism. Really the issue is not if he wanted to kill and become a terrorist, the real issue is how can an Australian citizen be so poorly treated by the Howard Government. Mr Blair was given his UK citizens on a plate and they were home rather quickly, David Hicks had to wait till a Liberal government was getting bad pre election vibes from the general public before any headway was made. $500,000 sounds like a lot of money for them to spend on a jet etc to bring him home to an Australian jail cell, but every week our government spends millions on it's tax payer funded adds to promote it's horrid work place agreement laws.

The Graham Kennedy telemovie The King was on Foxtel tonight, it was ok. At least they had some stuff about his real life and the hidden boyfriends. I'm sure it will freak a few people out, as Kennedy was a house hold name on Australian TV and in many ways died a recluse. I bet Noelene Brown didn't like it.

On this Sunday I spotted an article that says that now only 8% of the population of Australia goes to church on Sunday. It used to be double figures 5 years ago. So on Sunday May 20th..did you go? Maybe people just wnat to pray anywhere, a Church is just a place...it's making the effort to pray and be a good person that counts.

We watch The Who at the Isle of Wight Festival on DVD, we love the Who, and it was enjoyable. The Pete Townsend interview was funny...he's an odd man but interesting with his replies.

So that's it for another 2 weeks....our life is mostly Crowded House these days......which is what we expected. It's good, feels ok.

All the best and a big thank you to the people who have supported this years Charity Project!

Gryph

---
If there are any problems with this site, please contact webmaster@aswas.com.