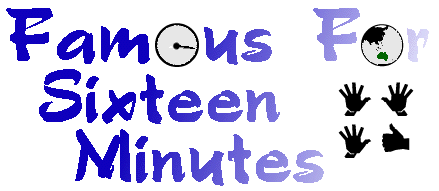 The Life and Times of Peter Green
Archive: 9 July - 21 July 2007
---
July 9th
Crowded House-Corner Hotel- Melbourne.

Up early and get ready for the small intimate show tonight... I keep thinking it will be the same size crowded we had for the TWO fanclub farewell shows at the Corner all those years ago, squashed into one show..... every man and his 3 dogs wants to come along. At the end of the day you can only get so many people in. I think those who were lucky enough will be blissed out by it.

I zoom off with Mark drop him at Prahran and I bail on Denton Tv show just so i can get to The Corner on time. I am so lucky, I score a spot in the Corner workers car park...that is so rare there is no way on earth I am taking my car out of that spot, it is there for the night!

The line is already going around the corner of the Corner, spot Harry and a few others lining up very very very early- they are so wonderfully passionate still, brilliant. Walk in and see the crew, all big grins- nice blokes. The guys are on stage soundchecking Recurring Dream- what a song , good to hear it- it will probably start the show tonight, that ol' classic.

It's frantic in the band room, David H is here, as is Dee, I always feel really secure when David is involved, he did all the Enz tour stuff... we work well together.

Band wander in, Matt Sherrod grabs my hand and gives it a good shaking, he is such a cloud of calm, I like this guy- right choice. I've been toying with the idea of finishing up with the Crowdies, there I said it.... it's been a long road and hey maybe I can see the end of the road when I'm travelling with you!!! (who wrote that.. oh yeah) but you know Neil Finn- you just want to work with him, what am I mad!? As I write this the thought has almost evaporated, it could be I'm really worn lately, months of working every day and almost zero weekend off..... but even at soundcheck hearing and watching the Crowdies play it's like the best desert in the world. I guess after all this time too, even my job wears thin.... some time off is needed.

Go out and chat to some of the fans, I am amazed at how long the line is, I'm worried about the limited guest list and if we will have people on peoples backs and suspended from the roof on piano wire just to fit them in. We end up with 750 people!!!!

Mark and Rosemaree, Tania call and I grab them and head in. Find a spot on the podium up the very back against the wall, it's raised so a good view. The venue fills up very quickly, Lima is special guest tonight and it's a fun set. His album is out in a weeks time, some good reviews, Liam's Rolling Stone review gets double the stars to Crowded House's album review- how funny is that.

The band hit the stage to Recurring Dream, it's an odd set, they seem to be dithering a lot tonight..... I'm blown away that they play' Walking on the spot' and even more so with the last second addition of Sister Madly for Paulo. I guess the thoughts of Paul are on everyones mind tonight. It's such a passionate crowd and the vibe is exceptional. I watch familiar face after familiar face walk by. People are ushered out, some of the inside family I save so they are allowed to remain, a security guy attempts to throw Nick Seymour out..out of his own show imagine that. !!!! I walk up and calm it down a notch.... didn't the guy notice young Nicholas on stage? Say a quick goodbye to everyone and we head off. I don't want to do the piano bar hotel thing...sleep is on my mind.

Police pull us over on the way home and I'm breath tested for alcohol, and come up zero...I nearly blow the end off the test monitor (opps.) So with this small show over, I hope it ignites enough passion for the album to climb that one more spot from #2 to #1 this coming week..... so I haven't quit yet..I'm still here, I won't go away.........


---
July 10th
An amazing Jena Bedsom gift is unwrapped from the lovely Wendy.... ceramics are a great present, these are extra cool! Love 'em. Such a nice thing to give us-thanks.

The bands media schedule is full on today, it's go go go since 11.00 till they finish on the Mick Malloy show by 11.00. Have TV show, will play it! That's our motto.

I talked to Dee about USA and at least I now know what is happening, just a bit annoyed that I lost so much work by saying NO in case I had to do the tour (GRRRR) but at least I know why and growing production crew is a good thing..I'm fine about it. I like the idea of only doing every second tour. Touring is overrated.

Neil on the phone and looks like I am heading to NZ for the show at the Kings Arms.... so i pack my bags, the Crowdies have some more serious album cover signing to do in NZ...they'll love me for that. Thanks Boss.


---
July 11th
The Palace (ex-club) is on fire- maybe that's a blessing, let it burn , as long as it doesn't hurt the Palais Theatre next door. It was always an ugly venue (the Palace), with way too high drink prices- won't be missed by us.

The band jump on flight QF25, I've asked to stay an extra day to catch up on work and mail outs of the cds. So I'll head off to NZ tomorrow- easy.

Crowdies play 2 songs on Mick Malloys show, it's an ok interview, Neil and Nick having a laugh. Dont Stop Now & Distant Sun are played.


---
July 12th
Got some sales figures and only 1584 units were needed to bump Mr Buble off the number one spot, we were so close. Oh well always next week.

I leave Mark sleeping, he's all warm and pink looking..I've white and frozen, I will be glad when our central heating is repaired/replaced, still a week away....brrrr cold here in the hills. Arrive the airport and jump on QF25 for Auckland, my business class seat has some plastic on it, is this a new plane? The lady next to me is connected with the government , she's interesting, have a good chat. The movies suck, nothing I want to watch.

My bag is first out in NZ, so I can rush through customs quickly. Grab my car and hear CH three times on the drive from the airport.... NZ has the fever! The traffic truly sucks and it takes ages to get from A to B. I take a short cut of my own creating and get lost, the first time lost in Auckland, out of the corner of my eye I see a twinkling of lights, it has to be , yes Sharon Finns chandelier shop shining like a beacon.....guiding me to safety. Park in the Roundhead car park and key into the office and go in.... Nick Seymour on the floor, I almost walk on him..Matt Sherrod, that big smile (another beacon)... guys are meeting here before heading down to the venue. I need food so head off and everything is shut...Hmmm Kings Arms must have food. it's limited so in the end just eat the chips, the burger scared me... nice to chat to some regular faces ..... like Melbourne this is a smaller showcase for the fans.

Sitting out back and Brent Eccles is on the phone, and several long term CH fans are sitting..just good to see everyone. I find the side stage area, curtained off and it's a small area... spot Sharon's Mum and family and bring them in to sit by the heater. The Yeti goes 'Peter Green' and grins, he's in his spot doing his thing. I'm side stage to Nick, totally hopeless with a torch for the crew to do guitars..I'm probably no help- John does foster one of NFs guitars on me for a song change... quick out the door and Ebay it! *GRIN*.

I loved the show tonight, one of the best CH shows I have been to, instead of leaving the stage, the band simply laid down in it...side stage is too small.... oh those wacky CH boys.

Afterwards head out front, and catch up with some of the locals.. nice to put a face to the name... am spoilt and dropped off at the studio. A small get together is happening, and till 4.00 people wander in play guitars, piano and make sounds.... it's as good as the gig! I'm wearing a hat, it got a bit squashed but it's a nice hat. Julia drops me back at Finn Estate where I have a room for the night. Am greeted by Lorraine and Milla ...so good to see Lozzie again and she looks wonderful..she remembers me and kisses me with a big doggy tongue. Fall asleep for a few hours.


---
July 13th
Sitting out on the balcony at Parnell, there is SUN, it feels good.... Lorraine and Milla sit next to me, we all fall asleep for a cat/dog nap. I have my carry bag packed with the rest of the cd covers...into the office today... the guys are doing a few songs for radio NZ so it's a chance to get them signed.

I decide to walk down to Benediction for some breakfast, I have to try and catch up with Bic Runga this afternoon......she is having her baby next Wednesday so gotta see her. How weird is this..I walk in, order some food and head upstairs to sit... at table one..Bic and Darryl...just like that. So sit with them and natter away..she looks great....motherhood does suit her.

After that surprise I get back to the studio and the Interview is just about to start... it's ok but I'm at the stage where I start rolling my eyes over interviewers asking the Paul-death questions, I know it has to be done and really to most people no one would think it's talked about as much as it is...but so many times the question just rolls on out...... radio NZ stuff goes well, nice to see Jeremy as always. The EMi people are there and we have some gold records for TIME ON EARTH already..the first. It is #2 in NZ (debut).

Next the band do the cd signing.... very patient all of them, sign sign sign..Koji walks in and I think he is amazed at the amount of Time On Earth covers that are being signed....a sea of t.o.e.s

I box some local NZ cds and head to the post office.... mail off a lot of stuff.....first lot away! Spend the last hour of day light in the sun, feels nice. I decide to read and write for the evening... as I am on the red eye home tomorrow.


---
July 14th
Auckland- Melbourne

QF26 is the devils flight, it leaves Auckland at 6.30...I am driving the usual drive from 4.00..the streets are empty just me, humming.... all the way. My Qantas life member status means I can get the departure tax and customs id done when i check in....small luxuries..love it. I have breakfast at the frequent flyer lounge... and board the plane, Business is full so economy but they have blacked out 3 spare seats so i can sleep. I do....Qantas do spoil me.

Home again and Banshee and Mark bound down the stairs to greet me.


---
July 15th
Discovery Channel has the 'Secrets of Egypt's Lost Queen' the wonderful Queen Hatshepsut special- really cool for us sand geeks.

Have a chat to Cathi, she sends me a 'cheer me up' parcel and it does, the blues have almost gone.... the sun in Auckland encouraged me to take some time off, I have about 3 years of holidays owing ...so I am having 10 days....so from July 22nd...no emails no nothing just escape... I have booked the house on Magnetic Island, near Townsville...... and Mark and myself are away.......! I need this. Some sun to recharge my solar batteries.

Well it has happened Crowded House are now #1 on the Australian (album ) charts! So brilliant, all the media paid off, all the wonderful fan support and the luck of the Gods....#1 so excellent! So #1 Australia, #2 NZ, #3 Uk and #46 in the USA...


---
July 16th
Tina & John send us some extra stamps, the gift we love the most.... postage just kills us- so thanks guys! Unused stamps are my smack!

Seems everyone is getting chooks.... our friend Allie in QLD now has three as well- Bella, Selena and Sally! Chooks are cool.

It is starting to get cold up here....central heating is fixed soon...will we freeze to death first?


---
July 17th
Well I knew it was COLD but I took some trash out at 2.00 in the morning and the decking looked different.... it was white! Not frost, but yes SNOW. Ailsa Craig has been snowed on, all white and covered like a cocaine users left nostril! It starts falling and I head out and pirouette as it falls, like a deleted scene from Edward Scissor Hands... I love it snow snow snow.... I grab my camera and run around outside in it.

When we wake up everything is white..... it looks like Canada.

I measure the boogie board, the one that was Hessies as I want to buy a cover for it and take it to Magnetic..gotta use it, Paul would of wanted me to ride those waves on it. It has some good dents in it so i won't look like some touristo whaling about.


---
July 18th
The snow continues, drive around and kids are sliding down slops on cardboard, and some serious snowmen and snow women springing up. (it's funny as a few days later when the snow woman melted, all that was left were her two snow breasts .... maybe they were snow implants? I just grinned each time we drove by 'them'. ) So blokey I know.

Well Bic is due today... I'd expect the baby will be late...first baby and all.....

Mail Fran and Trudi their presents, found some really lovely photo frames, all wood and metal from India...both no longer available at Mandana.

The club charity project is doing exceptionally well, we are way past the $4000 mark, so heading towards half way.... almost up to date with all the thank you names.... every dollar really helps. It's going well, I expect that the classroom will be built before Christmas which is my (hopeful) plan.

http://www.frenz.com/fundraiser.php


---
July 19th
Spot Nick from the general store on his bike in The Sun newspaper.... riding through the snow doing his thing! Good when it's a local lad! All celebs up here.

Robin is home today and she sounds great, nice to hear.

Glenn Wheatley gets 15 months jail for tax evasion... and for lobbing John Farnham on all of us for all those years.


---
July 20th
Well Bic had her baby today, it's a boy! (No name yet though I keep suggesting Indian names).... congratulations to Bic and Darryl... bet they are stoked parents!

Woken up very early by the heater guys, Mark manages to ignore them and stay in bed- bastard! We need this fixed so yours truly lets them in..... doesn't take long and soon Ailsa Craig is all warm again. YES!!!!

Off to Knox and fluke it with a boogie board cover, 55% off..and one left, a bargain and tight perfect fit...buy some new face masks and snorkels ..on sale and good quality....going to swim with the fishes! I look like a rather sexy male Chapelle Korby with it on my back! (opps).

Buy 'Weeds' dvd and 'Dead Like me II' dvd for Marks birthday present..yeah the poor man needs more dvds! (:

Start packing my bags for the holiday and we work till 4.00 in the morning mailing cds....this goes on for several nights...hey who needs sleep.


---
July 21st
Happy Birthday Trudi and Fran!

Drive Banshee to her week holiday retreat for cats...I get a bit sad, like I'm sending my first born to school.... she looks at me with those green cat eyes.... Cosmo goes to the Pet Hotel tomorrow..... and friends staying at the house and other good friends looking after the chooks.

Test the security cameras and alarm systems , all AOK Batman.

A quick dye job , where did that grey come from (yieks).... hope when I'm swimming I don't have some toxic hair dye slick following me! The house we have is brilliant, built on top of giant rocks and over looks the sea.... at the bottom of the garden a big salt water swimming pool with a ring of queen palm trees.... bring it on! Fran emails me the guy who we are renting a boat from... a big chunky boat....makes me skipper and Mark Gilligan..... though i have been referred to as Mrs Howell (the fourth!).

Talk to Mum and Sis.... anyone would think we are going away for ever??????!!!!!!! So that's it for the moment, please no emails till after August 1st. I just don't want my IN box filling up....I wonder if anyone will do this.....???

Take care and the next diary entry comes from lovely Magnetic Island near Townsville near the Barrier Reef .... oh that sounds too good!

Watch me recharge! Keep me email free please!

PG

---
If there are any problems with this site, please contact webmaster@aswas.com.