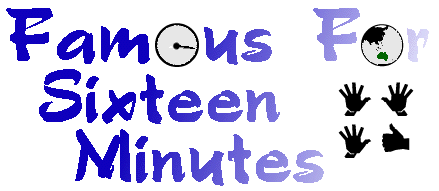 The Life and Times of Peter Green
Archive: 15 September - 28 September 2008
---
September 15th
Brrr it's like Winter today up here on top of old smokey. It's snowing at Mt Buller and the chill just blows our way. What happened to Spring, this is like Winter.

I walk down to the office to take Marky an umbrella as a rather solid hail storm hits. The white gold balls are bouncing off my umbrella like God is taking pot shots ... that God sure has a cool sense of humor!

Tonight's Blu Ray is the wonderful 'Dark City' , I just love Rocky Horror Shows Richard OBrien as ' Mr Hand' (though South Park probably has destroyed that name forever).

I'm playing the waiting game in the office for the official announcement for the Warm Up gigs around the Crowdies Homebake show. I've been hassling a bit to try and make sure that fanclub people are looked after. I know, I know, you can't please everyone , that's just life but at least we earn some points for trying. These are the kind of bread crumbs that I love, smaller venues-yey!


---
September 16th
They should really make a movie about it 'Nightmare on Wall Street'. The Aussie market also drops a few percent, the energy sector is still volatile. I just know the USA will officially fall into recession, I'm not 100% convinced that Bush's bail out will do all that much, too little too late. Any slower and he'd be sleep walking. Scary times for everyone. Play some music it helps.

Well as expected there was a leadership challenge in Australia today, Turnbull bumped Nelson off by a few votes so Malcolm is the new leader of the Liberals. He is the sitting member for one of the highest percentages of gay voters in Sydney, so if he has some spine he'll support the reforms to eliminate discrimination against same sex couples. But maybe not, the church will be rattling on and pressuring him I'm sure, it could be an interesting time for the leader of the opposition to see if he actually will have some spine.

Saying all that he did vote in the Gunns Pulp Mill so I'm not expecting much!!! If nothing else the US troubles have helped bring Gunns to their knees in Australia- excellent. I keep watching the ASX to see them fall.

Spock working on the cover notes etc for TRIP today, decided to dedicate it to Cosmo the bunny, each book is dedicated to someone or some creature, maybe that's why I take so long to do them so no one will be cursed into dying and having a book dedicated to them!

Wanted to paint the main stairs leading to Ailsa Craig today but weather is still lame. It's something I'll do in the next few days, I like having a paint.


---
September 17th
I'm interested in hearing 'I'm Throwing my arms around Paris' the studio version, one of Morrisseys new ones on the upcoming album- he has played it live a few times. The new album is 'Years of Refusal' and out on Decca. I think it was originally penned for a release this month but now looks like it won't be out till February 2009!

Interesting that Jerry Finn has taken over Tony Visconti's chair as producer. Finn produced Mozzas "You are the Quarry" CD. Do I really have to wait till February, cmon Mozza I know you are reading this, sneak me a copy... I promise not to tell...well......!

I go out and check the vegetable patch, see if the soil is ready for some new vegetables. I get amazed at how many readers have now started to grow their own vegies (Nigel Griggs will be impressed). I'm glad we have encouraged so many people to do this, apart from the $$ saving, the nutritional value makes it a worthy thing to do, plus it feels cool knowing you have grown it. I plant a few tomatoes, probably a bit too early but I had the vibe. I also put in some flame peas, which is this strange scrambling shrub covered in all the colours of the rainbow. It feels like 1 out of 10 emails is on vegetables!

I have lost Enz man Wally Wilkinson, where is Wally? Holidays I'm guessing.


---
September 18th
Oh so stoked, my other Neil obsession, Neil Young has taken over. I'm a newbee fan, only recently (last few years) so stoked to be able to see him play the Myer Music Bowl in January next year. Our seats are sensational, 8 rows from the front in the centre. Marks coming along, will be a great show. So many musicians I know love Mr Young- Bic, NF, Ed Vedder etc all the songwriters. I'm over the moon with our seats, the bowl also collects all the dope smoke, if you are in the first 20 rows you get stoned for free!!!

I hassle Tap Doctor re: the shower, not happy with the trickle and they promise to send someone, the environmental tap plugs are covered by 5 years warranty so hoping it will be easy and cheap. The joys of home owning Miss K- you'll find out soon enough!

After 4 hours of endless work I decide to walk to the Verandah for a coffee, suns out, good exercise and the birds are flying around, large parrots and even some black cockatoos- how exotic they look. On Shine A Light Mick Jagger looked like a skinny black cockatoo with that black fake feather coat on!!!!! They always remind me of him.


---
September 19th
So the US stock market has already lost 1 trillion dollars this year- good grief that's a lot of money and more bad news ahead I think. This will be McCains nail in his coffin, no one in their right mind will vote for his side of politics, otherwise the big 'R' word will surely happen. I actually think the US is already IN recession just technically not calling it that. I know Ireland will fall into Recession soon the first euro-zone to do so and Germany wont be too far behind. Japans economy fell by about 3% this quarter, Australia is still ok but even here you can feel the shock wave approaching. I need to pay off my Amex card fast.

I'm still waiting to hear from management or anyone on the Crowdies warm up shows. I keep bellowing to play Tasmania, not sure if anyone is listening. No one ever plays Tassi, it would be great and I'd say appreciated. Love to play Northern Territory too but Tassi is more realistic. I guess we'll soon know...fingers crossed for a Tassie show- I'm expecting a lot of mainland fans to come across for the show.


---
September 20th
Spocky emails and has done a bit more proof reading, and found a few dozen more mistakes. I'm waiting till next week to do the final run through. When I type the diary books I just let it all run onto the page, and corrections come later on. Marky says I type too fast, but it's more about flow. A book isn't like typing for work or spread sheets or boring stuff, it's a bit more of an adventure and when it flows you just want to put it all down, it's hard to explain. If you spend your time correcting everything that goes down it would be so incredibly shattering to the flow. Of course it means some insane amount of type'o 's later on, but even that's ok, it's all part of the correction. With the upcoming book TRIP, it will be proof read to an inch of it's life. *GRIN* Rosemaree has done some, but even after her efforts I still expect to find about 100 maybe more mistakes that she has missed, I just appreciate that she has chopped it down a bit, helps heaps.

I head off and buy the Weekend Australian as it has the results of the Top 20 Australian songs of the last 20 years. Stoked as Crowdies have 6 songs in the top 20, no one has that many, in fact apart from the Whitlams no other act has more then one song. This is an amazing tribute to the band and especially Neil as a songwriter.

It starts raining while I'm having breakfast and it just smells great (both rain & breakfast smell great). When I get home I venture out in a rain-jacket and wash the car in the rain with a bucket of tank water too, so no hose, no wastage. I look like a dick washing my car as it pours down.


---
September 21st
Happy day as I have finally painted all the borders of my paintings. It started driving me crazy, I'm sure no one else noticed. So with the sun out and Banshee watching me I grabbed all the paints, brushes and got to work. I also started on a new painting as a gift for Trudi called 'JAFFA'... it will take me awhile but I have worked out most of the hue. I've even tried a few freaky textures as I want more 'chunk' in my paintings.... strange things like that 'santa snow' that you spray fake christmas trees with. You have to wait till it totally dries though or it peels off. I've got some ideas for a second painting called 'Yellow Jar' too but that one can wait till I'm focussed. Most artists name their art AFTER they have painted it. I'm so hopeless I get the name first and the art second *chuckle* Shoot me now, I'm not an artist.

Still it felt very good even getting the ol' brushes back out and I'm hoping both Spring and Summer will have me churn a few more pieces out.


---
September 22nd
Some more rain today, just light but it doesn't let up. I decide to fill up all the water cans and water holders from the tank as I hate it when run off happens and the water just runs away. So I'm hauling the excess when racist Ron and his family fly in for a King Parrot visit. Today Ron climbs onto my arm and starts to talk- no idea what he is saying but in between eating sunflower seeds from my hand he prattles on ( a bit like what I do with my diary eh?). I continually get amazed at the parrots colours so vibrant.

My back is still a bit sore, glad when I visit Warrick tomorrow, it's been two months. It also means I spend less time in front of the computer as it is a bit painful. Ouch!


---
September 23rd
Email Deb a few new snaps for the Famous for 16 Minutes 'images' area. Decided to send one from my sisters wedding, as you don't get me in a suit too often, my Mum hates the shot but I like it. (She calls it the 'unhappy dwarf mother shot' as she says she looks so small)Also a few snaps from Russia and a few other favourites like the Peter, Mark and Cathy 'MILK' photo from the first year we were in Melbourne, living at Toorak. Memories.... seemed like yesterday. When Cathi's visiting planning to do the 2008 version of the MILK photo to see how gorgeous we still look! It will be good to have some photos from 2008 up on the diary-thanks Deb.

I've been working a bit around Phil Judds upcoming solo album LOVE IS A MORON. Stoked he didn't cut the song amount down- it's 14 songs (or 8 songs & 6 bonus's as he put on the front art) . Shy & Vixen are currently our office faves. I know this album will be played to death over Summer, some great moments and I like that, despite all the manure he still can dig out some gems.

Visit Warrick for some chiro and some acupuncture. Much needed, tells me my back is very tight. Hey I know it's my back (ouch). I try not to be a sissy and let him bend and shape me (oh baby) ouch Ouch OUCH! But it does help, kind of working it back into shape I guess. I'll be off running around the mountain in no time.

Mark is happy his gift arrives- an ice cube container where the ice cubes are Rolling Stones tongues-excellent. Love band fun things. The Stones have wonderful crap. (chuckle)


---
September 24th
The dredging of the bay entrance almost complete. So far just 2 incidents have happened, some oil and a part of uncleaned sea bed.

So where are all these mammoth disasters that Blue Wedges (Hmm isn't a wedgie when your underpants are stuck between you buttocks?) kept going on about. All the scare tactics and bullshit just makes them look like such extremists. I wonder how many people protested in assumption that these disasters were 100% certain. In a few years time I bet people will look back and not even think twice about the bay being dredged. A few friends who were going on about it even to the point of bumper stickers have been rather quiet on the subject. If nothing else though the paranoia may have helped keep an eye on it being dredged and make sure the operation was near perfect so there is always an up side.

The new Tap Doctor arrives and we work out what is wrong with the shower, after some frustration. At one stage I thought it was going to cost thousands to re-pipe one of the bathrooms, but it turns out the last plumber installed a 5c piece of plastic as well as the water saver (without telling us) and the plastic micro hole 'caved in' ...so a 5c circle caused all the havoc. I get our sinks done too, so Marks bathroom is great, no squeaky taps and a good shower. The new guy is a big music fan so he was kind of fun, turned up on time too- a rare thing.

Call Ben to see what night he is coming up, says he can't wait to see us and hang out. Will be great to catch up with our mate, at leats he'll see us while he is in town. I even offer to drive for breakfast/ lunch if he is busy, we are looking forward to seeing him.


---
September 25th
Yum Brooke Satchell looking damn fine. She is a classy one and now an ambassador for 'Make Poverty History'.

Watch the teaser for the next Star Trek movie, it comes out on my birthday next year. A return to form, J.J. Abrams will bring the franchise up to speed. In some ways this could be the franchise's last chance.

With Spring in the air , we give the office a spring clean, carpets are cleaned, office dusted and it looks way too clean. It was never messy just 'busy'. I worry when I can see most of my desk. I decide to give the gold and platinum albums a clean, there are about 30 of them, maybe more, but they do collect dust. The wall space in my office has a spot for about 3 more, it's the only place that we hang them, none in the house. The earliest award is probably a gold record for Split Enz Dizrythmia (New Zealand). I still like the ones that have records on them in gold not cds. Saying all that the Enz Spellbound Platinum awards are quite lovely- all silver and black.

Fave Album-Love Is A Moron by Phil Judd- like it even more thenNovelty Act!!

Fave TV Show- WEEDS Season 3 (dvd). Australia you are missing out- NZ gets it though- Season III just gets better.

Fave drink-wheatgrass

Fave person-my producer/director Mark E.J. Goulding Fave saying- 'Prick it out' (recycled from 1979) or my ACDC saying 'If it's not Bon . it's not on!'. I need to get that on a T-shirt.


---
September 26th
Melbourne's Catholic Church has had over 350 sex abuse complaints and paid out $6 million to victims. That's just Melbourne and just the Catholic church, scary, the number keeps on growing.

I'm heading off to the airport to pick up our ol' mate Cathy. She has known us for ages, went to school with me, born on the same day, month, year and suffered living with both Mark, myself and Peggy in the Toorak flat. As decades tick over you always wonder if the same magic is around with friends and with Cathy it is. So here I am in the car heading to Melbourne airport to grab her off Qantas flight QF625. I've decided to play The Fauves 'Future Spa' cd, the song 'Don't get death threats anymore' and 'self abuser' are my favourite. Love 'death threats' cool song can relate *grin*. (Bang)...also some ACDC (always Bon).

I get endless green lights so arrive a bit early. It's rare but decide on some junk food, my system flips, what is this fine sugary bun hamburger thing, I dribble like a junkie. I walk to the other side of the airport as the coffee is better and after a bit of writing and people watching I realise Cathy's flight has actually landed. I don't panic, after all where can she go?

She is the last person out, I'm convinced this was done to worry me (: Strangely enough 2 girls came out together that looked alarmingly like Amanda and Jenni from school, doppelgangers. I wondered if Miss C had surprised me and sneaked our 2 school friends down as well for an extended girls weekend or the victoria meeting of the Figtree High School Reunion committee).

It's a nice drive back, Cathy's the same as always, like I said in the upcoming book TRIP, some people are just good mates for life. We chatter all the way back to Kalorama.

Call into Safeways and while Cathy is out doing her thing, Rove McManus turns up in his car. For overseas readers he's a tv celeb, kind of fun guy, short...quick wit. He was wearing a suit today and looked a bit grumpy so I didn't ask him if he wanted MY autograph. Thought Cathy was willing to chase him around the frozen vegetable area for one if I let her!!!

Home again and Marky opens the door, takes a massive 3 1/2 minutes for Mark and Cathy to re-connect, hey it's only been 20 years!!!!

Same thing they just click. Takes 4.5 minutes before they start picking on me as a united front. Big *sigh* maybe they are my karma and I'll wear it (life is hard). (throws back head with hand on brow). Cathy brings out the brilliant PG-Brown Suit photos from the end of high school formal, I find them scarily wonderful. I kind of really like stuff like that, the more atrocious the better. Somewhere I have a picture of 4 of us guys wearing these appalling brown suits, think we are bowing or something high school freaky.

We stay up and just chat and laugh, excellent night. My revenge on her brown suit photo is the Cathy flasher coat bikini shot which I'm sure we will find soon. *GRIN*


---
September 27th
I'm up early and pop on the bread maker, didn't like the bread mix today, think I blew it, probably needed more water.....just had a feeling it was going to be an average loaf of bread for lunch. 1/10 fail.

Cathi heads out with me for some breakfast, weekend here so a few tourists about. Sit outside and watch the cockatoos land on the grass. A few regulars say hello (people not cockatoos), such a nice day, bit of a bite to the air though.

Play some of the new Oasis album 'Dig Out Your Soul', not sure what it is but it just sounds so samey and kind of boring. Not worth buying, just nothing sparkles on this, one for the recycle bin. That first single 'the shock of lightning' was expected to debut at #1 in the UK, but it didn't. With single sales being almost nothing these days the Gallagher families great aunties could of bought copies and made it to #1. I used to really enjoy Oasis (before all that wanky 'lad' bullshit took over) just these days they've lost some of their edge. I'm sure England will still buy it, but I wonder how it will go in Australia? But yeah just not a very good album, kind of shite really.

Meanwhile I notice JB HI FI have added Crowdies RECURRING DREAM to their store catalogue. A few JB mates are doing me the favour and playing it in some stores. Be nice if we can get this to re-chart and eventually hit that magic 13x Platinum mark here. (*Note- it is now back in the Aussie chart, #19 on ARIA's aussie album chart).

Speak to Greg Skyhook today about a possible Hooks idea, till I have something in stone not going to put the curse on it by talking about it early. Could be a good thing though. he has given me his blessing to pursue this. If it happens Skyhook fans might be very happy.

We break out the Wild Turkey tonight (HIC) some may say I become a wild turkey if I drink too much bourbon!


---
September 28th
DEXTER season 3 starts in the USA today, what a show- season threes are usually the best- Weeds, Buffy, etc. I have some nice fan emails around TRU BLOOD, this show could be a grower in the States. Love our 'Blood' glasses Jennifer, how spoilt are we. We now have enough wonderful tv show glassware to open a small supermarket! The glasses are really perfect, so many companies use crap for promo, but our NYC mates are high quality kinda people!

I get an early morning phone call from a mate and it makes me incredibly sad, hope things improve Peggles. I just need to spend some time alone so flee to the Verandah nice and early for a coffee. The house is still asleep (ok that's Cathy snoring, Mark and Banshee wave goodbye). Coffee and the view helps, and people leave me alone, I send out that 'vibe'.

Home again and Miss Rosemaree turns up, we are heading to the wonderful William Ricketts Sanctuary today. Quite a few of the images are on the Net, here is one page:
http://member.melbpc.org.au/~grjallen/ricketts/rick5.htm

I shout them some tickets in, it's so cheap, I end up buying a year pass for myself. I figure it's a good place to escape and dream, or run away to. The carvings just blow me away and each time it feels like I've never seen half of them before. They spring out of the ferns when you least expect it, little faces in the stone, giant arches with tree fern shadows. It feels magical and special, and we can walk to this place from our house.

Home again and the girls watch RATED PG, and I sit outside for awhile and read. I am a bit blown away that Mark has created this cool doco movie, consider I gave him next to nothing to work with. Rosemaree says she picked a mistake but I knew that one was right, on a few bits I was so exact, checked everything from delivery dockets to the original diary source. The extra footage is great, even some Enz behind the scenes stuff that has never been shown. It's a great little freebee with TRIP.

Rosemaree brings up a surprise dinner, her wonderful italian blood rises to the surface in the kitchen and her 'pasta' oh man- we love it. Cathy asks Mark if he will be in the MILK photo 2008 and he says yes. Just like that, she gets him in a photo- I have to beg for that to happen! Rosemaree takes the snap. She waves goodbye and back home to her baby cat Skully. Cathy enjoys the meal and we all settle in for the evening. Light the fire, a few drinks and the last episode of Dr Who. She wanted to see the last episode of Dexter so we also watch that, Dexter is never a 'no' request for us.

Benny calls and is visiting over the next few days so we keep the room spare for him. That will be fun, glad he didn't come to Melbourne and not see us.

Sleep by midnight, except for Banshee who wants to investigate the strange woman that is sleeping in the spare room.! She heads home tomorrow, was a lightening fast visit but a lovely weekend. Nice she came all the way from Queensland and enjoyed the stay.

Before I fall asleep I watch cable and they talk about the US economy and Bush's bail out package. Kind of perverse that the bail out package is almost the exact amount that Bush has also spent on Iraq- isn't that odd? The Recession in America does have a good side (see my glass IS always half full), I'm hoping voters punish the Republicans Bush Clone McCain as really he is simply more of the same. So if you want America to really suffer you might as well just keep Bush in as a McCain- Palin is exactly the same thing- there is no change, in fact it could actually get worse. (Is that possible?)

36 days to go, probably 25 by the time you read this. Has this been the longest pre- election load of endless rubbish ever, sure feels like it to us foreigners *grin*

Go Obama, America needs saving, right now!

Gryph

---
If there are any problems with this site, please contact webmaster@aswas.com.