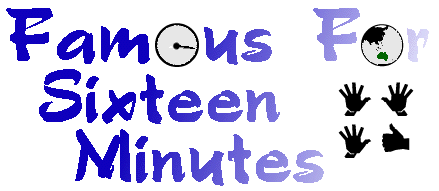 The Life and Times of Peter Green
Archive: 19 August - 14 September 2008
---
August 19th
I am up early and go and let the girls out. We haven't seen them since returning as they were asleep for the night when we returned.

Imagine my horror when I open the door to chicken castle and only two of the three girls are inside. First off I think it's Sharon that is missing as she is usually semi naked without feathers-but I look at their feet and realize Sharon with the extra toe is still here just all her feathers have grown back, and black Belinda waddles out. So Joan has gone. I am freaking imagining she has become fox food and guilting because we were away.

I leave a message for Thomas the chook boy to see if he knows how and when it happened. His mum calls back 'Joan is ok and with us' she tells me. For some reason (only known to chooks) the other two turned on her and wanted to kill her like fighting hens. Which is weird as there was always chicken harmony and Sharon is Joans sister and they grew up in the same confined pen before we rescued them.

So Thomas brings her home and yes indeed they jump and lunge at her, poor thing is terrified. So Thomas the chook boy takes her home again, looks like I am going to have to sub divide the chook pen, till all this has been worked out. God knows what goes on in these creatures minds.

Head to Lilly Pilly for what is a long breakfast- just excellent to eat high quality food again, and great coffee.

I return the hire car to Avis and they decide to drive me home so I won't have to get a taxi- what great service.


---
August 20th
Happy Birthday Rosemaree, same age as Marky. We are having a late birthday for here at Kellys on the Hill in a few weeks, just a small get together, that will be fun. We managed to find her a Beatles 'nesting doll' for one of her presents and of course a Meyer Vamp book, which I know she will get addicted to.

Banshee has somehow picked up a sneeze from the cat motel, not extreme or even anything to worry about, I'm sure it will pass now that she is back with us. She won't let us out of her sight, follows us everywhere and tries talking to us- way too cat cute.

I cook dinner, feels a bit odd after a month but Mark digs into it like a man starving so it must be ok. Jet lag has hit us both, we jumped through too many time zones on the way home, our bodies hate us.


---
August 21st
Pick some flowers from the garden, the house now smells great. It is a mere 3 degrees outside and is that a light snow falling?

God what is wrong with Roseanne Barr- such insane ramblings from a has been comedian, who was never funny in the first place. Such mental attacks on Angie and Brad and especially on their kids. Hey give me some one like the Pitts who do such massive amounts of charity work and basically give some kids an amazing future- Barr tonnage is such a waste of human space- stupid cow she is. Throw away the key. Maybe she put her money where her fat mouth is and match the Pitt-Jolie donation of $2.44 million to building the HIV-AIDS- Tuberculosis centre in Addis Ababa Ethiopia. With 1.7 million people with HIV in that country it's a great gift. Barrs gift to the world is that she eats more then her quota of food. OINK!


---
August 22nd
We take half the day off and watch Stargate Continuum the tv movie. Just needed a sci fi fix and some time on the couch. It's still really cold so I'm wearing red long johns under my holy jeans today.

Banshee sleeps with Marky, he is still jet lagged and I sneak in the wee hours of the morning and find him reading books, it's so cold her is actually wearing some chunky glove but it's an effort to turn the pages, see I married my own michael jackson (urgh hopefully not..only in the one glove department).


---
August 23rd
Mark is worn out not sleeping and when he does it's for an hour, he's never suffered it like this before. I hear him cursing Banshee at 5.00 so I rescue her and tell her to go to sleep on my bed. Cats are like bad children sometimes, and Banshee decides to wake Mark at 5.00 every time.

Visit Martin & Hisako and the kids next door and check out the snaps of their snowman, in the drive while we were away. It snows a few times every year up here now. Something to look forward to.

Make vegetable soup today, I think the recipe was passed down genetically at birth from my mum, I make kick arse soup. A lot of the vegies are from my garden.

I had this really nice dream last nice, saved masses of refugees. Wish it was that easy.


---
August 24th
Look outside and the fog is rolling in, yes we are home again. I get an email that Gianni from El Porto in Positano has a book out on Vali very soon, so will have to grab that. Gianni was one of the good people around Vali Meyers. A few just seemed obsessed with her attention, I never really wanted to play that game. When Vali died that was it for me, never wanted to pursue any legacy, she was her art.

The Olympics are over, bet people are glad to leave Beijing, they just ignore the air pollution problem, nothing has improved in that area, with or without the Olympics.

Go across the road and see Jason & Jodie and the kids, really fun night- they are all wearing their russian hats!!! Do you want vodka with your coffee comrade?


---
August 25th
I felt a bit blue today. Just a handful of fans, it takes a bit to upset me but a few Tim Finn fans and the way they went about stuff really got to me. It's all part of the job but occasionally the fan side leaves me asking why I'm bothering. Another nail in the coffin of me wanting to finish up on that side I think. Could just be the blues (man). had a chuckle over a chunk of emails that came in that said 'just tell em to fuck off'. Made me grin.


---
August 26th
Bec asks me about the Boom Crash Opera song ("Best Thing") that she has heard on radio, apparently while we have been away it's been getting major airplay. The people covering it are called 'Hook & Sling", it made it to #6 on the Aussie dance chart and #27 on the National chart. So with BCO playing the odd gig this cover of one of their best songs is probably a good move.

I chat to our old mate Cecelia about potatoes. Think they will grow well here in Kalorama as it's like Ireland, heavy soil, abundant rain and temperate climate. I do like my spuds.

Excellent birthday presents from Wendy & Paul especially the Oxfam critters- huge grin on our face, put us in a nicer head space.

Cook a roast today, 3 types of potatoes, none of them grown at Kalorama (yet).


---
August 27th
Phil Judd sends us a song from his next album LOVE IS A MORON, it's called "SHY". Think for some this could be their favourite all time Judd track. It's one of ours, the old bugger just continues to impress us with the quality of some of these songs. In 2008 with so much shit that gets signed I am horrified that Phil Judd doesn't have a major record deal. Anyway, another fine song, a haunting ballad. Not sure if this one will go up on his site, I almost hope not so fans get it as a surprise on the album. This track was just so cool, I even called him. It always sounds sucky telling someone that what he or she has created is really that good but I couldn't let this one pass. Phils comment 'it's a bit girly' (chuckle). '"all the girls called him elusive...." Nice to be blown away by a song.


---
August 28th
Breakfast at Churinga. Sonia's selling the place soon so thought we'd visit and say hello. We are horrified that someone stole two of the William Ricketts statues from out front. They'll eventually get caught as it's something you can't keep hidden.

Give my Mum a brief history on Stonehenge, so when asked about the funky hemp Stonehenge shopping bag she will sound like Lara Crofts mum...and will know all about the place.

Have a chat to Phil, we are catching up soon, he has his Gryphon- chicken PG butt crack showing skateboard drawing ready for me and for the back of TRIP. (a mouthful). He sounds good, maybe Spring is a good time for him, it certainly is for me.


---
August 29th
My Sis's birthday already, which also means it's 7 years since our Skyhook lead singer Shirl died. It does seem that long, time doesn't go fast for some things. I tease her that her favourite movie Titanic (yes I know) will eventually be bumped off by a Batman movie (The Dark Knight). My sister hates Batman... I think I scared her as a child when I launched her off the roof of our treehouse in a homemade bat plane, dressed in her little bat suit. So for a Batman movie to become the biggest grossing at the US box office will send a shiver down her spine. I kind of detest Titanic and hope The bat gets the extra $86,760,000 to bump it off top spot, just for the brother V's sister teasing *grin* (and also because I like Heath as the joker). In reality it doesn't deserve to be the biggest grossing US movie of all time but if it bumps off Titanic I'm for it. Titanic most certainly didn't...

Well obviously we do accept bribes now. We were given a free Panasonic Blu Ray player to shut us up. If it was a Sony player there would be no way that we would take it. Also Panasonic players are SO much better then Sony . The secret to enjoying Blu Ray, research on the internet which Blu Ray movies are great and which suck, it's about 50/50. Mark has a great list of movies that look good, play well so if we stick to the list Blu Ray can be enjoyable. We'll never forgive Sony for fucking the public over with HD but at least we don't have a Sony player and hey this one was free. Am I justifying this (:(:(:

We are spoilt today with a huge bag or organic honey cashews. Someone pointed out they are more expensive then cocaine and I am not asking how they know this. They are probably right, god they taste good.

Tried to call Ben & Jen tonight but no one home was hoping Wednesday the cat would at least pick up the phone and say hello. So instead of waffling away down the phone (me NEVER!) we hang Shane Gehlerts St Bilby painting in the kitchen instead- such a great piece of art.


---
August 30th
I keep forgetting to keep an eye out for a bally ROLLING STONES pinball machine. 5700 were made in 1979. Every so often one appears on Ebay and I never ever remember to look. So readers if one pops up feel free to email me. (and yes I've seen that shoddy footage of the guy smashing one on UTube). We currently have an FJ Holden pinball machine in the pool room (created and named after that Aussie iconic car the FJ) It was released onto the market in 1978 but no idea how many exist. I think we paid $400 for it years ago and I noticed on Ebay one is going for $2000 US so maybe a good investment.

Some of the gang come up tonight and we go out for dinner to celebrate Rosemarees birthday. Tania was late, worried she put her car in a ditch again, she really needs a GPS, she gets lost so much.

I can't remember her being on time for years. Have a few drinks tonight, the first time in ages. The fires blazing away. People still impressed I got 4 balls in, in a row whilst playing pool- I'm sure it is a one off. Rebekah swore at me when I did, you'd think people would applaud such arsy skills. It so rarely happens with my playing.

Banshee sleeps with Rosemaree but sneaks into my room during the week hours of the morning. She snuggles up under my arm, like a little furry critter heater, so warm.


---
August 31st
Drive to the bakery and playing THE SMITHS, how good is 'Frankly Mr Shankly" cool Smiths song? The Queen is Dead such a fine album.

Hear from Neil, he had a good time recording 'Women" (make you feel alright) for the upcoming Easyfever album (Easybeats Tribute). Think singing the lyrics had him chuckling. I played the song today and it's a good one for him to sing.

Funny day, rain and sunshine, like Spring is fighting Winters grip.


---
September 1st
Happy Birthday Laura- *Bingy Bingy Bingy*

Mark discovers 'Breaking Bad' cool series- another good find for Hairball Snr! I'll give him that one....and yes Dexter too.

God save America if some old skank like Sarah Palin gets some power. I hope a herd of Caribu stampede her to death. Urgh! She's a Palin in the arse if you ask me. Surely America can't get it wrong again!

It was announced today that this years Winter was the coldest for Melbourne in ten years. It sure felt like it, and once again snow at Kalorama. It happens so rarely each year that it's still a pretty novelty.

Our good buddy, CB radio hound Cathi is staying with us for a weekend this month- that will be fun.


---
September 2nd
Watch ALMOST FAMOUS on Blu ray, still one of my most beloved road movies, always gives me a lift and re charges my love for music. Of course the tour bus scene with the crew and band singing Elton Johns TINY DANCER is rather familiar. Still love some of those lyrics.... "jesus freaks out on the street, handing tickets out for God, turning back she just laughs the boulevard is not that bad'......

Finally worked out that they were singing ' BALLERINA , you must of seen her dancing on the sand'.....I KNEW it wasn't 'GONAREHA, you must of seen her dancing etc', it just always sounded like Gonareha to me and made me chuckle.

But still the lines 'Blue jean baby, LA lady, seamstress for the band, pretty eyed, pirate smile, you'll marry a music man'. On the tour bus ' Blue Jean baby, LA Lady' was always my line to sing, always loved that bit. The Blu Ray version has the extra 30 minutes and it's one of the good Blu ray discs so worth having. Now evryone sing along with Elton........

I have to say the movie did encourage me to send the REAL Pennie Lane an email, nice to see she is still around and working at SWSW.


---
September 3rd
Sad to hear that Del Martin died (age 87), she was pretty much the founding mother of gay rights. She did finally get to marry her partner Phyllis in June this year after 55 years together- how remarkable.

It seems things are not too bad in Australia. While so many of the other countries are in recession & the global credit crisis, Australia has it's 17th year of economic growth. It's only 3.5% but hey still in the right direction. I wouldn't live anywhere else (well maybe Cusco).

It looks like I have found our new book printer today, sad that they books will no longer be printed and made here but in the end it was just killing us $ wise. I hate going off shore, the quality will be good though as they are one of the best printers and the price means Rocket Pocket Books doesn't have to increase any book prices- so I'm very happy about that. TRIP is still November- December and Mark is close to finishing the bonus RATED PG- he must be so sick of it. I'm leaving it all in his hands, he is so patient.


---
September 4th
Alan Balls directorial debut with the movie Towelhead will earn him some more acclaim . It sounds brilliant, and nice to see the wonderful Toni Collette as Jasira's neighbour appear in the movie- she'll add some of her magic to it.

I didn't realise MaCain was 72, but when I watched him he just looked confused and lost, so he must be. He has that same look that Ronald Reagan had, like he doesn't know what day it is. I always think it's strange when someone waves their families War record about like it gives them some extra super power to run a country. No it just makes you a war monger old man.

"As long as war is regarded as wicked, it will always have its fascination. When it is looked upon as vulgar, it will cease to be popular" Oscar Wilde.

Isn't retirement age like 62 or 65 in the USA? So he's like a decade past retirement age- yieks the oldest inaugurated runner. I like old people, I love old people and I think we can all learn from their wisdom but c'mon to run America, to be the most powerful (supposively) man in the world I'm sorry that's too old...and he just doesn't cut it. Just more of the same, look around at what Bush has done to your country (and in many cases hasn't done!).

One of the biggest concerns around McCain are his out of touch comments...the US stock market lost 1 TRILLION dollars this year and McCain incorrectly says ' the fundamentals of our economy remain strong". It just sounds like a worn out Bush line and that's the problem, more of the same if you vote for this guy. House prices are down more than 15%, 20 million are empty and 25 million have negative equity and in most states foreclosures exceed sales. I've no idea if Obama can turn any of this around but surely it is better than more of the same and even though I'm not an American, but some of my best friends are, it also causes worldwide havoc with free trade and international investment. The country should ask how it got this bad and who was leading the country at the time and what was he doing, reading kids books again?


---
September 5th
Tonight's movie was 'Sweeney Todd' , it was good but the singing just made it more bizarre. I'll never eat pies again.

Grrr our pet hate are people who don't leave messages on our answering machine when they call. I wonder if that means it's survey people?

There was a major crash on the mountain this morning, all traffic diverted up through small dirt roads. Fire engines everywhere, and talk of the driver being dead. Thankfully we know our local area well and use some of the old fire trails to get past it.

We film the final interview segment for RATED PG at 3.00 in the morning. Mark originally was against my idea but after seeing 'it' (sounds rude) he agrees it's a good ending. Now just editing on that and the latest diary book TRIP. Nearly all the pre order copies with the bonus DVDR have been spoken for which is amazing.


---
September 6th
Wow it's been one year since Robin died, we think of her a lot. Tonight I light this candle for her and think about the many good times. Sad to lose a friend so quickly.

We give a friend an air ticket to come visit us from Queensland, nice for her to have abreak and chill out for a long weekend. Sometiems you just do good things for your mates, and she promises to help me with the gardening, or did I make that up!


---
September 7th
It's Fathers Day in Oz so The Verandah View is packed today. I feel really fatigued, not sure why, just hard to stay focused. Maybe my body is coming out of Winter hibernation???

I make this effort to give the BBQ a clean, and decide to cook some food on it for Marky and myself. So I'm BBQing and it starts to rain, I close the lid and continue not remotely fazed, I must look like a crazy person BBQing in the rain. It's a good Barbie, the BBQ friendly Ben Yeti gave us this baby, true mates give each other BBQ's , it's an Aussie bloke thing.

I am putting the green bin out and notice a lot of daffodils are popping up, especially in the wooded front area of Ailsa Craig, the ground must be full of bulbs, will be a sea of flowers in a few weeks.


---
September 8th
Wow the Liberals almost lost the blue ribbon South Australian seat of MAYO, a massive 10.54% towards The Greens. It was Alexander Downers old seat. In Western Australia both Labor and Liberal parties get a kick up the butt as the Nationals win 4 seats, what a strange week for Aussie politics. Both major parties fail to claim enough seats for a majority government so they have to go cap in hand to the Nationals. I know they'll side with the Libs, they nearly always do.

I read this cool report today that Australia has 12 million hectares of certified organic farmland, the largest of any food producing nation in the world. Organic fruit, vegies etc are huge here, which is nice to see, finally people realize what they eat determines how healthy they are. Now ifI could just remember to go out for more walks!!!!

We are watching the new Number 96 dvd from Umbrella. Hysterical, for overseas readers Number 96 was THE Aussie drama. Based around an apartment building in Sydney, it was promoted as THE NIGHT AUSTRALIAN TV LOST IT'S VIRGINITY. It's classic, great hair styles, clothing, love the decor of the flats, the current Number 96 release from Umbrella is about the 'panty hose strangler'.... at one stage one of the tenants reports she smelt the lingering scent of that new Austyralian male cologne called 'Beefcake'. They said it without laughing, so excellent -'Beefcake' what a brilliant name for a cologne. A few scenes later someone is talking about 'half of Sydney wearing Beefcake.." all we could do was laugh. Number 96 was also way ahead of it's time, in the early seventies they had full frontal nudity on the show ... so rarely happens!


---
September 9th
I find some footage I filmed of Vali Myers in her studio. I check the date and it was exactly one year before she died to the day. I pass it onto Mark as he might use a bit of it in the art section of Rated PG.

I make some healthy salmon burgers for dinner, Miss Banshee running in and out of my legs waiting for morsels to drop. (She wishes).

Still no word on when the Crowdies are recording, I know they'll do some rehearsals around Homebake so maybe after that, I'm not sure. Neil's probably enjoying the break.

My fave this for this week.

Fave book- Vali Myers-A Memoir by Gianni Menichetti

Fave Movie- JUNO (Hi Def). Ellen Page is brilliant as Juno and the wonderful Allison Janey- she is a Goddess!

Fave DVD- Number 96 (Umbrella)-iconic Australian classic tv.

Fave Sweet thing- Marky..nah Cadburys Old Gold Dark Chocolate with Liquer flavoured centres.

Smelly old cow award- Palin.


---
September 10th
Oh God now she has gone too far. A photo of Palin sitting on a couch which is covered in the carcass of a bear. Well at least her emergence has given me someone new to dislike. She may be media favourite this week but I know how fast that changes, people aren't stupid they'll see through her soon enough. her days are numbered.

I found some scribbles in an old book and there were some nicknames, Paul Hester let me call him 'Pester' ....Mark pointed out that on one of the Rated PG interviews I actually call him Pester.... see it happens naturally. To be honest he was never a pest, it was just that Lester was already taken..and P for Paul, Ester from Hester ( a silent 'H"? *grin*). Played a lot of Paul solo stuff and LLT today, was just in the mood.


---
September 11th
Visit Phil today. Excited as I get the cover art for the back of TRIP. It's classic Judd makes me grin like a cheshire cat.

We talk ideas around his next solo CD Love Is A Moron...so we leave with ideas bubbling on our brains. His dogs are way too excited, one nips me on the arm! The scruffy one is a cute ball of fur. I buy this healthy organic pie for him, hope he hasn't been watching American Pie....do we trust him enough to leave this innocent pie alone with Phil Judd? Yieks. So move over Sndinavian backpackers, Phil has a hefty bit of tart!!!!!!

So I hear a Liberal leadership challenge is coming soon. Nelson V's Turnbull. The media says Nelson by 2 votes but I think they underestimate the greedy Turnbull, he'll do anything to lead the Liberal Party. Plus we'll remember it was Turnbull, who was hoWARd's federal environment minister, that gave Gunns the approval to build the Tamar Valley pulp mill, which is horrific for Tasmania's forests, plus the 64,000 tonnes of effluent that will have far harsh impacts on the marine environment then say the dredging of Port Phillip bay.....


---
September 12th
Our first stock order for the Enz debut CD MENTAL NOTES was done today. We grabbed all the stock they had in the warehouse, the whole 124 units.... only 1700 more to go so it means Warners will have to do a repressing. One way or the other we will get this baby to reach Gold status. The 124 units have already been spoken for, so off to a good start, now I just have to get them all signed.

Banshee is not happy, I gave her the worming paste today, had to syringe it into her mouth, she gave me that 'what the f**k do you think you are doing" look that cats are really good at. I tried explaining it's for her own good but she didn't believe me! I had to hold her with the thick kitchen gloves so I wouldn't be clawed to death.

By 3.00 it is the most awesome Spring day, so I decide to go for a walk to the Verandah. So amazing outside and locals everywhere, people come over and talk and say hi. It's like the sun has awakedned the whole valley- all smiles.

The Split Enz (Split Ends) debut single is on Ebay. Our original copy was lost a few years ago so I decide we'll go for this to fill the hole in the bands archives. How often does a Split Ends single like this come up?


---
September 13th
One of those days of strange little happenings.

I'm sitting at the Verandah having my Saturday morning coffee, reading Giannis book on Vali. I suddenly have this flash back. I'm in the studio and Vali snapped the quill she was using. She was about throw it out and gives it to me 'for luck'. I wonder whatever happened to it, I can't even remember seeing it at Greville street, strange as I would normally obsess over keeping some treasure like this safe.

An hour later I'm home and decided it's that time of year to grow more wheatgrass for the juicer, so I open one of our storage cupboards and pull out the wheatgrass box and guess what falls off a shelf. Vali's broken quill! So weird no idea how it got here unless it found it's way into an old box, anyway Vali's guiding hand had something to do with this, all these years, all these things and of all the places and what are the odds of it just falling off a shelf. Too weird- love it! Now if I can just find my magic meteorite from my childhood, I was once told it held all the power for my good luck and future...so yeah hope that turns up *grin*.

I spend the afternoon working in the garden, it's so nice I strip to my army singlet (no I didn't 'borrow' this from the Russian army clothing bin at the air strip) would I souvenir something like that *cough* By night my back aches a bit, think I spent to long gardening.


---
September 14th
Hurrah!!! we get the Ends debut single for the collection. So one more hole filled. We hear from Jos in Holland who is amazingly generous and helps us out with the mangled dutch Late Last Night single, so it's been quite a week for the archives (thanks Jos).

It's late in the evening and I am carrying some wood into the pool room for the fire box and the phone rings. I'm happy to hear that it is our buddy Sarge. He is ok and didn't cop too much flack for his 2 helicopter hitch-hikers. I tell him Marks face goes white when we mention it still so people shouldn't. He tells me there was another Russian plane crash tonight, one of the Aeroflot Nord flights from Moscow to the Ural mountains (near Perm). All 88 people on board died. He said it looked like a burning comet when it crashed on it's approach to landing. Just horrible. Parts of wreckage blocked the Trans Siberian Railway so that was shut down as well. It happens too frequently in Russia, I remember the 2006 flight from St Petersburg with 170 people dying. I think Mark had the right idea, fly as little as possible in Russia!!!

So sad news from Russia. Though happy to hear from our military mate. Australia still feels very safe, with both flying and just living here. We've been home almost a month now, the holiday all a bit of a blur. My travel agents send me my brochures on CUBA as I think that will be the next port of call, some time in 2009, after they've rebuilt some of it from the hurricanes and flooding.

Stay safe.

PG

---
If there are any problems with this site, please contact webmaster@aswas.com.