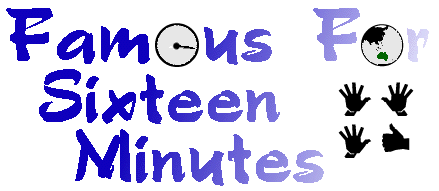 The Life and Times of Peter Green
Archive: 21 January - 3 February 2008
---
January 21st
a new week a new diary- yes been a bit slow. My fault, we seem to be side tracked by getting the Crowdies UK-Europe dates out. I have however caught up on our Emails- that is total luxury for me. I'm wondering by writing this will it mean I'll be bombarded by 'fresh' emails? More fool me!

Incredibly sad that The Bulletin magazine has called it a day- it's been published in Australia since 1880. One of the few good reads that I enjoy. They say the Internet helped kill it.

Our electricity bill arrived, it gives us a break down- we managed to sell $41.40 worth of electricity from the solar array back into the system. I pulled out an old bill and it was over $200, this one for the same few months was half. Got to love that, I want those extra 4 solar panels to get it back to zero. So when I'm really old and grouchy my power bill will be nothing- so I'll have something to smile about in my twilight years!!!


---
January 22nd
Nice interview with Shepard Fairey on Heny Rollins show. For those who have no idea who he is- a legendary street artist. If you watch Rollins show you'd notice that the set itself has loads of Shepards images and prints, especially in the elevator. If anyone spots a signed Fairey 'Greetings From Iraq' print let me know. If you like what you see you can get his Art Of Shepard Fairey via the net. Skaters would know his stuff from the infamous OBEY series....

Was way too tempted to jump on a flight for his opening night at Merry Karnowsky Gallery on La Brea Avenue..... they still have some images up on the site from the night... so check them out: http://mkgallery.com/index.html#

In the afternoon I head to the Verandah to escape the phones and Emails. it's a chance to do the additions for the company tax. I get it all done in record time. My wonderful tax lady Carolyn will give me a gold star.

Contact The Countdown VH1 people about the voting and they make the right corrections, Cockroach people were sprung doing excessive voting, Crowdies 'Don't Dream It's Over' sits at the #1 spot- which is nice TV exposure on Australia Day.

Cous Cous for dinner tonight, so easy to make. Not much sleep, no idea why.


---
January 23rd
What a sad day Heath Ledger dies- age 28. Such a talent, and I hope it wasn't his depression that killed him. Just when he was about to get rave reviews as The Joker in the next Batman movie. His family in Perth must be devastated, a sad day. The media will have a field day with all the drug stuff and splitting from his girlfriend and young child. he so obviously just took the wrong mix of medications, so dangerous. When we watch that early footage it dawns on us how much he looks like a young Michael Hutchence from INXS at times, he would of been the perfect person to play Michael in a movie. I get little done today, this is horrible news. The Dark Knight featuring Heath as The Joker opens July 17th.


---
January 24th
A reminder to all our QLD readers to check out The Andy Warhol Exhibit at the QLD Gallery of Modern Art, it's on till March 30th. Such a great gallery, such great art.

Melbourne house prices jumped by a huge 25% last year-faster than any other Australian city. With all the recent Interest rates increases there is still a housing shortage. Maybe we should rent out our gardeners cottage?

Crowdies locked away in Neil's studio doing pre production on the new album. Guess they'll be road testing a few of the new songs at those 3 NZ dates at the Leigh Sawmill late Feb (22,23,24). A new Crowded House album in 2008, something to look forward to, the band playing on all tracks- yey!

The charity project is going great guns. We are now up to $8325.00, so nearly at the magic $10,000 mark. We keep getting people donating every day which is fantastic. Anything over a dollar is appreciated, and will help make it happen, a classroom in one of the poorer countries of the world- education is a powerful thing. here isa link so you can watch the $ barometer rise. http://www.frenz.com/fundraiser.php Email me if you need donation details (peter@frenz.com) and include full name/country.


---
January 25th
Spend a few more hours trying to get a balanced opinion of ALL the facts around the Bay Dredging - a part of me is way over the fear campaign by Blue Wedges, they are so extreme on some areas. Of course there will always be people who will react to the fear without the facts, so people really should check out as much information as possible (including Blue Wedges site). I guess the thing that annoys me is that Blue Wedges own charter points out that the bay belongs to the people..... but they don't point out that heaven help you if you don't support them. Peter Garrett's 127 page environmental management plan as about 16 new conditions to help protect the bay & I don't think that Garrett is the kind of person to destroy a bay just for the sake of it. Get real. The monitoring of water & tidal currents is such a positive assurance and lets face it public scrutiny alone will be one of the best warning systems. It's never easy when it's part of your home being re-modeled especially an environmental area that so many of us love. But the extremist in their sea horse suits will never be convinced, but lets hope their obsessive natures can also be used to add an alarm bell if even the slightest environmental limits set by the EMP are triggered. The bay has been dredged before and abused by poachers...I have a feeling it will all be fine.


---
January 26th
Happy Australia Day- I'm wearing my satin Australia Flag boxer shorts today...oh la la!

A new Anne Rice book out soon- 'Christ The Lord' The Road To Cana. I don't know Anne is a bit scary these days, since leaving New Orleans and living at Rancho Mirage (near Palm Springs) she's gone all religious extremist on us and it's a tad boring. Bring back some interesting Lestat tales.... at least he had some flash and spark....and a bit sexy. How come religion isn't sexy?

Judd sends us another new song- 'Hanging by a thread'... love it, this next album will be a a good one. He really deserves a real record deal though. Being indie is so hard and time consuming and be nice to see ol' McPudd Judd in the stores.

I got up early today and made some bread...and zoomed off to the Verandah. I am editing the first draft of TRIP, usually several days a week on the front porch area of the Verandah View. I'd forgotten what an amazing year 1998 was- a huge part of the book covering our times on the road with Neil Finn (solo)....Australia, Europe, UK... reads well. Have started digging out photo images, hoping for a few of my tour shots that have never been used before. By February 10th I want to start the typing of each page and photo lay out with Spock. I have to work out the time for Phil to take his photos to create the cover art. Nice that it is picking up speed again, as band work really pushed this project so far behind. i think most people are patient with the diary books and know that they take time. We do get their in the end. TRIp will be out in '08.

It's very sunny outside so I am inside at the Verandah today, people drop by and chat, such a social scene.

Interesting Australia Day Poll in The Bulletin. 42% of Australia wants us to become a republic, 36% say No and 22% are undecided. It's those 22% that I am fascinated by. Who knows in a few years time my Australi Day boxer shorts may well be a different flag design! I try to show melba the cook my boxers and she blushes!!!


---
January 27th
Verandah for some breakfast and a bit more TRIP writing and repair..... sunny day, loads of people, too many, think i wnat to race home. So i do. I am the resident writer.

"3:10 to Yuma" looks good with Mr Crowe and Mr Bale. Top 10 movie in Australia.

Pin down Greg Skyhook to be filmed for an Interview on the songs from the 'Hooks 'Guilty' album. I like our little interviews, always something fascinating that he lets leak.


---
January 28th
Nice to hear from Aunt Trudi, have a chuckle about our adventures in Peru and we are having lunch soon. Unless she wants to let 'him' starve!!!!

I have an hour off so start clearing back the walk tracks to the original old stone walls. I find 3 chooks having a sleep under the fruit trees, Banshee rounds them up. Good cat.

A huge box of used stamps arrive for the charity from our mate Dave in the USA. Good karma your way.


---
January 29th
Notice that THREE less people read the diary this month, three...I usually offend many more people...I must be losing my power! How funny if I offended so many that not a single person reads it. I know Mark will so he can give me his version of events...and Rosemaree I can see you... sitting with Mindy having a Glavya ....reading.......

Work a solid 6 hours in the office, a bit over it so head to the garden and plant some Nasturtiums and Love In a Mist. Now unless those 3 chickens eat the seeds they may look bloomin' lovely in a month.

Afternoon spent having a coffee at the Verandah (again) and working on TRIP.... have just finished reading the piece about yours truly in a Sebel Maids outfit bringing a birthday breakfast to Neil & Sharon. I know Shazza has some snaps need to look at them one day....! My life (sigh!). I do have good legs, so I'm told.


---
January 30th
Tania arrives and we head to Lilly Pilly for breakfast. It's kind of a birthday breakfast for her birthday in a few days. Give her a card and some lotto....hope she wins.

Joy from the verandah tells me how the cast of Priscilla Queen of the Desert dragged her up onstage last night as part of the show...I think she missed my smirk when she said 'I was DRAGGED up on stage' afterall they are drag queens (and one tranni!)... she had a ball. Nothing beats the movie though....classic.

I am still searching for a 60s or 70s's BEX headache powder box for one of my art projects. If any Australian readers locate one let me know and the price too.... how hard can it be with so many Aussie mums 'needing a powder' to get through their day.... if anyone can help please email me. I need your help diary readers.


---
January 31st
Wake up, it feels like Winter- very dark outside and raining. I love the rain- as my toes curl. I so do not want to get out of bed, but I do (yawn)!

How spoilt am I- the amazing Marky manages to get one of the HD versions of Led Zeps The Song Remains The same. It's their brilliant 1973 Madison Square Gardens show as well as those freaky bits showing the band members fantasy's. Been trying to find out why all the stock was recalled, Mark seems to think it's cover related- hell I don't even care- this rocks-what a cool present!

So the Apple Mac Flagship Store opens on George St Sydney later this year....a certain Yeti will be stoked...and have to keep Hairball Snr away from it as well.


---
February 1st
Every day I am picking a container of wild blackberries ...they taste great and nice and healthy. I've been adding them to our yoghurt and tomorrow will make a blackberry pie. Oh yes (yum). When i was a kid our family used to pick buckets of blackberries- we'd make preserves (ok the relatives would) all us kids would just stuff our faces. We'd be balancing on these bits of wood and the berry bushes would be massive and covered in thorns ... I vaguely remember falling into the heart of one of these massive bushes once and all the uncles would come to my rescue and fight their way in. I'm sure families no longer do things like this, the fine Australian art of blackberry picking has been lost forever.

Find a rather cool shot of Neil as a moustached hippy and myself as a nun , what a good shot to use in TRIP... Fang is so funny looking and I am so well Sister Bertrille ..very Sally Field- all innocent looking (yes I can be!)! TRIP's going to be good for the photos this time around, really digging deep.


---
February 2nd
Ok we pick all the blackberries we can find, it's only going to be a half sized pie. I call Mum, and the Crombies just to check on the cooking.... I make some pastry... all seems ok. The pie is gone by midnight so it must of tasted good.

I've convinced Mark I am going to break into the Power House museum in the wee hours of the night and steal their box of BEX! They seem to be the only people who have a box!!! (I'm not really going to break in.... well unless someone can find one for me elsewhere).

I start to mow the lawns today and Mark takes over. Got to have the grounds looking good for the sky-plane photos of Ailsa Craig.

We lap up Fantastic Four & Silver Surfer on HD...I am spoilt- thanks Igor Snr. Such a sci fi fan boy.

The chooks sneak under the decking today so i spend an hour getting them back out- they knew I was pissed as they all bolted to their pen as fast as their scrawny chicken legs would carry them!


---
February 3rd
Happy Birthday Rosie & Tania!

At 2.30 I hear some strange noise and open the office door, suddenly Banshee runs past like some wild dogs are after her. I race around the grounds, check the security cameras and ..nothing. I walk the perimeter and find what made it. A huge tree has crashed down on the very corner of the property and it's hanging in the power lines like a fallen trapeze artist. I call our emergency power service. They arrive an hour later, the guy has Crowded House playing in his van. They check it all out and next it's the tree cutters. They arrive 2 hours later and we hear the sound of chainsaws. All the Kalorama power has been turned off so the mountain has no power, it's not for long takes 15 minutes.

We roll the huge cut up bits into the garage for winter fires. Am amazed at how strong the power lines are, they just bounce back into shape.

Just another day in the national park.

Staying real!

PG

---
If there are any problems with this site, please contact webmaster@aswas.com.