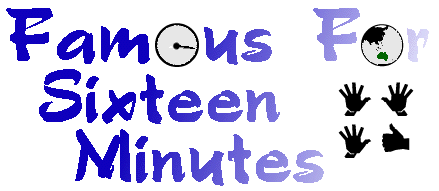 The Life and Times of Peter Green
Archive: 23 June - 6 July 2008
---
---
June 23rd
So I see Melbourne's own Augie March are recording away in Neil's Auckland studio-it will be interesting to see what they think of the place- it has such a great feel, I seem to obsess over the sunken lights in the ceiling, nice shapes and each room has a warmth to it . Hope they make some cool music at the place.

We are guzzling down the 'Six Feet Under' dvd box set- such a great show- how can you go wrong with the wonderful Michael C Hall in the cast- yeah good ol' Dexter.....and sexy aussie Rachel Griffiths and Peter Krause. Sadly most of our friends probably don't even know the show existed, too busy watching crap like that swearing cheff- how fuckin' boring (gee I'm sounding like him). A few people I know are however waiting on TRUE BLOOD to premier, Alan Ball from 6 feet...is the producer so the quality should be superb. It's on in the states on September 7th..... and probably the year 3000 in Australia.

After a long day we just wanted something simple so a drive for Pizza's . I was totally taken back by the massive fog bank covering the mountain and it made driving scary.... I had The Ramones Anthology up very HIGH so that added to my craziness. At one stage coming back I realised I was on the wrong side of the road, the marker lines had vanished under fallen tree bark.... did my head in a bit. Will be glad the the fog lights have been added to the car- we sure do need them. I guess if I rammed into a tree and died at least I went out with the Ramones playing nice and LOUD! Oh you Rock Dog Peter Green.

And speaking of the dullest band in the world Coldsore (opps) Coldplay (SNORE) I see they are at #1 on the charts here- who buys this elevator music, maybe include a bullet with the next CD to put them out of their musical misery. I'm sure it will stay #1 for a month- boring.


---
June 24th
So stoked to announce that the charity project we have been working on has reached it's goal, actually even a bit more. A classroom will be built in Cambodia in a few months time (weather permitting) in Yemen. It will benefit local women, where up to 75% of them can't read or write- so this must be a pretty amazing thing for some of them, I'm just over the moon that we have all achieved this- a big thank you to the generous people who have supported this- even a $1 donation made the difference. One of those days where it all feels very very good. Won't say how much we put in but it's worth it.

It's not rewarded by the Gods though, I truly create some god damn awful sauce to go with dinner, so appalling that I refuse to let Mark eat it..... I'm usually a pretty good cook but honestly this was horrid. So Indian to the rescue, do the drive again, replace The Ramones with Lez Zeppelin IV and the volume moves up to 11 as I drive through the backroads of the mountain to Indian By Nature! Life savers!


---
June 25th
Tim Finn turns 56, send him a quick email, I remembered, wonder who else did around the band. Nigel pointed out to me that they rarely ever remembered each others birthdays in the Enz.

The Rolling Stones LET IT BLEED book arrives from the wonderful Mary Ann, Kareena at the post office is blown away by it....and it is the heaviest book we own... crazy. The photos are amazing.... I let Mark just fall in love with it- it captures such a cool time when bands played for all the right reasons...and it's just a great book, ours is signed and numbered-always an added bonus. A few thousand made that's it. It's one of those Stones fans MUST HAVES..... and thank you Miss Pineapple Head for being gorgeous.


---
June 26th
Off to see Nigel today, get a few things signed and he;s going to do one of the intro bits for RATED PG dvd that comes with the first batch of TRIP diary books. He's a late riser so we get to eat at Monbulk first, a really cool food shop.. really hungry, I rarely eat breakfast...usually brunch will do me.

We arrive right on time, Nigel says 1 minute early, we tell him his clock is wrong.... we know we are on time...we roll him to the ground and put him in a wrestler head lock till he agree's. OK we didn't do that we just refused to say we are early (: The games we play. We win...

Voodoo the cat comes out to say hello, looking good for an oldish kitty cat.... best Voodoo has ever looked. Nige does about 5 takes of his segment for Rated PG and all are good..he's an old hand at these sorts of things- I just appreciate him for doing it. We chat and laugh, and have to zoom off, a bit of work is piling up in the office and want to tackle that instead of tackling Nigel today!

We are watching TV tonight when the pitch black of the outside world is full of light and whirling helicopter blades.... the emergency sirens are going at the oval so there has been some sort of accident. The medical helicopter lands in the oval and as I watch out the window it truly looks like a scene from the X-files. Giant redwood trees bathed in white flashing lights, swaying in the winds a la twin peaks! It has to be a UFO ... I just run with that notion- knowing full well it isn't. They take awhile to lift off, so it looks bad, usually it means medical assistance had to be given..... the light show continues as the chopper moves off rather rapidly..... a bit of excitement in the Kalorama night sky. It's only when lights are off you realise how pitch black it really is up here.


---
June 27th
I spend my lunch time wading through Russian aircraft schedules, paper work, odd visas and tight time windows to try and get us to the 'dead-zone to film. Lets face it how many chances will we have to get to Prypiat and do something like this.....and of course for Mark to say he has ordered a kiev in Kiev!!! Some wishes do come true Marky! I'm sure the caesium 137 isotopes are a thing to keep the tourists away *grin* but hey it's all part of the adventure- as long as one isn't too stupid..... so things are in place, wheels turning. About 50-50 I think but working on it.....the Prypyat ghost town looks impressive. I especially want to photograph and film the statue that used to be in the heart of Prypyat ..it was moved to the nuclear plant after the disaster.... it's of Prometheus stealing fire (from Zeus if memory serves me correct) and giving it to mortals...very fitting for a nuclear plant I guess....unless it all goes pear shaped. So many stories come from the Prypyat Ghost town.... like how looters raided the town a few years back and all these radioactive stolen tvs turned up in Kiev 2nd hand stores. Even now the buildings are full of rotting stuff, like old soviet signs and portraits all ready for the May 1st labor day parade that never happened.... just rotting away...since reactor #4 at Chernobyl exploded on 26th April 1986.... the fallout alone was 40 times that of the bombings of Hiroshima and Nagasaki. If we make it in, it will surely be a big mind fuck, but there is also something of an artistic organic decor to Prypyat slow death and it will be fascinating to document some of it on our HDs. If you find it check out Elena's motorbike journey, the photos are brilliant...her kid of speed website- http://www.kiddofspeed.com/


---
June 28th
Wow we can see the floor again in the office, it always sounds worse then it is.... but when it's all clear and everything done it just feels and looks a million times better. Mark's office room is nearly always neat and tidy, hell even the two storage rooms are less frantic then the Gryphons work area.

Take some mens health tablet and it makes me a bit trippy...did it really contain viagra? I keep reading that the citrulline in watermelon reacts with the bodies enzymes and is changed into arginine, an amino acid that can have similar (short term) results as viagra...you have to eat a lot though. I eat so much watermelon...and hmmm that explains a lot. You'd have to eat a lot of the rind as that's where most of citrulline is found I think...and yellow flesh types are the best but every ying has it's yang and eating that much watermelon means a LOT of sugar ...so guys if your Viagra supply dries up go get a big yellow fleshy watermelon and imrove your love life! I can see many gals reading this calling into Traders Joes and bringing a few home for the boyfriend..or some boyfriends bring truckloads home for their boyfriends..... what a wonderful world it is and isn't the F/16 a great source of information!!!


---
June 29th
My favourite song of the day is LISTEN by Bic Runga from her BIRDS cd. Working on some Bic stuff to encourage more people to check out her upcoming Largo show in LA (July 8th) and decided to play the CD. 'LISTEN' just appealed to me big time-cool song...someone call out for this at Largo!

Well Dr Who returns to Australian television tonight and it's the Kylie episode... she was ok in it, I kept reading people slagging her off but she was fine in it- she did look a LOT older from when i saw her last but it worked well and there was some magic between Kyles and the Dr... I'm just glad it's back though I will miss Martha Jones and I know she will return one day....and England gets it's end of season four episode soon....the gorgeous Billy Piper returning I hear.......it will rate through the roof. When we zoom through London I am going to attempt to find a dalek hot water bottle cover..I know you can get them on line... how wonderfully taste-less and cheesey...excellent! Amazon has sold out of them already (SAD) just goes to show I'm not the only freak who wants one. I think they were available from UK Boots stores? Oh those wacky English they do love their Time Lords..in fact all Lords I hear.


---
June 30th
Hmm 'last day of june' I hear a song in my head..... already mid - year not long till it is Christmas. My friend Cathi sent this funny bumper sticker, it reads: "IF YOU DON'T LIKE GAY MARRIAGE- BLAME STRAIGHT PEOPLE....THEY'RE THE ONES WHO KEEP HAVING GAY BABIES"! Huge chuckle over that one.

We drive to Beenami to pick up our lawn mower (finally) can not believe there has been so much shit about this mower, finally glad to have it back. The snow flowers are out around the cabin and some solid rain is falling. Felt strange being here again, but glad Peggy is the new owner. We drive to the Noojee train bridge which is covered in ferns and towers over the chasm. Mark was going to film for Rated PG but as I climb to the top of th bridge it buckets down so the film shoot is aborted. As I walk across the bridge a lyrebird walks out onto the track with it's huge tail (it was male)...you rarely see them in their natural habitat. Maybe there was a female nearby as he really was fanning it's huge tail open in a courtship display..or maybe he thought I was hot!!! Even though we lost the Rated PG filming for the day it was worth the extra drive just to see the lyrebird.

35cm of snow fell in the Alps tonight, you could feel it outside, I went and cut some wood, just in case a blizzard came our way. Beenami is a long day as far as driving, it's great but you arrive home and don't want to work in the office. So it's a go slow day when we get home, I load the wood up in the pool room.


---
July 1st
Wow a king tide moves up the Yarra river in Melbourne and causes some minor flooding in the city- has any government ever really though about replacing the drains. I know Melbourne water spends around $20 million a year inspecting and maintenance but it always seems like patchwork. Every so often a part of the road will cave in, I often wonder just how bad the drains are in this city? They seem to buckle under if the water volume increases a bit.

There was a rather large wind storm last night, the power stayed on and none of our trees came down. Sadly that wasn't the case for our friend Maureen who works at the Verandah. She was in bed and a massive tree totally destroyed her house at 4.00 in the morning. Missed her head by inches. So she is now homeless, so we make a call and offer her and her son our place for a month, sometimes you just have to be kind- we all talk of treating our fellow humans better, but in the end your life is weighed up by your actions not really your words so you just do it. Thankfully an estate agent saw the story and her and her son have been looked after, think it blew her away that we offered, which was nice. The trees up here are massive and once they fall you can't stop them, runaway giants-she was very lucky.


---
July 2nd
Crowdies are in Spain as I type this, a few complaints over how hot it is,it's a hard life *GRIN*. Mark Harts birthday too- he turns 55 and the Spanish sing for him at the show, those spanish harmonies, always a gorgeous thing.

The Australian dollar had it's 25 year high last night, it really is a good time for us to travel, the pound is about 1/3 less to what it was a year back, so at least England will be cheaper.

Hear from Noel Crombie and he is doing the Intro for the archive area of the Rated PG dvd that is with TRIP, so filming filming filming, it's all late of course but adding the bonus DVD just put it back, everyone has been patient, hopefully worth the wait. Mark spends every moment editing, he is patient-well most of the time.

Lock in Banshee for her Cat Aids shot, she is fearless, doesn't give a flying whatever about getting a needle, we are always amazed it gets through her thick carpet of fur.


---
July 3rd
Read the latest BBC research article on solar panels (BBC charts technology markets) it's quite fascinating. No big brainer to see that the global solar market is a growth area from $13 billion to an expected 32 billion over the next few years. Thin solar film expanded by a huge 45% this year alone.

Spend some of today picking some pictures for iTV use in the UK for their "Soundtrack to my Life" show, so get them off in time. The quality varied but hey I'm sure they won't use them all just a few grabs. It kept me inside and warm on this grey old Winters day. Meanwhile in California those fires seem out of control- firemen are truly amazing, they are the real heroes not football players or musicians.

What brilliant news for Sci Fi lovers everywhere- a full length copy of Fritz Langs "Metropolis' (now 81 years since it was filmed) has been found in Argentina. It was thought to be lost forever since paramount cut 30 minutes out of it. The missing segments are not in the greatest condition but just having one complete version is a wonderful find.


---
July 4th
Boom Crash Opera are playing my old home town of Wollongong tonight before heading up the coast for a charity show. They'll pack it at the 'Gong for sure. I heard Spock even sings vocal on one tune!

My Mum calls and is all excited as she has a new puppy, his name is Scruff- she was getting lonely so I'm happy that she has him..otherwise I'd have to go and have sex and get someone pregnant just so she has a grandchild. Hmm a new dog is easier...sex is more fun though?

The 8 track Tim Finn rarities cd arrives from USA...an interesting selection, I'm still not convinced of the Finns studio version of 'Throw your arms' I know some people will love it, but I just think they do it better live.... but hey fills a spot in the fans collection.

Ross Garnauds report on the impact of climate change will freak some people out- a few people we know are so in denial that climate change even exists, it's amazing as they are really smart people too, but i think they are sidetracked by losing political sides.... the report just points that we need to take some strong action. The earths ability to absorb carbon is declining and with America and now China still ignoring all the warnings it can only get worse. Australians need to fight the fear, wade through all the paranoia and bite the bullet and act on it now. I'm hoping PM Rudd is the man that will lead but he's a politician so who knows.....we live in hope. I'd be more fearful if we have kids, they are the ones who will inherit all of this, I just hope parents have answers for them decades down the track when they ask 'why didn't we do something".!


---
July 5th
I take forever to wake up, christ it's cold, even the coffee at The Verandah didn't help.

All the newspapers are full of Garnaut's report and interviews with scientists.....at least the press is running something helpful; instead of shit like Big Brother, Shane Warne and some sports person busted for taking drugs.

Oh the Russian BANGS! arrive.... and the cover is RED, nice communist Red (good choice MG)...and Bang in Russian..well we assume it says that, it may say 'Get Fucked" for all we know.....no i think it says BANG! I hope I got it right comrade! It's funny as both Bang and Hussy will officially sell out over the next month. If readers are after Hussy, bang or Glamour, go to the bottom of the site and click on merchandise OR simply email me (peter@frenz.com).


---
July 6th
Nice to hear that the infamous Berry Twins were spotted wearing the 'Peter says Take the TRIP' badges at the recent UK festival. The badges are promo's for the next diary book TRIP, I'm just stoked that they are appearing on peoples coats and other areas.....I'm sure people are totally confused when they read them.

A big part of today is adding the new night security cameras. pretty much the whole 2 acres gets filmed and stored 24 hours a day, as part of the new security stuff. My friend is minding the house while we are away so we've had to show her all the security stuff and alarms and the auto line that calls police. In 2008 security is a must and we seem to have more at Ailsa Craig then the White House! The possums probably trip the lawn sensors!!!! All the alarms will freak her out.

Just on 2 weeks till we head off, not long, think I'll pack my bags next weekend, just so they are all out of the way. The next major project is getting all the Split Enz MENTAL NOTES cds signed by all the original Enz members..... it is a cool thing to make available, how many fans have a fully signed Mental Notes, very few I'd say. Guess I'll have to limit down the number per person, as I'm sure a few people will want a couple just for the future value of it. The band will not be able to write their names for a month after all this signing!!!!

Well I'd better go and feed Banshee, it's that time again...

Do something positive for mother Earth this week ok?

Gryph

---
If there are any problems with this site, please contact webmaster@aswas.com.