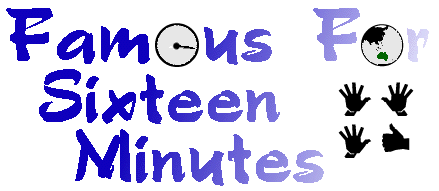 The Life and Times of Peter Green
Archive: 26 May - 22 June 2008
---
May 26th
We are watching the brilliant 'Life After Man' which shows what will happen up to 10,000 years , if human kind everywhere just suddenly died. Quite fascinating.... they were up to the area where power starts going out world wide..and of course at that very moment the power goes off at Kalorama. Which was rather spooky, you were left wondering, are we suddenly alone? It came back on 7 minutes later, just a bit odd. I was chatting to Nick (Seymour) and he had just finished watching it too in Ireland - worth checking out if you can find it.

I notice there have been more explosions in Kathmandu as the last days of the 239 year old reign of the monarchy are close to an end. King Gyanendra will be forced to leave the Palace soon- talk of it becoming a museum when he does. I hope the tourists are not too scared off by all of this, the tourist $ does keep Nepal going and it was already in a bad state when we visited. nepal and her people are just incredible and they deserve better, I just hope the 'new' revolutionaries take care of all of them. Most of our friends that worked at Tiger Tops have moved on to new jobs.

Mail another packet of birthday cards to Neil Finn in NZ, he's had a few this year, being the big 50!


---
May 27th
and happy birthday to him! (NF)

Visit Warrick for my acupuncture and get a bit of a back rub too- purring like a kitten. He must of used menthol as my back was tingling all day- or maybe he found the Gryphons 'G-spot'? Oh la la!

Finally some rain comes our way, it's not much. I'm standing on the back porch watching the rain move down the valley, it's breaking up all the fog and mist, quit a pretty site. It seems to be flooding down in Queensland and NSW but we are getting such small amounts of rain in Victoria, our dams are now less then 30%! If it wasn't for the huge efforts from Victorians they'd probably be a lot less.


---
May 28th
Crowded House move up to #20 on the ARIA Music DVD chart with 'Farewell To The World' . It's now spent 36 weeks on the chart and Triple Platinum in DVD sales. Not sure what has sparked these extra DVD sales, possibly it's in one of the stores catalogues, for whatever reason it's good to see Crowdies on the charts again. I wonder if it's the special edition with the PG mini Interview (which i still haven't watched).

The Charity Project for the classroom in Africa is going great guns, so many amazing people out there, pretty sure we have nearly hit the target amount, I just have to wait for cheques to clear and paypal to clear, a big thank you to the many people who have made this happen.

As soon as the $ are all locked in we will hand this over to CARE Australia and get it underway, I'm assuming in a few weeks time. So bucket loads of karma to the many many people who have supported this one.... will be glad to give the official 'all done' soon. here is the link to the total: http://www.frenz.com/fundraiser.php (Email peter@frenz.com for donations).


---
May 29th
I keep having this recurring dream (no not the song).... very odd.... this has been going on pre: "I Am Legend' and can't seem to shake it out of my head. A bit like when you watch that movie 'The Number 23' it just floats around in your brain forever. (Though that movie has so many errors...in real numerology many of the 'The Number 23' numbers are not added correctly....in numerology numbers are added together to form a single digit BUT the sum should never exceed 9!!) The weird thing is my birthday numbers added together DO form the number 23! The one thing that always annoys Marky and myself is that they always say 666 is the number of the beast, it's actually 616...that fragment of the new testament from the third century gives the correct numbers (616). So when the 23 movie says 666 we always go No No No-wrong! Time for all heavy metal bands to sing the correct number too...but lets face it 666 is a cooler set of numbers.

Where was I?...oh the dream. It always starts off with Mark and myself watching the TV and a news break comes through, the picture always crackles like massive static electricity... huge tidal surges hit Melbourne, I'm talking huge. Mark always says the same word each time I dream this 'SHIT!". I have no idea how long this dream is in real time, but basically it starts snowing heavily... and I make this radical decision to drive down the mountain to the local Safeway and start stocking up before the tidal surge sweeps up to Mt Dandenong!

I convince our regular Safeway check out woman to go home, I also convince her to steal the money out of the cash register and give me half as we will need it to buy heaps of fuel. We load up trolleys and just basically not pay... as I go through the Safeway doors ,water starts pouring into the store... we escape with a huge water surge behind us.....and the snow is really pelting down. Make it back to Ailsa Craig and the dream just continues in survival mode. It never seems to have an ending...... the one odd thing is I know it's 2012 as Safeway has some weird green clock on the wall and I look at the time-date....I wish i could see my reflection as I'd be 4 years older...not that we change that much in 4 years. I never wake up in a sweat or freaked...it's almost like this recurring dream is a regular thing like cleaning my teeth. Strange that it's the same one that pops into my head several times a week. It doesn't change very much, a few times there is a security guy who I convince to swap his gun for a mercy dash to Mt Evelyn so he can be with his family. In another we use the stolen cash register money to buy a motor bike and strap it on the front of the 4WD. Anyway it's more detailed, VERY detailed and a few survival things that I do I have had no training and just knew how to do these things. (Hmm maybe over the next 4 years I will learn how to do these things like convert over our solar panels). The sad part is that in the dream none of our city friends at lower levels survive. (sorry guys). Banshee and the chickens are all fine.....we stock up on a lot of cat food! *GRIN*....anyway weird dream.

Oh I do know that the 2012 date is meant to be one of the 'end of the world' days.....Dec 21st isn't it? But Phil Plait the astronomer claims the Mayan calendar will just click over like the odometer of our car... imagine if it is the end, we only have 4+ years to go..... go and party readers... your lives are ticking away......


---
May 30th
A surprise visit from Noel Crombie today- out of the blue. It all started when we were driving down the mountain- an oddball little bakers van went past, quite lovely really- I go to Mark 'I wonder if that's the Crombies". Mark tells me because it's a strange looking car I assume it's Noel. I think he thought i was typecasting them..(: (: Those wacky Crombies.

Well obviously it WAS or Kalorama has several odd bread vans! (: He was up our way and called on by and had a cuppa. tells me the story about the night Phil left the Enz in Atlanta... and Noel actually crashed offstage onto his knee and of course none of the guys really made a fuss, just ignored Noels pain and watched the Tim-Phil event unfold. Noel ends up at a hospital and a walking stick for the rest of the tour. The small audience thought it was part of the stage act and some called 'do it again'.....oh Split Enz I miss those vaudevillian days! I love Noel the story teller.


---
May 31st
Last day of May, Winter tomorrow, it's already very cold. Coffee at The Verandah, a few hikers but very quiet today. I work around the yard and gardens and finally do my washing. Spend the afternoon in the office. It really feels like we are on top of work at the moment, even the emails are being kept under control- luxury.


---
June 1st
I love Winter, the colder the better, maybe that's why I have that dream with endless snow.?

Thought I'd call in for a coffee at The Verandah and it's the other extreme, totally totally packed- they find a table for me but this must be their busiest day ever! It's nuts, all the locals are here, I keep asking them if they are having some secret meeting to vote us out of Kalorama! The Tibetan gift shop across the road seems to be doing a roaring trade.


---
June 2nd
Bo Diddley dies of a heart attack. I have such fond memories of him and that box shaped guitar at the Hordern Pavillion in Sydney many years ago...he influenced so many. The music industry loses a classic.

It's the coldest June day for several years, you just know it's snowing somewhere....expect a massive wall of water soon?

It's great to see PM Rudd pull the first chunk of troops out of Iraq- filling an election promise. I'm glad the soldiers are nearly home but they shouldn't of been their in the first place. It's cost Australia $3 billion already and has anyone found a WMD yet....? Just one! Cmon....there has to be at least one..what a stupid war!

The sun breaks through for a brilliant day- talk Mark into taking some of the afternoon off and going for a hike- it's an area where we haven't gone before and a few steep gradings, that get's the old heart pumping. We make it home just as the sun is setting and the temperature really drops. No one else on the hiking tracks just the Gryphon and his boyfriend.


---
June 3rd
Massive fog bank over Melbourne and so many flights are cancelled at the airport. It hangs around all day. We head off to Mountain gate and Knox to get stock but also to see The Rolling Stones SHINE A LIGHT movie. The cinema is a 150 seater so perfect, and it's pretty cool, I start obsessing over Michael Philip Jaggers teeth..... Mark shouts me , the best $10 he has ever spent. Loved it. Not many bands can do a concert film, Aerosmith definitely can't! This one works.

Was hoping to see a trailer for GONZO- 'The life and work of Dr Hunter S. Thompson' but they didn't show one. I've noticed quite a few Hunter magnets and pins on Ebay...so there is a vibe. 'Gonzo' journalism is a type written subjectively and Thompson was usually part of the story (first person narrative). It's out in America July 4th via Magnolia I think. Mark showed me the trailer on the net- cool! More movies like Gonzo would be great, is there really a need for another Hulk movie. Cmon I love my comic hero movies but the Hulk ones have been shite...


---
June 4th
So Barack Obama clinched the democratic presidential nomination... I think everyone expected that..... good to see. Why would anyone vote for McCain...just a Bush clone, America really doesn't need another dickhead president. Bush has filled that quota for eternity. As an old Ant told me 'try another flavour'.

Most played CD this week- gone back to a classic- Green Days 'American Idiot' , it deserved all of it's success -Green day are still one of my Top 5 favourite bands.

A late night, Mark films Interviews for RATED PG till 3.00 in the morning, I think he's re filming again....I'm just the subject, I will do as The Master says....... but anarchy could be on the horizon..... if nothing else I am getting slightly better at addressing the camera. I try some costume changes......much to someone's eyebrow raising...... who am I Zoolander?


---
June 5th
Well our visit to see The Stones movie must of helped- Shine A Light is Top 10 in the Australian movie box office. I know in NZ the movie is booked out for 3 weeks in advance. Who would of thought.

Damn we didn't win the $50 million Powerball lotto. One ticket did- imagine that! You have 4 years to spend it before the world ends *GRIN*. I will volunteer to help.

I hear from Warners and the final batch of our Split Enz LUTON (2 cd) arrive next week. So we are boxing CDs again soon.... I know I'm going to get emails in a months time wanting copies, by that stage it will be too late. I love this Enz double cd, partially because the true fans get the bonus cd, and the public can only get the single cd. Also the sounds that from Enz period are fantastic, Ed did a smashing job. Crazy if you don't have this one in your music collection.


---
June 6th
I'm having a spoon of Manuka Honey every day, great for fighting bacterial infections (kills bacteria MRSA doesn't it?)...I know a few musicians who use it after singing for their throats. tastes nice too- so i wonder if it's doing anything, isn't it always the bad tasting stuff that works the best *GRIN*.

An idiot in a red spider car almost side swipes us and others- his rego plate said TED.....if I would of not controlled our car it would of read Dead Ted! My loud horn and happily raised index finer gave him the message- what a dick. After us he almost rams into another car... he must of been out of it- no one drives that poorly. Had to tell Mark to settle down... he was fuming.....the Wollongong killer was rising to the surface..watch out Ted!

Get some emails from MR Judd, various cover art and cover back ideas for the next diary book TRIP. A box of TRIP badges arrive, I'm sending a few out with parcels etc, just as a bonus free thing. It says PETER SAYS 'TAKE THE TRIP'. I'm sure that will confuse people. Quite a few fans are wearing them to shows, a nice way to be able to spot people.

Call into Bunnings and buy a pile of DIY stuff. Also every 6 months I plant a stack of trees and bushes to balance out our office paper use. So fill up the car with these. I use our tank water, it's weird I haven't turned on an outdoor tap for about a year now, all garden stuff I water via the water tanks. There's something good about planting trees, hands in the dirt, adding something positive to the soil.


---
June 7th
Finally get some shots of the Enz Usher coat that we have on the auction sheet, the memory chip in my camera went haywire so haven't been able to do this. I think out of all the items this one is the coolest, perfect to add into a frame with concert tickets etc. Noel designed it like the I See Red costumes in the clip.... cool, Crombie at his best.

I'm at the Verandah and sit with one of the Mt Evelyn bike riders- what a nice guy, ok why is a very cute guy like this 1/single 2/ by himself. Didn't want to ask. Nice to meet someone new, and we were both in fits of laughter by the time I was leaving. Yes Verandah girls he is single.... they'll be chasing him with a butterfly net now that they know this.

Spock emails me that BCO are on at 11.45 a bit earlier then originally suggested. So I'll be home by 3.00 not 4.00 in the morning. Not sure if they have had a chance to rehearse, I think it will be packed, all week I've had emails from F/16 diary readers who are heading on down to St Kilda. Plus being a long weekend Sunday night is alright to party..and it's FREE.

Mark didn't want to play pool tonight so I did, by myself..ok at one stage Banshee jumped on the pool table and pocketed the white ball! Cat pool... I don't know the rules. I lit the big fire and it was just perfect, put the Jukebox on and became 'lonely guy from out of town' playing pool by myself. Started marking up some wall spots for Shane Gehlert's "Marsupial Blessings' series. When the final two arrive they will all be equally spaced.... it's actually hard to get paintings exact and you should be allowing the angle that you view them...it's complicated, especially after a Glayva or two (HIC)!


---
June 8th
Leave home at 10.00 at night, the mountain is foggy cold, very dark and very empty.... no cars. I make it to St Kilda in record time and get a park on the Esplanade so only a 3 minute walk to the historic Esplanade Hotel. How many times have we been to this place? All the way back from when we first arrived in Melbourne, it was also home to Hessies Shed as many of you know.

I wasn't prepared for the volume of people, it spewed out onto the street just a wave of humanity all wanting in. I just ignored everyone and walked up the steps like I was Howard Hughes and had just bought the place, no one stopped me , I just smiled- hey it worked! Once inside I seemed to meet a lot of people- I truly didn't realise THAT many people read this diary. Most I didn't know, some I knew their names, and some familiar faces. It was very trippy (no diary pun intended). I decided to drink water, if I had agreed to the 'let me buy you a drink' offer I would of been legless by the time I got to the front stage area- but thank you to those who offered so incredibly kind. If outside was overflowing, inside was truly packed. I some how timed it and got 2 rows from the micro stage in the corner. Peter Farnan (Bungie) grabs me and says 'come up to the band room'.... No way I'll lose this cool spot, I want to see you guys play! Boom Crash Opera , those eighties heavy weights doing a show, I'm not seeing this from the back. Spock is onstage setting up his keyboards etc, but always time to gives us a squeeze... and it's just like the good ol' days.

I'm wearing a black beanie cap...freshly died burgundy red hair for filming, and really I wore it cos it was cold when I left home. The band hit the stage to ONION SKIN (top ten hit) with that extended version Booooom Crassssssh Operaaaaa' rocking through the crappy Espy speakers. The crowd truly goes nuts , a heroes welcome...and lead singer Dale in a black beanie. He says 'Nice beanie Mr Green'... see we two are total fashion followers!!!!!!

There is something about a truly packed venue that is both brilliant and shit. The crowd dancing, and singing every song is great, the kid on E almost falling over near us was annoying. Ange one of Melbourne's longest serving door girls is next to me and we are lapping up the songs. Every hit and BCO probably have about 8-10 Top 20 hits in Australia and album favourites are played. It's sweaty, the sound is always crap here so I expected that but the audience love of this Melbourne band just makes it all better- plus they are having fun on this dot of a stage. Apart from a handful of shows we are expecting a BCO double tour later on this year, with another famous Aussie band. It was just like the old days guys- and real not reunion ish! Loved it-welcome back guys!

Home to Kalorama at some stupid hour...need sleep- Good night everyone!

Gryph.


---
June 9th
With Deb away for several weeks, looks like this will be a DOUBLE diary update- like how much can YOU handle!

It's the Queens Birthday holiday today- but which Queen we all ask- Candee, Rotten Rita or Miss Jayne, some may say Andrew! For whatever reason it's another day off in Australia- do people ever work in this country? We even celebrate (on the wrong day) some rustic old monarch that means jack shit to Australia, but hey a day off- God save the Queen (in my best Sex Pistols accent).

Mark lets me sleep in, Banshee doesn't- this cat is getting way too demanding.

I've got a huge box of Hussy, Bang and Glamours that need signing so take them down to the Verandah and sit at my favourite table, have a coffee and sign away like some oddball resident bohemian writer. Maybe a bit of a wanker, some lady asks if they are for sale...

I go to put more copies of Hussy and Bang on the storage shelves in the office- but that's it- no more boxes, only the stock on our shelves. So Hussy down to 70 copies and Bang about 80. Still one box of Glamour left but the other two will sell out. It will be sad when the little diary books are all gone- I keep looking at the covers and it's a strange feeling to think 'hey that's me'! Oh well TRIP will replace one spot at least. If people are after one of the last copies go to the merchandise area on this site.


---
June 10th
Today I let Dr Chiro stick acupuncture needles into my hands-yes very Christ like I lie here on my bed cross....too fearful to look....but my fingers were hurting from too much computer use (no not wanking) and thought while I'm having my back pinned might as well ask about my fingers. The needles go in and I basically go "SHIT!!!" as he re adjusts them and releases something- OUCH! Still it works they feel good like energy running through my hands again- they felt a bit blocked and almost swollen.

I ask Neil about the possible Largo dates in July it had gone rather quiet about these possible LA shows but really its still only a chance and far from confirmed, it's always the same way, he mentions things in a general way and people take it for 100 percent and tell others...... I think he'll be too fried from the UK-Europe gigs and also focused on songwriting for the next Crowdies album. But who knows...he is the Ant he never stops.


---
June 11th
Sign on for Greenfleet again, basically they work out your cars carbon footprint and plant trees every year to cover it (plus extra) it's a good thing. We've been part of Green Fleet for 10 years now. Covers my conscious for driving a 4WD. Check out the link: http://www.greenfleet.com.au/

I work in the office with Mark till 1.00 in the morning. I seem to get this vibe about 8.00 and head on down for a further 5 hours of solid work. I wave at him in his office working away on some more editing of RATED PG dvd. We re filmed some more stuff today....my hair is a tad scary. It will come together, Mark is very patient, I'm not..."the camera is my friend the camera is my friend- you know it's not, I hate the camera I want to kill it with a meat axe".

Banshee the cat tries to kick down her bedroom door and ends up asleep on my bed cat snoring...... she wins.


---
June 12th
A huge fun box arrives from Miss Jen in NYC, I didn't know the Flight of the Conchord people even had this much merch!!!! Plus loads of other fun goodies- what a cool way to break up work, opening such cool presents. Yes Jennifer I am the 'speak no evil' soap (NOT!).

Run into two UK Frenz at the Verandah this afternoon, one of them had Glamour in her back pack, it was already signed so I just added to it, Ok I really added to it, flying saucers and self portraits on some pages...... I had to stop otherwise I would of totally destroyed it- enjoy it Tracey and Blake and sorry there was no chocolate mousse but at least you got a fog-less view! Damn English stalkers (joking!!! you were both very polite and non invasive) I can handle that.


---
June 13th
Heavy rain well kind of-some rain... each week the dams drop a bit more- we need a heavy torrent, a small 40 day and 40 nights flooding- bring it on weather Gods.

The ski resorts do get their first heavy snow and you can feel it on top of our mountain...brrrrr a chill to the breeze. The power goes off again tonight for an hour, I have the fire going and the house is full of candles, it looks like a church from Kathmandu so lit up with that calm yellow candle light.

There is a mail sorters strike on at Australia Post so no mail arrivals at the moment, we have plenty of other work to do anyway...and we work away till midnight (again)- I wish I got paid by the hour! Maybe I should of stayed with Admin services and my suit and tie job.....yeah right!

"I tried to make my parents proud
By adapting the social powers.
Oh, pigs will fly and the earth will fry,
When they get me doing honest hours." (Snookeroo)

Fave song tonight is Adam Ants 'Picasso visits the Planet of the Apes' - really just the name of it alone is great...love it.


---
June 14th
The first Dublin show for the Crowdies is tonight, Dublin truly rocks always been a strong point.

I'm up early and it's freezing, snow on the hills and no tourist, only mad people brave this .........

Email some of the Enz guys around Mental Notes, such a greta vibe, they are really appreciative , I know some people and fans will not have any clue why we are making this huge effort to get Mental Notes to go gold. Imagine if you were in a band at the very start, the period where the make or break magic happens, and for reasons you leave or are sacked...your acclaimed debut album sells a few copies but doesn't really do all that much but for the next decade that band sells out shows and a million plus albums.....receive a lot of awards and each album goes gold and platinum, but you have never received an award. So while the album is still available (and with so many albums being dropped from catalogue I wonder how long it will be around) it is a small quest to get it to the target that is Gold. I know stock will go to good homes, may take a short while but it will. In end the end those original guys get at least one award from a cool debut- ok it's 33 years later but hey even that is Enz perversely cool! Hope that explains it a bit....

The good thing is that we have had a lot of really positive emails from fans about this too, which is appreciated. So Mental Notes gold in 2008 you betcha!!!! Thanks to those of you who have emailed us around this.


---
June 15th
Up very early today for the fan auction - the emails are flying fast and furious. Only 2 people dick us around, but apart from that it all runs smoothly, and I am amazed I stayed on top of it all.

After it is all over I go for a short walk just to chill out. It looks like we will have 50% of the money needed from the auction alone which is sensational, plus a few very generous people out there (you know who you are). I always get amazed at the kindness from people around this band.


---
June 16th
It was funny today some fans were asking me why I don't have a My Space or Face Book page and I guess I feel I really don't need/want to do it. I just don't have the sheep way of thinking, if all the flock want Face Book or My Space I tend to avoid it- looks it's great for many people and going back to my original thought that everyone should have a diary of some type on the net .... but it's something I just couldn't honestly care about, and in many ways this diary is all I really need. So as long as Deb finds it in her heart to keep putting it up I'm into it, but the rest, I'm just not enough of a white sheep to do them (more like the black sheep). Bahhhhhhhh

Call BA and get into some loud talking with a BA seat admin person, BA has such stupid policy's around seating & flying, I know it will all be ok but on the long hauls you just want to make sure all your seating is locked in. Unfortunately for BA I knew far too many details and I think the guy was really embarrassed as he got caught out , well lying! Bad B.A!

Mark spots a funny letter in the paper today. It read " George Bush likes peace! A piece of Iraq, a piece of Iran a piece of Afghanistan "! (chuckle).

My backwards Bush counters tells me we have 212 days, 1 hr 13 mins and 2.1 seconds before he goes...


---
June 17th
Bic plays Largo, the new Largo next to Trash Lingerie....I always feel I have to say that. Neil pointed out it was across the road from Nude Nude Nude Girls! (I pointed out that if they were nude they probably wouldn't need to visit Trash Lingerie!). The Conchord boys got up and sang "The be all and end all"...and she performed one of her newies "real and imagined". LA is suiting her she sounds so charged in her emails. Next largo show for her is July 8th, I wonder who her special guests will be?

With the weather getting cold,I decided to chop some wood into small bits with the axe, of course it starts to rain so I'm digging it, wet and chopping wood- so blokey. Meanwhile I can hear Mark in the garage swearing at the rain, it's so light, what's that all about bloke?

Happy to report that the Charity Project has officially hit it's target, 2 more cheques to clear from overseas so I'm waiting before I tell everyone, I guess I already have (here) - so we will have all the information on the whens wheres etc during the next few months, really really stoked with this. So many people have been supportive of this project, it's a really good one- thank you diary readers.

Next I get in Warner-Mushrooms latest figures for Mental Notes, we start our stock targeting in a week+, will be doing it in several chunks. It will probably look funny to Warners, an album that normally ships (if it's lucky) 12 copies a week will suddenly start moving 500 at a time. I know they'll run out of stock....... guess they'll just have to re-press.


---
June 18th
Mary Ann has mailed the Let It Bleed Stones book, it's like the ultimate book on the Stones and cost us both all our pay..... but thanks to the Pineapple Head she saved us about $150 on postage, which is wonderful. Thank you gal!

We receive this excellent Judd track called 'Nobody Home' very Syd..... but love this one, could be my favourite new song of the Phudd man. S-Y-D line is cool......some lovely vocal work and you know when the ol' bugger stretches deep in for those lyrics he can call up the magic. I'd buy the new album just for this song.... a bit impressed to say the least! You know it's 2008, you think you've heard some of the best songs and you just hope that some people release an album with a few good songs but have to say this song it does it for me (hey it might only be ME that feels this) but on a Sunday at 1.57 I just want to play it again. Wonder how all the Syd Barrett underground fans will feel about it.....he's sure to get some feedback!

I have a feeling Hellboy II (The Golden Army) will do the business at the box office this time around and beat the first one (it did around 100 million smackers). It opens July 11th and like the first one Guillermo del Toro is back in the directors chair- lets face it after the fucking brilliant Pans Labyrinth casting his magic on Hellboy II will make it a visual feast. bring it on.

We hear from Tim Finn today which is good so i can stop sulking at last.... all good in fact.

Mark drags me out in the Kalorama cold today for some filming of Rated PG I see snow on the hills and sip warm water so I am not breathing out frost. The final shot has me in some Hedwig glasses and my arctic coat - we got it done...slowly making progress. Thanks Igor it's worth the freezing to get this done.

We visit Noel so he can sign a few auction prizes, he doesn't answer the door so we head around the side and spring him working on MUSIC on his Mac. No PC shit for Cromb, you just know MACs are it when Noel uses one- anyway he plays us some of his musical creations , nice sounds .... it's a musical week.


---
June 19th
You'd think with the recent flooding in the US mid west that Mr Bush would encourage the targets set in the Kyoto protocol but no , life goes on like the weather isn't getting worse and things are not heating up- this is the man who basically destroyed the electric car what was I thinking..... I'm sorry I always sound like I'm slagging this dead beat off, and you know I AM! He makes John hoWARd look good (well....)

Ben calls from the Crowdies tour, what good news- congratulations guys - so happy for you both.!

Call into our travel agent and our passports are still at the Russian embassy , still a few weeks to go so not worried, it takes time, we'll have them in a week. She looks at me horrified when I am talking about Prypiat and the Chernobyl 'Dead Zone' - other people get excited over palm trees and club med... we thrill for chernobyl with it's rotting sarcophagus and the town of Prypiat being reclaimed by nature..... hey what's some caesium 137 isotopes between friends! At least we can finally use our radiation tablets!~!!


---
June 20th
Crowdies play some requests at the Sherwood Forest Gig, nice to hear they do 'Helter Skelter' again and 'Together Alone' seems like ages since I've heard them play those two.

Our Skyhook Tony Williams will be away overseas when we are filming for the Interview dvdr, so another Hook- guitarist Bobby Spencer will be in the Interview chair- he also played with Aussie band The Angels after leaving the 'Hooks. Just be nice to catch up with Spence again.

Not sure what has caused it but I am really spirally tonight , I can almost feel it, massive sadness and some anger, just rolling over me and kind of dragging me down. No drugs or drink for ages so who knows what it is. Just wanted to run away but felt I had nowhere to go. Thankfully calmed and had a long bath and it all helped. Can't remember ever being this bad, scared me a bit. I'm sure I've bummed a few people out, guess people aren't used to me flipping out, I can't always be the happy little vegemite ...... I'm more concerned as to why I snapped a bit! Really horrid.


---
June 21st
The Verandah all covered in mist- looks like the last chance cafe! A small hawk lands nearby and just watches me out of the corner of it's eye. No other people just me and her, she's loving the fine misty rain and wasn't sure if she was hungry or just wanted to say hello. Such fine birds, such large talons ....

I head home and plant quite a few callistemons for the birds to enjoy- they are basically all different coloured native plants- of the bottle brush variety. Putting in a plant a day now.

Some neighbours have a party on and it now looks like Rosemaree is visiting to show me how to use my pasta machine so I'm skipping the BCO gig tonight. Rosemarees Italian sauce no way are we missing that- sorry guys! Promised we'd be at the party...keep our word.

Home in time to light the fire for Rosemaree, glad I chopped the wood. The pasta machine is great, she picked a good present, and its red! The pasta is excellent and we feast like kings and queens (cough). The pool table gets it's usual work out and the jukebox up loud-well it's always loud as it doesn't seem to have a volume button! A few Glayva's lots of chocolate and some episodes of season 4 of MASH and before long it's late. In the middle of the night a huge wind storm hits Kalorama and I pray to the tree gods to let the sleeping giants stay upright..and they do (Phew).

Banshee spends the night with Rosemaree but visits me at 6.00 in the morning for food and to go outside.


---
June 22nd
We have some breakfast down the road, very few people about , it's that sort of day. Head to the bakery and buy one of their apple pies just can't help ourselves. The afternoon we work in the office, just playing catch up. I email Nick from the crowdies but he's probably asleep on the tour bus. Hear from Deb and decide it's a good idea to do a double diary, and that way we are up to date.

All the best and don't let the world get you down

PG

---
If there are any problems with this site, please contact webmaster@aswas.com.