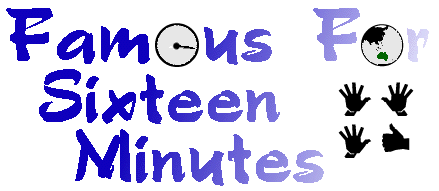 The Life and Times of Peter Green
Archive: 4 August - 18 August 2008
---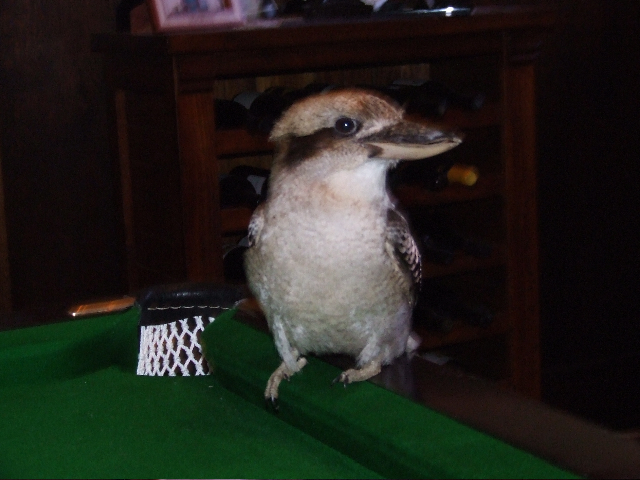 Home again to a Pool Playing Kookaburra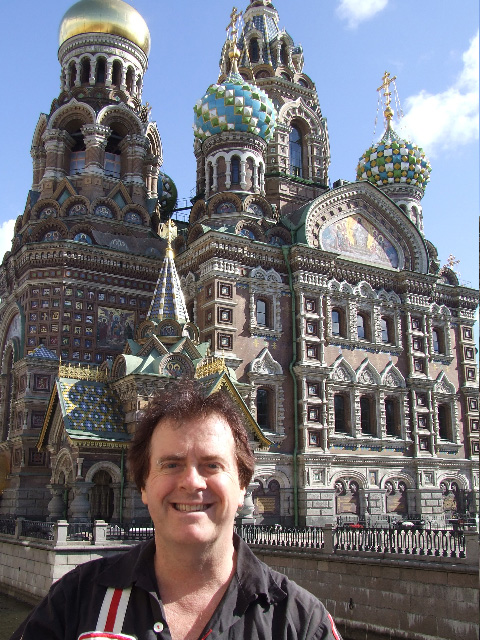 PG and the Church of the Spilled Blood- St Petersburg Russia
---
August 4th
UK-Heathrow Airport

Well today we are staying at Heathrow, as our flight to Russia tomorrow leaves early and to get to it from London means up at some god damn terrible time and fighting the morning work rush and all the other joys of the tube in the morning, so Heathrow didn't seem too bad. I leave Mark at the hotel and decide I'll walk back from the Hertz car drop off as they don't have a bus for our hotel area. Good exercise.

It's quite hot outside so I carry some water with me, just in case the walk is further then I expect. I cross the lights to the footpath on the other side of the road. I notice a police car parked on the other side and didn't really pay much attention to it. The shrubs along the side of the footpath are quite chunky like they haven't been pruned for months. I follow the path around the corner and it abruptly just ends! Like no more footpath. How totally strange. So I cross the road and walk past the police car. I smile at the chunky cop driving. 'Someone stole my footpath" I laugh.

As I start walking Mr Chunk calls me back. I'm polite, in the past the UK police have always been quite civilized. Within a few minutes I find out this cop is a total arsehole. He starts hassling me for walking back from the hire car company. The classic piece from this jerk is that he refuses to believe the concrete raised area that runs parallel to the road is a footpath, despite it connecting to a set of traffic lights and running next to the road. This guy has some total crap attitude- and I can see why. He's stuck in this small joke of a police car, a hot day and obviously hates his job. I allow for it, decide to try and be civil but he actually starts shouting at me. In the end I decide this just isn't on, and as I look to the side to make sure I'm not going to be plowed by traffic & he bellows that I haven't the decency to look at him while he is talking to me. I give up and point out that there really is no need to scream at people and there was no law in England that I had to look at him (saying that he really was an ugly bastard, like why would you!!!).

I decide to try again and ask him if there is a walkway on the other side of the building and he just carries on. In the end I just know the jerk isn't going to let up so say I'll head back (down the footpath that doesn't exist in his small mind). Of course he wants some final word and I just shrug, not giving a fuck anymore. As I walk off I feel like I really tried to be civil to this dick, so I turn pull out my pad and write down his car rego. Like I'm going to put in a complaint (which I just couldn't be bothered doing, lets face it no witnesses) saying all that if this guy is so strung it's probably only a matter of time before someone decides that they hate him and put him out of his misery. It really made my thoughts on the English Police become quite crappy. I hope the English summer just heats up and this little piggy gets baked in his car- and if you are near the Hertz office and decide to go for a walk- change your mind as the footpath really doesn't exist, well not in everyones mind.


---
August 5th
London-St Petersburg -Russia.

Up early, too excited about Russia to sleep. A driver is waiting for us and we check into BA . use my Gold One World card to get into the BA frequent flyer. I think we confused them, as we somehow ended up in the really really good frequent flyer lounge- or maybe it's just a great lounge. Mark eats and reads, I try their internet. Was amused to find that in the BA lounge the Famous for 16 Minutes website, is actually banned for profanity, just had me in stitches. Success is getting banned somewhere I'm sure. Love it.

The flight is ok, Mark was convinced it would be bad but it was fine. I finish the Adam Ant book and it gave me an insight into people who are bi-polar. It's a fun read, and in some parts a bit sad.

Fly into Leningrad and our driver is waiting, I was expecting a Piter Grin sign and was totally let down with a Peter Green sign. The driver offers me a smoke, I forgot that all of Russia smokes. The traffic rolls along fine except for the final 15 minutes but our driver knows 'shortie cutz' and we arrive at our hotel. It's the Arbat Nord Hotel, which is a small boutique type hotel and I must say- incredibly efficient and the staff are excellent, and nearly all of them speak some English, as my Russia does suck. Our room is great, clean, cool, and the perfect example how an average size room can be made to feel open and fresh (take note Holiday Inn Express Victoria). Probably the only complaint about the hotel is that the hot water is a bit unpredictable but that is to do with a limited system and a hotel that's full, if that's the only fault it's nothing. Our room looks out over a Russian courtyard of some apartments next door. They (like most of Russia) are being renovated but are kind of cool, rustic, crumbling and in a few rooms the tenants are still hanging on, while the block is changed. I obsess over one apartment that has masses of flowers and huge shelves of books (I think) . A dark haired woman I'd say in her thirties lives in that one with big glasses and a serious expression. She'd make a great character for a novel.

We take a deep breath and head out into the arms of mother Russia. The newspapers are full of articles on Russian author Alexander Solzhenitsyn who died on Sunday. Through his writings he made the world aware of the atrocious Gulag, the soveit unions labour camp system and he was forced into exile in the early seventies. In 1970 he was awarded the nobel prize for literature. "One Day In The Life Of Ivan Denisovich"- one of those must read books. Eventually Stanford University invited him to stay and work in the USA. It took till 1990 for his Soviet citizenship to be restored. He died of heart failure on the 3rd. He's everywhere tv, newspapers and lines of students clutching his books.

Our day ends at the local deli and it's amazing- the food looks fantastic and the deserts- oh baby. The cutest Russia girl serves us and gives me those Lady Di eye looks. She giggles and is really sweet (as sweet as the sweets on display). Nice girl. She wants to touch my eyebrow ring- not in a sensual way but as I look around Russia seems very short on piercings, so once again I am a novelty.

It's taken years for me to forget about it but Russia reminds me that when it comes to body piercings some areas they are still a new thing. Sleep well in our St Petersburg room, we check for recording devices and micro cameras first.


---
August 6th
St Petersburg

Solzhenitsyn burial service was at the Donsky Monastery and so many famous Russians attended especially from parliament- was amazing to see. He was then buried (same day) at Donskoye graveyard.

I discover that our bedroom window has a large area where you can sit and read or even have a nap. I spend time here on my big square pillow writing and reading.

I've learn't 3 new Russian words and can identify banks, post offices (mouta). We sat with the locals for dinner, it was a bit bland but we pretended it was fantastic, the cook came out and was excited that we liked it that much. We call into the local bakery and I cover the 'real' diary in chocolate (opps). Today we walked around Nevsky street, to St Isaacs Cathedral, to our favourite church. The Church of the Spilled Blood. The tourist markets are behind the church, I did buy 2 Russian hats, they were cheap and kind of silly so hat to have them. Mark talks me out of buying a female KGB ID wallet and paperwork. I thought i could have a photo dressed as a tough Russian woman and get away with hassling tourists by waving my ID! No? OK!

We seem to use the Church of the Spilled Blood as a central location to get back to the hotel. What an amazing building, I picture it covered in snow during Winter. We chat to a piper and Mark films him. We are the only people who give him a donation. A bit annoyed that all the American tourists film him, photograph him yet none of them give him a single rouple. Bit horrid. After all the tipping in the USA you'd think they'd give this skinny talented man a dollar or two. He shows us his music sheets, such a variety of tunes. Nice old codger.

We check out the Church in great detail, by the canal under the golden mosaic of christ is a small mosaic skull, it's one of my favourite parts of the church. The sky is blue for a short while and fluffy clouds fly by so my photos of the steeples look very cool.

Talk to a few Russian locals. One lady Miselle has a small stall, we buy some nesting dolls, and fall for the Bill Clinton Doll. You unscrew Bill and inside is Monica, inside her is Paula Jones, inside her is Hillary and inside her the final doll is a cigar! Those Russians and their wacky sense of humour. She also has a Rolling Stones Matryoshka-Babushka doll (I think that's what 'nesting dolls" are really called). The Stones one is really rare, we've only ever seen two so of course had to have it for the office and one for Greg Skyhook. A few other Russians help us out with directions, the saving grace of my map really are the cathedrals , my Russian is not that skilled to read the street signs.

St Petersburg is truly a lovely city and despite what our road crew said, the people are both patient and kind to us. We never got mugged, hassled or spat on. Though at breakfast a group of senior Americans travelling did have their wallet and camera stolen. I think street thieves tend to pray on the old ones in groups. A bit like Lions and Buffalo, when one strays from the pack the lion strikes.


---
August 7th
St Petersburg

Mark almost accuses the Russian maid of stealing his Split Enz 'snot' Tshirt. I find it folded neatly under his pillow. I just couldn't see her wearing this one Marky!

I dreamt a lot last night so a bit bleary eyed today. Breakfast was good, we are eating healthy. My contact warns me that large qtys of Russian fruit, especially blueberries (my favourite) are showing up as being radioactive, Chernobyl is starting to play up again. A real concern.

I win my complaint against the Holiday Inn Express (which we now call the flea ridden shit box) and they refund a big chunk of our money, as they should. That feels good.

We head to the Hermitage today. You just can't go to St Petersburg without visiting this amazing place, it's mostly set in the magnificient Winter Palace (most of the interior was remodelled by Catherine the Great around 1830 and it remained an imperial home till 1917). So much art, just bursting at the seams, Peter the Great was the one who started the collection all those years ago. I've heard their Egyptian area is very cool too so looking forward to it. We arrive and 7000 people are lining up, so says the ticket man and he would know as he is clicking them as they pass. Our timing is slightly out, it's the one day a year where it's FREE to go so every Russian decides they must. I have our pre paid print out from the net. Years of touring and getting backstage have taught me one thing, how to avoid waiting in line with 7000 people. I grab Mark put on my best 'official face' wave the paper and pretty much walk in the front door. I do pay for a video pass so Igor can film, which I'm relieved we did as there are security ladies in every room that run up wanting to see "Ze Pass"! It's amazing, 4 hours later my brains are fried, man should not see this much art, sculptures everywhere. We love it and somehow stay one step ahead of all the numerous tour groups. "Here they come , run' is our new mantra. If you took away every piece of art you'd still love this place, every room is like a piece of art, from design to lighting to the painting of the walls.. The Egypt room doesn't disappoint, I'm partially reading old stones and just digging it. Mark is filming away, he should just do his own DVD on The Hermitage. The HD camera capturing some cool images. Finally we both decide it's time to go, we just can not absorb any more. I leave with my head two sizes bigger.

We wander through the streets, even simple stuff like watching the ducks on the canals is awesome with the amazing Russian buildings in the background. I find some sort of peace here, it's like the world in my head has gone silent, can't read all those people's thoughts (could be a Russian thing *grin*) just look at Mark and smile. St Petersburg is brilliant.

That evening I go to the Russian supermarket by myself. I always think by going to the supermarket you throw yourself in the deep end, getting the money right, at least if you can't read the label you can usually tell what something is-well most of the time. I learn to say no plastic bag in Russian and that I'm not a member of their frequent shopper discount card club. Watch some Russian TV, so many channels.


---
August 8th
Train- St Petersburg- Moscow

I extend our hotel room till 7.00 as our pick up for the train is around 10 pm. We slept in today, the beds are good and we like our odd square pillows. A fine rain falls outside, loads of rain on this trip. Mark does his rain cursing, it's now a daily ritual. The American tour group talk to us at breakfast telling us we are very brave exploring the streets as a duo. We don't feel brave, it just feels normal. I think their stolen wallet-mugging has freaked a few of them, which is sad, Russia should be something they love, not to be feared.

Head off with my handsome travelling companion in the misty rain to Peter & Paul Fortress (yes named after Messrs Green and Hester). It's the oldest building in St Petersburg. It's been used as a political prison, the museum of Astronautics and rocket technology, which still has rooms on the island. So we intend to check them out. It takes us a awhile to locate that area as there are so many structures here. But we find it. It's the very spot the Russians built the first liquid fueled rocket in the 1930's. It's a nice little island and great views across the Neva river and bridge. Tourists seem to be walking, driving and tripping in front of Marks camera today, everytime he goes to take a shot- odd. I talk to a cute girl who is from Siberia and heading to Australia for university next year. Buy some fake fur hat off her and a few presents for my mum and sis.

We check out of the hotel and leave our bags in storage. We head to Cafe Plush. I get the feeling it's one of St Petersburgs late nighters, loads of fake plush fur around the door. It's small but funky. Staffed by 'lovely Russian women comrades'. My piercing makes me a novelty and I know they are discussing what other body parts must be pierced. We eat, we drink, we take our time and they encourage it, they seem to like us, no angry Russians here either. The food is good, so if you are in St Petersburg try Cafe Plush ( www.plush-cafe.ru) (Great cheesecake!)

On the way to the hotel I get us lost, the first time. There are no Cathedrals or familiar landmarks- oh shit. I could be taking us anywhere. The map in my head fails, only for a short time. The little voice tells me to cross the road and walk up the street. It's a rather suss street, there are no people on this street, there are few lights on this street, there are many many alley ways on this street.

I expect to see prides of american tourists running past me to escape whatever lives on this street. After a few minutes a calm returns to me as I spot a familiar deli and the cute girl waving to us from the window. We are close to the hotel, and arrive back with 15 minutes to spare before our driver arrives. I wasn't really worried, honestly, nothing like being in a city where you can't speak the language, or read the street signs. Thanks God for Russian delis and cute girls waving *sigh*.

Our driver zooms through the St Petersburg streets like we are some fragile cargo that needs to be delivered asap. He forces his car in between the traffic jam (and the people asleep in their cars on the corner) and soon our bodies and bags are deposited in front of the station. That's it, his mission over he disappears into the night.

The station is crazy , Russian ants everywhere, the train systems is used a lot. So we have two first class tickets, in Russian, no information area at the station and not a single tourist in sight or someone who can speak English. This is good in one way as I am forced to try and work out- the train, it's number, our carriage number, the platform. I know the departure time (5 minutes to midnight which has a romantic russian train mystery ring to it). So after awhile I can read the departures board, well kind of. I spots chunks of tourists now looking really uncertain and worried. Over the next 10 minutes I read a dozen fellow passengers tickets (and pray I got it right, sad when the Gryphon is their last resort). My good deed for the day.

Mark is minding the luggage and it's close to midnight so we are both yawning. Suddenly our train pulls in, it's like a giant snake, the engine is sensational- so Russian!!! Out of each carriage hops the "provodnitsa"- which is the (usually) female attendant that runs each car.

My travel book had a brilliant section on these fine woman of the rail. Under the heading of "SHE WHO MUST BE OBEYED"! "...these carriage attendants are usually women, with some of the most distinctive hairdos you'll come across this side of a drag queen convention".

I was kind of thrilled as they all lined up for the next 20 minutes next to the door of each carriage and the author was right. Ours who I called Miss Provo had a bouffant that defied gravity and cast iron legs and eyes that said 'do you really want to fuck with me'! I spent quite a large quota of time trying to charm her. Eventually we got some video footage before we left giving her a cuddle (well kind of).

The provodnitsa's jobs are many, from tickets to linen, and making a fine cuppa in the morning. She was happy to show me all the secrets of our first class sleeper, the two beds folding down and hidden doors opening underneath to hide our bags. Mark saying his wouldn't fit and somehow Miss Provo making it fit! They have snacks and it has been rumoured that some cook up meals at home and bring them along to earn some extra cash. The final hint in my travel book "butter them up the right way and your journey will be all the more pleasant". We made the effort and it truly was, I couldn't imagine what pain these terminators of the tracks could do to someone they didn't like in the middle of the night . I love them.

Our sleeper was great, and thankfully our carriage not too packed. We got cosy, read, and I think i had a few hours sleep. I peeped out the window as Russian backyards rolled by, little lights and the odd person alone on a remote platform. A truly nice way to see Russia and soak in some flavour, saying all that I was happy that we were not stuck in Obshchiy class, but 8 people are crushed into the one room, and you could not lie down- so was happy to enjoy it in SV 1st class, lt's face it how often will we get to travel on a train to Moscow.


---
August 9th
Moscow and points in between

The train pulls into the station and I swear every person lining up is puffing away on a ciggie. Our driver meets us, rather serious face and says little, to be honest haven't a clue if he speaks English, he seems to nod a lot. We spoilt ourselves and are staying at the Marriott Grand. Today is a busy day.

It's early but thankfully our room is ready. The Russian government really try to keep tabs on you, everyday hotels around Russia fill in bits of paper that tell them where their guests are.

We meet up with our friend Afanas, which we have been calling Sarge because of his military background. We are meant to be off to the Ukraine for a quick run to Chernobyl Dead Zone and Pripyat. It means a small flight and car, if all goes well we will be back tonight on a last flight. We only have a small backpack, the HD camera and some extra gear. Leaving everything else in the hotel (we mess up the beds) so it looks like we are in the room. I take our copies of passports and visas and we hide our real passports away in our coats. You do whatever you can to keep your passport. Russia especially some of the poor paid police have a habit of taking your passport.

Afanas is great, we find out it means Immortal and probably relates to him surviving in war zones. I am careful what I right as we so don't want him getting into trouble. Our first sign of a problem was when his cell rang and we pulled over. Next we used our navman with the Russian maps to made a 'slight detour' and it takes us through roads that look like they only ever see one car a day. You start getting strange thoughts in your head, like being bloodied to death with a chainsaw, or other such fun painful stuff- hey we've seen all those movies!!!!!!!! Nah I trust the immortal one!

Afanas tells us that he is being called up for work, which basically means military stuff and Pripyat is off. The other 2 reasons, quite a lot of fruit throughout Russia was found to be radioactive over the past few days, especially my favourite blueberries which could mean several things, none of it good for us. We keep hearing that the 600 million Euros "new" sarcophagus is still aways from being completed but the old sarcophagus (especially the bits covering reactor #4) are starting to have numerous holes appearing. A year ago they put some strengthening 'braces' over it (keep in mind the original concrete cover was meant to last only 30 years, it's been 20+). The other worry is the missing 40 metric tonnes of uranium equivalent of fuel!!! I know the target date for the next 'safe' confinement structure was 2011 but no one seems to know if that is on track or even if they have the millions of dollars. It does sound like they have more leaks, and we should be worried, but Afanas lets us in on a bigger worry. Russia is now at War with Georgia and South Ossetia area in particular.

Our afternoon gets more surreal as suddenly there are thousands of troops, many already left in the past few days. My tigertops shirt looks almost military green. A few favours are obviously pulled as we need to get back to Moscow. Marks pet fear of flying in a helicopter comes to mind and to be honest I am freaking out inside. I remember telling my sis in Nepal not to board the Russian made M1-17 russian made helicopter as it just looked unsafe, and it was with all the WWF people onboard dying. This time it's a military MI-24 (at a guess), there are 12+ of us onboard and it feels a bit squashy. I look out at the firepower that this baby has and I think I'm told it has radar decoys, or something like that. We are pretty much given the cold shoulder treatment for awhile and told to sit quietly and especially no photos. I'm getting the vibe a certain person will have his arse kicked or worse for us getting this ride home. Marks face is less white, and a part of me is loving the ride, this baby moves fast and I obsess over the missile tubes. It's way too freaky. Eventually I offer some chocolate to some of the army guys and they smile- amazing what chocolate can do. Still I could tell we were in an area where Aussies shouldn't be as we fly through the skies.

We are back at the Marriott (and a rather expensive taxi ride from the airfield) by late afternoon. We are both wired from the excitement so go for a walk and the most obvious place is Red Square. I know the Kremlin should make me excited but compared to the rest of the day this feels quaintly touristy. We have a coffee and chill out and check out the rest of the Kremlin. The buildings are great and there appear to be brides everywhere, weddings and weddings. It's probably just a great backdrop for wedding photos. We just keep talking about today- it was surreal and yes scary.

We both sleep a deep sleep tonight, it has been a long day and I make a note not to eat any blueberries at breakfast. Before we fall asleep we watch the government sanitized version of the Georgia invasion on TV. From What we seen today this had been planned for awhile and Russia was just waiting for Georgia to give them any excuse to do this, if my understanding is correct the Ukraine could be next. It's all about Nato, Ego, Oil, and well more ego. of course the people stuck in the middle who just want to live their lives are the ones who get their houses bombed and have family members killed, I sometimes question the human race. I'm careful not to slag Russia off, we were looked after but War is never a favourite topic of mind.


---
August 10th
Moscow-Gorky Park

I'm up early so i watch some cable news as it gives a more broad picture- sad images of old people in georgia with their houses destroyed.

The rain is still falling outside, a nice wet day in Mockba. Think they are trying to make us pay for our 'included' breakfast so I keep signing the bill "Banshee the cat' so I can say that's not me or my signature. I take Mark down to Gorky Park-famous for it's numerous mentions in books and movies. I've planned the walk and kind of know where we are going. Down tree lined Tverskdy blvd, swing a right before the Kremlin to another amazing Cathedral (of Christ the Saviour). Some school boys obsess over my piercing, people still stop and stare- I thought it was just my naturally good Brad Pitt looks they were admiring but know it's the small metal ring on my eyebrow. All this time I've forgotten about it but to the citizens of Russia it's something to look at. I give my best Vampire hiss and the school boys are on their way- bye lads. Pose in front of the giant stone lions at the cathedral-they are impressive.

We head down to the Moskva river and walk along the banks till we spot the massive Peter the Great Statue. I so want to wear a Peter the very Average Tshirt in front of this -so the two Peters can be compared but alas I can't find a Tshirt printer. The statue is amazing, it's surely bigger then the Statue of Bigotry (opps) and hey this Russian baby squirts water too-wow! It's very close to Gorky Park (and also one of the best Russian chocolate factorys).

You see Gorky park from the bridge and one area has these soviet workmen attempting to weld and repair amusement park rides. Gorky is meant to be a park of culture-the 3km+ amusement park has sen better days- the entrance if grand but after that- it's decay. Some rides look fine, some look like collapsing and some have. It's also where ex KGB people retire to, and they are a bit obvious- they wear nothing but black and have rather large handsets (and no guns). We soon figure out that they are all in a set quadrant and obviously can't leave the area. They start to obsess over our filming- as soon as they see Marks HD camera- I have a feeling they think we are a news crew. We try to be polite but it's pointless. People are happy snapping with cameras and we show our tickets where it most certainly does not say you can not use a video camera. You just know it's about the decay. The powers that be certainly don't want Russia looking like she is a rusting mess. Which is a bit sad as Russia is truly beautiful especially the buildings. I love how Gorky Park is in it's death rattle, I love the huge rusting ferris wheel and dodgy dodge'em cars.

We decide to have some sport with our kgb mates and we separate, Mark hides the camera I have the big camera bag- they grab their radios as we both walk in different directions. It throws them, they pursue, I let Mr Black get closer and closer to me, suddenly I turn and walk straight towards him- my secret shadow, and the he freezes knowing he has been busted, I turn and walk into a game area and throw some prize balls, win a bear which I give to some kid standing nearby.

Meanwhile Mark is filming and being chased, he films is chased, films is chased. We rendezvous and decide to confront one security guard. He doesn't understand, we act like we are just stupid tourists.

We give him the slip by pretending to board the Buran Space Shuttle that is located at the park but instead we head for the small rotting ferris wheel and film some segments for RATED PG. Nearby one a huge round stage is the equivalent of a Russian Idol winner belting out her tunes and being so passionate- to an audience of three people. It's all kind of cool.

I jump in a paddle boat, lets see Mr Black swim out here and get us, a mother and 4 baby ducks paddle past, they live on a small floating house in the middle of the pond. A baby duck climbs onto the paddle boat and stares me out (KGB Duck?). Next it's 2.00 time to sign copies of Russian BANG! on the small stage, but hey I get 5 more people then the Russian Idol winner Trillia. The rain starts, Gorky Park has lost it's novelty so we escape home. We call into the coffee bean for some food and to relax our feet- we really walked a long way today. Another fun day.


---
August 11th
Moscow

I love the underground walk ways in Moscow that get you to the other side of those busy streets. They all have hundreds of small cavern shops with a single window where you can buy an assortment of bits and pieces, also some cool buskers and every so often a suss dude. I just wander around appreciating this day to day stuff.

The Marriott has been great, yeah you pay for it but the beds are great, pillows brilliant, food ok (except for the radioactive blue berries) . However room service is truly the great rip off. We worked out a coffee is $35.00 aud, a bottle of Jack Daniels is $730.00 aud and a pizza is $145.00 aud! Yieks. Pepsi (small size) is $30.00 aud, we paid $1.10 aud around the corner from some little russian lady. Yeah we avoided room service.

We head to the Zoo, only because it has really cool gates. We both felt a bit strange as I'm sure it's not super animal friendly, so it was a relief in many ways to wait several hours with the other locals and the gates just didn't open... so we gave up and left which is ok as animals pacing back and forwards is a bit distressing.

We walk past the Museum of the Erotica where Rasputins dick is pickled in a jar the whole 30cm of it! Holy hard on Batman. Those Russians have museums for everything. The Museum of Etiquette, the Museum for the KGB, the Museum of Forgotten things....love it! I think i'll end up in the Museum of Forgotten things.

The rain is still falling, Moscow has very clean streets and they look impressive after a good wash down from the weather too. Grab some bits and pieces at the market, we are still amazed that postcards are so hard to find here. The only place within a few miles had a massive 6 cards available. I'm out buying water and some tanks and other army vehicles roll by. Tanks in the city, how odd is that.

I watch some live footage of Russian troops moving through the separist enclave of South Ossetia and they are rolling towards the city of Gori. I keep expecting to see Sarge's face appear pushing some media cameras out of the way. The Georgian tanks are digging in , but really what chance do they have against the Russian army, it's massive in comparison- and it won't be a David and Goliath victory. I keep hearing people talking on the streets and at breakfast, the Americans all say 'Bush won't do anything' and he wont. The US trained some of the Georgian troops and their PM was educated in the US but Bush already has his hands full- what can he do, encourage the US Winter Olympic team not to attend the Russian Winter Olympics of 2012. Bush leaves soon, already the world hates him, and I'm sure Russia uses Bush's weakness to do this now. I'm not a politician or can fool myself into thinking I know how Russia works, it's complicated. But, this mini War isn't as black and white as it seems.

I'm more concerned about Mark throwing his daily 'rain' tizzy and his infamous 'leaking shoe'. he's used all my gaffer tape to try and seal the hidden leak- it keeps me amused daily how he hair-dries his sock and shoe, I wonder if the other 9 million people per day that use the Russian Metro have such 'shoe stress'. Please God let the rain stop soon so his shoe stays dry. We are simple tourists with simple requests Lord!

I go for a solo walk around Moscow in the late afternoon, it will be ages before I ma here again so go and absorb this wonderful freaky place. I think Mark stays in to avoid his wet shoe phobia.


---
August 12th
Moscow-London

We wake up early and then both fall asleep again and almost miss breakfast. I'm still signing 'Banshee the Cat' on the bill. *grin* Lots of American Grannys at breakfast, one is quite a sweet ol' gal and is off to Australia in February and wants to know all about it. Like ALl about it- I offer her suggestions on piercings!!!

Our driver arrives and we are off to the airport, it's about a 45 minute drive away, at least we are flying on a real plane and not a Russian army chopper, much to Marks relief. We still have a chunk of Russian money so we'll blow that at duty free. We go through the security area and I forgot to take my chunky belt off and it triggers the alarm. The security girl is so 'russian cute' (which means she is cute but with some russian style), she grins at me and I point to my eyebrow ring, like it set off the alarm. She thinks I'm flirting and starts winking and asks about 'other piercings' (YIEKS). Meanwhile she has Mark trapped in the scanner booth. I think I might of even went red faced, as I walk off with a grin she blows me a kiss- does my head in. Mark is laughing. We were told that leaving Russia was complicated but we had no problems.

We buy some Russian chocolates that come in this box that looks like an old book. Plus some seashell chockys for the flight. That's it all Ruples used up, the few coins go into the charity bag.

Into the freaky flyer area and it's a really nice area- some good food too and these weird chairs where you sink, really sink low to the ground. I am on the computer using the russian keyboard, I notice that Famous for 16 Minutes isn't banned in Russia (Give them time!). See they do love me here.

I remember little of the flight, English Immigration was fine and soon we arrive at Paddington station. I'm bombarded with voices that i can understand, signs I can read and even smells, it is really overwhelming. Taxi to Victoria and the taxi driver is a big fan of the soapie Dallas and no idea how we got onto that. We all agree that Linda Grey is a MILF!

Lucia is waiting for us at reception and we head on up to the suite. Go out for dinner and that's kind of it, crash in bed by midnight. It's nice to be 'home'.


---
August 13th
London

Try to call Nat from England to wish her a happy birthday but we can't connect to her phone, maybe I have a number missing? I'm sure she's being spoilt in Oz on her birthday.

We take a train to High Street, Kensington and walk through Kensington Gardens. Yes it starts to rain, Mark and his shoe are the next 10 minutes of conversation. I offer to carry him on my back but he ignores my suggestion. We feed some ducks, I consider nailing duck feet on the bottom of his shoes as the ducks seem happy with the water. The wind starts up and some big trees, old sleeping giants ,come crashing down and traffic is diverted. I think someone was killed by a tree nearby. We walk to the wonderful Peter Pan Statue. Now it's hardly ever marked on maps, so the best way to find Pan is to enter the Park near the Italian Gardens (North End of Park) just inside Lancaster gate. Pan is a mere 5 minute walk.

My friend Leanne in Perth wanted some shots, she adores Pan and the rain just added all this texture to him. I take some cool shots through his legs (sounds rude) with the lake that stretches in front of the area where Peter Pan is located. I love this little area and usually bury a wish at the statue, I don't really have one today- maybe 'fix Marks shoe' !!! A handful of tourists come by and I take photos of happy couples in front of the statue. I should be doing this for a living.

Wave goodbye to Peter and we walk to the other side of Hyde Park to check out the finished Albert memorial. Each time I've visited it, when we were doing gigs across the road at Royal Albert Hall it was covered up and under construction. The final result is just great- it's probably my favourite creation in London. Even the gold metal fence is beautiful and I balance on the edge of it, camera on the other side and take a snap using one finger of the fence wrapped around my face- it's almost gold-Borg-like. The building climbs to heaven and is truly iconic, the Statues on all four corners are mighty. Go see it, who cares if it's touristy- it's money that London has spent well.

We catch the train to Piccadilly Circus and visit Zavvi. My better half buys me the Tony Visconti book, in hardcover which I am devouring. Such a nice thing to do. Love ya Igor.The Finns get a mention in it too. I buy some Bolan on CD (hey just got to have Bolan singing the pepsi Jingle!). Am stoked as I have the Suede book and have nearly finished it, no idea why the book was so hard to find, such a good read and kind of sad to watch the drugs decaying the band.

Collect some cash for Singapore from our favourite money guy in Victoria. I hear that Sandy Allen the worlds tallest woman has died age 53. Before I left for the trip a dark Polaroid picture of her with the Enz (all those years ago) fell out of one of my photo boxes.

My fried Sar emails me that another Allan has died too- Christie Allan, a pop princess (PRE KM- Kylie Minogue) who had 2 hits in Australia during the Countdown days- I think she led a tormented life.

Head to the room and re pack the bags, how do I always end up with so many books?


---
August 14th
London and in the sky

Our flight doesn't leave till the evening so Lucia puts our bags away in the lock up. What no rain...yet! We go and see the new Batman movie. Heath is brilliant but I think the movie is too long. We both have a chuckle when Batman talks about 'Operation Skyhook"! Greg Skyhook will like that.... I'm glad Batman is doing well, give me that over Mama Mia any day. I nearly miss the start of the movie as I go out looking for my favourite coffee while Mark is buying dvds.

We get the Heathrow Express to the airport and are ushered through the Fast Lane, I get a rather sexy body search, I felt like I should sit down and have a smoke on the end of the bench by the time he was finished. A bit fresh. is this part of the service???

Sitting in BA freaky flyer area #1 which isn't very good- no food and Mark is grumpy or I made him grumpy. Think we are both a bit jet lagged to be honest. I have one sleeping pill left that I have been hoarding for this flight. Still reading the Suede book and love it. Suede's debut album ranks as one of my top 10 albums of all time. I loved them since they released their first single THE DROWNERS on my birthday in 1992.

Mark shows me a glossy magazine from a newspaper and there is a whole page article on Sharon Finn and her exhibition The Guilded Cage at the Simmer on the Bay exhibition space at Dawes Bay in Sydney. I know we have some gorgeous glossy invite at our house for this but we won't be home in time-which sucks. The article is great, a really nice photo of Sharon too- very proud of her. Feels cool reading an article on Mrs Finn in a BA flight lounge in London.

I pop my pill after dinner on the flight, recline the sleeper bed seat and get a solid 7 hours sleep. Apparently I did sit up and fell back to sleep again- I don't remember that bit. When I finally woke up I felt really good, no horrid sleeping pill side effects. Stillnox is ok unless you mix it with booze. I think I also watched Iron Man- I do remember laughing, Robert D was funny.


---
August 15th-16th
Singapore

The humidity here is pretty full on, like Hawaii. The driver is waiting and gets us to the hotel- lightening speed. The Holiday Inn Park View is lovely, very grand and they give us a cool room, away from human kind as requested. It has lovely ceilings and antiques and just great. The pool is on our level so I intend to swim at some stage.

We are both on weird time zones so when a voice says to me 'are you awake' at 3.00..I know Marky is....and yes I am. So what to do- we go shopping. It's about 4.00 in the morning when we walk downstairs and our taxi has been waiting. Seems everyone knew we'd go shopping. We head to the Indian section of town where Mustalfa is located. A 7 story department store that is open 24 hours and every day. It's family owned and has been running for 37 years. They have everything, if you want to buy 20,000 watches head here, or every Bollywood dvd.... we explore every level. We have some shirts made for us on level 3. Hey $12.00 excellent material. By the time we reach level 7 it's 6.30 in the morning, I can just move my legs, we must look like 2 Zombies. There are some locals shopping in their PJ's, apparently all the cool kids do that...and one lone tourist buying a new pillow. We both resist napping in the bed department. I look at my watch-'hey breakfast starts in 10 minutes at the hotel'. So we exit the shopping kingdom and hey presto there's our cab to take us home.

We walk in the door and off for food. Sit at a large glass window and watch the sun come up over Singapore- after that bed.

We sleep for a big part of the day and house keeping leaves us alone. I think they think we are drug barons- we men of the night.

In the late afternoon we go walking and of course are surrounded by Malls- the people of Singapore love to shop. It's also a great place to escape the heat outside.

Dinner we venture into the hotels excellent Indian restaurant and it really is some of the best Indian food we have ever had. If in Singapore look it up.

I buy my Sis a new bag and a kimono in the lobby at a small shop- when I get home it is her birthday.


---
August 17th
Singapore

The Hotel has extended our room for free of charge, which is really nice. We still have not let house keeping in. I go for swim in the fantastic pool, it's deep and long and surrounded by palms and crumbling stone columns. I just float and relax, fantastic my body is recovering from the flights.

Mark is out spending some remaining dollars and buying a few things. I nap and watch some of the Olympic Games.

We are in the lobby on time and the driver arrives- off to the airport again. We board BA 015 to Sydney Australia for the 2nd last flight of our journey.


---
August 18th
Sydney- Melbourne

Arrive Sydney and declare the Russian wooden nesting dolls to customs. The guy calls over his customs buddies and they laugh at the Clinton one. Pretty much we are waved through. Our Qantas connecting flight has been cancelled so we have to wait a bit and catch a later flight. I get a bit homesick when I see Melbourne out of the plane window- 'we are coming Banshee'!

It's cold outside, I'd forgotten how cold Melbourne can be - a real chill to the air. Avis have lost my hire car so we have to wait till they find another. Drive to the Pet Hotel and there she is, Miss Banshee. She jumps into our arms and is so happy to see us. We get a 'Meow meow' she's telling us something. It says on her room that she is a 'sensitive girl' , and she is, she doesn't really like other cats, that's just her. They looked after her though and she is fine except for the odd sneeze.

Two hours later we arrive at Kalorama, and Mark peeps into the pool room to make sure we haven't been broken in. He says 'someone has left a stuffed toy on the jukebox'. Wait it moved it's head. A kookaburra has somehow flown down the chimney and has been living in the room. I capture him in a towel and take him outside, he sits in a tree and heads off to eat. Lucky he must of flown in only a few days ago. Hmm nice Kooka poo on the jukebox!!!

So we are home, it feels great, another adventure complete. I love travelling the globe with my best mate and his leaking shoe but there really is no place like home!

It's nice to be back

xxxPG

---
If there are any problems with this site, please contact webmaster@aswas.com.