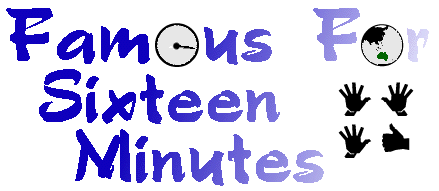 The Life and Times of Peter Green
Archive: 4 February - 17 February 2008
---
February 4th
Good to see our old mate Andy White. He was out cruising the hills and dropped in for a quick photo session and rave. His last album 'Garageland' has been picked up in America so a few shows in the States too. It's out on Wildflower records (April 08).

We get some paper work for the aerial shots, we have so many trees on the property and it's so lush I wonder if they'll have to crash the plane into the foilage just to see the place. Still could be an interesting new angle of Ailsa Craig taken from a high.

Breakfast at RIPE today, Brydie is still working their so that is always nice- such fast service and for the first time they messed up my order- but only slightly. Was considering jumping flight to NZ to see the Crowdies 3 shows, but decided to use the money to pay for the electrician to install my mums cooling system. I may throw myself on Neil's mercy but in the end I'm not too worried, always seems a rush when I go to NZ. Will play it by ear, we will be in NZ soon enough with the Enz shows.


---
February 5th
Misty rain, the mountain slowly vanishing under the fog. Had an interesting email from 'you know who' and it looks like young Liam Finn will be special guests on Ed Vedders- USA and Canada dates on the solo tour. Soundscan has Eds 'Into the Wild' soundtrack at sales of 250,000 in the USA already- these misty mountain days are perfect background for this music- will be interesting to see how it is when played live. Great exposure for Liam too so i hope it happens.

The Verandah closes for a week, so my afternoon coffee writing is at an end for a short period- which is cool- it was getting a bit predictable anyway, and thankfully I managed to get all of TRIP done , as far as the first part goes, editing- the bane of my existence. I have also started on finding the photos - this funny shot of myself in the Nun outfit and Neil in his full hippy gear fell out of the folder- oh yes got to use that one- classic. TRIP is coming together, I'm glad people are so patient with me.

Mark helps me carry some more of the broken tree into the garage for Winter fire wood- will strip to my singlet and saw away- hot sweaty, covered in wood chip....saves wasting it- we only burn wood fall in our fires here. I hope no more trees come down, they take ages to clean up. Like gentle giants dying.


---
February 6th
We open up some of the old trunks and find copies of AFTER DARK magazine. It's from 1974 and just LOVE the adverts- brilliant. So many of them for wigs- we especially loved the advert for The Head Hugger!

"The headhugger is light as a feather, strong as an ox, real as life and expensive as hell!".

How cool is that- brilliant. The other classics were 'Tempo String' mens bikini "Simply tie the tempo string to suit your body size. Let the stretch fabric and nature do the rest"!!!! and of course The 'Pointer' super jumpsuit "for the last fling of Summer, here is a magnificent new jumpsuit from Fritz in durable double knit in your choice of colour combinations. Go Fritz I say! *GRIN* Gotta love that headhugger.

Oh to be part of that 1974 crowd, walking in your Fritz jumpsuit with that headhugger on...... yes those were the days.


---
February 7th
Decide in the morning to head to the city and we are attempting to catch up with Bongo Skyhook. He's off working so we leave a few things at his house. Clear any old mail from 333 at Prahran, have a coffee with the family at Prahran Market cafe- I swear the man next to us had a 'headhugger' on, I couldn't stop staring at his wondrous hair 'creation'.

Call into Rosemaree's but she isn't at home yet, stop at the lights at Toorak Road and spot her car directly facing us- we wave and call out and she totally sees right through us, guess she doesn't have her new glasses yet. Mark should of flashed she would of noticed that *GRIN*. Head to the airport next to pick up someone as a favour and then back home as it's getting late.

LOST returns to Australian Tv tonight and it doesn't disappoint- going to be an interesting season.

Spot Bongo on the news at the St Kilda- Triangle Protest.


---
February 8th
Charge the hedgecutter- the long long hedges leading up to the house need a trim, only Mark's ear hairs are longer (oh and Banshee's too). I add some new attachment so it's easier to control- as someone who used to create the odd Punk haircut way back when..I find trimming and shaping a hedge to be similar- it has a flow to it. I almost enjoy it, almost, if it was a shorter hedge I probably would...but our hedge is now some stylish slightly punky 'cut'

Only 6 weeks till the Enz NZ tour is under way. I'm hoping for a second Auckland show but no news yet. So many bands have gone through New Zealand over the past 3 months I'm sure it does nothing to help ticket sales. People probably think the Enz will be around forever but it really gets harder and harder each time and it could well be the last. I'm really looking forward to these dates as the Aussie shows were a lot of fun. Weird without Malcolm but that's Split Enz, always changing.


---
February 9th
I have a craving for some meat so cook Lamb with lemon spinach and pan fried haloumi cheese. Not bad! The return of the gourmet chef!

Send Iarla and Deb the latest total for the charity project- we are now at $8688.00- Jennifer & Matthew being amazing again and just making this a reality. We are getting closer and closer to the target each week- good to see. http://www.frenz.com/fundraiser.php

I start reading the TRIP text, so many good tour moments from that first Neil Finn solo tour, it all comes rushing back- think the fans will enjoy this diary book with all it's tour bits and pieces.


---
February 10th
Slept in today, just felt I needed to, not sure why but every so often I listen to what the body says. Banshee comes in and climbs up on the bed and gives me a 'wake up lazy bones' look that only cats can do. She gives me a kiss and a bite at the same time- she doesn't know which she is today good or evil cat.

I consider going to the office (yes on a Sunday- sorry Lord!) but I'm up to date with all my work so I put that idea out of my mind. Just a day relaxing, a few calls from friends and a bit more gardening.


---
February 11th
A plane flies over, the people taking some snaps of Ailsa Craig from the air- Mark is in the kitchen with me and we both decide to take our clothes off and run nude outside to be photographed in all our nakedness... but too late it's gone and now you just feel a bit silly with all your privates hanging out! I think we succeeded in scaring the cockatoos (with our cock or two!! Did I really write that- oh well....).

Today we focus on making the Crowded House 'House with wings' fly again... with the motor gone it really won't but we fly it around the room, smoke machine firing away and coloured lights , it really is fun. We are careful with it, it's made out of balsa wood and was used in the clip over two decades ago- frankly I'm surprised it has lasted this long. It's a bit cheesey but i think we end up with some fun shots- that will be used for the 'archive' section of the rated PG dvd that comes with the first orders of TRIP. The things we do..... thanks Marky for being so patient while we filmed this.


---
February 12th
Decide to get my Mum some cooling/heating for her house, (her birthday is coming up fast)- so all my tax refund goes to her. At least I know she will be cool in the brutal Australian Summer. It's the same system as ours and really exceptional, best thing we ever did. At least Mums indian parrot won't die from heat stroke. She's a cool ol' Mum.

I love the Stephen Cummings latest album SPACE TRAVEL, one of his best works. It's out on Liberation . You can check out Stephen's work on www.lovetown.net

Go for a walk to the Verandah, all by myself. Just for some exercise. Walk past the Chateau and it's STILL being built, it must of been 4 years so far. How can one house take so long to create. So nice hiking around the hills, breathe in that fresh air (cough!).


---
February 13th
Our fresh faced PM gives a powerful apology to indigenous Australia who were affected by old policy of child removal all those years ago. Exceptional and good that some of the healing will begin. See Mr hoWARd that really wasn't too hard to do- I wouldn't think you were an old decrepit turd if you would of been decent enough to do things like this. This is a good day for all of Australia. Thumbs up on this one Kevin.

I notice that lovely old Henry Rollins returns to Australia again in April- he's at the Comedy Theatre doing his spoken word as only Hank can do it. Henry Rollins truly is one of my few heroes- you are fu*kin' legend Henry- go get 'em lad! Wish he'd just move here and live- Howard's gone and Bush isn't welcome- sounds like a perfect place to live Henry!


---
February 14th
Sad day- country music icon and general lovable bloke- Smokey Dawson dies at age 94. He was inducted into the ARIA Hall Of Fame the same night as Split Enz and we all just loved him. His wife Dot is still alive, she turns 102 soon, yes you read right 102- Smokey was her 'toy boy' as she whispered in my ear. I can imagine Neil Finn still writing and recording at age 94. bring on the neil Finn Country & Western album I say.

Oh it's Valentines Day too, and I was spoilt with an exotic breakfast. I feel the love... another nice day in romantic ol' Kalorama.

Well it is confirmed Liam Finn will be special guest on Ed Vedder's solo US-Canada tour- it starts in Vancouver early April. Fun shows guaranteed.


---
February 15th
Wow 625 mm of rain fell on Mackay (QLD) in 3 hours- that's a lot of water. Not a good thing I'm sure.

A huge parcel of charity stamps arrives from Janine in Shepparton and helps fill up the three bags- hope Bec comes up soon so I can pass these on-thanks everyone.

Buy food for a weekend baked lunch that I'm planning for Trudi and Rosemaree.


---
February 16th
Sunny day, time to do the washing. We score all these free packets of washing powder from the checkout girl at Safeways-free is good. The sheets are flapping in the gentle wind and it all looks very domestic.

Loads of Europeans at The Verandah this weekend, such a mix of heavy accents. I wear my dance party necklace that was a present from Ben & Jen people always comment on it and I think it's way too cool. Thanks guys.

Pick all the blackberries for Sundays desert. OK I do eat one put one in the pot, each one put one in the pot- yum blackberries.

Greg Skyhook arrives next week to be interviewed about two Skyhook albums, those interviews are always fun and loved by the fans.


---
February 17th
Up early and start the cooking. By the time Rosemaree and Trudi arrived lunch is served. Rosemaree brings a ripple cake and Trudi my rolls and other things that I needed. It was a nice lunch, just fun and food was good. Finished at the other table...the pool table and Trudi did beat Mark on her first game, but lets not talk about that.

1000 protesters turn up Against the "Dredging", at Rosebud today. On a sunny Melbourne Summer day they get under 1000 people, this is from a city of 3.6 million- you'd think more people would of protested if they were against it- the photo in The Age newspaper looked mostly like beach kids just wanting to be in the 'snap'. I think more money should be given to the support groups that keep an eye on the pengiuns in the bay- they are my one real worry over the dredging. Apart from the protest it all seems a bit quiet like it's running out of steam. I'm still split down the middle of the dredging the 'end of the bay' extreme bullshit annoys me though- some of the protesters have more fear raising then the catholic church.

Well by now we would (hopefully) have the ok on the second Split Enz Auckland show. It's on March 29th (same day as Fran's wedding and Gabrielle's art show).Tickets for the 2nd Enz Auckland show will go on sale February 25th. Will be a fun few shows.

Bring it on!

PG

---
If there are any problems with this site, please contact webmaster@aswas.com.