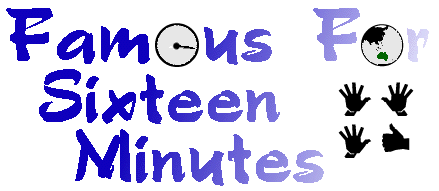 The Life and Times of Peter Green
Archive: 7 January - 20 January 2008
---
January 7th
I notice that Led Zep are #1 in New Zealand with 'Mothership' CD..which is ok, rather Zep be #1 than American Idol or some other horrid stuff. We spotted some pictures of Mr Page the other day and he does have a Nana type hair do- we are all getting old *GRIN*. he still rocks though.

Finally make an effort to send in my Medical receipts from acupuncture, they have been on the office floor for months- need to start putting envelopes into my new funky PENDING box. I get my part of the office all tidy. hey means they wills end me a cheque...yey!


---
January 8th
All our favourite food haunts re-open today after being closed for a few weeks, nice to have everyone back on deck. Our office opens again on the 14th of January so not long. The holidays went fast.

We watch "The Talented Mr Ripley", and love it, Jude Law and Matt D, excellent, nice location shots too.

Japan has 4,000 tonnes of frozen whale meat in storage, that they can't get rid of. So why on Gods green Earth do they need to slaughter more whales. When will the citizens of Japan stand up and say this is totally wrong and should be stopped. I'm sure the tide is turning and many Japanese are ashamed of this horrid act, as they should be, and for those who have stood up and protested, you are brilliant. TIME TO STOP WHALING JAPAN-SHAME ON YOU.

I love this time of year, the sun sets late and i can sit out back on the deck chairs, sipping some green tea and reading Margot Savilles 'The battle for Bennelong"-'The adventures of Maxine McKew'.

Destructo flies in so I feed him, after he does his usual 15 minutes of cockatoo swalking. He sits in the bird house and watches me read, I observe him out of the corner of my eye-such freaky birds. he's probably thinking 'freaky human'...as he is watching me too. The girl cockatoo that escaped has recently became Destructo's girlfriend, we spring them grooming each other and having a bird pash. Cute.


---
January 9th
Bec drops in for some shopping and a quick game of pool. We head to Mangana ,ear rings and I find my lovely PENDING letter holder their..of course, where else would it come from.

Just hang out today, and we play pool, some music on the juke box and talk- australian sumemr days are meant for this.


---
January 10th
Spend most of the day signing copies of 'wings off flies' suddenly all the people who missed out want them and every second order that comes in is for the photo book. Since it's release the postage on this has gone through the roof, 40% of the cost goes on us posting it- Australia Post make the money- seems unfair, but you just deal with it. I make Mark sign them, he moans despite having the worlds smallest signature. There will be a time when we just run out, so I guess people are rushing before that happens.


---
January 11th
Love Morrissey covering 'Human Being' the new York Dolls song, it's one of those bonus tracks on a previous single, have it playing loud whilst driving through the hills.

We watch The Chumscrubber on cable tonight- what a great underrated movie- so satiric and dark, reminds me of Donnie Darko- this will end up being one of my favourite movies... love it. Opps I forgot the 'h' and it read a bit well porny! Glad I noticed- rather embarrassing!

Sir Edmund Hillary dies, one of the good guys who did so many positive things (schools, hospitals) with his fame, people like Justin Timberlake should take a leaf out of Hills book and make a difference.


---
January 12th
Now that the weather has improved we are back on the ol' wheatgrass. Plant a new tray, use a different soil mix. People seem to flock to it when they see a tray of green grass growing in the kitchen. They always brush it like it's a cat's back- how odd. Like it needs a pat!

I have a list of things to be done, one of them is hanging up the latest batch of gold records in the office. So I do my balancing act, chair, table, power drill!!!!!!! Death could just be around the corner. Sounds wanky but we are running out of room, so I start putting them around the top of the office. The office is the only place we put the awards up- keep the house clear of our band stuff.

OK the toilet in the office does have a Rolling Stones gold award for Tattoo You hanging up.... always makes people smile Im told! I hear that laughing while they are peeing...I'm assuming that's what they are laughing at?

Next on the list is to tie down the 'house with wings', the lid comes off the crowdies 'world where you live' prop and I will need to wire it before we attempt to fly it.... it's made of such soft balsa wood I get worried we will dent it. The little metal bits inside that make the wings flap... so basic, but no motor anymore I'm afraid.....

The Greenpeace vessel Esperanza is now pursuing the Japanese whaling fleet, wish they'd share the location information with Sea Shepherds, all sounds rather $ political of Greenpeace- after all are we all not meant to be here to Save Whales not get subscriptions? At least they are chasing the Japanese out of the sanctuary which is good. Go Greenpeace.


---
January 13th
Sneak into the office and do a few hours prep. Just so when we re- open everything is ready. Feels odd being here for a few hours. I work on the Charity Project. We are now 80% of the way to the total which is so cool. Just asking everyone to donate a mere $1.00, who can't afford $1.00, well the people we are building the classroom for I guess. Anyway here is that link again so you can see how we are going, and thanks to all the diary readers who have made such a huge effort to support this.

http://www.frenz.com/fundraiser.php

I unpack my red painted hat box, full of useless stuff- purple feathered boa, Hedwig lip gloss and what do i really need a penis harmonica for? It's a great hat box from the 'Pyramid Travel Goods' company. I love their logo so much I take the box outside and photograph the logo that's inside the lid. Not sure how old this box is, can't find Pyramid Travel Goods on the net...so I'm guessing 1950's at least. Next I give it an airing and add a few drops of Uncle Hessies Patchouli oil (I still have a bottle or two from the box of them he gave me way back).

I re-pack the box with blood red tissue paper and carefully put in my top hat. Nice and safe. Where did that penis harmonica come from anyway?


---
January 14th
Our office re opens, I head down and open the doors- back at work. Just as I do a courier van arrives with boxes of our Enz Live DVD stock, 400 copies and Luton. Well I know what I am doing over the next week or two. I'm just stoked that they are finally repressed without the major menu fault. For those who have been so patient, I've also covered extra costs so they get the special deluxe edition with bonus live Enz cd.

Well Countdown and VH1 have their Australia day Top 250 songs coming up and voting is via the Countdown website. The only problem is that half of the bands we work for have a fault on the voting button and they are only all registering as ONE vote. Make a note to email the Countdown people and company who did the site construction.

The Australia day Top 250 is really popular so it's great exposure, and I know how amazing our little army can be, I'd be happy having 1 or 2 in the Top 10 but it's always over the top (in a good way).... knowing the massive support we have it wouldn't surprise me if the Top 10 is all ours!


---
January 15th
Back at Dr Chiro at 10.00, I jokingly say 'that was quick' normally I doze but this time it was like he walked out one door and back in the other... it was me, I have a hundred and one things ticking around in the old brain. The corrections were good, hear my neck pop nice and loud.... feel good as always.

Hear from Dugald, he's after Fangs number in Auckland, guess he's visiting whilst looking after the Big Day Out stage. He'll be doing the Enz shows in NZ I think so that's great. It was fun having him onboard for the Crowdies.


---
January 16th
Decide someone should really blow up the Cetacean Research Institute in Japan, it's the only way to get rid of them off the planet. No other comments today, Japans whaling has totally pissed me off. Not visiting Japan, touring Japan or buying any future Japanese products till they stop killing whales. As you can see this is pissing me off more and more.


---
January 17th
Our days seem endless , boxing, address checking and mailing Split Enz live dvds. Will be so happy when they have all been done. Sunny Australian Summer days outside , seems awhile since it rained. meanwhile Queensland and Northern NSW is all awash with flooding.

Mark wanted some Salmon Burgers and they are healthy so thought we'd share this one with you. Makes around 6+.

I only use Red Salmon- 400g approx. (no whale meat) mashed potato (cup approx)
1/3 of a cup of red capsicum (diced if you can) a tablespoon lemon juice
1/2 cup bread crumbs
1 egg yolk (I use our free range eggs from Sharon/Joan or Belinda)
some chopped parsley, not too much, a tablespoon+
Ground pepper and some sea salt.
Oil/spray oil is best
6 soft rolls or muffins
Spinach leaves
avocado
1 red onion
Some mustard, Dijonnaise...or mix a tablespoon cream, parmesan cheese mustard together.

Open salmon, make sure you drain it really well. Put it in a mixing bowl and break it up with your wooden spoon. Add capsicum, potato, egg yolk and lemon juice.

Mix it really well and add salt and pepper.

Roll and flatten into six + patties and coat with bread-crumbs (my Mum says you can also use flour)... give them a bit of a pat.

Spray a thick frying pan with the oil. When it is hot add the salmon patties and cook, turn over until golden brown.

Cut the rolls or muffins. I don't toast the rolls but you can and toast the muffins if using those. Add spinach leaves and put the salmon pattie on top. Spoon over mustard/dijonnaise and garnish with avocado (sliced) and red onion on top of that.

I eat almost zero sea food these days, but these are pretty nice and healthy. Nice and fast too.


---
January 18th
Breakfast at Mt Evelyn, I see rain clouds on the horizon, it's all moving down south from Sydney... which is strange as the rain clouds usually move up from us. Bring it on, my water tank is only 50% full.
Good to see the Sea Shepherds doing their thing. To see what this amazing conservation group is about head to: http:// www.seashepherd.org/ A large drag trawler from Japan is tailing the Sea Shepherd ship.

It's not part of the Whaling group but commissioned by Japan to keep an eye on the Sea Shepherd vessel. Hats off to Captain Watson and crew and with the Sea Shepherd boat on the Whalers tale it means it's 11 days straight without Japan being able to slaughter a whale. Hundreds of ways to support Sea Shepherds, like buying one of their shirts. Great to see so many have, the Operation Migaloo Whale Defense campaign shirts have all sold. Whatever Japan does the world is now watching. Good to see that even politicians are standing up and being counted.


---
January 19th
Finally we grab a copy of HEROES the first season on HD. Season two now on in the USA, hope it continues to go from strength to strength, well written show.... excellent. Our favourite DVD at the moment.

Sitting at The Verandah this morning and a fine mist of rain is rolling in, it's nice and cool and quite busy. Writing and reading. A nice way to start a weekend.


---
January 20th
Last day for the Countdown voting and last night the lone Cockroach fan decided to chat and do a thousand votes. So obvious it is one person, after all how many people have such shit taste to like crap like 'She's the one' such an abysmal piece of crap- yeah sure that's the #1 song in the history of Australia . Please shoot me now. If it wasn't for The Wiggles The Cockroaches would be..well nothing.

Of course the fan army flew into a voting fury and Crowded House were returned to the #1 spot. By midday voting was over and Crowded House maintained their #1 spot. In the end all 3 Crowdies songs in the top 10, 3 Enz songs and 3 Skyhooks songs...and yeah 1 cockroach somewhere... you did great guys, never subtle though *GRIN*. Excellent to see Phil Judd & The Swingers at #11 too with Counting the Beat...yeah we voted for the old bugger.

We are still getting emails from people around the sad death of Cosmo the rabbit. Thank you, wow didn't know so many other people had rabbits in their lives. We do miss him, but think about how good he had it, living nearly double the average life of a bunny and a home full of love and crunchy combo.

That's it for now

all the best for 2008

PG

---
If there are any problems with this site, please contact webmaster@aswas.com.