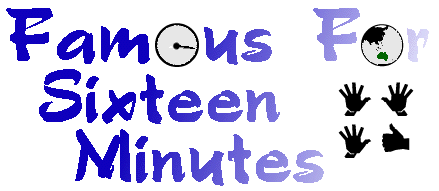 The Life and Times of Peter Green
Archive: 12 January - 2 February 2009
---
---
January 12th
Start doing my work projections around the Crowded House book and other projects. Crowdies book will get underway March 1st, and looking at the mid year release. Should be a nice one for the fans, and fun that we can do this, our 7th book through Rocket Pocket Books. Something like one third have already been spoken for after only a few weeks- which is amazing really- so I'm thinking this Crowded House book will sell out before we even get the master discs to our book printers! Which is kind of weird, but for a small book company like ours it's also nice to have happen.

Speaking of books, we were driving past one of those giant 'barns' where they have book sales for a month, you know 'No books over $5.00' sort of places. It was sweltering inside and the books were scattered, so it was more like a literary lucky pick. I was in need of some sci fi and by chance found an australian sci fi novel titled OPENLAND by Michael Liddy. I'm about 90% of the way through it and find it really enjoyable, well written, and a spin towards a scientific background & style.... with Aussie place names and sense of humour. I'm determined to finish this book and not add it to the pyramid of novels that are growing by the side of my bed, plus I'm enjoying it. I'm sure a few people will pick this book to pieces instead of going for the ride... you just want to go 'chill out and just enjoy the bloody thing'!


---
January 13th
Summer has arrived finally, it's a hot old day out side.

The weather man keeps predicting some very hot weather coming this way- Mark is jaded over weather men- he doesn't believe them. I've been saying this will be a super hot Summer for awhile now. I'm, determined not to let our gardens get fried by the heat. My water tanks are full.

I get an email around Tim and add a few aussie dates to the net. Spread the word, he's back to give The Conversation a second push.

Meanwhile I'm working on a Skyhooks LIVE history- it's for the bands website and really for the fans. So few bands have a complete list of live shows. Skyhooks goes right back to the early seventies so it's a big task. Thankfully Iarla and Deb are adding it to the website in a week or so, so the fans will be over the moon. Now we just have to complete the thing, Greg Skyhook has been amazingly helpful.

Hear that Nick Seymour did well in the celebrity surf contest (Get Real On Climate Change) with the Bass Coast Boardriders Club... Nick in his yellow celeb top and black wetty.... pissing down with rain but hey you are in the ocean getting wet anyway so does it matter. Quite a few weather with you jokes floating about.


---
January 14th
A bit sleepy, it was the 3rd hottest night on record and worse is to come. Think I'll end up sleeping in the lounge room with the cooling on for awhile. The office is still nice and cool so I guess we will work longer days *grin*.

The VIC-NSW border towns are all over 45oC (105F).... they say in a few days that's the sort of temperatures we will be experiencing too. I hope people look after their pets and make sure they have water and shade.

The Planet Of The Apes arrives on Blu Ray. I never noticed before, in the debut movie, when the astronauts crash they are talking about the planet and I think Tyler says 'it's weird no moon';........ now seeing this turns out to be a future Earth... I have to ask WHAT HAPPENED TO THE MOON. It's never discussed again, but it drives me crazy... what happened to the moon.. maybe I need to go back to the original book by the french novelist .. it might say. I will normally just accept sci-fi and roll with it.... but this one bugs me.... strangely I looked outside the kitchen window tonight and could not see the moon anywhere - that worried me. I want the moon back. If there was no moon would that cause havoc with the tides????????? I'm thinking too much.


---
January 15th
We head to Mt Evelyn to do our banking and have some breakfast at Morrisons, told they would be re-opened after christmas break- and they lied. We ran into one of the staff members down the road and stirred her... every year they do this to us, they never re open when they say- you'd think we'd learn.

I love how Dame Edna has her own line of cosmetics...still chuckling over Kanga Rouge! One of the large cosmetic stores has a huge Edna display on Chapel street- always good to see the Dame peering out at us. helllooooo Possums.

I heard Kram from Spiderbait's solo single SILK SUITS (one thing i want to say, your black dress looks good on any old day). Here is a sound link- check it out- http://www.getmusic.com.au/discography/detail.aspx?pid=51352&aid=59103

A fun investment for a mere dollar! It probably will be ignored by radio but I hope it gets some airplay. I'm playing it while typing out the diary....explains all the mistakes!!! Goooooo KRAM.


---
January 15th
Australia is still balancing on a knifes edge as far as not falling into recession. I think in February everyone should make an effort to buy at least 6 Australian made products every day. It's not too hard. Probably won't help but hey it can't hurt. So i've made a note on my diary that every day I get at least six aussie made products. I think buying KRAMS single on line counts!!! So would Dame Edna's Kanga Rouge I guess. She probably has her sweatshop operating at Moonee Ponds as we speak. If you buy Hussy, Bang or Glamour they are all Australian made.

We must of had a bit of sunshine, our power bills arrives and we sold back 1/3 of our power to Origin, so the ol' solar cells have been churning out the power and sending it back down the line. It keeps our power bill under $100. I'm tempted to sue my next pay cheque on the final solar cells. We could always eat Belinda and Joan the chooks to survive (not) till next pay day.


---
January 16th
Lunch at the garden coffee lounge off canterbury road. It's a handy find this one as right near the supermarket. It's good to see the supermarket stocking up on so much organic produce, especially australian organic garlic which I buy a big bag of. Always get the purple garlic (yes mum).

I'm sure US Airlines gives a sigh of relief over it's water landing....Mark tells me the co-pilot did all the flying, but it seems like the main pilot is getting all the glory? I love the shots of the people standing on the wing of the plane, they are all lucky, so few water landings are without disaster.


---
January 17th
I'm wondering if the Crowded House schedule is the same, Neil mentioned to me last year that the band will continue recording in February, I haven't heard any more, hoping that is the case, this next album has to be amazing.

It's a Saturday and The Verandah View is packed, I only call in for a second but two girls are over from Adelaide and have ventured up our way for the view. My coffee girl stirs me when she see's me signing their copies of Glamour . I'm ok about it, how often do I get mobbed ...is two a mobbing? They ask about the next book TRIP, it's not far away. Funny really, it was just an off chance that I was dropping in.

Spend a few hours attacking the weeds on the circular drive way, all this sunshine has encouraged nature to try and take the land back. Fill the green waste bin.

Gough Whitlam is now the longest living former Australian PM. 92 years, 6 months and 10 days. he's still as quick witted as ever.

Basil Pesto spaghetti for dinner... add some specialized parmesan and it has an extra bite. Mark says it's delicious... I've won him over.


---
January 18th
Banshee gets her new flea collar , I check her for bush ticks, not that we've ever seen any, and how any sort of creature could penetrate her fur layer is beyond me, she seems happy enough.

Decide to mow the lawns, Mark helps and between us the place is finished by the afternoon. Always feels good when the yard looks tidy. I'm becoming my mother..I knew that would happen.

Photograph Hooks posters for the LIVE date area of the website , this side project is taking up a bit of time...

Crowded House are back on the Australian charts with Recurring Dream, week 70 on the chart.


---
January 19th
at 9.30 in the morning the courier arrives with a pallet of book boxes. We carry them all up to the office, sign for them and send him on his way. carrying that many books is kind of crazy but it's all done. Finally TRIP has arrived, the 4th diary book. Imagine my joy when I open box one and find.... someone else's book! In fact ALL the boxes have other books and not a sign of TRIP. Anyone else would freak, I just pissed myself laughing. Is this the new me, I laugh in the face of disaster. Mark goes off a bit at 'them'. I call the customs clearance company and I am relaxed, they are really embarrassed ....and say they will find them. I hope my boxes haven't gone to Penguin NZ, as I have their stock.

We head off for breakfast, and I try not to think about this mini disaster..they'll turn up..I hope.

Home again and get a call, the 2nd courier arrives soon and they have my book stock..... we carry the penguin stock down stairs again and carry the boxes printed on the side with ROCKET POCKET BOOKS to the office. I open it and there she is-TRIP...... yey! I've given birth to a new book. I allow a second for a warm buzz to settle over me. It feels great.

The rest of the day is spent numbering them, signing them to each of the pre orders. One third have been spoken for already- I support TRIP is part of the diary collection and this one cover all of 1998, that first Neil Finn world tour- and we had fun loads of it. Some fun snaps, over all a good read.

I do peep on Ebay at Flo Pattersons LOGIE award from early seventies soapie show Number 96.. tempted to bid but Ebay freezes so I take this as an omen and don't bid...so back to signing TRIP.


---
January 20th
Today is the day..BUSH leaves the white house and it's brilliant. America can finally get some dignity back with this worthless piece of shit gone. (and I'm being nice). Obama shines, his kids and wife are gorgeous and I'm hoping somehow he will live up to at least some of the hype. His speech was a bit average compared to past efforts but if he stood there is a pair of red white and blue boxer shorts and did a disco move I'd be happy- the horrid Bush years have gone, all three dominoes have fallen- Blair, hoWARd and Bu$h! The classic moment is that our Bush toilet paper ran out today...not off the roll just became regular loo paper, for some reason the final 1/3 of the roll is regular without Bush's face...now there is an omen.

I'm not even writing anything else today- just happy, not just for America but for the world, now if they can just get rid of the smell of sulphur from the oval office. he's gone, gone, gone and now I'll have nothing to complain about.


---
January 21st
Is there a newspaper anywhere that does have Obama on the front. It's going to be endless isn't it. When the latest Spiderman comic has Obama in it, it's a bit much.

I get our Australian figures in for Recurring Dream, it's been awhile since I have checked. A mere 22,000 short of 13 platinum, we do close to a Gold records worth of sales each year in Australia for this one.... so in 3+ years it will hit the Million Sold mark...in Australia and I'd say only 2 acts (and no bands) have sold a million albums here on the one record. 14+ platinum.

Pink has added her 12th Rod Laver Arena, there is no stopping her, Melbourne loves PINK! She is still #2 on the album chart, Kings of Leon sell a little bit more then her each week... but both artists are 6 platinum.


---
January 22nd
I start on some Milk Thistle 6000, a bit of detox -great for the liver, encourages it to repair... it can't hurt. Healthy Gryphon.

Those dusty desert winds are blowing strong today-and one of our huge trees is splitting down the middle, it has fallen, just looks like 2 fingers....... one day it will crash down so back to the chainsawing (urgh) but I'm happy for it to hang in mid air. Till it falls I can't chop it up-fine by me.


---
January 23rd
So many emails today, back to the days of 1000 a day.

I am considering going to Adelaide for Neil's Womad show, no work but just to see the gig, it's in March.

Still no word on the release month for Seven Worlds II, I've asked the question a few times but no details.


---
January 24th
Both UK and Japan in worsening recession mode, and America is throwing massive money against the problem. Australia is still not in recession but so close, Rudd government trying to do their best. It's skin of our teeth territory. Had quite a few emails from friends who are going to do the BUY AUSTRALIA in February. Sometimes doing little things on mass can help an economy..a bit.

My kitchen is smelling of basil, a big basil plant is growing and it adds such a freshness to the air. I tell Rosemaree that in Egypt they made perfume out of basil, she doesn't like basil, I guess it is an acquired taste... I love it on the top of lasagne while it's cooking- Benny taught us that- he still makes killer lasagne. C'mon Yeti visit and cook for us.

My sister calls and baby tomatoes are growing in her Aerogarden, so she will have her mini vegetables in the kitchen, she is way too excited about it.


---
January 25thM
I borrow a tomato off Joy, I have a massive crop of them growing but all still green and forgot to buy one for the BBQ tomorrow.

I ask Rosemaree if she wants to come on up and eat tomorrow . It is Australia Day, and we have to use the BBQ, very un-aussie to not do that.

Pick a stack-load of Australian cds to play as well. I have the vibe.


---
January 26th
Happy Australia Day.

In the morning I clean the BBQ. Give it a good wash. Rosemaree turns up and we eat- she cooks some cool rissoles. It's nice just to sit. Suddenly it's windy and the big deck umbrella decides it needs to fly and almost takes off.

We head inside for some pool, well they play, no one ever plays me. I read instead.

Miss R heads home to Skully and Mark picks some Aussie tv/movie to watch. We always seem to watch Dons Party on Australia day, laugh way too much..it is a classic.


---
January 27th
Off to Warrick for my chiro...works on my neck today and a few pins in my hands..all those emails are killing me.

The weather is changing and it's starting to get hot, they expect this to be a record breaking week of heat.

I get our Neil Young tickets out of the safe for tomorrow, looking forward to seeing him live.


---
January 28th
It's another night with no sleep, way too hot. This is the hottest heatwave for over a century, just no breeze and you see plants and trees wilting before your eyes. Our cooling system is on, Banshee lives inside, I hose the chickens. Is this what hell is like?

We drive to the city for the concert, it's at the Myer Music Bowl, so open air show.

Visit Chapel street first, and find some Glayva for Rosemaree..I walk it to her house. She rewards me with a jumbo glass of ice water and a 10 minute stand in front of her fan- her flat is roasting- I miss our central cooling. Walk to Jam Factory and eat with Marky.

We drive to the Yarra River to try and find a park, it's now 45oC outside 38o is about 100 F...so yeah HOT. The tennis is on (are they insane), so no car spots....the goddess is on our side and we find one, and the parking meters are broken so free parking. Walk to the Myer Bowl. It's a sold out show, about 14,000 people, 12,000 behind the metal fence..we are in the first few rows in front of the stage.

Every single person is sweating, everyone...I'm surprise no one died. My Morning Jacket from the USA were special guests and they were excellent, if I wasn't sweating so much I would of loved their set even more. A fine bunch of players.

Neil Young walked onto the stage and the man is obviously loved..... he just got straight into it, Cinnamon Girl and Rocking in the Free World were crowd favourites but it was the encore- a version of A Day In The Life that kicked arse...

The funny moment was the back lit letters on stage , they looked like old rustic casino signs..and different letters came on..at one stage they spelt NIL...I kept thinking NIL Finn....... and finally it said Neil. It's all a bit blurry in my mind, we had a great time but the insane heat just messed our heads. It was nice to get home by 1.00, the outside temperature hovering around the 100 degree mark at midnight.


---
January 29th
No sleep (again) I've taken to living in the cool lounge room on one of the couches, Banshee lives in their with me.

Cool parcel from Nicol (Akron OH) arrives this lovely bowl and chocolate treats...yum. They survived aussie post and the heat.

Ok it's almost February, how did this happen? January is nearly over. Guess I should take down the christmas cards!!!!!!!

Today was the third hottest day on record, 44.5 o we shut the office, even though it's usually cool, we decided it was time to take the day off. Bushfires are starting, we are safe and none near us but you can tell it's that time of year.


---
January 30th
The Avalanche ice crusher in the kitchen is working over time..I'm making a lot of Lemonata's!!!!!! The power has gone off for half of Melbourne, systems frying from too many coolers on. We lost it for 2 hours last night but it was due to a car smashing into a power pole and taking the lines down. We've been lucky.

PINK announces her 13th show in Melbourne at Rod Laver Arena. Wow>>>>>


---
January 31st
I fill the green bin and move it to the back gate, have to work on the walk paths when it all cools down. Tonight a cool change moved through, it was subtle but it helped.

I hear from Sharon in NZ and the Wilco boys have just left the country, guess the Finns have some time off now that all the guests have gone.

Red Skyhook emails.... and sends me some information for the Live Gig area. he also sends me a link of the PALIN 'piece' he created- it's good..check it out: http://au.youtube.com/watch?v=FvXQDqoqzkA

Some more TRIP orders have arrived, I promise I will get onto these soon, mailed about 80%... playing catch up on work after the heat wave disrupted our lives.

For those who asked about ordering it on line, you can via Frenz com..at the very bottom of this page is the merchandise area just click on it, TRIP is on the list.

I start on some drawings, Lynda M sends me a cool recycled book and it's the perfect size for this. It will be put to good use.


---
February 2nd
A slightly cooler day and they are even talking about a few drops of rain tomorrow. Finally! I've forgotten what rain feels and smells like.

Spend the afternoon going through worksheets and live dates with Greg Skyhook, get a lot done. He escapes to photographs some drag queens at the Gay Pride March at St Kilda.

I do an order count on the upcoming Crowded House book and am amazed at how many copies have already been spoken for, this could well sell out over the next few weeks...months before release. I have a feeling it will be a super collectors item. It will be our fastest selling item.

I decide to make chicken tandoori for dinner so marinate the chicken all afternoon...just what we need hot food!!!

That's it from hells kitchen.... take care PG

PS: PLEASE SUPPORT THE VICTORIAN BUSHFIRE FUND. Donations at any NAB Branch or via Internet Banking. BSB: 082-001, Account #: 860 046 797

If there are any problems with this site, please contact webmaster@aswas.com.