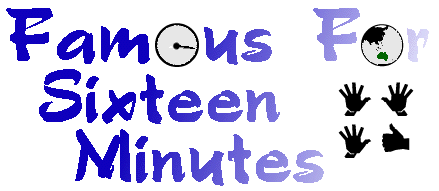 The Life and Times of Peter Green
Archive: 16 February - 1 March 2009
---
---
February 16th
Think the semi nude Morrissey (and band) shot on the last diary update freaked a few people out, and caused quite a few people to have a chuckle. You'd think that Mozzas ego would of made sure he got a 12inch record and the rest of the band a 45 to cover his privates...or is that too obvious! Quite a few emails started with "as long as Crowded House don't get any ideas about stripping off'. You know we are all getting old when fans request the band to keep their gear on!!!

Great to see the Fire donations have hit $95 million dollars in Australia, that will help a lot. I think we are going to allow fans &l friends to send in small donations via paypal and on the day of the Bushfire benefit make one big donation. I guess it will be the day before as the bank won't be open when the gig is on.

What gig-well two actually one in Sydney, one in Melbourne. Such great line ups, and a few surprises that haven't been announced. Nothing like a great show and you get some surprises. The surprises are not necessarily our acts or anything, just cool things... and it's a surprise (or two) cmon would I really tell you?

So to donate, fans and diary readers can send a paypal donation to our band paypal account, it's the same as my email- petergr@netspace.net.au

Just make sure you also send me an email with name, address and mention that you used paypal to donate to our bushfire fund- I'm keeping a full list of names and amounts. I'll just bank it and get a receipt from the bushfire people the day before the show.

So it looks like 1834 homes have been destroyed, 7800 people displaced, that's so many. I'm glad Australia....well the world ...is reaching out and doing something. I get so pissed off at jaded people who just look at everything in the negative or are so paranoid- hey stop smoking so much pot!!!! Sometimes people do the right thing for the right reason. In the end who cares who donates, it's so lame, if someone is happy to throw some money in to help- why does it matter if it's Pink the singer or the original Pink (Nigels ex donate as long as they DO)!!! I think Pinks bloody amazing for giving $250,000, and the other Pink equally amazing for her $20-people who moan over this have no fucking idea how much help that can buy, it's not like she needs the publicity, she obviously just feels Australia is her second home- good on her I say- it's called giving something back.


---
February 17th
The smoke on the mountain seems to be much worst today and the fire alarms are ringing through out the hills. I work in the office all morning and head to Lilly Pilly for lunch. Quite a few of the locals have left the mountain again, this fire stuff really scares people, maybe they are sensible. I read in the paper that INXS ditch their very average lead singer JB Fortune- of course he drops the news in the press of cocaine binges - really never!!!! They did coke in- excess as well! *GRIN*.

We head down to Canterbury Road to Bunnings who have a new range of fire fighting bits and pieces and finally the new back packs. They carry 20 litres of water which can weigh a bit, and have the pump sprayers on the side. I also spot a Jostaberry Plant (pronounced yostaberry)- haven't seen one for ages. They are a cross between blackcurrant & gooseberry and you can just eat them or put them in pies or on ice cream- really rich in Vitamin C. I'm going to attempt to grow a plant so I grabbed it. Mark laughs when I tell him it's flowers are hermaphrodites. Typical. I somehow end up with 40 P1 smoke masks instead of 4, so I guess I'll be walking around the neighbourhood giving them out. I could return them but I figure so many people don't have P1 or P2 masks for smoke that it's meant to be, I could save someone's life I guess.

Tom Moores 'Glassorama' doco is on the ABC tonight, the music for it was really good- the one and only Michael Den Elzin did it, talented little bugger. I like Michael, I never hear him moan about life.


---
February 18th
Is it Miss K's birthday, I'm such a shitty friend I totally blew it sending a card- I am so shitty at birthdays. Poeple can depend on me for everything else in life but I suck with birthdays. I'm sorry Miss K.

Send Judd some more money, hope it helps, it's not much but his album has stopped selling. Maybe he's insulted too many people, who the fuck knows. Sad because it is a good release and shouldn't be judged on his fucked up state. You can still get copies via grandfather Judds website.

Clean out the area in the garage for the fire gear, it looks like a mini fire station. Leave the garage with a huge smile as I found 2 rolls of posters that I thought had gone missing from the archives. One packed with mint condition Crowded House posters from an exhibit that we did, the other contains all the missing Skyhooks posters- I'm so happy as I was worrying someone somehow stole them.

So I see Les from the Gay City Rollers admits he has had a secret gay life for the past 30 years. His japanese wife Peko didn't know and found out after he outed himself on a show. I always thought it was really really obvious that he liked cock. I just feel sorry for his wife, what a horrible man, what a shitty thing to do to someone- not because he has enjoyed dick all this time but because he was totally fucking around behind the back of his partner. Creep with a capital 'C'- no excuse for this one. I just hope he had safe sex.


---
February 19th
Send in for another batch of Mental Notes, it's such a steep hill to climb getting this album to go gold, I'm just hoping we break even on all the costs. Hoping it will be appreciated but probably not, well a few of the members will. Still have 1622 units left to achive gold for this Split Enz debut- 34 years later!!!!

I can't believe Tony Abbott the liberal dickhead questioning the nation giving pensioners a pay rise, yet he cried poor because his salary dropped by $90,000 when his precious liberal party lost the last election. You'd think he'd buy a half decent hair piece, such a balding rodent. Talk about someone beaten with the ugly stick. pensioners deserve some extra cash, Tony Abbott doesn't.

It's carrot juice day....healthy healthy healthy and the chooks love the carrot pulp.

Mark wants to start up a posse and track down arsonists around Kalorama. I think he really wants to start a lynch mob instead "Marks Ar$e Fu**ing Arsonist Catchers" I can see it now. (Can we have a cloth badge with this on it please) We hate Arsonists and Kiddie Porn Lovers (urgh)- kill them both.


---
February 20th
Have a chat with Peggles in America, she is talking about making Beenami into some weird road side tavern, it would be cosy. She wanted to call it something naff (No not the "Something Naff Tavern")... I think I've persuaded her to call it 'Mad Dogs Tavern' (as her nickname from us is Mad Dog). I said I'd design the logo for her..but she has to get a beat up Harley Davidson and ride it and lean it up against the entry.... c'mon it DOES sound like a Biker Bar!

I keep checking and so far Beenami has also survived the fires. Even though it's no longer ours we'd hate for something to happen to the gingerbread house.

Chat to David in the afternoon about the Bushfire shows, he's such a good manager, just keeps me updated, makes life so much easier.


---
February 21st
I go to let the girls out of their big pen, they free range around Ailsa Craig all day. I'm walking down the trail and out of the corner of my eye a shadow flies out of nowhere and touches my head. I'm astounded it's a baby owl. He is amazing, so sleek, I don't know if he is a baby from the local owls or once again forced up here from the fires below. I grab some meat from inside and he lands on my arm like he is trained, ouch sharp claws. He stares at Mark like they are related- I so would like to keep him but know that's cruel, so we watch him and he moves from tree to tree, slowly fading into the distance of Ailsa Craig. It just made my year. I love owls- they mean good luck or aliens nearby! I'll have the luck today.

Today is another clean up day for us and remove a dead tree and masses of vine. At one stage the ladder moves and I am balancing on one leg with the chain saw going, I look like I am auditioning for Circus Circus at Vegas.

We are so worn out from all the physical work. take away for dinner, too tired to cook.


---
February 22nd
Hero of the month is Fr Peter Kennedy from the St Marys Paris in South Brisbane Qld. This amazing Catholic priest has been blessing everyone from gays to female priests. Of course the Catholic church, which is truly becoming more evil each year- hates this and sent in some 'yes sirs' style sheep to replace him. The brilliant flock at St Marys have stood by Mr Kennedy, in fact there isn't even standing room at his services.

I think the think I hate about the Catholic church (overall) is the hypocrisy. Pope Benedict XVI said "EVERYONE has a place in the church, every person without exception should be able to feel at home &never rejected". What a bunch of shit Pope B. Isn't time they stood up to their christian values and opened their hearts to all. The only thing worst then a hypocrite Pope is a Catholic sheep who goes to Church and doesn't have the balls to say when something is wrong.

As Juliette Hughes penned in The Age, "St Mary's is a decent, spiritual, tolerant roman catholic church. Fundamentalists are so afraid of freedom, the church hierarchy should be ashamed".

The good news is that his replacement Ken Howell stayed away on advice from the police...and the Archbishop of Brisbane- John Bathersby has had bomb threats made against him (oh c'mon it wasn't me). I emailed a few Catholic websites and left messages of support (I wasn't horrible) for Fr Kennedy.

Bec arrives in the afternoon and I make us all dinner- Entree Basil Pesto Spagetti, Tandoori Pizza and a Chocolate Cake- we are way too full. She falls asleep on our couch, the calm of Kalorama takes over. Play some pool, a nice day.


---
February 23rd
The fires are starting to grow and it's been a hell of a day, talk of evacuation,we pack and get some stuff ready.

I get an email from the powers that be and Peter Garrett gets the ok from parliament to play with Midnight Oil at the Bushfire show (yey). I think they are doing some (no so) secret warm up shows in Canberra (March 12/13) at the Canberra Theatre. Good to see that even Politicians do the right thing. You just know all the anti Garrett political crap will rise to the surface, instead of people looking at the big picture and going 'cool they'll help raise money for the many bushfire victims that don't have any' that should be ALL that matters. I can't believe how single minded some people are.

Skyhooks 'Livingin the 70's was played as backing music on tonight's UNDERBELLY- "A tale of two Titties' (opps cities...though with all the nudity Titties was probably closer to the correct title). Next week the guy playing Chopper Reed will do a male full frontal on the show. It's not as good as the first season, Newton Jnr isn't a very good actor and that silly cow from Home & Away is on it- she really sucks as an actress.

Meet up with Nigel and Kim at RIPE at Sassy. So good to see them both. Sadly our coffee is interrupted by our manager friend, they have to close RIPE up, Belgrave is under fire attack and embers are landing on RIPE. It shakes us up, we all head off- I make Nige promise they will call when they get home. I see a giant plume of smoke where Belgrave would be, it looks like a nuclear bomb has gone off. As I drive through Olinda and Kalorama I get some ash falling on my windscreen. I close up the car as there is now loads of smoke outside.

I'm home and Nige and Kim call and are ok. I test our new sprinkler systems that I installed and they work, except one which explodes water all over me..it feels great. I repair it and they are on for any embers. I see Barry at the fence and we talk about fire plans and defending our places. I worry about him as he isn't well. If I can, when/if we leave I'll try and talk him into it, I'd be so saddened if he died in a fire.

I type in CFA for the latest fire update...and get 'Cat Fanciers Association' by mistake! (Instead of Country Fire Authority).

Mark and myself stay up all night and I keep walking the property for embers, mostly ask, but a shirt I leave outside has burn holes in it. I don't care about saving water today, I just want Ailsa Craig soaked. No sleep till Brooklyn.


---
February 24th
Mark was tidying up the library today and we were both horrified how much waste their is on CDs and DVDS- mostly those stupid slipcases.

Isn't it time record companies took responsibility and got rid of these idiotic things. They are overall useless and just take up space not to mention all that extra cardboard and plastic. Email your record companies and dvd companies and tell them slip cases should be extinct! It's so uncool to have them in 2009.

We hear from Neil and Sharon , just checking in on us. I was a bit emotional to Sharon- couldn't help it, though all the burning embers were about to set fire to our house- also several days with no real sleep didn't help. She said we'd have some fun in Adelaide and she's right, it will be a good day at Womad.

Warrick lets me snooze longer in the Chiro clinic, just makes me feel so much more calmer when I depart, all popped back into shape, getting this done every few weeks is great.

Bic emails me at night to see if we are ok- nice.


---
February 25th
A slow start to the work on my Crowdies book, mostly because of the fires, we've packed a lot of stuff up. I have all my details worked out what should be in it. It's funny, as I write this there are only about 2% of the books left, and it isn't out till July and technically not a word written- this will be the only book that has ever sold out before pen touches paper or fingers touch keys- feels very strange. So I guess if anyone is after GHOST CARS ON THE FREEWAY (which is what the title will probably be) NOW is the time. I think by the next diary in 2 weeks they will all be gone- very weird, really brilliant- but still odd. Hussy meanwhile, the first diary book is down to the last 15 copies, and the only place you can get it now is via Frenz.com (the merchandise page at the bottom). Will be sad when I run out of copies of this first book HUSSY- it's been a good 'friend' and I still get a buzz signing that one. I just love the title.

Morrissey debuts at #3 on the UK charts with his new album, YEARS OF REFUSAL and #11 on the USA chart. It must of been that semi nude Morrissey group shot in the last diary entry that did it. Funny, I've had so many emails from people who love the album and have never bought a Mozza CD, think his back catalogue will do well.

I stay up till 4.00 in the morning sending out some emails to push Judd's website and his cd. Mark finds me nodding off and brings me a tea and says to call it a day, restless and see the sun come up. Hope it helps him with some sales. I call and check on the old bugger as he sounds flat. I blow out Tims gig to stay here in case we have to evacuate, and I knew this was probably the last push for Phils album.


---
February 26th
It's great that Obama has set a US withdrawal deadline... it's far from all the troops but a start, an improvement on dumb arse Bush the knob.

We have a CFA meeting today in the oval at Kalorama, about 200 people turn up. It's good, I learn about 3 or 4 things, which will help. I look about and see fear and panic in peoples eyes, very sleepy, and some are obviously really scared. Two old English guys start hassling the CFA over the siren, and refuse to give it up, the people next to me start muttering about 'whinging poms and piss off back to England' I look at Mark thinking we may have to stop a fight or at least the lynching of two old English moaners. Even now some of us have no idea what they were on about. Apart from that it was good and we got to meet some neighbours, one suggests we play cricket one weekend, sorry I almost laughed, they obviously don't know Marky- think we'd rather risk the fires!!!!!! One gives us the keys to her bunker!

I chat with the CFA guy and it looks like I have a Kalorama CFA Tshirt to wear at the Bushfire show- be good to promote these wonderful people and my home in the hills.

We finally get home and I take some fire books over to our neighbours, a bit pissed going home, too much wine. I cop shit for it as expected *grin*. (Sorry hon- HIC).

Well Judd still hasn't called or emailed. Cancelled all this stuff today, I forgot it takes 3 seconds to call. Talk about a wasted day, now we have to do the drive during fire day to get all the things done we would of today. Sick of doing stuff for him like last night and get such shabby treatment on things like this.Our friendship is starting to become a one way street.


---
February 27th
Fire day, and it starts with some houses burning down at Sassy. We can smell smoke when we get up, the whole valley is covered. We head off early to do the things we blew out yesterday for Judd and it means our house is at risk, so we cut everything down to do only the necessity's. Coming back up the mountain we see convoys of people leaving, they look scared. No one but us going up the mountain.

Check into the house and office and put on the water sprinklers again...check on the animals. Throw caution to the wind and go eat. We go past one regular haunt and the chalk board out side says one word- RUN!

Read in the papers that they have to move 80,000 tonnes of wrecked houses from the fires so far. There are 3000 firemen working on fires, especially in the SW. The fear today is that strong winds will pick up in the afternoon and fan the smaller fires into monster fires. We all pray for a miracle and it seems to happen, no real wind threat.

We continue to wet everything down, the odd ash and ember strike, probably from those burning houses. All schools are closed and nearly all food places up here. Another restless nnight as we pack things to evacuate if the winds come. Are we scared, a bit, in a calm way. Every so often I just give Mark a squeeze and say it will be ok- he knows my voice and knows I'm saying 'I HOPE it will be ok". He says "I know" which is Mark speak for ' God I dont want us to die or our house burn down". I rarely get scared, I have been a few times this week.


---
February 28th
The main evacuation didn't happen, we started on our fire plan but waited and all seemed ok through the night. We are tired. No word from Judd yet. I spend the morning on Emails, and working in the office. Not even to see if we are ok. Spock offers us a space at his place if we need emergency accomodation, so do nearly everyone we know- we are touched.

Ryanair- a budget airline are considering charging passengers to use the toilets- around $2.20 each time. We joke that with Rosemarees poor bladder she'll use up all her spending money if she flies them to London *GRIN*.

I get a call from Laura, she made the quiz panel at the special RockWiz at the Myer Bowl show (it's on SBS TV on March 7th at 9.20pm). She was the only girl on the panel from the audience that got through and of course Bongo Skyhook came and sat next to her. Brian from Rockwiz just emailed me and said she did really well. Proud of you Laura!

My night ends with Judd sending those stupid dark emails again. It's like every time Tim says something positive about Phil in the press Judd goes nuts and sends ME such shit. Send it to Tim I don't want it- it's getting really old and fucking boring. It's really the last thing we need at the moment.


---
March 1st
Goodbye Summer- please take the fires with you.

Well we just heard that the first few days of the week are again fire days, especially Tuesday where schools might be closed again. C'mon Summers over. no more fires please. I don't know if I can go through another week of this.

So I'm going to escape home in a few days, just to surprise my Mum on her birthday, it's just a day but will do me the world of good to have a day away from this.

I call in for a quick coffee at The Verandah and I can see the Silvan dam again, it's a cool day outside and hardly any smoke- almost a normal day.

Bono calls Coldplays Chris Martin a 'cretin and a wanker'. Excellent, I don't know Martin, I'm just an enemy of boring dull, lifeless bland music that Coldplay produces. Go Bono! As a tribute to this I play U2's 'How to dismantle an atomic bomb' whilst cooking in the kitchen. I start doing 'the Faith Slayer dance' around the kitchen with Mark to U2's 'Love & Peace or Else' which is my favourite song from the album.

Mark doesn't dance readers, so I use him as a pole , such as in Pole dancer (picture that if you must!!!). Oh la la!

"Lay down your guns
All you daughters of Zion
All your Abrahams sons'

Love IT!

Well that is it for another diary, we are still here, and life goes on. A big thank you to so many people who emailed or called to check on us- we felt the love. (OK the Coldplay guys didn't give a shit).... but everyone else did.

Stay safe

PG

If there are any problems with this site, please contact webmaster@aswas.com.