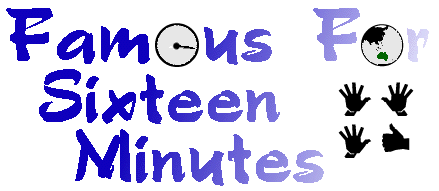 The Life and Times of Peter Green
Archive: 7 February - 20 February 2011
---
7th February
The "Underbelly" tele-movie is on tonight and the power goes out on top of the mountain 3/4 of the way through it. Which sucks- it's ok at the start but when you are so far into it, it is annoying. I'm thinking it's time for 2 power generators under our house soon. A dark moonless night- I thank our many friends for giving us candles as gifts.

I see that Crowded House's 'Together Alone" was in Q magazines top 250 Best albums of all time. For a short period Crowdies were the darlings of Q magazine, seems so long ago. I wonder how many other Australian bands were in the top 250?


---
8th February
I add the 2 Neil UK shows to his website. I've held off for a few days to let the Finn fans get ready for the upcoming pre-sale. I figure the less the public know the better chance long term fans will be able to get tickets. The shows are only small anyway (especially Brighton) so tickets will go fast for that one. As always some will appear on Ebay, there will always be someone at ticketmaster who gives them to a family member to sell I'm sure.

We are really enjoying Timothy Olyphants new show- "Justified"- great to hear it's signed for it's second season. He was great in Deadwood- and really Deadwood deserved several more seasons - so much crap on TV, why do so many good shows only get a few seasons and reality tv shit floats around forever. Mark says he is indeed the new Brad Pitt!

Did I tell you that I sold all 3 of my pieces of art PRIOR to the art show. I couldn't believe it, all 3 gone. So now I have nothing to 'show' . So that's both great and truly crap. I know I should be stoked (I am). Next time I'll create double the amount of art to be on the safe side- no wonder Andy churned out so many duplicates! *GRIN*

I play Sean Donnelly's (SJD) "Rising Falling Rising" - I quite like that simple clip and some of the sounds in the song. He's working with Sharon and Neil on the Pajama Party release- pretty sure he'll be in the band too. The Pajama Party cd now looks like having 11 tracks.


---
9th February
It's good to see our friends the Sea Shepherds once more taking on the shit head Japanese whale processing vessel Nisshin Maru and block them from taking dead whales on board from the harpoon vessels. This is meant to be the Southern Whale Sanctuary it should not be a slaughterhouse for Japan. The day the Nisshin Maru is sunk to the bottom of the sea will be a great day indeed. Any of our Japanese friends reading the diary, it's time to stand up and be counted and tell your government that this slaughter has to stop. Check out the website: http://www.seashepherd.org/ Many ways to show support- get involved.

Neil Finn's pre-sales go on sale tonight (well night here) so it was a long 13 hour day for us. It's funny I get far more of a buzz working on Neil solo stuff then Crowded House these days. Not sure why- ever since Neils 2 wonderful Largo shows. It's good to see so many Finn fans being looked after with tickets. Pre-Sales can be a nightmare and this one sells out fast- about 7 minutes. I speak to our UK agency and get them to add some extra tickets which is great so I'm here in the office at 10.00 at night while people around the other side of the globe grab tickets. "02" are part of the pre sale but despite having a massive data base 02 people buy so few of the tickets, about 97% go to the 'real' fans.

In the afternoon I get an email from NZ and they have just mailed off the Pajama Party cd to me, it will be a cdr I'm sure with no artwork etc. It will be nice to have some new music for a few months- I'm really looking forward to this one. I just remembered I think its Feb or March for my start date with the Enz.... so 31 years good grief that is a long time to be on pay roll!!! Where is that shiny gold watch.

I watched some of the footage from Adam Ants recent gigs... Car Trouble wasn't too bad... Miss K and myself talk about escaping and joining the Ant..... but it now looks like the gigs have dried up (again).

I notice Showtime have released DEXTER the board game...where you become Dexter and travel the streets of Miami looking for the next evil victim.


---
10th February
Nick and Nat are in the country today-we were hoping to catch up with them but I expected the airport scenario would be long and tedious so maybe not. Two of our favourite people... it will be great if they do come to Oz to live.

I'm also driving to Prahran so Mark can get to see our doctor and get some pills and cream for his itch and scratch and allergy that he has. We did some serious work in the gardens and cleared an old walk track and we are fairly sure some plant has irritated him- super ash. He says he's turning into a human crocodile....... (hmm I could be tempted to skin him for some good boots!- not really). We have a cool doctor and he's a bit fun...semi famous for an infamous night club bust where he was in attendance. The whole trip to the doctors works out to be $30. Australian medicare returned over half. Why would America deny it's citizens a similar fantastic health system- yet allow such large amounts of money to be fed into their war machine... something is seriously wrong with that scenario.

Call into the Market Cafe for some food and drink and to see the family. A good thing We drop in Rosemaree's christmas present, just by the door so hope no one steals it. Seems insane leaving a present mid February.

I try JB HI FI Prahran for Arlo Guthrie, I wanted "Coming-Into Los Angeles" but the only CD they had didn't have that song on it.... so that sucked. I bought 1 final copy of HE WILL HAVE HIS WAY for a last minute order from America. I love the Live Footage of this song from Woodstock, of course half of it is the crowd smoking pot...Arlo was so cute looking at Woodstock. I just watched the tour footage of 1984- and he still has an amazing voice and the song sounds equally brilliant- and a cool sense of humour. I think my Mum bought his song "Alices Restaurant" when it first came out. He's one of those musicians that keeps recording, keeps touring, he's in his mid sixties now. he's kind of like the Finns in that way.


---
11th February
Tahrir square in downtown Cairo is filling up with protesters. I remember it well as I have been stuck in the middle of the giant traffic circle, with my sister-attempting to cross the road while insane egyptian drivers screamed past. It's now the focal point for the egyptian revolution against president Hosni Mubarak . I've watched the protest size grow from 50,000 to 100,000 to 250,000+ till reportedly 1 million. I hope it all leads to a better Egypt , there are so many young people in the crowd- it is their future. I have always loved travelling to Egypt, but many times I could feel an under current, like a powder keg ready to explode. As Mubarak is forced to go by people power, I hope the 'free and honest' elections really benefit all Egyptians and not some power base for religious zealots. I hope when I return to Egypt it's still as wonderful and it's people have taken back their country and their lives improve.


---
February 12th
Up early and as expected both of Neil's solo shows have sold out- so he'll be happy about that. Brighton will be cool with such a small intimate audience of 350.

Egypt is in the news, I hope it all works out- revolutions are all well and good but some long term stability is needed as well.

I see Tim gives WILD SWEET CHILDREN an airing at his Corner Shows, some talk of a little iMovie of this track being done as a fun preview.....I like those little fun projects for songs. Andy White up for Many's The Time. He left a message at our place but we were away so missed Andy's call.


---
February 13th
A very well behaved crowd at St Kilda Festival- Tim gets a really great reaction- puts him firmly back in the spotlight. It's great after all these years since Mental Notes that he still can play in front of thousands, record a new album and have fun. I guess having a really stable and happy marriage to Marie plays a big part. I hear that Poor Boy the musical will have it's NZ debut in a months time.


---
February 14th
Miss K in her glamorous outfit texts me live from the Grammys. Her friend Lady Ga Ga had her come in as last minute stylist. I thought it was cute how she (Miss K) was filmed on the red carpet with her gorgeous 2 girls (cute doggies). Lovely tiara on the doggies. Walking ahead of Ga Ga in her plastic 'egg'. Wonderful when she jumped up and applauded when Ga Ga bumped off the sniveling dickless Justin Bieber. Sadly Miss K couldn't get close enough to pound Bieber's head in with the (fake) diamond encrusted rock she had in her Ginza Tanaka purse.It was funny that her expensive japanese purse has a Whaling Sucks badge (pin) on it! Go Miss K- give them heaps.

She says Mick Jagger is looking fantastic (but then again we both love him singing "Memo from Turner" so we are biased around old Michael Phillip Jagger) considering he is 67... apart from his chicken neck and those facial wrinkles his body is incredible for someone that age. Greg Skyhook says he wears a wig- I know that's not true.

The courier drops our Steve Kilbey art at the general store so sign for that in the morning- really nice colours, the frame will probably cost more then the art-which happens from time to time. Anyway a nice piece of art to have in the collection. Some of his paintings I like a lot others do nothing for me, but that's art I guess. I know a few have appeared as album covers for The Church.

Mark and myself hog a box of maltesers for Valentines day, hey every day is Valentines day for us..... oink oink-chocolate and loving!

The strongest solar flare in the last 4 years erupted today , how much damage it will do to high tech infrastructure? The charged plasma particles will reach Earths orbit in a few days. I wonder if the astronauts in the space station have to bunker down in a safe room. I guess they are still working on a date for the Solar Maximum , it's meant to be the most intense sunspot cycle in about 50 years..... how many people will say the Maya Calendar predicted this as part of the apocalypse. The "long count" Maya calendar and the Dec 21st 2012 date is freaking a few people out. Most people don't realize that the 2012 date may be incorrect and out by as much as 50 to 100 years (mostly due to the numerical value- GMT). The GMT is wrong. But hey it's a good excuse for an end of the world party is it not and a chance for all us sinners to repent just in case "something happens". It's like 666 it's not really the number of the devil...but it lends itself to every heavy metal band in the world !


---
February 15th
It's time to pay the rates. The joy of owning several acres of land is the extra price, once a year. It's a few thousand. The council are not too bad up here, well in some areas. It's just the thing of surrendering over several thousand dollars. If you are late you get hit with 10% interest so it's worth paying the damn thing.

Good to see the Montaina girls today, it was very quiet inside, yesterday being valentines day it would of been packed so it's nice to escape the madness. What is it about a pink heart and roses that makes people run out and 'get romantic' shouldn't they be romantic the other 364 days?

Oh crap our 'stalker' Mansion has sold..well so says the agents website. maybe the SOLD sign will shake me out of my day dream to try and (unrealistically ) buy it! I'm sure it will end up on the market again, it seems to do so every few years- such is the curse of Royal Mount Manor.

I send Rosemaree some details of a very nice house at Heathmont, it's probably a little bit more then what she wanted to spend but the average house price in Melbourne is $130,000 more then what I sent..and to be honest I thought this has great re sell value and it seemed to be pretty good condition. Gotta have somewhere for those twin babies Rosemaree.

I have a chat to Andy White this afternoon, we'll catch up soon before he heads off for another bout of touring. We both spotted a new coffee shop at Upper Ferntree Gully.


---
February 16th
I call and leave a message (my second) for the Hard Rock Cafe people in Surfers , time to get our memorabilia back , hope we hear from them soon.

Ranges let me know that they do have the wonderful coconut and lime cakes back in..oh yum- cravings. More sit ups for the Gryphon.

A huge box of used stamps arrives from Dave-id in the USA for our charity bag. So many the bag is now PACKED, Beks mum will have to use a crow bar to force them all into the charity box at the church. Thanks to the many who keep mailing them into us. I noticed while stuffing them into the bag, the very very cool Gene Autry 44 USA stamp... I have to admit I did keep this one and glued it on a page in my 'real' diary- really great design and colours.

Had a laugh this afternoon Andy White penned a new song for us "Clover Pool of Love" about the mansion being sold and it's infamous 3 leaf clover shaped pool *GRIN*.... I keep saying one day it will be ours! Of course I penned a "B-side" called "Lookin' At Andy"..... Hmm ok too much spare time this afternoon. Sometimes you just have to allow for such things in the day. Nic and Nat sent Mark the 'cure' for his jungle rash.. ok it might of been distilled in Kentucky!!!!!! Hic Hic Hic

Hopefully the reports are true that Japan's whaling fleet are quitting the Antarctic just halfway through their killing season. The pressure from numerous areas this year has been very strong-so I hope it is a positive sign of things to come. Till Japan stops whaling our family and friends will not buy Japanese products. Anyway let's hope this is true and this insane barbaric shameful killing stops.


---
February 17th
It's a humid grey wet day here. The humidity triggered off all the fire sensors in the office today. Which means I'm on a ladder resetting them. The security alarms and cameras are all ok but re- setting our fire detectors is a pain as they are so LOUD!

I see an Andy Warhol self portrait went for $17.5 million at Christie's last night. It was a fairly recent discover, it's one of the artworks where Andy's hand is up on his face... it was in a private collection since 1974.

The NSW State election is on March 26th. What an ego Tony Abbott has- so out of control saying the Liberals have won. This is before even the first vote has been cast. Someone should point out to him that he is Federal and this election is State and he LOST the federal election. I'd love to see the Liberal Party of NSW end up with egg on it's face- I hate those "we have won" lines before the people have their say- it's so conceited and says a lot of what they actually think of people before they have even voted. It's been a long time for Labor to be in power in NSW but anything is possible- there are a lot of people out there who have never been polled, or door knocked. It would be great if it was closer then expected. I hope Labor and The Greens and the Independents do well. Abbott's revolting ego will have him saying the Libs won because of him if he had his way-thats if they do..... so vote for anyone but the Liberals and Tony's ego.

I'll be glad when I get paid this month-bit the bullet and paid the first airfare for our next holiday. A small escape to the States in July- mostly via Vegas.. but we have to call into Tonopah- and get to stay at the infamous Clown Motel. Looks scarily hysterical -love how there is a very old cemetery situated next door. http:// www.panoramio.com/photo/1543855

It's one of those big birthday numbers for Mark so that is part of the reason we are escaping. I am very very tempted to find some cheap and tacky clown outfit and get photograpghed for the diary in front of the clown motel- of course I'd need a rubber chicken and a bulb-horn if I do this- got to do all or nothing. Wish I could find a poodle with a fluffy neck collar to stand next to me.

We watched the last episode of the wonderful "Dark Skies" tonight, sad that it was axed before it really had a chance to blossom. The bonus extras and interviews etc are really good. A few episodes back they were filming around the Watts Towers in the Watts district of Los Angeles. I often wonder how many people live in L.A. that have never visited or even know about these amazing sculptures. Sam Rodia started these in 1921 and completed in 1954. They've been the backdrop on numerous tv shows. movies etc. When next you are in L.A. check them out- 1765 East 107th street Los Angeles.

"Borders" in America file for bankruptcy today- not a good sign. Eye doctors will be making a fortune as more people start reading digitally ..... people are spending way too much time reading on line. So stop it now. Go on turn off the computer.... don't read the diary. Go for a walk, have a pash with a stranger in the park- lie in a hammock and read a paper book.


---
February 18th
Happy Birthday Miss K. I give her a call on her mobile- yieks- International rates- but worth it. She was having a nap in Lady Ga Ga's plastic egg so I probably disturbed her. Happy Birthday - as promised I didn't sing!

Mark buys me breakfast, so I cover his grocery's for the week. I noticed the price of sugar and banana's have sky rocketed since the Queensland floods. Also Woolworths didn't have any Australian grown Blueberries this week, only NZ ones so I refused to buy them.

The office tells me they mailed off my Pajama Party cd today, so hoping that will arrive later next week- exciting new music- hurrah. I've been waiting for this one for awhile- it's always a bit exciting when some new music is on the way.


---
February 19th
Spend the entire day in bed. Just had no energy, and endless dreaming. Everything from David Bowie falling down stairs and yours truly borrowing a black and red PVC jacket (with a star on the back) of Davids to stealing his earrings!!! Of course spaceship dreams and other stuff as well, maybe I was delirious?. I might of had a cold, sniffled and blew my nose for ages. So I surrendered to it, and just chilled out. I thought if my body needs this sleep so be it. I almost convinced myself it was those damn solar flares charged plasma particles...... oddly enough the old iMac computer that we never use blew up ..maybe it was the solar particles.

I did make dinner for us though- not a huge effort but it was healthy and tasty.

Watched the Australian movie "The View From Green Haven" which was kind of cool- I love Australian movies, this one felt good and lovely scenic Australia. in all it's glory.

Stayed up late (after all that sleep how could I be tired?) and we drowned in Blu-ray s, mostly the 2010 version of Supernatural tv show- Paris Hilton as herself (well a demonesque Paris) was very entertaining and she was a good sport to do the show I thought.

The Crowdies played the first NZ winery show tonight- the set seemed a bit short and kind of greatest hits but then again I suppose most winery shows are. So few emails in which is surprising. Mark Hart has our questions (from fans) for the upcoming Crowdies book-so I guess he'll return them when the NZ dates are over.


---
February 20th
Rain rain rain, this has been a very wet cold Summer. Still it is better then bush fires.

I see that Premier Anna Bligh's polling in Queensland has soared after the recent floods and cyclone. Well she did do well and I think even the most jaded voter could see that. Her polling is up to 60%!

I did hear from Sea Shepherd HQ and they believe the Japanese whalers are indeed heading home. I'll believe it when they are docked in Japan- but this is a great victory. Wonderful news.

Libya looks like it is in the middle of a civil war- you know when tanks have been overtaken by civilians and driven by them in the streets of Benghazi that it's on for young and old. 175 people have died so far since the anti-regime protests first started mid February. Another day another revolution- I just worry how many innocents will get killed during all of this. Strangely enough the Finn Brothers "Bullets in my hairdo" is playing in the office as I type this.

Stay safe- hell stay alive and run for cover.

PG

If there are any problems with this site, please contact webmaster@aswas.com.