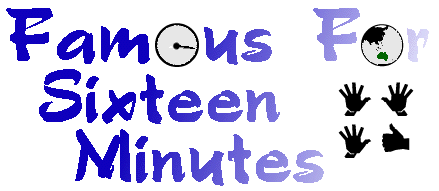 The Life and Times of Peter Green
Archive: 10 Dec - 31 Dec 2018
---
December 10th
Just completed the Diary mentioning my departure from the job. Feels liberating. I was next to my friend Janet when I completed it, which was funny as she only has 2 days left at Montage Cafe before she has sold it-so she 'gets' my head space. Heart & Soul into something, always hard to push that bird out of the nest. Someone told me I was brave today, no not really. some things just run their course & we have very little say in it.

Another Polling in and Labor are 10 points ahead of the Liberals. A good chance the Federal Election will be on my birthday, May 11th. Morrison has been another horrible Liberal PM, people call him Mr Flip-Flop because he changes his mind so often. I saw him on TV tonight & he certainly has been putting away the cream cakes, carrying a huge spare tyre, not a good look for a PM. I might not of liked Turnbull but he looked statesman-ish, not a slob. Maybe I should become a politician. NAH!


---
December 11th
I keep looking for the Myrtle Snow POP Figure but all gone and only on Ebay for some insane price. I'm tempted to ask some of my USA mates. Love American Horror Story and Myrtle is the coolest of the witches. Mark & myself laugh as she is the spitting image of our ex PM Julia Gillard! I wonder if Julia plays the Theremin like Witch Snow does? C'mon Julia give us a tune.


---
December 12th
Oh shit, 12 days till Xmas and my Xmas Wish hasn't come true yet- I will not give up. C'mon hand of fate DO YOUR THING.

Happy Christmas to Simon Taylor, the lucky winner of the prize pack. I think we met him in Sydney, one of the 2 art guys? Will have to ask Nicholas.

Send in my final Pay Invoice, that feels strange.


---
December 13th
Lovely presents from Fen & Giles arrive. Loving the Nagchampa White sage incense-thanks. xxx In time for Christmas, I mailed their parcel yesterday , so I am onto it. So very close to having all Christmas presents bought.

The mountain is covered in Fog , and that lovely misty rain commences. The red Bottle Brush plants explode in colour. Lots of bees and honey eater birds land - excited by the flowers.

I give Mark his Christmas present early, Nah not a shag, but we are both heading up to Sydney to go to the Rolling Stones Exhibit in February. I can tell he is excited.

I have a chat to Miss K , long overdue, and just nice to hear her voice. So lucky to of met amazing people like her around this freaky job. She has a good heart.


---
December 14th
Quite a few Chrissy cards today, some emails of sadness and even a few presents.

Visit our neighbours who gave me a retro keyboard for my Mac, a total fluke, they were just about to throw it out. I am overjoyed the very thing I need. Oh to be typing without having to bang on the letters. Thanks Martin & Hisako-some Christmas Wishes do come true.


---
December 15th
I ask the help of some of my FBers to try & find the Myrtle Snow Funko Pop figure. Quite a few of my mates reply. Miss K freaks me out as she secretly bought one for me as my Christmas present, feeling speechless and i so suck at receiving. So kind, I adore it when people make that effort, speaks volumes. That has been one of the beauties of this job, becoming mates with people like Kiersten. I know they'll be in our life forever. Sometimes it feels like we are so far away , but that bond remains, and when we catch up it's always special. The music might of lit the fuse on many friendships but we have so many other connections and in many ways they are stronger. Plus it is respectful. A two way street.

It's a strange old day, weather wise, rain, massive fog banks. Around 3.00 PM , I can hear the sounds of the CFA trucks, the fire horns sounding. Nothing to be worried about, just a mate arriving in the Hills of Kalorama & letting us know he is here. A guy called Santa Claus. I promise MIM a photo, so like the few previous years, off I go , camera in hand, hiking 5 kms and I finally found him. He's a good bloke Mr Claus, seems to know me, shows me the list where I have been ticked BOTH naughty & nice. He lets out a bellow and promises me the other third Christmas Gift. It's nice that the local Kalorama CFA volunteer to drive St Nick around and this year he has a new suit. Looking good Santa. MIM gets her photo. I'm a fan!

Home made Lasagne for dinner. One of my better ones. I keep singing "Jingle Bell Rock" all evening.


---
December 16th
Still wet, looks like the entire Eastern coast of Australia is experiencing rain.

I thought Bill Shortens speech at todays Labor Conference was rather excellent. You can smell the Liberal fear in the air, the Coalition know they have lost and the Election isn't even on till May!

I drop into my friend Rosemarees house and hand over a Christmas present, just want people to get them before Christmas. Great to catch up and chat. Next some shopping, just one present to go, and still finding it hard to track it down. Off to a Party at Kellys on the Hill, should be fun.

Only a week till Christmas Eve, just said "Holy Fuck" LOUDLY, in shock that it's disappearing so fast, 2 weeks of employment left with Mr Finn. It feels alright saying that, wonder if I'll get a Christmas bonus. ?


---
December 17th
Banshee sleeps in today & she's gone off her food, sometimes she just does that, she's getting old.

I head to Eastlands with Marky; he wants to do some Christmas shopping, so we jump head first into it. Find a car park quickly which was great. Ishka have a 50% sale on so that is cool. Mark buys some goodies for someone special-oh me , but i don't get to see them till tonight.

I venture out today because my IN box is being flooded with 'farewell' emails, this diary has gone up so word is drifting out to the masses. My afternoon spent thanking people for very kind Emails. I'm a bit speechless, also a bit sad and probably good to leave the office early and enjoy some sun on the decking, need a recharge. I'm starting to repeat myself in Emails, trying to sound 'real' & sincere.

Enjoy watching blurays with Marky tonight, went home at a "normal" time. That is rare. A late night email from Neil which was nice. Sounds like he is home for Christmas. That reminded me to mail the Finn clan a card.


---
December 18th
Happy 75th Birthday Keith Richards. They said he wouldn't live that long, I love that Keith continues to prove them all wrong.

We hear form our mate Claire & catching up this week, which is fantastic. She sent me this snap of Hessie & myself at one of the BBQ's by the river. He has that "Now look Peetie, this is how you do it ..." looks about him. God I miss him.

Just leaving Montage and we run into a older friend of ours, Mary. So we head back in again to shout her christmas coffee and cake.


---
December 19th
Mark solved the missing Beatles footage of yours truly at the airport as a small kid , and why we can not find it. Filmed by Channel 4 from our home town of Wollongong - it was lost forever, along with all of Win 4's archives during the Wollongong Bushfires of 1968. The studios burned to the ground and all their precious archives. A few documentary's recently on the 50th anniversary of the fires, mostly thanks to the ABC.

Wendy and Doug catch up with us at Montage, our Pre-Christmas get together. Really fun, and Wendy finally gets her Mexican cross. 10% off at Montage too so a bonus. We love their presents, feeling very special.

Sadness in the afternoon , a friend tells us that rock writer Anthony o'Grady has passed away. I loved his work and was so happy to regularly hear from him over the past few years. He was the creator of RAM (Rock Australia Magazine) I must of bought every copy. More recently we got him to write the piece for Skyhooks 3 cd box set booklet- "Don't You Believe..." and even more exciting for me, possibly his last bit of writing- a piece in our Fanzine "Wipe the Sweat". We were honoured. I know the media tend to ignore music writers but Anthony O'Grady gets a standing ovation from us. ! He will be missed.

Claire calls by this afternoon so that is a hoot. We end up going back to Olinda - Butlers vintage collectibles and antiques. I spotted a frame , a mere $45 and it looks perfect for my Steve Kilbey original. Yes the lead singer from The Church is an artist too, I love our Kilbey original. I spend the afternoon fixing the frame, and polishing it and it is close to a perfect fit. I am so very happy. Plus i saved $400 on framing. I know where it is going to be hung but I'm not saying, not just yet.


---
December 20th
I head out into the garden after lunch and pick a huge mass of flowers. I even find some strange flower "sticks" that I have never seen before in our 13 years up here. They add to the bouquet , hell i hope they are not poisonous. The flowers are for our mates Peter & Mark (yes another set) we are off to their house for a bit of a party. My Mum brought her kids up to always arrive with something when visiting. Flowers are perfect.

I have a bit of a chat to Bill Cullen, our ex Crowdies, Finn manager, basically having a chuckle that i'm gone too. The world keeps spinning. Not time to let go just yet.

The party tonight is brilliant, lots of Montage people. We all SING goodbye to Janet. A cool band, awesome people , some from many years ago in areas like stage productions. Peter & Mark II lovely hosts. Good to see my best friend being a social butterfly. They all love Marky , and really why wouldn't you!


---
December 21st
Email Mad Dog a Happy Xmas message. I suggest others to Mark and he says- see if they call or send a card first. He was right, so fuck 'em.

Weird day, close the Frenz of the Enz cheque account. One down. The bank people were great , freaked out how old the account was.

I was going to wash my car but only got as far as adding some oil and radiator coolant.


---
December 22nd
The Emails have really started, 10,000+ in 2 days. I stare at my computer screen dumbfounded. So many, basically all wonderful. Only one or two Frenz pushing their owen agendas, as see through as glass. I'm loving the fans who get it, just delighted by the years we have put into this , and have to say wonderful to get emails from Neil saying how positive the vibe has been. I have moments of sadness, the smallest bit of uncertainty but mostly excited by fresh challenges, and the crash and burn it all down moment that could be new years eve (ok i am being dramatic, it will go with a whimper, like a very large finger and thumb extinguishing a candle). The lights are out, is anyone home? Life is change, change is good, live life!


---
December 23rd
Hisako calls by with some bloody delicious homemade Rocky Road. Marks loves it, as do I.

Trudi visits and she's carrying 3 giant carved cats, almost like Totem poles. Oh my they would look mighty on Magnetic Island I exclaim. She's looking great, lots of laughs, a good mate, we three get each other. No bullshit, just truth.

Since the announcement, I've noticed all these orders for TRIP- the diary book coming in. So every day i have been signing copies. Not many left, so a good chance this 4th diary book will also sell out. The Early Years book is still May 2019. Hopefully everyone will think it is worth the wait. Anyone after a copy of TRIP just email me (peter@frenz.com).


---
December 24th
Kalorama - Wollongong.

I wake up at 4.00 , and can't get back to sleep. Grrrrrr. So by 5.00 am I am up having some toast and getting ready. Mark staggers out of his room soon after, no sleep for him either. We give Banshee a peck on the head and depart, after loading all the new security camera info and calling the company. i swear Fort Knox isn't as protected.

A bus almost sideswipes us on the way to the airport, he didn't see us. Thankfully I was focused, just cms from a major accident. How the hell could the driver not see a rather large 4WD! Also why was he in my lane and not the bus lane all of a sudden. Nice to make it to the Frequent Flyer lounge alive. So breakfast, good coffee, even some photocopies. Boarding our Qantas flight and YUM, FREE Darrell Lea Mixed Pack of chocolate bullets. We grab a handful. Free is great. Flight is good, our usual spare seat and it arrives at Sydney 10 minutes early. We get the last hire car at the airport and are heading home all within 25 minutes. Nice. It's not quite the car I ordered, but it runs well.

We call into Sis's place but she's out, probably last minute christmas shopping with Maddison. Mum however is home and delighted to see Marky. As soon as I walk in the door I'm given my "job list'. Mark comes with me while I pick up chickens, last minute christmas cards, and fail in the task of finding cooking sherry for tomorrows trifles. Head home and Sis arrives. MIM asleep in the car. I sneakily take a Maddie's snoring photo for future use (21st party in 2034). Maddison soon awakes and runs and jumps on the Uncles, she is so excited to see us. She is growing up fast, right before our eyes. So happy to see us, pulls on the ol' heart strings. Sis drives us all to Marks Mums place, so she gets to see her too.

On the way home we finally track down the very last bottle of cooking sherry in Wollongong! Sis & myself too scared to come home without it.

It's nice to spend the afternoon with family, Mum has me dropping presents into neighbours, moving furniture, wrapping presents, I also make some chocolate mousse and even scrub the loo. Each new job I just mutter "Yes Master" in my best Barbara Eden voice!

The usual relatives call by tonight, which is great as I do love them. I love hanging out with MIM, what a fun kid, loving christmas, it is one of my favourite holidays. I'm in bed by 11.00 which is so early for me.


---
December 25th
I get a stillnox sleep, which is ok, I feel rather refreshed. I am up early and make the fruit salad. So basically healthy fruit for breakfast. I help Mum put the christmas pudding on the stove.

Sis and Maddison turn up at 9.30 and the present opening is underway, I give MIM a run for her money as to which one of us is the most excited. At the half way mark , and all four of us have ugly Santa masks to wear and seventies christmas glasses. We attempt a Ugly Santa Family Photo (USFP) which just ends up with all four of us laughing and on the floor. Mum pretending she has suffocated in the mask (good one Mum-NOT!!!) gee, where do I get my terrible sense of humour from again. ?! MIM picked out and paid for our presents this year, all by herself. I love em. A Diva dishwashing brush, the coolest astronaut bed light where he is floating above the moon and some other cool stuff. My Sister and Mum go overboard, honestly it's like I am 12 years old, and you know this year I love it. We have fun, and I know it's not all about the presents but how nice when they are things you love.

I end up making most of Christmas lunch, a small fight with Mum but even that is tradition. Just felt for a moment everyone was pulling me left right and centre. Just screamed out stop. Next Christmas I'm getting a name change so when 8 people all call out "Peter" i can ignore them. The Xmas crackers had 2 cool things I wanted, a new luggage tag and a micro screwdriver set, the hats were great and the jokes as woeful as ever. Desert so filling but delicious. I say thanks for this lovely meal as I know so many people on this lovely planet don't get enough to eat. At that very moment nana sits on the woopee cushion that Maddison has planted on her chair.

Off to the crematorium with MIM and my sisters husband. He visits his Mum and Maddie goes with me. At Dads grave she does something so natural, as we were leaving she runs back, kisses her hand and puts it on the grave marker. A bit of a blokey tear wells up at how truly adorable this is. I have also dropped my Uncle off on the way, and when home grabbed my cousin and dropped him off at his house.. I really should get a job at Uber!

The afternoon is a hoot, Maddison, Sis, Mum and myself. I cherish such moments, especially with a niece growing older and a Mum with probably not all that much time left.

By midnight I'm in bed reading books that Sis gave me , it's very quiet outside. I wonder what Banshee is up to back at Kalorama. ? Wild cat party possibly? Well she is 13 turning 14. You know what teenagers are like, even cats.


---
December 26th
I wake up very early , which kind of sucks. Mum make some some breakfast, only a small one as I rarely eat in the mornings. I fill the car up with gas and pick Mark up and break the 'do not park here" rule at the old peoples home. I'm such a rebel (not).

The traffic jams mentioned on the morning news do not happen and we have an hour to spare at Sydney airport in the freaky flyer. I clean a sensor on the lens and my camera is 100% again, thank God as I love it.

The flight is ok, spare seats again and over quickly. My bag is a different story. Qantas have problems opening the luggage door on the plane so it takes an hour to arrive.

We call into JB for their sale and buy some blurays (HUGE thanks to Joanne), I rebel out again and park wherever I want (don't ask). Finally we make it home and sing 'Happy Birthday' to Banshee. A very long day and Mark is exhausted.


---
December 27th
I collect the mail and there she is, the one and only Myrtle Snow. Miss K, bless her gothic heart managed to get her too me at some insane postal rate, so generous, so perfect. This made my week.

My IN box now has 11,000 emails. So far all nice, some very emotional. We have met so many kind people around this "job". It has been a true joy. Carol D and Diana G, also , big thank you. I am speechless.


---
December 28th
I wake up early again and work in the vegetable patch, basically pulling out weeds. The vegies are all doing well. Even baby tomatoes have sprung up elsewhere from last years seeds. So I am thinking we will have a hell of a lot of tomatoes yet again. Laura, Kevin and Stella arrive during my weeding for our catch up. We all swap presents , they know us so well. Head to Montage as it's lunchtime and I do have an appetite today. Chat and laugh for an hour. Also a quick visit to Butlers and Mark buys me a cute deco card., Kevin buys a funky Bee Gees vinyl.

I put a message on the Tim Finn NEWS board as I usually post all the info on that, so finishing up with that one too. What will i do with all this spare time?


---
December 29th
Allie and Rosemaree visit. I made some Pinwheels earlier on that morning and have a really nice fruit flam for all of us. Nice to see them both. Thanks for the dips Rosemaree.


---
December 30th
Happy Birthday to our friend Greg Macainsh. Hope you have a great day. ! Still not quite living in his seventies but getting closer.

Misty rain outside and the clouds have this strange blue tendrils of energy. Never seen anything like it before. Witch weather possibly, I'll blame Esther Snow for this. The main tourist road is closed, some huge trees came down , so i took the Ridge Rd back area. I need a coffee today and witch weather and fallen trees will not stop me.

I hear from Diana G, thank you Marky will be very very happy.

Currently we are walking around the house singing Europe's "It's the final countdown'", sounding like our underpants are way way too tight, those very high eighties voices. Does anyone else think that the lead singer of Europe looks like the chick from Hollywood Wives!

I'm in the kitchen tonight and a small bout of sadness hits me, thankfully Marky is there and just holds me tight and safe. It passes. I could stay snug like this in his arms for eternity.


---
December 31st
D-day. It has arrived. I decide to put up a post on my favourite Crowded House moments (Crowded House Archives page). People have been asking in the emails. It's the remembering that adds a lump to my throat, really we had so many absolutely brilliant times. Someone buys me another coffee at Montage, just as a kind act. I think everyone here knows it's my last day.

I'm in the IGA supermarket @ Olinda and at first I thought someone was taking the piss out of me. I hear a girl quietly singing "Don't Dream It's Over" , so I peep between the mexican roll ups and canned beetroot and watch her singing. The Universe is having some fun at my expense. I love it.

Home by 12.00 and I attack the emails again in the office, somehow I have answered the bulk of them. Trying so hard to do the right thing.

Tick Tock Tick Tock. It's close now.

A few interesting party offers come in, including one from The Falls. My friend who works with Bill Shorten sends me a snap Of the future PM with a bit of 3 day growth hanging out with Miss Chloe. That could be fun. Or the Fire Pit party, dancing into the night with some bears. But with all the final stuff, emails and closing of FB pages, I guess we will be here. Maybe some pool, and music and some JD. That sounds kind of good.

Melbourne explodes with fireworks, all launched form the top of 22 buildings, the Yarra glitters and shines. We raise our glasses as our world certainly is changing. Strangely enough no tears, just a huge hug from Mark. The phone rings and Miss Wendy the first to call us at 12.01.

This first part of our lives has been so brilliant , we've met so many marvellous people on this journey, so thanks everyone. Yes it does feel strange that it is over, but I'm not looking back too much, I'm bolting out of the starting gates, heading up a new road, breathing in the freedom and refusing to let fear dictate. It's going to be good, it HAS to be good. I have faith.

Have a great 2019.

Onwards and Upwards

xPeter

If there are any problems with this site, please contact webmaster@aswas.com.