July 11th
I wake up early and bake some bread. Nice to do such things in our marvellous kitchen and it smells mighty- the perfect loaf. Hurrah.

I hear from Benjy Sock Boy from Socks4Support and yes he can help us with new socks to take to NSW food areas. Which is fantastic. I let Dean know the good news. Benjy is so inspiring, I keep forgetting he is a 12 year old kid doing this remarkable stuff.


---
July 12th
It's 60 years today since the Rolling Stones played their first live show. Amazing, SIXTY years and they are still rolling. So sad Charlie is not here any more, such a brilliant drummer, all those subtle pieces that only he can play. Split Enz hit 50 years on December 10th since their first gig. The usual emails are coming in, will they or wont they, play shows, who knows the Enz are anything but predictable.

Thank you Premier Dan Andrews for my $250 for the energy payment. That is great. It all helps.


---
July 13th
Big thanks to Gavin for doing the deal around my rates. That is fantastic. One less thing to worry about.

I drive Mark to the supermarket for groceries. I want to make sure he is stocked up while I am away. I don't want my favourite man starving.

Trudi calls and reminds me to pack my P3 masks for extra safety.

I make some Creme Brulee, and get to use my blowtorch. Turns out pretty good. Out into the garden i go at some stupid hour of the evening to pick some night blooming violets for the top of the desert. The La Casa Del double cream adds some extra flavour.


---
July 14th
I decide to surprise Mark and make some of his favourite curried chicken rolls. Plus mini lasagne's for Marks dinners while I am away. I still enjoy cooking. Our kitchen is pretty funky, it has a nice vibe.

I do go into the charity and while eating lunch one of the floor staff tell me there is some guy asking about a CD. It's the third time i have tried to have lunch so rather annoying.

I head out and cant see him. Someone grabs me from behind. 'Hi Gorgeous". Oh fuck, Dean has turned up and surprised me. He keeps doing this, blowing me away. I totally didn't see this one coming. I take him in to meet the girls and the boss. They instantly love him. Not sure how he does it, i rarely ever get fooled. Points to him. There will be revenge. We sit on a couch in the store, I am so stoked to see our mate. The extra surprise, his Mum is in the car. No idea why i am so nervous to meet her. She is this lovely lady, I like her instantly and she gives the best hugs. So that's where he gets his hugs from! I take her side and we give Deano a bit of stirring. A really lovely surprise.

The evening I attempt to pack as I leave in the morning for Flood Disaster work with the DDR.


---
July 15th
Not much sleep, I keep wondering if I will "cut it" in the field, during this disaster. Kalorama was one thing as it was home turf and I was there from day one, Tonga another as Dr Troy was with me and so confident. I just don't want to let Dean down and want him and the DDR to be proud of me.

I'm awake at 7.45 and out of bed, I let Mark sleep in a bit. Dean is delayed , I so know he slept in! Bastard! HA! Good for him as he is doing all the driving of the DDR vehicle stacked full of stock for the disaster zone.

I hug Marky at the gate, so hard to leave him these days, we are joined at the hip. My best friend, and i worry Banshee isn't here to keep him company . But I will phone a few times a day as will our friends.

We call into Gundagai and I grab coffees, several coffee stops along the way, and no rush, he has booked the hotel - so it's a no stress drive.

A beautiful sunset , so i send a few posts to facebook. We are social media active on this Disaster excursion. I enjoy the drive with my other good friend, hopefully our endless chatter makes it go by sooner. I do relax in Deans car, he's a good driver and a safe driver.

We arrive at Parramatta and the hotel room is beautiful. I notice there is a Circus across the road, so that looks kind of odd but also in some strange way, fitting. A really lovely dinner and some time to recover. Here we are in Sydney and tomorrow we head to the disaster flood zones.

My room mate keeps me awake with way too much laughter. Ok that is probably my fault.


---
July 16th
We head to South Windsor to the Disaster Recovery Centre. A really nice vibe. Dean chats to two older Gents from Anglicare. They seem to like us, a bit like older chaps who want to take these 2 youngsters to the RSL for their first beers. Heather is great, I guess she is in charge of the supply area. She's really helpful around the Wisemans Ferry contacts and starts on a list of some items they need here at the South Windsor hub. I'm onto it, itching to prove to Dean that I am efficient. I head to the DDR vehicle to wade through some stock and run into Stef who works at the hub, nice lady. Meanwhile Zara the support dog spots me and rushes towards me, hell maybe I need a puppy hug as well.

Out in the car park and we put together a huge same pack for inside. People wander past and are intrigue. A few DDR business cards are certainly handed out. We chat to a cool Nepalese guy, he gives us some directions to the Londonderry Disaster Hub. That will be our next location. We promise the South Windsor gang that we will return soon with more items. Deans tells me that i did well but I do need to let people talk more, and I know he is correct. This is what i need , all of his knowledge from Disasters and helpful comments are so appreciated.

We arrive at Londonderry. Lots of cars and a table stacked with Flood Disaster related flyers. We hear noises in the side room and people are eating. We assume they are putting food on for flood victims and enter. I spot it first, very well dressed flood victims. Oh shit it's not, it's a wedding. History may well record that Deano did give the gorgeous blushing bride away. I made a very pretty flower girl. That could be what history records for this rather fun error. I warn him it will be a highlight of my diary-we both laugh all the way back to the hotel.

We do some stock take and a few other disaster house keeping things, a few busy days coming up. I am spoilt with a wonderful dinner at the Church street Novotel. The staff seem to love us. No idea why, but we make a few nice friends that night and they fuss over us. Meanwhile Australian idol auditions are happening out on the street. I sit at the outdoor table while someone has a smoke. It feels so good to be sitting under the stars on this nice night and in downtown Parramatta.


---
July 17th
A long drive today, the main road to Wisemans Ferry is washed out and under repair, so the extra long detour.

The Emergency Hub is located at The Retreat. We pull in and the place is very quiet. I spot the boutique showers and toilets, similar to what we had at Kalorama. A young woman called Mikayla is looking after them, her dad owns them and they are being rented by Resilience NSW I guess, formerly NSW Emergency Management, the lead disaster management agency for NSW. We both use the facilities and I love that music is playing inside, I laugh aloud that Crowded House are being played.

We leave some shower packs, and socks and some other goodies with her on the towel table - and I find an up market pair of socks for her. It must get cold here sitting at that table.

We meet Peter R. and he shows us the Hub, they are expecting 4000 people, over the next week. I ask if I can do a stock check and meet Zee and Narelle. I love them both instantly and I spot that Zee has a cool gay rainbow flag mobile phone cover. I smile at that support. I shuffle a few things about, no I'm not taking over, well maybe a tiny bit. Dean is doing what he does best and befriends an older guy from a local support group.

I put together a 'Needs' list and as fate would have it , half the things we have in the car. It's very early days for this recovery Hub. But a few people trickle in and some I handle myself. Yes already. The girls are generous and between the four of us the Wisemans Ferry version of the Kalorama Free Supermarket starts taking shape. Some things are boring like breaking up bulk batteries into our little plastic bags and I suggest opening up some of the emergency fruit and vegetable boxes for those who only need one or two items. Dean watches over me like some proud Dad. I can feel that today I am doing well, focused.

We meet Tanya, the lady in charge of the Resilience sector of this hub. She was very official at the start but got our good intentions straight away and became a strong ally. We know we were a bit of a hit when Narelle brings out a trolley for us and a huge smile on her face. The "boss" as i sometimes call Dean lets me wade through stock in the car. Boxes out and he is happy with it all. I love watching him work, he truly thrives in these situation, such a good heart.

I take a moment and call Marky, who is always on my mind and in my heart , he sounds good. I miss him like I miss oxygen.

We finish up at Wisemans Ferry disaster hub for today and in need of coffee. So we call into the Heritage Valley Cafe and meet this remarkable owner Cory. The value of such cafes during these disasters is like gold, SES volunteers come in, community etc and everyone talks, so Cafes sometimes have their fingers on the pulse. Dean gives her some of the cool Pincha-Poo packs and i pop a few of the DDR cards in the display area by the till. You never know who might need help and will spot the card. This happens a few times over the week. Hmm nice coffee too.

We head back to Parramatta , today felt good. I get top marks today, I am happy about that. Dinner was so awesome last night, I am spoilt again. I feel so guilty as usually i am the one paying for everything, but D knows down the track it will be repaid in one way or the other. I make a small effort to dress for dinner, and yes even some eyeliner. "It suits you" he says. All of the Novotel staff are on tonight and genuinely excited to see us. It's a nice night and we cross the road and go for a walk in the park that is covered in pixie lights, high up in the palms.

It was meant to be an early night, but both wake up several times. I did have a nice chat to my mate Marilyn and a late call to Melbourne. Mark tells me that our friends have been checking in on him, so that is lovely.


---
July 18th
Breakfast is included with the hotel, Deans magic card gives him such great deals. Lucky i am burning up calories or I'd soon get fat. I try not to stuff myself, and lots of fruit etc. Zena (Warrior Princess) looks after us at the hotel and the cute Malaysian electrician that works at the hotel is always good for a chat about art.

Today we drive to Narellan Community Centre on Queen street. It's more of an area that looks after disaster grants etc. One woman is cold and boringly by the book, zero flexibility and I can tell D wants to tell her to talk to the hand. (GRIN). I think we scare her because we don't fit nicely into her little disaster box. Thankfully this lovely bloke at the table next door called Brian, speaks up- "we can do with some help". Brian and his wife Val run MHC. Sounds grand, but it stands for "Mother Hubbards Cupboard". They have an extensive Op shop but also are one of the main groups that are getting items to those flooded out. Brian gives us contact info and we will soon head to Elderslie. In the foyer of the Centre we also spot the girls from Yellow Umbrella, and tell Shenai that we will return soon with a sample pack of items for them. We offer assistance.

Once again in the car park grabbing some much beloved stock. Lots of jokes around the cold woman inside, Dean puts on THE VEST. Now when his Disaster vest is on you know he means business. I get out my red vest with DDR Liaison on the front, not up to making it a double vest wearing moment yet. But i do carry it over my arm, anyone fucks with Deano and the DDR they will deal with his wing man too.

We meet Bridget the social worker from Campbelltown Office, and I hit it off with her straight away. She has lived at Wollongong, so we talk surf and other non-disaster stuff. Sometimes it's just about finding this common link. We could tell that she would totally support the efforts of the DDR. She isn't a paper pushing box everyone together person, I think she may well have a bright future.

Off we head to Elderslie and as we depart the car park, we spot the woman from inside that was rather cold, so I lower the window and kill her with kindness, a big smile and a loud goodbye and a cheery wave. Now that will confuse her. HA.

We arrive at Mother Hubbards Cupboard and Val isn't back yet . I feel like I am at a compacted version of my Melbourne charity. "You feel right at home don't you" chuckles Dean. "hell yeah" I laugh.

We walk next door to the Elderslie takeaway , 67 Harrington street. Coffee and a cake. I try to pay for all our coffee's, it's the least i can do, the tiniest contribution to Deans generosity. The coffee is really nice here.

Back to Mother Hubbards and we meet Val and give them some items and from the DDr a donation that will help some of the flooded people in the caravan park. She, like her husband Brian are salt of the earth Aussies and she gets us, in fact rather fascinated by what we are doing. A few more mature ladies help out and we blush at their comments. OK we are both rather hot in our disaster gear, what's not to like. HA! (he wishes).

The long drive back to Parramatta, our last night here. I love our room, I love my bed, I will miss this room. I suggest Dean books it for 10 more days, leaves me here and he goes off and does DDR work. He doesn't fall for it. Drat. Gotta earn my keep.

It's another beautiful night, we invade the outside pool area, I stretch out in a deckchair and watch planes fly over. We just talk for what seems like ages. We are so blessed that this guy is in our lives, the most positive thing from the Kalorama Disaster. I take a picture of the neon blue pool shining in the night but via my levi jeans, somehow my crotch looks gigantic so no can't use that on facebook. Plus working disaster zones, you almost feel guilty returning to a clean wonderful room with a lovely shower, others do not have that luxury. It's humbling.

Dinner. Yes Novotel has tempted us again, and the salad is huge so they doggy bag it for us. We do not waste food. Some of the gay staff come up and say Hi and we have a joke or ten.

Dean reads a hotel review about this man who eats kentucky fried but illegally smokes in this non smoking hotel, even to the point of covering the smoke detector with a Covid mask. It makes me laugh, I assume it's for an English hotel. I find out another thing about my room buddy, he also loves writing reviews of Hotels he stays in. Cute.


---
July 19th
A late check out. So we do some washing downstairs. The Malaysian guy has a chat with me while our clothes are washing away. I call Mark and tell him to look in my bathroom cupboard. I have hidden a packet of Tim Tams and chocolate just in case his stockpile is running low. A little surprise for him.

I wonder where we will be staying for the next few days. Mr DDR warns me i might not like it, so I wonder if our DDR sleeping bags and the tent will be used. ? Which is ok, I am here for the flood disaster and to help people , I have no qualms about roughing it, plus I know Deano will keep me safe. We head off and it is a mystery and I don't ask. I do cross the road to Woolworths and buy a slab of water for disaster use, plus our first chocolate so far, Peppermint Aero bars.

OK we are here, Rouse Hill. I spot The Fidler complex, I think my sister went to a wedding here. OMG it's a sister hotel, same chain, no tent but lovely digs again. I so want to plant a kiss on this guy. "But do you know which hotel". I am clueless ... No. "Chicken Smoking Man Hotel". OMG it was an Aussie Hotel- this Hotel. I'm like some crazy stalker person, why does this thrill me. We both sit in the car park and laugh.

I avoid chicken and smoke jokes (well at first) when we check in. The room is great, beautiful art panel work surrounds the bar and bathroom and the shower is awesome. Today is a wind down, relocate day. Chill out. We stock the fridge with all the extra bits and pieces that we are now carrying. Last nights excellent salad and other goodies.

The Fiddler is connected with the Hotel for food so we venture over for dinner. The complex is huge. We find spot near the balcony and I shout us some beers. I'm wearing my big chunky coat and white shirt and new polished cotton black pants. Eyeliner on again. Another lovely dinner and good company. We call Marky and he chats to Dean for ages. I love that they are close mates. It does my heart good.

We post a few things on facebook from our beds, check likes and other social media stuff. Neither of us can sleep, Dean wakes me at 3.00, but I'm not asleep anyway. Suddenly we are both hungry and devour the salad. Not bad. We get into that crazy laughter thing that we do, so bad we have to cover our faces with pillows , like really insane laughter. Who needs drugs.


---
July 20th
The morning news is terrible, American burning, Europe burning.

Breakfast included and I avoid the massive Big Breaky and go for something more subtle. takeaway coffees and they are good. We are heading back to Wisemans Ferry today. Still via the detour.

We call into the boutique shower area again to see if they need some more stock. A new face is at the table, Lyndal and she is really cool. We say that every person can do one special thing. Mine is stand on one leg for 48 minutes. We ask what hers is, she lifts her leg up and wraps it around her neck. Yes a contortionist. But what a contortionist, she was part of the Stardust circus. Strangely enough the same circus opposite our hotel at Parramatta. She puts on a show for us, backflipping down the walk way. No one else is here, so it felt kinda special. Plus she's a lovely lady. The DDr items are all on display, lots have gone and that is great to see. Lyndal made my day.

We venture into the Wisemans Disaster hub and spend the afternoon talking to people, topping up supplies. We drive to the river and the destruction is crazy. I find a crushed Wisemans Ferry sign, it works well as a photo despite it's obvious negative tones. A few disaster tourists are now showing up , we ignore them as best we can. Spending time with people, listen to them talk and unleash their sadness. It sucks the life out of me but you feel you have helped. I walk some into the second room to go through the process of the emergency grants. A shout out to one of my Facebook friends Chris Mawn. Chris was at Wisemans the other day working with the SES.

I have a really nice Pizza for dinner and another night where the laughter seems to go on for ages. I'm digging my room mate, and will miss his rhythmic snoring.


---
July 21st
Well the nice weather has gone, I've had some days wearing a tshirt. The locals in big coats saying it was cold, I thought it was tropical compared to a Kalorama Winter.

Happy Birthday to both Trudi and also our mate Joan at the Salvos. I try calling both but we are now in the red zone so mobile is almost zero. We are crossing the river on the emergency barge and the mobile signal drops to zero instantly. St Albans is our destination today, population around 300. They've been seriously hit by the flood water and several times. Some call it the forgotten town as the help has been next to nothing. Help is on the way-here we come.

We park near the fire station, I go for a short walk to check the damage while Dean talks to the 2 Telstra blokes. It's pretty bad. Near us is the Settlers Arms Inn , established in 1836 and a mountain of rubbish out the front. I follow Deans lead as always and we offer to help. Time to roll the sleeves up, I asked for muddy and now I get it. We work in the kitchen area and behind the bar, mostly cleaning out all the alcohol fridges, covered in endless mud. Emptying glasses and getting them to the washing area. We meet Steve (Stevo) who is the manager plus Alison and Kiwi Kim. Loads of laughter after awhile, some rocking music, I dance my arse off at one stage and I do have a cute arse we all know that. Stevo puts on the BBQ for us, some sausages and rolls which is really appreciated. Nice to hang out with these fine people, just wish we could take some of the pain away from behind their eyes. They happily accept some helpful items, clean socks etc from us. We continue lending a hand for a few more hours. As I empty my millionth bucket of sludge outside there is a noise in the bush and out walks an albino peaccock. Pure white and not a drop of mud on it, unlike me. How is that even possible. It walks over to the rubbish mound and finds a half buried cauliflower and enjoys it immensely. So blissed out over this rotting food I could of picked it up and ran away , I'm sure I'd get some "cock" jokes if I did. I take a few photos. Time for us to depart, and catch the ferry back. We say our goodbyes and let them know that the DDR will spread the word and hopefully get some people to continue the help.

I strip out of my vile smelly clothes , I notice I've lost some weight, is that a 6 pack that is now my chest. Woo Woo!

As we cross the river my mobile works again and a sad message from a good friend. I make a call and send her our love.


---
July 22nd
I've got a few days off so will head home to Wollongong to see Mum, Sis and Maddie. Good for Dean to have a break from me too, i so know he will miss me. He works so hard and gives 110% so hopefully a few days off where he can relax too. After a lovely breakfast we head to the Sydney airport hotel where he will be based for a few days. OK his room is awesome, I now do not want to go home. I eye that brilliant bath tub. I suggest he goes to Wollongong in my place. I'm about 15 minutes walk to the airport terminal and he keeps on wanting to walk me down to the airport station. I refuse it will be too sad. Like I have said before I am so fortunate to have two exceptional noble men in my life, I'm a bit clingy around both of them. He says just call in a few days as we will probably drive back to Melbourne together. This makes me happier. I still want his bath. Not fair.

My plan was to get an airport bus to the 'Gong but the information guy suggests the train. Just down the stairs under Jetstar terminal and I can use my credit card. It's on time, I get off 2 stops later at Wolli Creek. Now apparently i can get a connecting train all the way to Wollongong even though the next few trains say Waterfall. I'm being safe wearing my Covid mask still.

Suddenly behind me. "You are Peter Green". It startles me , kind of spooks me but the woman doesn't look like a crazy stalker. But how the fuck did she recognise me with a Covid mask on. She is an Indian girl called Anna that loves my diary books. Thankfully she is really sweet and yes I fumble and pose for a selfie with her. My mask hiding my embarrassment as I feel tired. She rewards me by giving me information on the Wollongong train that arrives in 13 minutes. She climbs in a carriage and gives me a giant smile and wave , I so didn't expect that. It puts me in a nice head space. The train seemed quick, Sis and MIM waiting for me at Unanderra station. Not sure why but it only costs me $1.00. Who am I to question such things. MIM runs and launches herself at me, Sis looks great, feels weird to be back at Unanderra station which is going through some changes. They buy some take away for me, so sweet. We head to Mums and it's a bit of a surprise for her. I disturb her listening to the Rugby. Mum stays up till 10.00 PM and I take a nibble on a stillnox and somewhere between the drugs and exhaustion I fall asleep.


---
July 23rd
8.00 am I wake up. I'm in Sis's old room, as Mum made a sewing room out of mine. Horton the Elephant, Mr Moose and Candy Girl doll are my friends and greet me when I stumble out of bed. Grey outside and the rain has arrived.

I head off to the local cafe, "Krema & Co" for a coffee and a toasty. I'm walking around the old neighbourhood past Steve Kilbey from The Church's teenage home. A stones throw from mums place. I sit in the cafe looking after my social media, watching the parade of locals who all kind of look the same. I'm a peacock in an avery of brown birds. But they all seem happy so who am I to judge. A local gay 20 year old says hello, and says something stupid so I kind of avoid him. I call my husband, i miss him sooooo frigging much.

A nice day with Mum it is really good to be here. I go shopping with my sister in the afternoon. She is trying to find Flamingo items for Maddisons upcoming birthday party. She almost pee's her pants when i start wearing the Flamingo headpiece in the store and bad Flamingo sunnies. We have coffee and cake and both of us want to pay, in the end neither do and we leave the cafe. The owner chases us, both red faced we thought the other had paid. We are hopeless. I love my kid sister, she is awesome. I speak to Deano and he says stay another day and we will head home on Monday. So I tell Mum the good news and let Marky know I will be back in time for his birthday.


---
July 24th
I sleep in, well a bit. Walk to the shops again. I now know the staff, Mark, Chloe with the cool tattoos and Sheree. Some locals come up and talk, they call me "Joans Boy" everyone knows my mother.

Deans sends me a text that he has moved to a hotel in the heart of Sydney and I will meet him at the hotel at 10.30 am. So our return to Melbourne is locked in.

In the afternoon I have some Maccas with Sis and Maddison, the youth of Dapto are scary and talk weird. MIM stares them down, good girl! We drive to Lake Illawarra. We discover The Licorice Shop. I am in seventh heaven, so much Dutch salted Licorice and other treats. The 2 owners, are Ric and Pam, older Aussies and so nice. Please if you are at the 'Gong support this tiny store. They are at 1/58 Lakeside drive, Kanahooka. Covid has killed so many small businesses, don't let this be one of them.

We play in the park and pose by the lake. It is actually warm, so I strip down to my singlet and take a Hunk photo for my Sheepbook page that gets 100 likes. Or maybe I just wish that it did. Sit up with Mum and we chat for a few hours. I nibble on the final micro dot of my stillnox tablet and crash. Tomorrow is along day.


---
July 25th
Sis and MIm arrive and drive me to Dapto station. I wave goodbye to Mum and I always worry "is this the last time I will see her". I give her a huge hug and kiss. Maddie is in her school uniform, first day back. She looks so grown up. They wave goodbye as the train departs, I'm in a "quiet" carriage and just sink into the internet on my phone.

I arrive Central Station in what seems like a short time and a kind worker points me to the Light Rail. I forget to buy a ticket and seems like I cant do so on board. It stops opposite the Swissotel. The lovely doorman takes me to Deans exotic floor and he answers the door and a massive hug. "Oh so you DO miss me" I laugh. I'm sure he has enjoyed his time away from my bad jokes, losing of my mobile stylus pen, and all the other annoying things that he somehow ignores about me. We head to the car, the inner city parking guys appreciate the DDR work so a little discount which is kind of very cool. Finally we leave Sydney Sin City and heading down the Hume. I still have enough coffee money for us so shout a few times. The miles roll by and the sky darkens. We hit Gundagai at dusk and I chat to two women walking their dog Chino. I call out to Deano, "this is Chino" and realise that Chino and Deano sound very much alike, the doggy looks confused. I give Chino a cuddle in front of the Dog on the Tucker Box statue-seems rather fitting.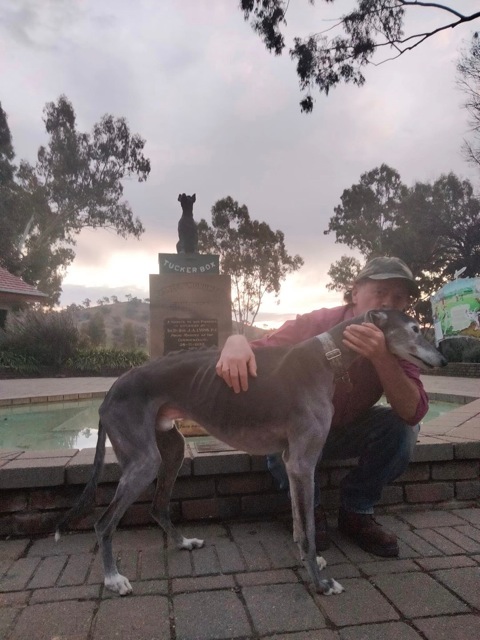 Photo 3 - PG with a Dog At the Tucker Box.



We call in for a bite and a break at Glenrowan. I even pretend to inhale some of his ciggy smoke but get a lung full of fog instead. I know this all ends soon and that's ok, but it has been rather special. I now understand Deans mission, and how mighty the DDR is and the potential for it to continue to grow. I feel a bit honoured to even be here riding shotgun, wingman me. People are always asking what more they can do. Well one simple thing would be to go to the Deans Disaster Relief facebook page and give it a like. I'm trying to get 300 more people to simply like the page. So if you are reading this, have a Facebook account please consider "liking" the DDR page. I'm hoping to help get it to 1000 followers by the time the Disaster Conference is on in Adelaide in a few weeks. SO PLEASE HELP.

The page is located here: https://www.facebook.com/Deans-Disaster-Relief-106069081897874

We miss a turn off, and take a different route, which is kind of fun as it goes through Deans old school years areas. I love all of this stuff, it is the building blocks of what makes people what they become. Soon I can see Mt Dandenong, a little beacon of light at the top. I romantically think Mark has built a signal fire so I can find my way home. We pull into the top gate and there he is , my life bond best friend. I hug and kiss and so happy to be home. Dean gives him a squeeze, I grab them both. Fuck I'm lucky.

So another diary over, a shout out to Miss Fenella who phoned and interrupted me in the middle of this long typing sesison. A much needed break. So I do appreciate that. Love to you too Giles.

Take care, & keep fighting the good fight.

Love
Peter