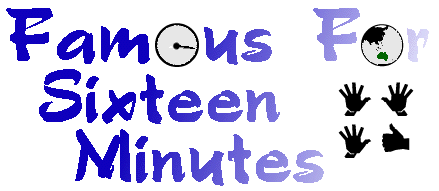 The Life and Times of Peter Green
Archive: 1st March - 15th March 1998
---
March 1st 1998
Spend the day working on a new design for the back of the Hessies Shed tshirt. At this stage I can only get a rough- seems a bit brutal- so it probably won't be used. Picture this, a Shed with very familiar looking "wings" on it,several caricatures of the LLT boys.....the Paul one is up on the shed with a saw cutting off one of the "familiar" wings.....underneath is the slogan. "Behind every great House is a shed". We'll probably just end up with the slogan instead. Oh well.

Nathan calls up- ex-Enz manager- freaking out about parallel imports of Enz cds etc, very full on- overall he is right but anger is not always the most rational way to approach a problem- no matter how much it pisses one off. He also has to realise that he is no longer the Enz manager. I think his heart is in the right place but I think for his own good name he could use other examples instead of SplitEnz for his "case". At least he's trying to increase Australian artists radio airplay- which is more then most record companies are doing. The whole thing though leaves me exhausted. Mark pass a valium now.


---
March 2nd
Neil calls which was another nice suprise- looks like some of the photos on the upcoming Frenz.Com Neil Finn website will be taken by none other then our website photographer- Liam Finn. So the site will have snaps other then the usual promotional ones. Kayt and Deb will be putting some hours into the site in a week or so, so with some luck we might have it up early April- depends on what parts yours truely can pull together. I think this will be  a great site- as the close contact will make it a bit more personal.

Tell Mr Finn that I am "Tour hungry" at the moment so I'm hoping to go out again. No dates yet.....hopefully stuff like that when the site goes up. Pull apart the wardrobe looking for a cowboy outfit for my Mums 60th suprise party.......scares me that EVERY item (including spurs) is in my wardrobe.... kinky ol' Gryphon- thats what I am!

Meet Fran and Sonia at the Elephant- Sonia leaves soon for Sydney which is a bit sad as we were starting to have some great Sci Fi discussions. Just occured to me today that the headmaster on "Buffy the Vampire Slayer" is really Quark the Ferangi who runs the bar on Deep Space Nine!!!!! It's a small universe.


---
March 3rd
Spock drops in and we clean up the Macintosh...rebuild the desktop etc etc, sure needed it, been living on this computer.

Start sending out all the club tickets for Hessies Shed, club members have booked out some nights by 50%, tickets are on sale now at ticketmaster. Some great guests. I'm looking forward to the night when Dog Trumpet and Noel Crombie from the Enz are guests. We'll know in a day or too approx. when Neil will be on the show.


---
March 4th
Call Mark Ferrie in the morning to lock in the artwork for LLT II, sent Paul a fax a few days ago and he hasn't added anything new so its all go. The band have finished the mastering today.

Watch Mel Gibsons first movie...."Summer City" (1977) on cable.....he plays the part of a surfie- "Scallop" and had apricot coloured hair! He should of stayed at acting school a year longer- he keeps bumping into things during the movie... maybe he didn't have his contacts in.


---
March 5th
Happy Birthday Mum. Send her some flowers, we are still working on the BIG suprise party for this weekend, she still doesn't suspect. We place one of those photo greetings in the local paper- a sixties shot of Mum "Happy 60th Birthday" To the grooviest Mum, what a hip chick, no wonder we love her so much- Peter and Jennifer". It freaked her out a bit and everyone started calling her the "Hip Chick". (grin).

Speak to Eddie Rayner in the studio, he's in NSW (country) at the moment working on some non-Enz related project. he tells me that Paul Kelly did his vocal on Enzso II "One step ahead"- wow that's a hard one- can't imagine anyone but Neil doing that song.

Spend the evening dyeing my Hair for the party.....hmmm nice damascuss black on the kitchen benches (opps).

About 90% sure that the Neil appearance at the Shed shows will be on April 10th. This gig will sell out fast. The other possible date would be April 2nd. Take your pick.


---
March 6th
Jump on a flight to Sydney- call Grant from the hire car-flight running late so I don't make it to the office. Make a note to check out James Ihas debut solo cd ("Let it come down"). Love his Smashing Pumpkins guitar sound. He looks great- it's suppose to be a good cd, not what you'd expect.

Get to my Sis's place and start working on 5 foot high cactus - glueing 1000 toothpicks on is a hazard......they look great though. Sis and her boyfriend have made Teepee's , all this hay etc etc, we start cooking.....makes me wonder if we did the right thing doing all the cooking ourselves.

The hall where we are having it is a council hall and they are really dicking us around- the hall manager is a stupid cow and just doesn't communicate- her 2nd in charge has told us different times and now there is a meeting on and of course they had no courtesy and didn't bother telling us. It ends up with yours truely having a heated discussion with a council person and the manager- she trys to cover her 2nd in charges arse- even though she wasn't there during the original discussion- so I tell her that she couldn't possibly be the person we spoke to unless she has had a sex change!!!! In the end we just walk out- this person is useless and she'd be sacked the first day if she was on tour. Where do they find people like this when there are so many talented people out of work. Will send them a nasty letter. Finally get into the hall at 10.00 and fall asleep at 3.00. Long day.


---
March 7th
Happy Birthday Spy Di....hope Spock is shouting you a birthday dinner. Do most of the cooking at Mums, Sis has to do a food drop and leaves me alone, the waiters call- one is this girl from Toronto and she was a regular at The HorseShoe Tavern where we did the last CH gig. Says she'll call me back in a minute to confirm the 2nd waiter. The phone rings, I answer it and...it's Mum.

I'm not meant to be home....I quickly put on some strange accent- cross between Irish and Mexican (go figure...) and she falls for it saying "Sorry I've got the wrong number"...(phew) after all this I'd hate to blow the suprise.

End up at the hall in the evening, cooking and cooking, the 120 people are nearly all in, the band are warming up, I change into the cowboy outfit (sorry Nicole no "chaps"...could I borrow yours?).....spend 15 minutes peeping out the window waiting for the "arrival" of Hip Chick Birthday Girl.....of course they decide to start bbqing the onions...so my eyes are watering.....finally Mum and Sis and Mick arrive......we get the side door open, the balloons fall, the party poppers all go off, the band play Happy Birthday, Mum bursts into tears and totally freezes in shock and I have to almost break her off Micks arm to get her inside. Old school friends run up, her first boyfriend.......ten minutes later Mum is settled and working the room (now I know where I get it from). It was a long night- Elizabeth Taylor was there (seriously)....ok she's one of Mums neighbours...but she is equally impressive, I vaguely remember a long Conga Line bounding around the room, guests giving speeches, guests singing, the Best CowBoy and CowGirl awards.....it was a fun night. never again.  Get to bed at 3.00....does anyone need 200 sausages. Give em to the mission.


---
March 8th
Wake up at 8.30 and start to pack....Sis arrives and Mum makes us a great brekky. Get up to Sydney in time for my 1.00 flight- send a few emails from the Qantas flight lounge and good grief my Melbourne flight is running on time.

The Grand Prix is still going when I get home so I avoid Queensway....you can hear the buzz of the cars like bad mosquito's...annoying. It's a great day for the race, just wish it wasn't held at a public park.

Mark has made homemade sausage rolls...yum. Sleep well- back in my own bed.


---
March 9th
Today is a holiday in Melbourne, the start of Moomba. Leanne calls with the Western Australian Top 50 radio albums- Aust. Music Report. Recurring Dream has moved back up into the top 40.....43 to 39. It's been in there for 69 weeks. The only other album that's been around longer is Forest Gump Soundtrack ( 75 weeks).

Answer snail mail and emails for the rest of the day. Work in the garden for an hour- lots of new baby flowers springing up. Should look good in a week or so, all the bulbs the Finns and Rick and Deb put in are about to flower.


---
March 10th
Our Estate Agent Deanne calls and she has found the "perfect house" for us on Greville St at Prahran. We lock in a time to have a look, she knows our taste and knows that we need extra rooms for the office etc. We are going to hate to leave Belmore but we need more work space. We'll see what happens. Looks like the USA will have a different Neil single to the rest of the world... guess we'll know what track soon. It's still a bit early for all things "Neilish".


---
March 11th
Just heard from Chris B. and it looks like Blake- the UK book people have pulled out of the deal for "Something so strong" to have a UK release. This is so strange, one of the Crowdies biggest markets in the world...and with Neil having a solo release -meaning high Finn profile you'd think they would jump at the chance. Someone else might release it- but at this stage UK Crowdies fans can still get it via us at the CH club. We'll have copies available till June (I think) or till when our stock runs out.

Urghhh a hot day today- the hottest March day for 7 years......was 30o at midnight, bet there will be lots of crazy drivers and grouchy people about tomorrow.

Kevin from LLT drops down to our tshirt people - we are getting some more LLT tshirts done for the Shed Shows....as expected it will have the motto on the back. May have some long sleeve ones for the upcoming Winter months too.

Work for an hour on our stocks and shares....hmm  things are moving up- the share market actually seems better then long term money investment....the interest really sucks at the moment. Why bother saving.....keep it under your bed!


---
March 12th
Do Enz work in the morning and then go out and get copies of Tims "Steel City", looks like we'll have the single available through the club later on. Still doesn't do a lot for me....need to give it a few more plays.

We send Neil a cd of rare unreleased CH tracks for the possible Essentials CD. Amanda from the office tells me that he was impressed with the selections of songs that the club members and internet people sent him. I'm hoping it will guide him a bit- the original Essentials list was pretty horrible....Capitol don't have any idea. (Well not much). So fingers crossed that a few of the rare tracks and studios pieces are pulled out and dusted off. Mark at my office found this great version of Private Universe with guitar and vocals only....very haunting. Anyway at least Neil has read our suggestions and is keeping some in mind, it's good to have an artist that is pro-fan. Lets' hope it all helps.

Andy White calls and the gigs are going ok, he had a chat to Fran the other night, she's now become the "infamous" Fran......we all like her a lot- she has a bit of backbone and is happy to stand up and be counted. Go get em Fran.


---
March 13th
No emails from Spy yet......she probably has Spock hiking around those green hills of Carmel. Visit the Greville St House and we love it. Not saying anymore in case we jinx it.

Get a call from one of the Movie Companies letting me know our tickets for the Lost in Space Premier are going out soon.....YES!!!! Matt De Blanc is coming over so we'll hang out with him. He plays Don West (Mark Goddards old role) and at one stage the "original" Don has a scene with the new Don (Matt)..it's cameo time and the original Don is playing a Colonel. Confused, so are we.

FRAUD- Nicole calls...someone is impersonating her (no NOT bootlegg Calendars) we are talking about Macy's .....someone has made a copy of her credit card...and has been buying up big on rubber products. Cmon Nic we know that it really was you- stop trying to get out of paying.


---
March 14th
Work work work from 8.00 in the morning till after midnight. Blow out going to see Andy White at the Espy.....too busy. Fran and Lara drop in.....Lara has on her fave leather coat...and she smiled a lot.....but did she laugh(?).

Angus and Robertson have a great booksale on at the moment.....dying to go shopping....some great titles are half price- "Midnight in the garden of Good and Evil", heaps of good stuff......oh temptation do ye not enter here.+

And speaking of evil...Rebekah calls from the Seekers tour- Canberra, she's having a great time........drinking the tour dry (bad girl). Saw the old Skydaddies the other night and she had a dance with Bongo's daughter Indianna... cant believe she is a teenager now- where have the years gone. They did a special opening party for the Real Wild Child Exhibition.(Canberra). Some invites for the Hunters and Collectors Private Gig are on there way. (We think) I'm looking forward to seeing Mark Seymour play at the animal Sanctuary..up in the hills later this month.

Speaking of saving animals....we here at the office are about to adopt.....yes a love child at last. Seriously  we are going to make some donations towards the Dian Fossey Gorilla Fund.  The Mountain Gorillas of Central Africa are dwindling in numbers and if people don't continue to support the great work of people like Dian Fossey then the remaining 650 (yes you read right - * 650 *)  will be lost forever. Poaching and human encroachment is forcing them away and out of their natural habitat. YOU can make a difference or maybe get a group of friends or work buddies interested. To find out more check out www.gorillafund.org   When you adopt you will receive a photo of your gorilla with background information, including personality traits and a family tree....when you look into those huge innocent eyes you will know you did the right thing. Do it now before they are out of Africa.....forever.


---
March 15th
We are working so much I almost forget to do the Diary site....but i could never forget you dear reader. yes I mean that, sarcastic, now you now that is an area that I never pursue.....pure as the driven snow I am. I'm still grinning that so many of you keep coming back for your dose of the Diary...well one person who hasn't had a look yet and that's Andrew Quested from good ol' Tv Week. Last weeks issue he listed a few DIARY internet sites and shock Famous for 16 minutes WAS NOT amongst them. Shock gasp- oh what I hear you cry. So if you have a free minute drop Andrew an email and say Hey Andrew you missed a great (ok that's an exaggeration)..an INTERESTING Australian Diary site.... and give him the F/16 address. Andrews area in the TV Week is called "Click ON". His contact email address is tvweek@pacpubs.com.au    Go for it readers.

That's about it for now- we just came back from breakfast at the usual watering hole- Elephant....Miss Candee had on a new Autumn outfit...her "hair" was rather HUGE...and she has developed new areas that have love handles. But it's good to see the ol' Girl still strutting her stuff and despite her multi million $$$$$$ Telstra deal she still makes time for us underprivileged people.

We start on the new Newsletter in a week, should be heaps of material on Mr Neil Finn (April release). Well better run, feeling Very Elton and Very Barbara today so I'm going through my massive wardrobes and filling up my Wesley Central Mission bags with clothes. But god knows what someone is going to do with a red leather studded dog collar and Nicole's old hand me down rubber chaps. So next time you are all at the Elephant and you see someone wabbling past in rubber and spikes you know they've had a shopping experience at Wesleys...and it will be our little secret that the before mentioned outfit belonged to yours truely. Time to sign off....I sit here near the office window watching the Autumn leaves twist and twirl around the grounds of Finn mansion.

P. x

---
If there are any problems with this site, please contact webmaster@aswas.com.