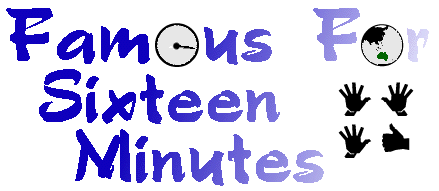 The Life and Times of Peter Green
Archive: 29 March - 12 April 1998
---
March 29th 1998
Ok so i lost it for a few days and thought it was April......Deb will never let me hear the end of that one!!! It happens, always thinking ahead, touring, releases, the future is my present. So now it's back to late March and April is still around the corner.(Isn't it?)

Have brekky at the Elephant with Becky, Rosemaree and Keith from the Seekers. Rosemaree is amazed by his thick gold neck chains intertwined with his grey chest hairs....not to mention those sandals with no sox.! He's a nice guy, he's a Seeker so i guess some of that comes with the territory. Rebekah is full of Seekers tour stories, she seems happy today. Pass on the new Ann Rice book that Spy Di sent me, Rosemaree suddenly decides she just has to leave and read the godamn book! It is Ann Rice returning to form.Bye Rosemaree.


---
March 30th
Well Andy White is playing the Punters Club tonight and I can't go, totally over run with emails to answer about Neils guest appearance at Hessies Shed.

We find time to attend the Sphere Movie premier and it's not that good, actually I didn't enjoy the book very much either. Some parts were ok, but the ending is the cheapest effect we've seen for years......urgh. Work on Crowdies stuff till midnight. It's a long day.


---
March 31st
Wendys Shed tickets haven't arrive so I create a laminate that lets her into every gig. The door people are looking out for her stolen tickets. Pick up the LLT credit card machine, it's funny having Largest Living things imprinted on the CC stub. When we get some time we are going to pursue the idea of the "17th Minute" a section of this F/16 site which has interviews etc etc. It's just finding time to put it together. Want to interview the "Dandy Warhols they have a song called "Famous for 16 minutes".......!Have to continue work on the F/16 Diary Book soon too. Almost have two years worth of material.


---
April 1st
April Fools Day....seeing Australia is a day ahead of most of the planet I ponder just how many internet April Fools Day jokes there will be. Notice there is already one about The Largest Living Things playing the Fleadh festival in the Uk. I'm sure they will one day- but not this time...next joke.

It's the first official night at the Shed and one of the special guests is Colin Hay who use to be lead singer for Men at Work.I was prepared to take War and Peace as I thought he was going to be boring but it ended up ok, he was very funny and sang well. Enjoyed it.

Work out some quick questions for my Neil interview tomorrow. Phone Nick several times as he wants to pick Neil up in the new car and I'm worried that he might sleep in. Nick tells me he enjoys being "a loose cannon"(?). Spend the afternoon trying to link everyone together for a Crowded House meeting on Friday before Neil flys out- god this band is hard to reunite, even for a meeting.


---
April 2nd
Up bright and early and I say a morning prayer that Nick has picked Neil up on time. Neil tells me later that he walked out of customs and expected not to see Nick...and yep he wasn't there. He decides on a taxi, and hey presto in walks Nick smiling. (I bet he hid outside and watched- pg).

Mark and myself leave Belmore with cameras, lamps, power cords etc. More like we are doing a small movie. Wait inside the Hotel and 5 minutes later in walks Nick and Neil. It's very weird, it felt like we were all on tour again. The bags are wheeled to the room, guitar case. Felt strange but nice.

We head up to the room, has a nice Japanese garden on the balcony, the running waterfall makes everyone line up for the loo. (a guys thing). We do the interview. My first question is "Can you tell me about the new album etc etc". "No fuck off" laughs Neil. Almost throws me......but not quite. We all switch into interview mode and apart from interuptions from room service, the journalist in the lobby etc etc it goes ok. Pass on some fanmail and parcels.

Nick leaves after the interview and there is a knock on the door, I thought it was our first press person for the day- and in walks Paul Hester. he ran into Nick in the foyer. Now this is getting strange. Basically its about the Shed and to say Hi.The journalist from Rolling Stone is here- I decline on lunch, thought it best to let the two of them have a major interview with no distractions. Go home and work for a few hours.

Pick Neil and friend Kieren up at 2.30, call in and buy new sunglasses and head to the Shed for rehearsal. Go past so many Venues where Neil has played,Prahran Club, Palais Theatre, National Theatre etc etc little stories would come out each time we went by one. For some reason I drive slower when Neil is in the car.

Rehearsal was great- Frank and the lovely Nelly from EMI drop in, Nell actually says it would of been nice if C.H. would of reformed for the Shed. I bite my tongue- I'm sitting on a secret. "She will have her way" sounded brilliant,LLT prove what a fantastic house band they are- Neil giving drummer George a huge compliment about his backing harmonies on Kare Kare. Just great- Mr Finn is in fine vocal form and if the rehearsal was anything to go by, tonights show should be fantastic. I have put the WORD "NO" on our answering machine, half of Melbourne is calling up wanting tickets, its now sold out. So you call us and all you get is "NO". Works well- confuses people and they usually don't leave a message. Mary Anne is getting people calling saying "I realllllly must go, don't YOU know who I am?"...URGH! Neil is interviewed for Shed Talk in the Shed out back......I zoom off and ask the producer to drive him to the Hotel. He (Neil) tells me he might wear his suit........

Mark has made Spagetti, I run in, wolf it down like Hairball the cat, run in the shower, turn around and then we are out the door...oh yeah I put on some clothes too. Tonight is basically my night off at the Shed, so I grab a table in the centre before doors open, so many club members and familiar faces, they'll just love this show. Head side stage to watch LLT play- sound great, Neil walks up behind and tells me I am standing "like a manager"......! Back out front just before he is introduced. The reaction to Neil Mullane is incredible, so loud.

Three songs- She'll have her way, Not the Girl you think you are- with the best vocal he has ever done on this song, and Kare Kare. (LLT style). He has some incredible stage banter with Paul and gives Hester a run for his money. Neil Finn has carried his sense of humor along with him tonight.Good to see, he is very very happy. I sit at the table fidgety...will it happen or wont it. What else can I say ladies and gentlemen- Nick Seymour.

I watch some of our long term club members faces- all have their mouths open, the noise is deafening.People are nudgeing each other. Nick receives a heroes welcome.....there they stand again- Crowded House. A drunken woman (Spock "Will someone get her a cab") just annoys everyone calling out drunken comments. Paul trys to get her handbag to open it onstage. In the end he says" I'll come down and put your handbag over your head and zip it up". Neil "Oh Paul, go and give her a kiss". Paul lurches across the tables and people, almost tumbles into the crowd and is saved by David Cardwells lofty head. Neil jumps on the woman and plants a flat one on her- I thought he was going to bite her tongue off! She slurs- "Youre so mean"......."bassssstards"......play Sister Madlyyyyy" So they do, this is Crowdies at their best- tight- and passionate. Within 5 minutes it's over, Nick grabs Neil and they zoom off, Paul has a cup of tea and the Crowd chant and cry for more for 25 more minutes,at one stage drowning out the stage music.

On the way out I joke to a few people to come tomorrow night "SplitEnz are reforming". Bad Gryphon. Get home late and don't sleep too well.

PS- Get Raymond J. to sing Happy Birthday to Leanne down Rosemarees mobile phone


---
April 3rd
Everyone turns up on time for the band meeting.....good.

Spend the day on the phone, people saying thanks for the gig etc. Nice. The Shed show tonight was another good one, Renee Geyer was brilliant,Magda was on doing her sixties song- some of you would remember her as the farmers wife in the movie Babe. Ross Hannaford played up a storm and I use to work with one of the comedians. His name is Frank- he is part of the Lano and Woodley team. We both use to work at this Indian Restuarant, at one stage I went from dishwasher to manager. On a quiet night we sat down and everyone was talking about what the future would hold for us. I was working with a few bands, he was doing comedy in the form of busking at Ackland St St Kilda. He said he wanted to become a major comic, I said I wanted to work with a major band and possibly become a manager. He now IS a major comic (their own tv show etc) and I guess I've worked with some major bands and that manager word is on a few cds. Bizarre eh. I catch up with Frank after the gig and all we could do was laugh......he loved the show.

Sit out back tonight with Barry, Miss Rabbit is there from the early gigs at Albert Park and her friend; Becky is sucking on a beer and Wendy is sitting there taking it all in. We warn Beck how cold NZ can get on a Winter tour......

Barry is a kiwi....maybe we stretched the truth a bit......but Rebekah feels the cold more then anything else that has a pulse.


---
April 4th
Urgh up bright and early- today is Auction day- we are trying to get this great house on Greville St. We've missed out at 2 auctions and this house just looks too good (and too expensive for us to have a huge chance) . We get a mate of Kevins and Kass (god bless em) to do the bidding.....the street is full of people and we keep ignoring the bidding and our bidder person Michael. He is a godsend, so loud and tall and jumps in and controls the auction (a bit). After 30 minutes the house is ours. A fantastic Terrace, wonder if Grant will give me a pay advance (a years worth?). No ok.

Am so blown away that I sign the deposit cheque for the whole ammount (opps). We can't believe it and I find it very hard to concentrate driving home. I pull into Belmore and realise how fantastic the last 6 years have been, since Neil and Sharon invited us to live there. So the apartment where they recorded Woodface etc where the Muse paid that extended visit will be up for auction soon. I know I will be a S.N.A.G. and blubber my head off when we sell it, she has served us well and the place is full of magic.


---
April 5th
Start boxing stuff. What can I say, this takes up the entire day.


---
April 6th
Visit my bank manager,speak to my solicitor, and the agents...it' s all starting. The one thing that brings me back to Earth (poor choice of words) is the Lost in Space Movie premier. Jj and Mark attend with me.....really loved it except the animation- hated the Blawp creature and Dr Smith as a spider. Loved the special effects and the future Earth city scape is better then BladeRunner. heard it came in at #1 in the States bumping off Titantic (yey).


---
April 7th
Kevin and Kass and baby call in, nice to see them. Love those guys. Just heard that Wendy O Williams from the Plasmatics killed herself. The band was dress up Punk way before groups like Sique Sique Sputnik etc. Funnily enough Mark found a copy of their "Butcher baby" single when he was cleaning up our vinyl pile. Great cover, Wendy like barbie gone wrong- cutting a guitar in half onstage with a chainsaw. Bside is Tight Black Plants (LIVE version). Rosemaree picks up our office cooler, we have central cooling at the new office, so "nude day" at the office will probably end.


---
April 8th
Speak to publishing about the Enz Sheet Music Book and it looks like happening, we'll have a song list in the next newsletter. I suggest the title SplitEnz By Request.

Raymond J blows out tonights gig- his wife broke water this afternoon so he is at the hospital becoming a dad.

Meet Eamon from Eire/San Francisco at the gig, nice guy, he's unsure about working and living in Melbourne. It tales a few months to adjust, he should give it more time.


---
April 9th
Tim leaves a message on the answering machine, he's off to New Zealand for the Youth Suicide Show and to see the parents. Harper is off on his first flight.

Decide to take tonights Shed off, Claire who is incredible will do the Merch. Great show, Rob Hirst is up onstage (from the Oils) and he fails the Band Quiz (it was an Oils question)...Does anyone know the answer- what about you Peter. The bodies part and young Peter Garrat walks through the crowd. he actually gives the wrong answer anyway but who's going to argue with garrat? Chat to Amanda at Grants office, we are all a bit confused about the first Australian single for Neil, we get it right by the end of the day- its NOT "She will have her way".

Deanne (my agent) calls by with Mark the decorator and we walk through Belmore adding and subtracting. Ok he's a well-known stylist. The old gal will look pretty amazing come auction day.(the apartment not Deanne).


---
April 10th
Work on the CH newsletter, Spock calls in and collects it. Loads of info in this one, and tour dates etc. It will go out late April/early May.

Tonights Shed feature Stephen Cummings and one of our fave bands BlackFire. Paul produced the BlackFire cd, and sang on one track. LLT will be special guests with BlackFire at the Continental on May 6th- plus some other special guests. Tickets at the door for $7.It is BlackFires cd launch, should be a good night. Sell heaps of LLt cds tonight, suddenly everyone is after it. If any of you are considering buying LLT II(Hellbent) check out the LLT website as Deb has created an area where you can order it. But please don't delay as the first pressing has nearly sold out.

Drop Becky off at home and grab heaps of empty boxes from the shoe shop.They are full of our stuff an hour later. I hate moving. The Salvation Army love me, I've filled 5 HUGE dumpster bins of clothes, I still dont know how so many fitted into the wardrobe.


---
April 11th
Well today is work day. We paint, fill, scrub and clean. melissa drops in and lends a hand, I like it when friends help, especially when you don't have to ask. The places is about 50% of the way...open for inspection soon, so we are starting to run out of time. Have Pizza for dinner and watch a les patterson movie. "Les's StandUp". Matt de Blanc has the flu, take him our cold and flu remedy and he hates what it tastes like......now how is he meant to get better if he won't take his medicine. Several of our friends offer to be his nurse and give him bed baths.! George Michael has came out in America. Thats so weird, everyone knows George is gay and big deal, its fuckin' 1998. It's like saying I just found out Ronald MacDonald isn't a vegetarian and eats hamburgers! Guess he'll sell his story about being busted at a Beverly Hills "Beat" to 60 minutes. he'll do well out of this. I just think it's weird that George Michael is wanking off in a Beverly Hills Toilet.....I'm assuming that was the 'act". We keep hearing there was another guy but all of a sudden it was just him (and the undercover cop). Life is strange.


---
April 12th
Winter is here, it's grey and raining, so I can't wash the stairs. Decide to do the Diary site instead. On the other side of the planet Deb and Kayt are working on the Neil Finn website. Should be up later this month. It is located at http//www.frenz.com/neilfinn   so check it out- should be great. That's all for now, Matt is ringing that damn bell and now he wants his medicine. Sally St. is flying in with her spare nurses uniform, Paul has promised to take over one of my nurses rounds dressed as Mrs hairLegs (in a uniform) and we just took a call from Miss Candee who is more then willing to do the early morning shift. At this rate Matt will never want to get better.

More like Lost in melbourne then Lost in Space.

See ya
Peterx

---
If there are any problems with this site, please contact webmaster@aswas.com.