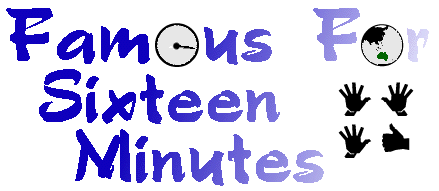 The Life and Times of Peter Green
Archive: 5 January - 18 January 1998
---
Jan 5th 1998
Largest Living Things brekky meeting at The Galleon. Looks like Paul might escape to Byron for a few weeks off. Guess we'll all keep working while he has his time off. Would love a week off- but we're too busy at the moment. Neil must be getting close to finishing the bulk of his solo album, can't wait to hear the finished product....good to see the Soul Coughing boys working with him. One of the "coughers" is in Melbourne, he has an Aussie girlfriend and called in on Paul and the boys, had a quick play with LLT at a recent gig.


---
Jan 6th
Watch "This Life" interesting episode, always seems 20 minutes too short on the ABC- no commercials. The darting camera effect gets annoying when it's overdone.

Jj's gig is coming up fast. If any Melbourne people are reading this, get your arses along to Revolver Upstairs (Chapel St-Prahran). Jj's and his band THE CARNEVALE are doing their showcase on Jan. 28th. Tickets are a super cheap $5 and available at Revolver from Jan 20th. It's going to be an amazing showcase and heaps of musician friends are invited along, hope Nick Seymour is back in the country in time, as he is a good buddy of Johnny and would love to see him at his debut. There are not many tickets left- so don't leave it to the last minute. Should be a hot gig. Techno Goth!!!


---
Jan 7th
Meeting with the Espy Publicist for the return of Hessies Shed shows. The great news is that club members will be able to get special advance tickets. Save $5 plus booking fee ($10)...we'll be mailing out info soon. OR you can check out the LLT Website...as we should have Gig/ticket info up on that soon. Receive a parcel from Enz Bassist Nigel Griggs, it's a cassette of his demo's and music that ye's worked on over the years. Love some of the song titles "Aliens discover Lost Tribe" and "Crumpets and Honey". Thanks Nige.


---
Jan 8th
Happy Birthday Hessie. He turns 39 and escapes the birthday singalong by fleeing to Byron. Seem to be running favours all day- pick up Macainshs mail while he is away, feed Juno downstairs while Caroline and John are away, even rub someones feet! Just a slave that's me. But like all good slaves, one day I will revolt. (be warned all).


---
Jan 9th
Catch up with Bungie and Rosemaree at the Elephant. Boom Crash hope to have some more live gigs soon, we discuss BMG's lack of support, they could be doing so much more for this band.

Oh joy- some money- Pan Macmillan send Mardi and myself a cheque each for our photos appearing in the Crowded House- Something so Strong" Book. (Thanks Chris) $30 a photo- cool. This will pay my parking fine, brekky and the gas bill.... money for nothing and chicks for free! (chirp chirp)


---
Jan 10th
Scan the snap of Peter and Seventies Prime Minister Gough Whitlam, not a great shot, but it was a long day- will ask Deb to put it up on the photo area of the Famous/16 website. Gough is pretty good for 81...he's still over  6ft tall.

new love in OUR life (Mark too) is Fairuza Balk....always amazing looking. Fairuza you stole our hearts and we want them back! Any Fairuza Balk look alikes please send snaps to P.O. Box 333 as we have a vacancy for you at the office.


---
Jan 11th
Hmm VM's is swinging this morning, I think it's their Speedo party....the staff are saying their have been a lot of punch ups this morning. People in Speedos punching each other out is a weird look...this is Commercial Rd afterall.


---
Jan 12th
Work all day and my eyes are still fu*ked, no one seems to know if it's some sort of allegy, grit in my eyes or maybe I'm going blind from too much you know what (ok that's not true). End up going to the Eye Hospital at some silly hour of the night. Most public hospitals are like war zones, always understaffed etc etc. The Eye and Ear Hospital in Melbourne turned out to be the exception, great staff, really nice and the doctors knew what they were on about. Eye Tests (I still managed to read all of the bottom line with eyes full of tears)... only 40 minutes later I'm driving home, amazed at what incredible rainbows and halos are circling the street lights. Love these new eye drops...despite my eyelashes feeling like I'm becoming a Liza Minnelli copycat from Cabaret. I swear it felt like I was wearing #10 mascara- and I didn't blink till I got home. But my eyes have improved by leaps and bounds. A bit trippy but it seems to be working. Forget acid- try the Eye hospital.


---
Jan 13th
Hear that Stephen King is co writing an upcoming episode of the X-Files. The Enz Spellbound  double cd is now halfway to Gold in Australia, we'll get there but it will take some time.

Neil was in NZ for a few days and now he is on a plane heading to Vietnam for a charity "gig" to help build a hospital or two. God bless him. Hear the album is getting very very close, Grant is back soon, so I hope to have a copy in my hot little hands next week.Wont review it till the next newsletter.


---
Jan 14th
Wake up early and do my "phoner" for a Melbourne radio station- mainly talking about the Mental as Anything art show (Feb 5th).  Thankfully I ignored the urge to sneaze especially since I was live to air. Went ok.Any publicity is good publicity. Phoners are easy.

Weird day, heaps of friends phoning up with problems.....maybe they got their credit card bills in, after the Xmas period.


---
Jan 15th
Time for the Grey Ghost to get it's service...from the lovely Matt at Autovegas. Matt is a cool dude, the only mechanic I know with a nose ring. Hey he's dyed his hair blue-black- good move. The car gets a full going over so I am without wheels for the day- nice walk home.

Check out the latest issue of Aust. Internet Magazine and notice that the LLT Site review I sent in got us Site of the Month. It's a quarter page showcase in glossy colour. So now you really should check out the LLT site. We will hopefully have a new song on the site very soon from the Hellbent CD , which is out mid Feb. Thanks Deb.

Paul comes back from Byron early and joins LLT in the studio. Work work work. get a call from Canada, CFNY in Toronto Canada has been playing THUMBS, its a JJJ equivalent. So please any Canadian fans reading this give them a call and encourage this, who knows where it will lead.

Nick is still in Ireland, Nickla is back- I spotted her on Chapel Street, so we hope he gets back in time for The Carnevales gig at Revolver on Jan 28th.


---
Jan 16th
Have brekky with Spock, he's all excited about his trip away, he deserves a break, but will he want to come home?

Sal quits the Tongue in the mail list....sent me a great quote, but i can't print it yet...maybe next issue.

Congrats to our dear friend  Wendy who decided to marry Jonathan today at 11.00. Hope you guys have a long lasting love affair.I know what you are doing now!


---
Jan 17th
Happy Birthday Caroline....try to get to the lunch/party but end up having a meeting with Johnny instead. It's very hot today- 43o (phew). Spot our Becky marching home at a hundred miles an hour- she must of been to lead Seekers home. I thought I walked fast. Jeezuz.

Spot a copy of James Cockington's MONDO WEIRDO- "Australia in the Sixties" (the decade in which we lost our innocence".  I had his other book MONDO BIZARRO (Australia in the seventies).... The back of this latest find, reads "The definitive guide to everything you wanted to know about Australia in the sixties but were too freaked out to remember". They make great gifts for friends overseas. Paints Australia as being more unique then weird...actually it comes across pretty damn weird too. Deffinately the two books of the month. Check em out.

Hot evening, but a cool change sweeps through and we all end up in the back yard with some cool champas, and the famous F/16 salad imported to our shores by the lovely Spy Di. She used her cat like abilitys to get the secret recipe and here for the first time is this unique receipe for "F/16 Salad"- special thanks must go to Spy Di for taking the risk to steal this tempting gourmet from the mouth of Gods themselves....on ya Di.

          *** F/16 Salad *** (copyright Spy Di- F/16 site)

*Spinach
*penne or astioccelli pasta
*spring onions
*tomatoes
*sun dried tomatoes
*feta cheese
*grated parmesan
*basil

Dressing

*balsamic vinegar (1 part)
*olive oil (2 parts)...we use light.
*1/2 teaspoon mustard ...we use greenpeppercorn mustard
*pinch of salt
*ground pepper

For some reason it tastes better when the sun dried tomatoes are cut really small and the feta crushed really fine....use fresh basil too. Yummo...tell your friends. It's a good one...and so simple to make.


---
Jan 18th
Well the FrenzCom auction is over very soon, some great bits and pieces so check out the auction area. It keeps FrenzCom alive.

Wake up early and head to Pauls Cafe with Becky. Fran turns up which is nice- she looks really pretty today- we are all envious as she is off to Tuscony for a family wedding. Beckys Mum and the lovable Ducka are there too- so it's 3 generations of Becks family. Nice brekky but the service really sucked today. Cold coffee and it took forever.....I ponder if Paul is grinding the beans himself out back?

Come home and clear all the emails, it's overcast outside so it's a good day to work on the Diary site. Can't believe that Feb is almost upon us, the next cd release will be the HEllbent Cd from LLT out mid- Feb.Should do well. take care everyone
cheers
Peter

---
If there are any problems with this site, please contact webmaster@aswas.com.